Studio Élan releases Twofold, a visual novel featuring a non-binary protagonist, today
Studio Élan is well-known for developing video games that are all LGBTQ+ inclusive, and their newest game Twofold looks to follow that tradition with its non-binary protagonist.
Players take on the role of Olive Penn, a college student who is on the verge of being thrown out unless they pick up the slack and salvage their GPA. To do so, they have to rely on a singular lifeline: classes they know nothing about.
However, they aren't completely without help. They know two club leaders who are more than willing to help them succeed and pass with flying colours. The trouble is these two leaders (Caprice Shiften and Millie Clarke) are unable to stop butting heads, and this conflict threatens to absolutely crush the long-standing love they have for one another. What is Olive to do?
With two distinctly different paths for Olive to go down, as well as the visual novel being fully voice-acted, there's plenty of replay value to be enjoyed by gamers.
There are also several accessibility options and UI settings that make Twofold a more enjoyable experience. For example, there is a togglable setting that makes the music decrease slightly in volume when someone is talking. Once they're finished, the music resumes to regular volume afterward. Another setting makes it so that you can change the volume of each individual character's voice, perfect for those who feel as though a certain character is a little too quiet.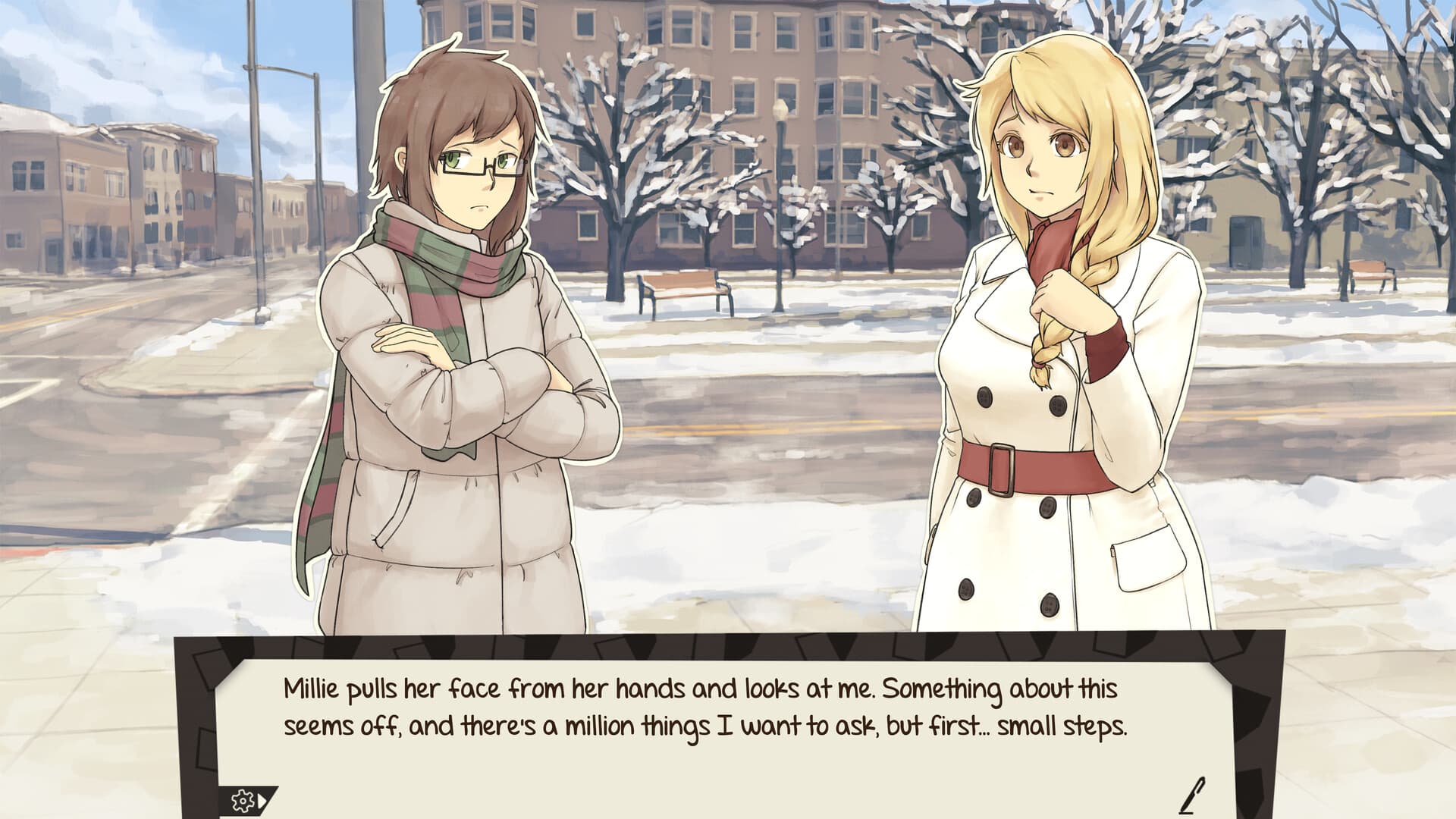 Twofold is described as a "story about love, family, and connection," which looks to celebrate all kinds of family and the bonds that can form between people despite their differences.
In other news, fans of Studio Élan who want to know more about their other games (outside of Twofold) have the opportunity to do so at a cheaper price. With the release of their newest game, the developers are celebrating by having a sale of their previous games (such as Please Be Happy and more) this week on Steam.
Twofold is available to play now for PC.