Bentley Jones on 'Stay Close to Me' — the official theme for the 2023 Gayming Awards
Bentley Jones is not just a queer icon, but a British producer and recording artist who has written at least one of your favourite songs! He has produced for many artists around the world, such as Rihanna, Whitney Houston, and Nicki Minaj. They've also written songs for games including Tekken, Titan Wars and Sonic.
We previously spoke to Bentley about their career before, and how video games hold a significant meaning to them.
Since then, Bentley has lovingly curated the theme for the 2023 Gayming Awards. A theme that represents everything meaningful about the awards, as well as video games and community.
We sat down with Bentley to talk more about their career, 'Stay Close to Me' and, of course, the Gayming Awards.
Gayming Magazine: Hello Bentley! We last spoke to you back in 2020. What experiences and moments in your career and life that have stood out to you since then?
Bentley: Well, pretty much the entirety of my last album, to be honest! I premiered the project with a live performance at Global Pride, which got me support from BBC Introducing. The project ended up being entirely funded by my beautiful fans and was simply a wonderful experience during the difficult period of the pandemic and coming out of all the lockdowns. Last year I got to work with Schecter Guitars, which was incredible.
After that, the moment we were able to travel again – especially to perform live – was special! That direct interaction with your audience is so precious; there really is nothing comparable. To regain that experience after not having it for 2 years felt incredible.
Discovering my beautiful pole dance family and starting that journey. I've been doing it for less than a year, but I got talked into doing my first show last year – which ended up being 2 sold out nights!
And I'm moving again! I was forced to move several times throughout the pandemic for various unpleasant reasons. Now I'm doing it because I want to, and on my own terms. I'm really enjoying the process so far. It seems I'm always off on some sort of adventure, haha!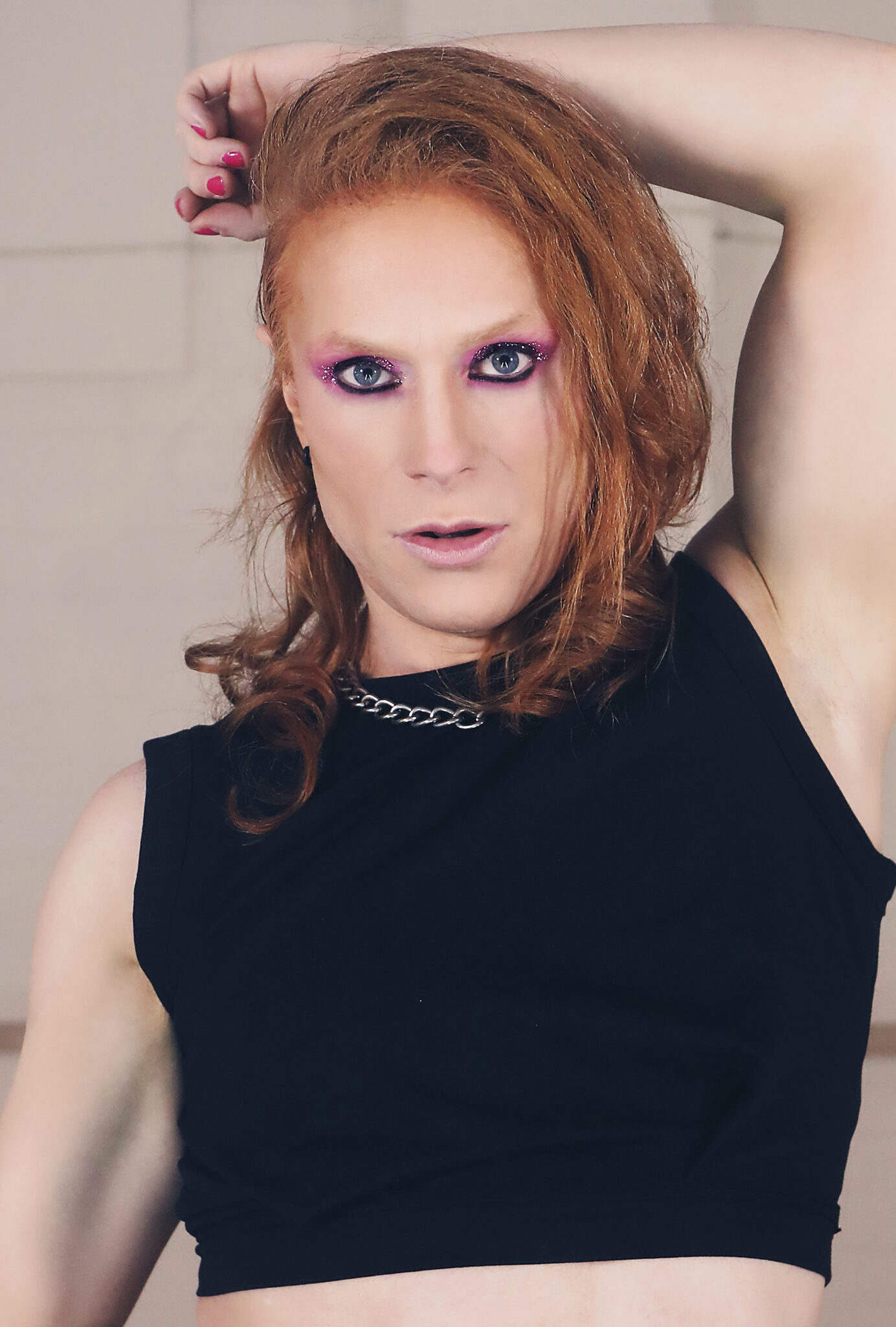 Stay Close to Me is the Gayming Awards theme. What inspired you during the development process of this song?
When asked to compose 'Stay Close to Me', I was inspired by the themes of connection and community within the gaming world, as well as the celebration of LGBTQ+ people and their achievements in the industry. I wanted to create a track that would capture the energy and excitement of the awards while also conveying a message of unity and togetherness.
As well as gaming, I watch so much YouTube. Both of those things have an overwhelming sense of community and connection to me. As creators, I think sometimes we can underestimate the weight and significance of tuning into your favourite stream, or seeing a new video from your favourite creator pop up on your feed. There's a lot of comfort, reassurance, and validity from viewing or participating in these communities which I felt was important to acknowledge in the song.

What is it about 'Stay Close to Me' that you feel fits the Gayming Awards themes and ideals?
'Stay Close to Me' celebrates the people and culture of the gaming community, while also highlighting the importance of inclusivity and representation. I tried to incorporate a lot of "lift" and light into the song's arrangement and instrumentation to reflect the positivity and community spirit of gaming and the awards themselves. There's also a sense of "drive" in the drop sections to represent both the progress we've made as well as the progress that's yet to come. I hope it will inspire and energize everyone! It was vital to me to make sure the lyrics fully acknowledge and explore the joy and connections that are possible through gaming. I really hope people can feel its positive energy when they hear it.
Can you expand on what Stay Close to Me means to you personally?
Absolutely! 'Stay Close to Me' is very personal, as it reflects some of my own experiences as a queer person navigating the world. The lyrics speak to the need for human connection and support, especially during difficult times. They also touch on the idea of finding strength and resilience through community, which is something that has been especially important to me in recent years. As an artist, I always aim to create music that is authentic and speaks to my own beliefs and values.
With 'Stay Close to Me', as well as capturing the energy and excitement of the Gayming Awards, I also wanted to convey a message on inclusivity and hope. It's a reminder that we are stronger together than we are alone. I truly believe that music has the power to bring people together and inspire positive change, and I'm honoured to be a part of the awards and have this song as its theme. It's deeply meaningful to me, and I hope I will resonate with others as well.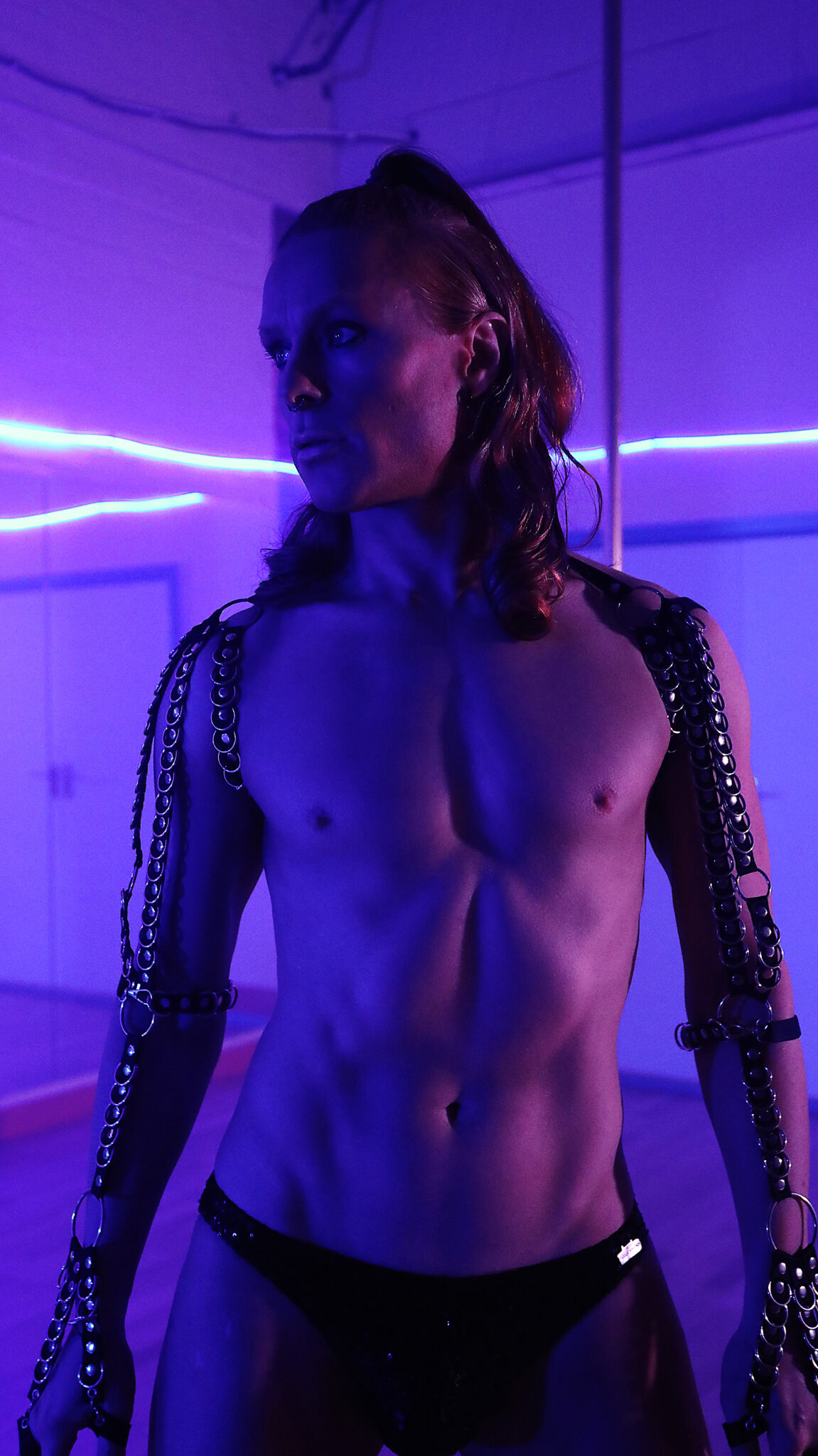 As a queer British producer and recording artist who has written songs for games, what are your thoughts on how the games industry is currently handling representation?
I believe that with the rise in prominence of the indie market, a lot of progress has been made in recent years. I attribute that largely to the market itself becoming more diverse. As we've continued down this path, the people involved with development have become more diverse, hailing for much more diverse backgrounds. Seemingly they are propagating this progress for all of us, and I think (hope) that will continue so that we'll see even greater representation and inclusivity.
Likewise, I think the deepened involvement of audiences and fans has also had an influence. There are many more platforms now that allow fans to hold developers accountable for many things, including discrimination and exclusionary practices. That free flow of communication also allows developers to gain better awareness of LGBTQ+ culture and potential issues relating to their titles, so that they can implement more accurate representation.The latter is crucial to ensure this progress continues so that we can see more accurate representation in mainstream titles, rather than inhibiting inclusivity to the fringes. Of course, I believe there is still work to be done in the industry, but I'm hopeful for the trajectory we're currently on.
Please feel free to share any additional comments.
I'm so excited for everyone to hear 'Stay Close to Me' and to see the amazing work being done by the Gayming Awards to celebrate LGBTQ+ people in gaming. This is an important moment for our community, and I'm proud to be a part of it. As a queer composer and recording artist, thank you to everyone who has supported me and my music, and I can't wait for the awards on April 18!
---
You can listen and view Bentley Jones performance of the Gayming Awards theme, 'Stay Close to Me' below and on YouTube.
To find out more about Bentley Jones and their work, check out their official YouTube, Instagram and other social channels.
See gaymingawards.com for more information.