Dead by Daylight already has its queer character
Dead by Daylight might be the last game you'd expect to promise its community that LGBTQ+ characters would be revealed sometime in its future, but surprisingly the team at Behavior Interactive do seem to be interested in including a queer character in Dead by Daylight. More importantly, they want to do it right – hence their collaboration with GaymerX.
In our own talk with Mathieu Côté, game director of the asymmetrical multiplayer horror game, the reveal of the game being popular with the LGBTQ+ community didn't come as "much of a surprise". That admission came nearly two years ago, there has been a celebration of Pride, and the inclusion of a Pride flag charm, but still, many fans are wondering: when will the queer character in question come to Dead by Daylight?
However, there have always been discussions among the community on who in the cast of Survivors is already the 'queer' character that they're waiting for. As always, discussions around this inherently come from bias and I won't say that my own thoughts about which Survivor is queer aren't biased either… Still, one Survivor, in particular, seems to have come up on top when it comes to discussions surrounding the existing cast being queer.
The Survivor I'm talking about is, of course, Yui Kimura.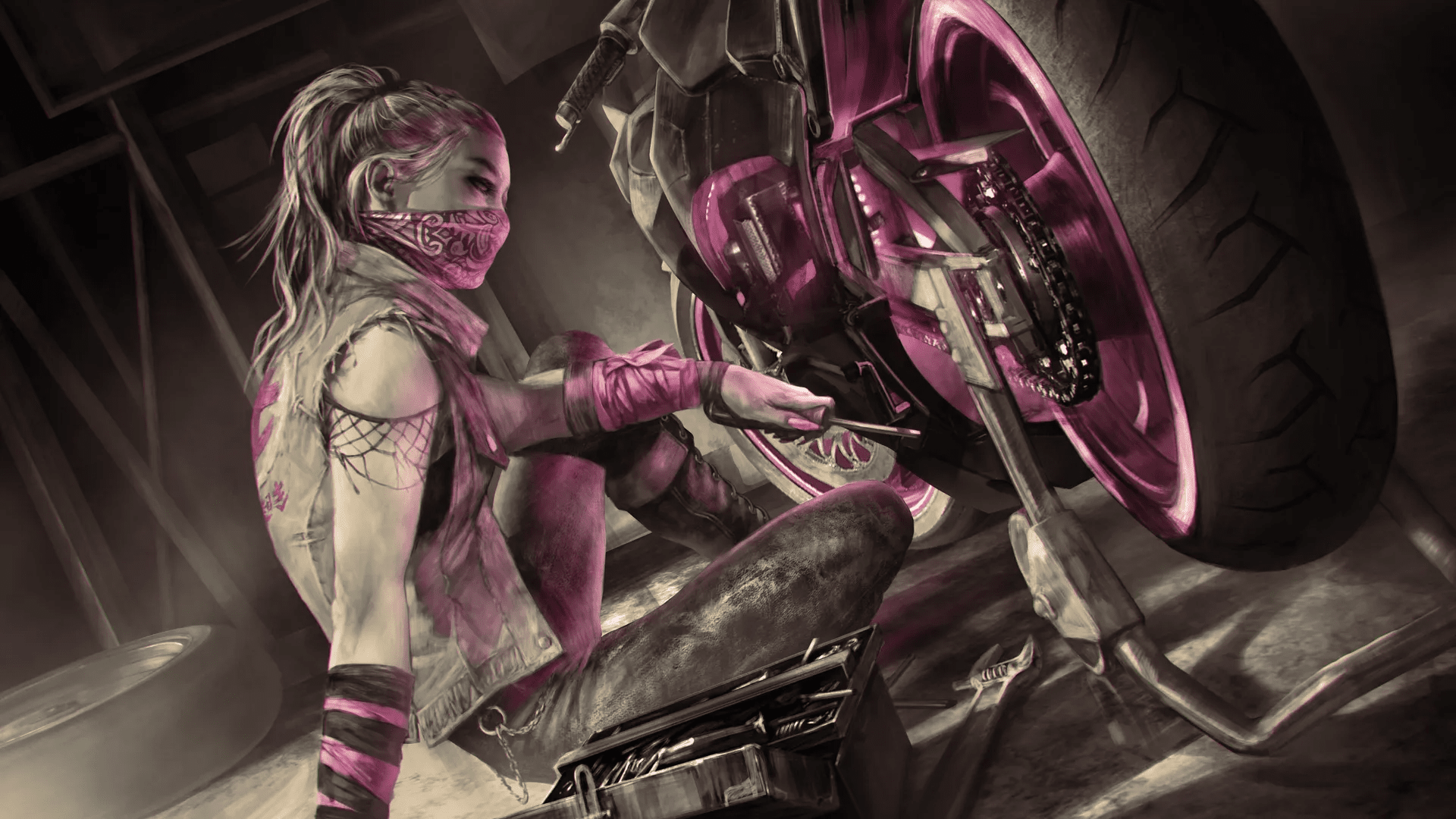 Yui was first introduced to players in The Cursed Legacy chapter alongside The Oni, and quickly became popular among the LGBTQ+ community thanks to her lore – where she defied the tradition of her family in Hida to follow her dreams of becoming a motorcycle racer, forming an all-women team in the process called the Sakura 7. While nothing about her Dead by Daylight chapter mentions her being a queer character, thematically her story still speaks to a lot of fans, me included.
The role of tradition – and its place in stories – is something that has been a part of LGBTQ+ narratives for generations now. Tradition is a set of rules and customs that are passed down from person to person, and often are seen as something that must be strictly adhered to in order to not disrespect the people that came before you, as well as society. This can be not marrying someone of the opposite sex, or in Yui's case, not going down the same job route that's expected of you, and instead moving to a different city and performing in illegal street races to get on by.
By itself, Yui's lore doesn't necessarily mean she can't be both anti-traditionalist and straight, but it's hard not to look at her background, arch a brow and ask the simple, little question of 'fruity?' It ticks all the boxes of a coming out story: the defiance of your parents who simply won't accept who you are, running away from the stifling environment, and finding solace with other people who, despite not being blood, replace the previous family you'd lost.
With all this in mind, my question then is if the developers of Dead by Daylight do want their first queer character to be done right, why not expand on the lore provided in Yui Kimura's background and tome and make her the first? Her background is already there, and it goes without saying that a queer character that isn't just someone who is a white twink (sorry Dwight) would be meaningful to LGBTQ+ players in Japan and set an example for future queer characters included in the game.
Seriously, just look at Apex Legends, a battle royale game where the main objective is shooting the living daylights out of one another to win in a game of sport, but also one where one of the main narrative pulls is a love triangle between three women of colour – paving the way for diverse LGBTQ+ representation. It'd be great if Dead by Daylight did the same.