All of the LGBTQ+ inclusive games shown at E3 2021
As members of the LGBTQ+ community who are also gamers, we're often used to not being thought of at all when it comes to mainstream events like E3. It's usually miraculous if a game with LGBTQ+ inclusive elements are even shown, never mind highlighted. But E3 2021 has been quite the surprise for LGBTQ+ audiences, as there has been more than a handful of games that have diversity and inclusivity, with queer characters and storylines.
To keep up to date with everything shown at E3 2021 that we think might interest our LGBTQ+ audience, we've created a short, but detailed list of these games. There are a few of these games that we're not 100% sure of, but have included due to implications either within the game's trailer or gameplay.
We understand that might cause some hope for readers, but we'd rather include the game and be wrong than not include it and miss it completely. Still, we'll put a quick asterisk beside these games we're awaiting confirmation on, just so you're aware.
In the meantime though, let's look at all these cool new games!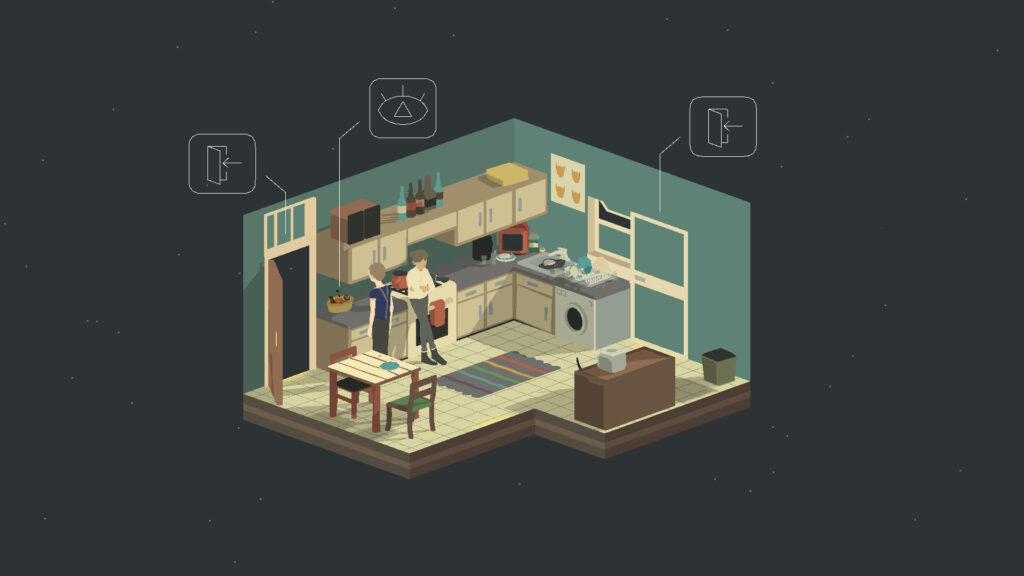 As described via Steam, No Longer Home is a game "bout letting go of the life you've built due to circumstances beyond your control. Immerse yourself in the lives of Bo and Ao and learn about their dreams, frustrations and fears."
No Longer Home follows non-binary protagonists Ao and Bo as they prepare to graduate and leave university. Unfortunately, Ao has to leave to go back home to Japan whilst Bo stays behind. This leaves them both trying to come to terms about their uncertain future.
We're super excited to play No Longer Home when it releases sometime in 2021.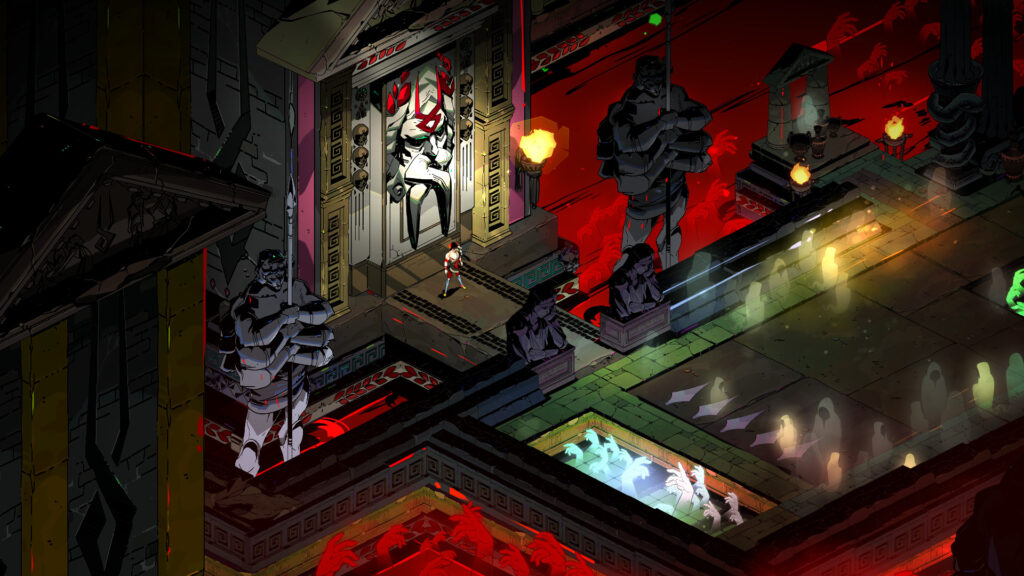 Hades, Hades, Hades… It absolutely won us over during the Gayming Awards 2021 and it still continues to influence phenomenal features, op-eds, and well, we even wrote a guide or two to talk more about the LGBTQ+ relationships and characters within the game itself.
Nothing new about Hades or even Supergiant Games Studio was announced apart from a physical edition for Xbox coming soon. But it was a great shout out all the same, and if someone who hasn't yet played the roguelike is now interested because of its appearance during E3 2021? Well, more power to them if you ask us!
Seriously, go play Hades.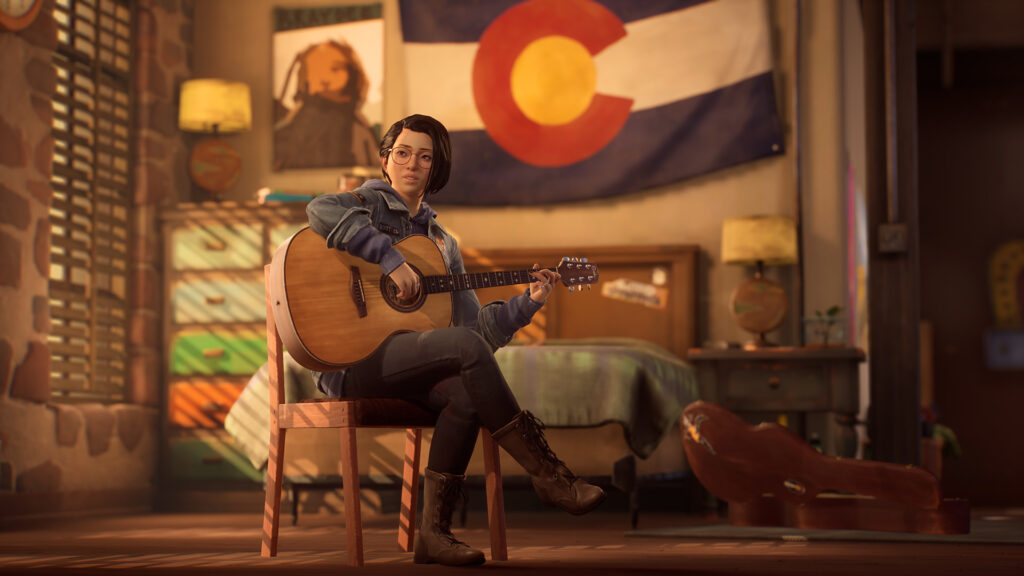 Life is Strange: True Colors is not a newly announced game at all, but that didn't stop us from getting more than a little excited when Square Enix revealed a little more about their game during their conference. Alex Chen is, for lack of better words, an extremely powerful empath that can feel what people are feeling like they are her very own emotions. Even more fascinating is that Alex can actually take these emotions away. Though, there are consequences to that.
As for the story, we'll be following Alex as she tries to uncover the truth behind the death of her brother while exploring and living in the small town of Haven Springs. She'll be joined by new friends Ryan and Steph, who are both potential love interests too.
Life is Strange: True Colors is set to release on September 10th, 2021.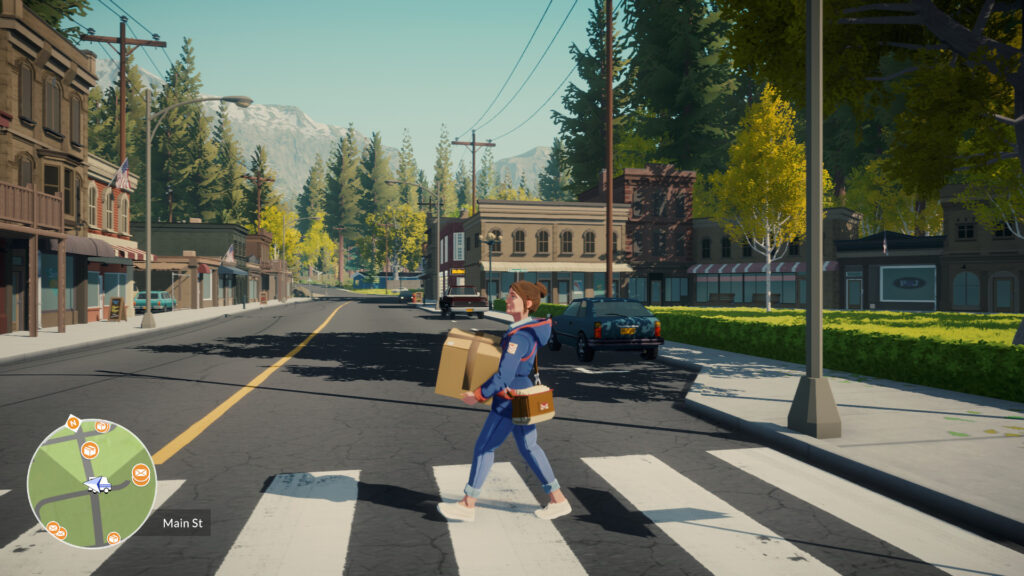 Set in 1986, Lake follows the story of Meredith Weiss – a businesswoman who returns to her old hometown to take a break from her busy career in the big city. Well, she sort of takes a break. She's actually going to be taking on a new job as a postal worker, which means you'll definitely be driving around in a truck a lot, admiring the view and hustling your way around to make sure everyone gets their mail.
It isn't all work and no play in Providence Oaks, though. Meredith will also get to hang out with a number of people in town and join them in their activities. Whether that be exploring, going to the movies or even just eating at a cafe, there's a lot for you and Meredith to discover together.
Lake is set to release on September 1st, 2021.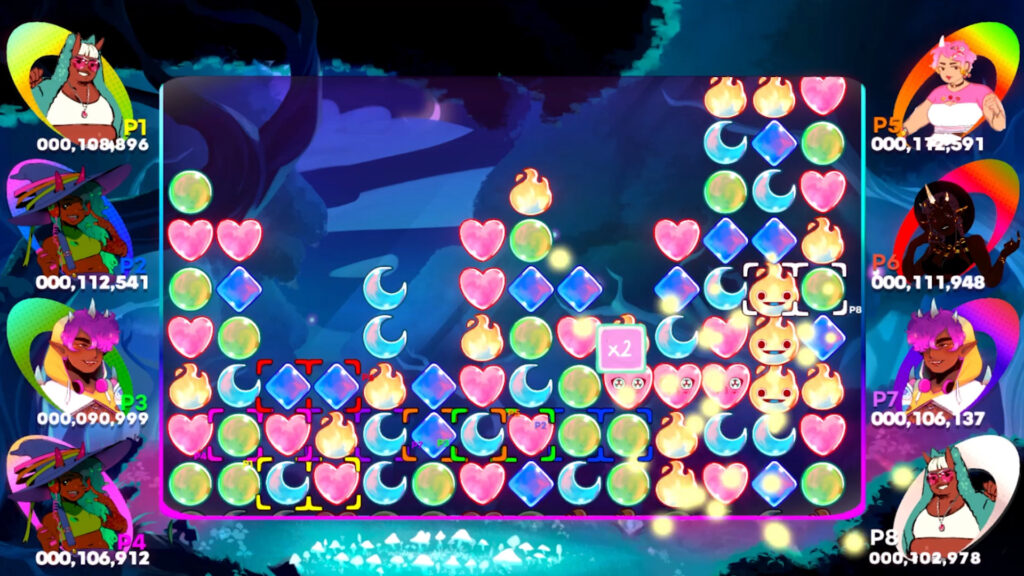 Spirit Swap is easily one of the games that we're most excited for next year. It has everything we've ever wanted: great, lo-fi music, a cast of characters that are diverse and inclusive in more ways than one, and gameplay that has you using your head while bopping along to some tunes. If that doesn't fill you with excitement, then honestly? We don't know what will.
Even more exciting is that this game will let you do more than just match orbs together. You'll get to know more about the friends you encounter, and it will even have a thrilling narrative that the studio has compared to Hades. And as we've already established, we do love ourselves some Hades.
If you want to learn more about the game, check out our write up of Spirit Swap's Kickstarter.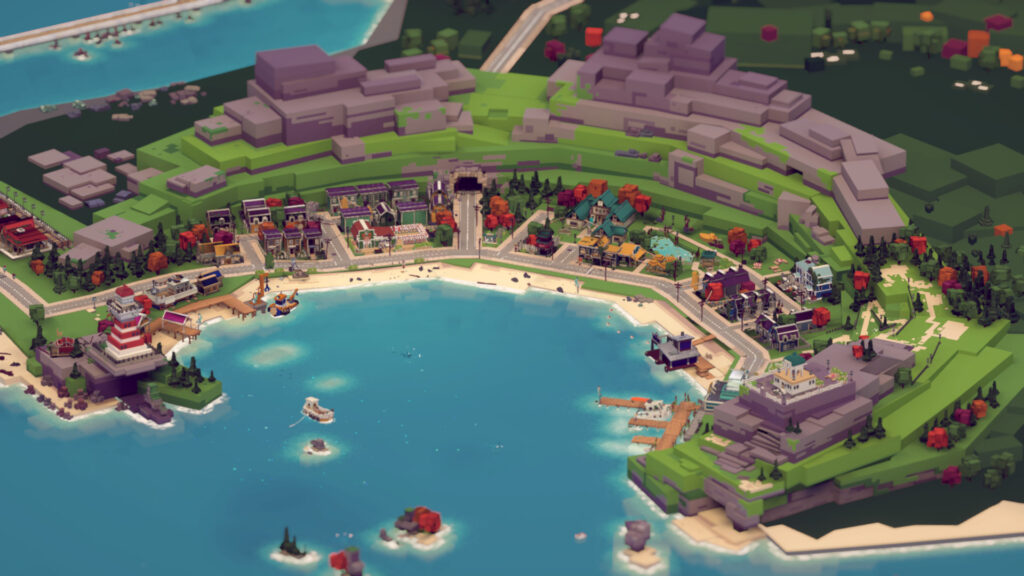 Developed by Bunnyhug, Moonglow Bay is a game where you take on the role of a rookie angler who must work together with friends, family, as well as your neighbours, to help save a rural, remote town's fragmented community.
We talked with Moonglow Bay's developers a few weeks back about the story, as well as the possibility of same-sex romance and even pronouns. It's a great insight – if we do say so ourselves – into what you can expect from the people of the town, as well as your own personal story.
Moonglow Bay is set to release sometime in 2021.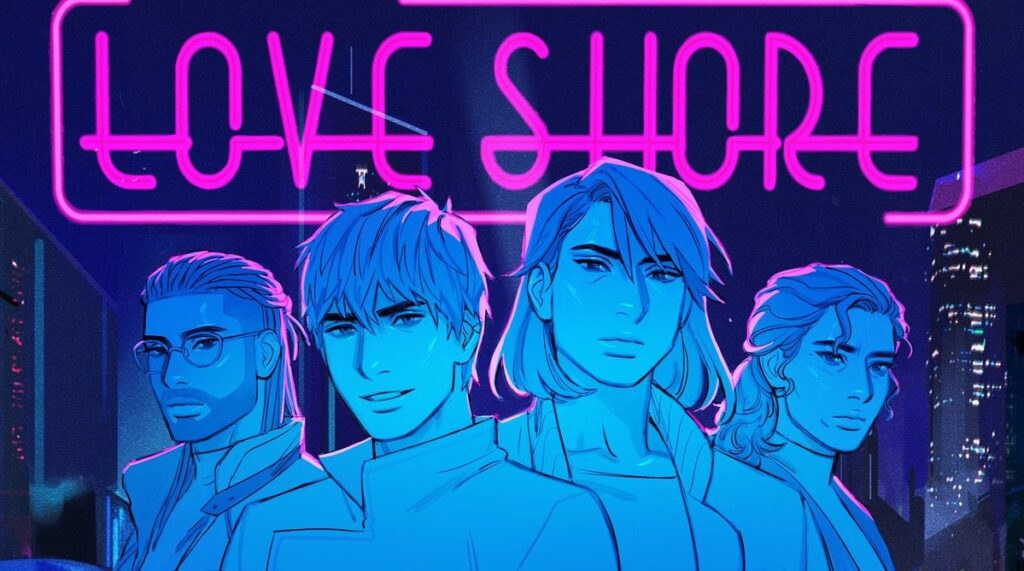 Are you looking for a Cyberpunk story that doesn't actively shit on marginalized communities through dehumanization and harmful tropes? Then you're going to absolutely love Perfect Garbage's Love Shore, which revealed a brand new trailer during E3 2021 that made us more hyped than ever to get our hands on this LGBTQ+ inclusive game.
In this game you can play as either Sam or Farah, two S.Humans (synthetic humans) who were left high and dry by the company that created them. Despite their shared circumstances, the two of them are completely different from one another and both have the potential to kick ass, fight God and perhaps even fall in love…
Love Shore does not have a specific release date, but the official page on Steam says it is 'Coming Soon.'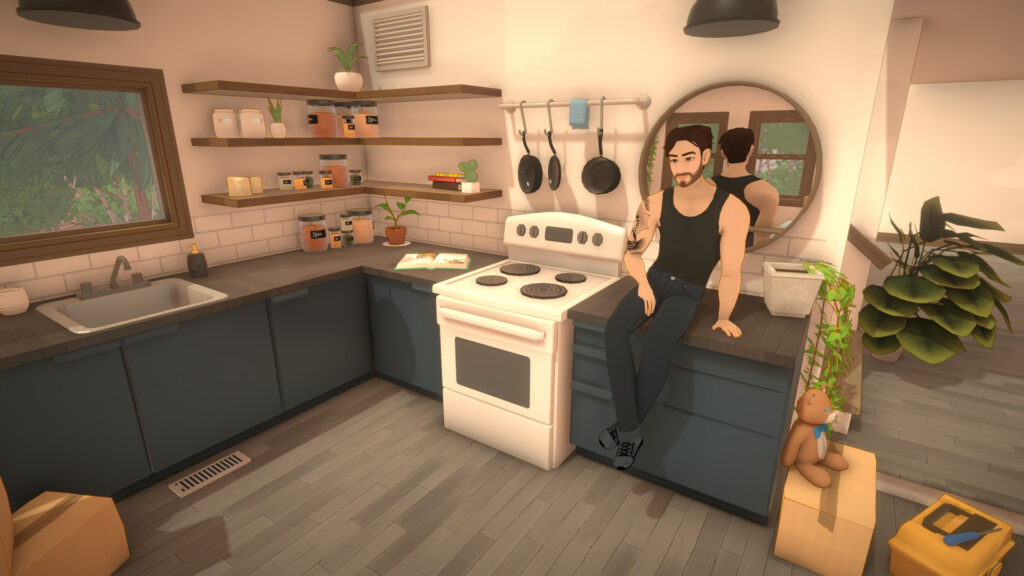 Paralives is an upcoming life-simulation game from developer Alex Massé and has been talked up as being some pretty stiff competition for The Sims. In this game, you create your characters, the spaces they inhabit and help them with their lives up until their death. Yeah, sounds very The Sims if you ask us.
You can create your dream house here, and make sure the characters that live there are happy. While the game is still in development at the moment, we do know that in 2020 it was mentioned that they are working on something that'll help with character attraction, as well as whether your character is attracted to a specific gender or not. It sounds neat and seems to have a lot of options!
Paralives does not yet have a release date.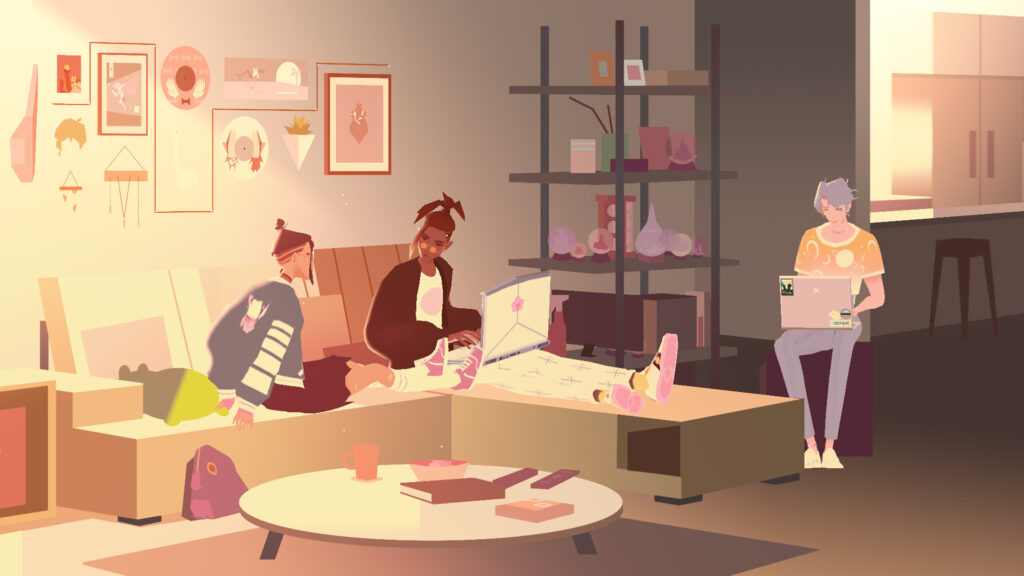 We Are OFK is a narrative-heavy game about an indie-pop band called OFK as they make a behind-the-scenes series and interactive EP about themselves and their lives. More importantly, it's a game about four friends who come together in Los Angeles and stick by each other.
It isn't all going to be breezy though. These friends will encounter drama, romance, dreams and the worst thing of all: paying rent in the city of angels. Oh, and did we mention that it isn't a game that's actually scared to make a statement? We love to see it.
We Are OFK is set to release sometime in 2021.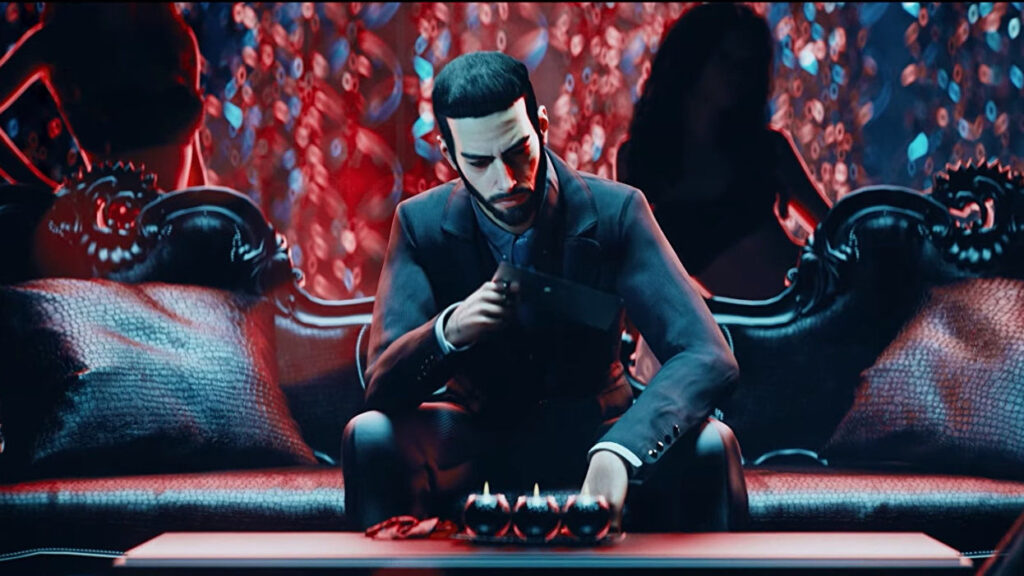 Vampire The Masquerade – Swansong*
There is a lot happening in Vampire The Masquerade – Swansong, and most of it – yes even the violence and gore – looks beautiful. All in all, it's shaping up to a game that looks like it's going to be yet another favourite for gamers who love a bit of bloodsucking in their lives.
We're not entirely sure if this game will include LGBTQ+ elements, but considering VTM's past, and the chance of playing 3 different characters… We've got some hope that we'll get an opportunity to play it queer. If that proves not to be the case, we'll let you know.
Vampire The Masquerade – Swansong is set to release sometime in 2021.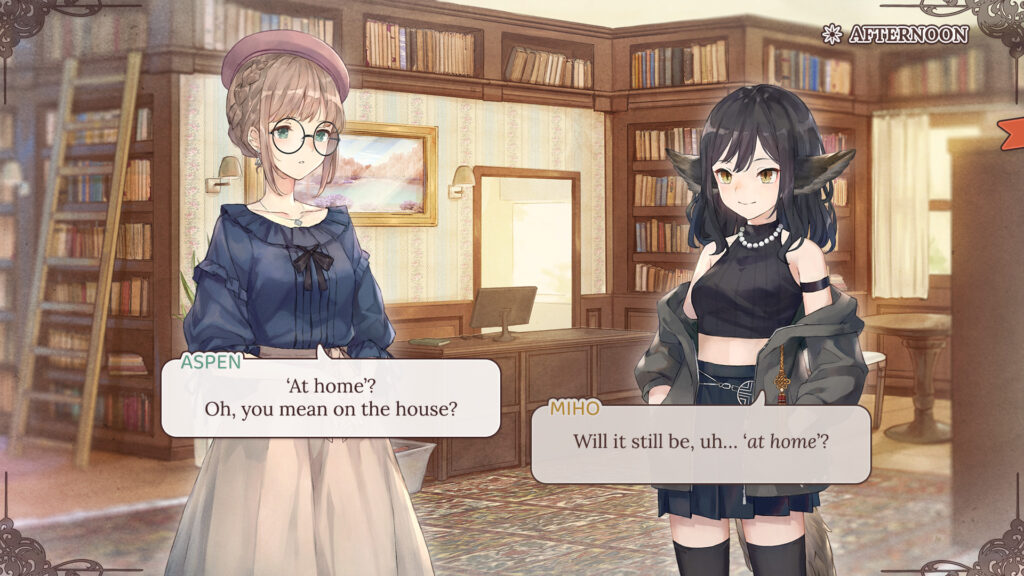 Please Be Happy is a yuri visual novel developed by Studio Élan that tells a story about love, friendship and family. And well, as you may have guessed, it's also about being happy and trying to find that happiness in an unfamiliar place.
You play as Miho, a girl that was originally born as a fox but over the years becomes more human after a chance encounter of a traveler who showed her kindness and talked about home. Eventually, Miho ends up in New Zealand and comes across new people who will teach her what happiness truly is.
Please Be Happy is set to release sometimes in 2021.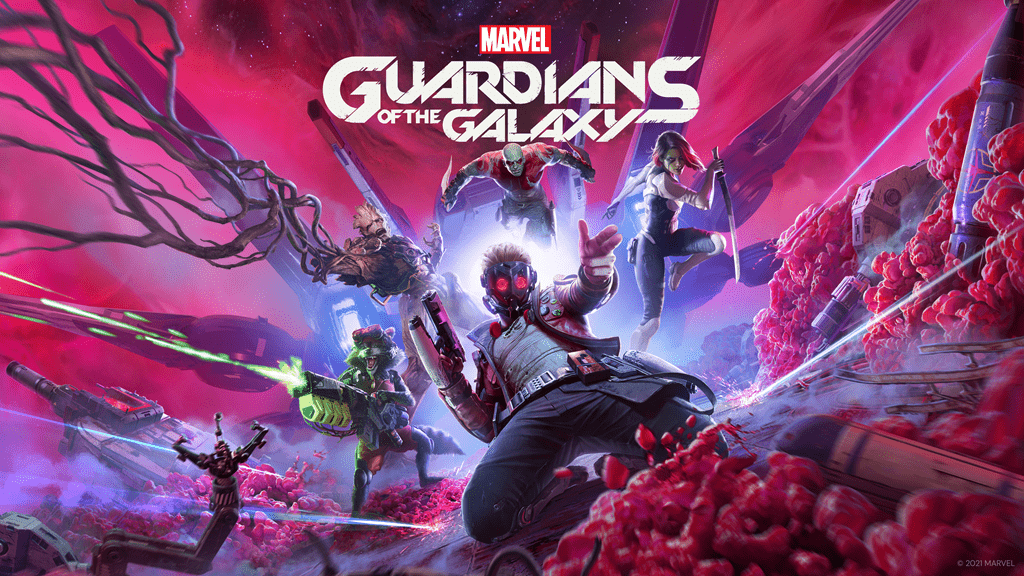 A Marvel game from Square Enix but with personality? Now that's what we call groundbreaking. Jokes aside, Square Enix's reveal of Guardians of the Galaxy absolutely ruled, but left us questioning whether the focus on Peter Quill aka Star-Lord would actually let us explore his bisexuality in-game. We truly hope so, but we can't 100% say if that's the case.
Regardless, Star Lord has been confirmed to be a bisexual character and even if Square Enix decide to go the coward's route, it won't prevent us from flying the bisexual flag for our dear boy, Peter.
Guardians of the Galaxy is set to release on October 26th, 2021.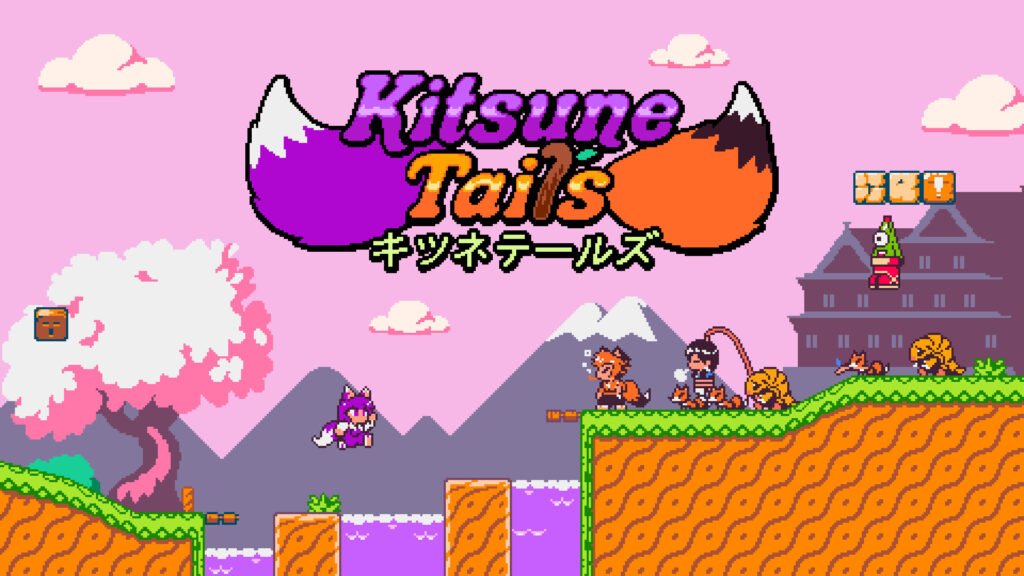 Now imagine if you could play Super Mario, but the game was about a lesbian couple, one who is part-fox? Well, then you wouldn't be playing Super Mario at all, but Kitsune Tails! And let's be honest, that'd be just as good if this art style is anything to go by.
You play as a young, female kitsune who must go on a journey of a lifetime in order to stop an antagonist that you were once familiar with and, for some reason or another, has sealed your girlfriend in an elemental prison. Life sure is tough!
Kitsune Tails is set to release sometime in 2022.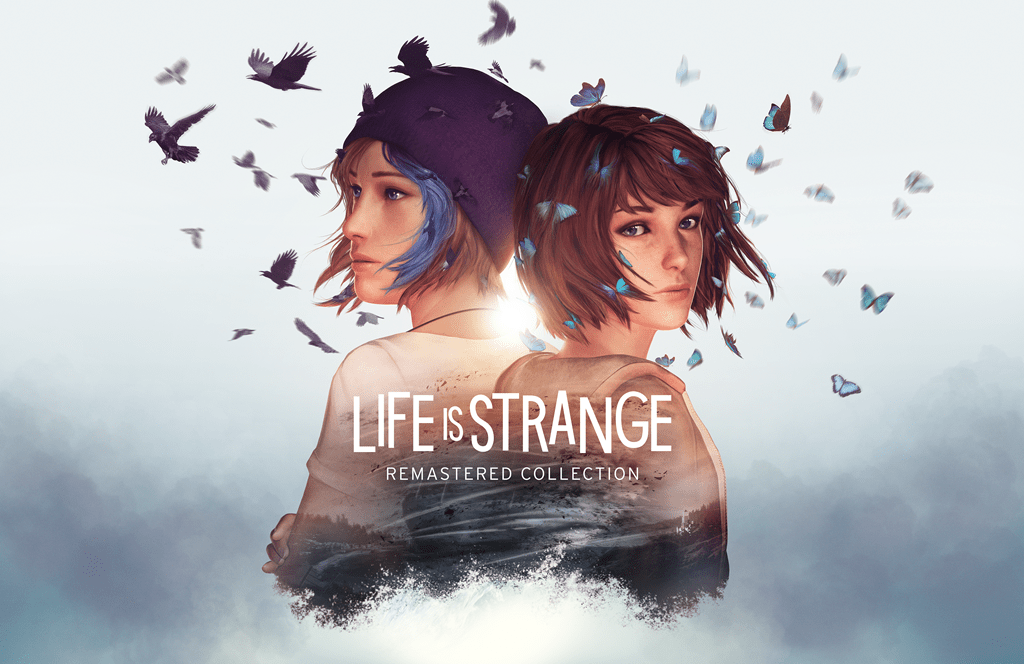 The Life is Strange Remastered Collection is one our most anticipated games of the year, promising a much better-looking game but with the same story and characters that we fell in love back when it first released.
The collection includes the first Life is Strange game, as well as its prequel Life is Strange: Before The Storm. The first game has you play as Max as she returns to her home town and discovers she has the power to rewind time, whilst the prequel has you playing as Chloe Price, Max's best friend and a troubled teen who finds solace in Rachel Amber.
Life is Strange Remastered Collection is set to release on September 30th.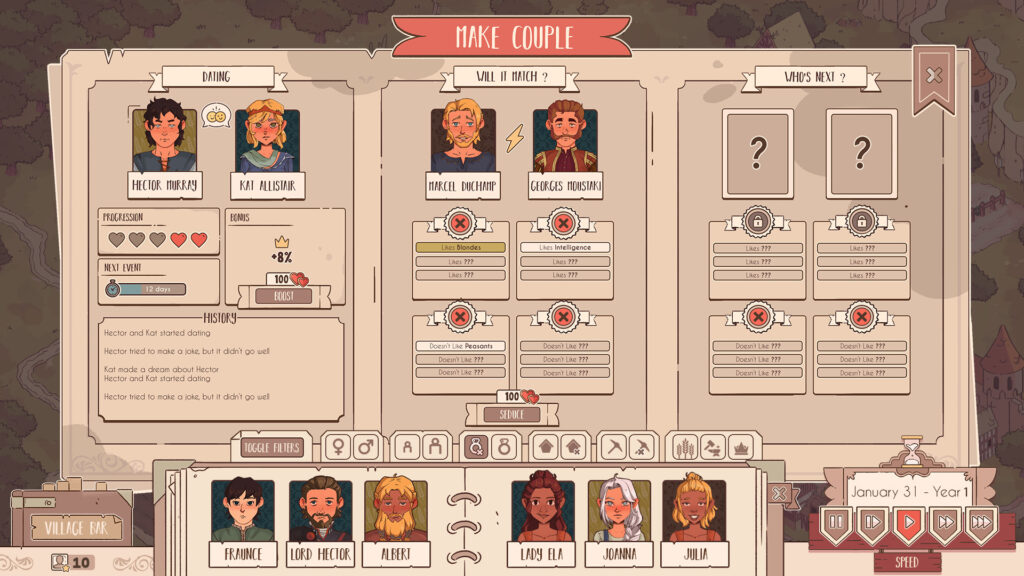 Lakeburg Legacies is a much better Crusader Kings 3 and no we've not played it yet, but the sentiment is there. In this social-based management sim game, your goal is to create, well, a legacy! To do that you'll be pairing up your townsfolk to make the best, most effective families around.
While it may be set in a medieval era, that doesn't mean you can't have your villagers falling in love with someone of the same-sex, though. Quite the opposite, in fact. You'll get to adopt, but the child will still have the same genetic traits as your characters. That's nice, we love LGBTQ+ families and it was cool to see it at E3 2021.
Lakeburg Legacies is set to release sometimes in 2022.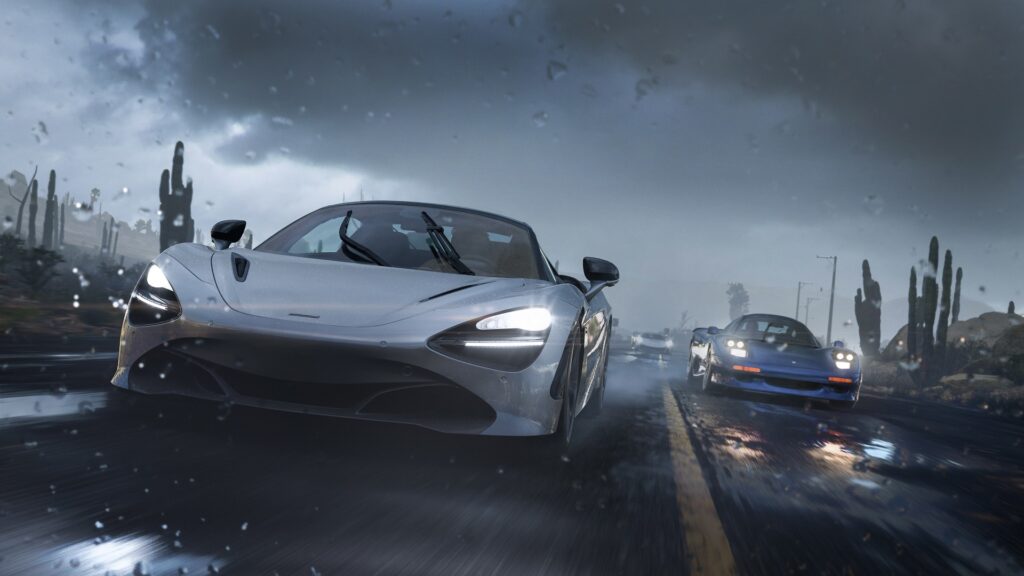 If you've said that E3 2021 would have a Forza Horizon game that would actually be quite respectful towards LGBTQ+ identities then I wouldn't have believed you. But no, Forza Horizon 5 has taken us by surprise in the best of ways, and not because of how good it looks.
Pronouns, a character creator, prosthetics and a commitment to diversity and inclusivity? This may be a car game, but it's already doing a lot better than other games out there.
Forza Horizon 5 is set to release November 9th, 2021.