Lady Dimitrescu casts fierce shade in hilarious Resident Evil Village mod
We love mods here at Gayming Magazine. They're a source of unbridled creativity for the PC gaming community, offering everything from quality of life improvements to performance tweaks to simple cosmetic adjustments.
We also love Resident Evil Village, Capcom's brilliant new horror game that blends the first-person immersion of Resident Evil VII with a slightly camper tone, thanks to monsters inspired by classic creatures such as werewolves, swamp beasts, and vampires.
Best of all is when the two combine – and modders are already having a hell of a time with the game. Whether its turning the iconic villain Lady Dimitrescu into a 9'6″ wine mom or catering to gaymer thirst with a naked Chris Redfield patch, fan creators have been putting their talents to good use (we're still waiting on the puppet mod though).
Our new favourite is best described as simply "gloriously dumb" though – YouTuber Kallialee's mod simply makes Lady D's already strikingly large hat grow every time you see her. Check it out in the video below:
We adore the silliness of this – it brings a real sense of fun to the game. It's just so stupid to see her hat get bigger and bigger, every time you look at her – not that being chased down by her is any less terrifying.
There's also a weird practicality to an ever-expanding hat when you think about it. Lady Dimitrescu is a vampire – direct light kills her. What better way to move about outside her impeccably decorated castle than in a hat big enough to eclipse the sun itself?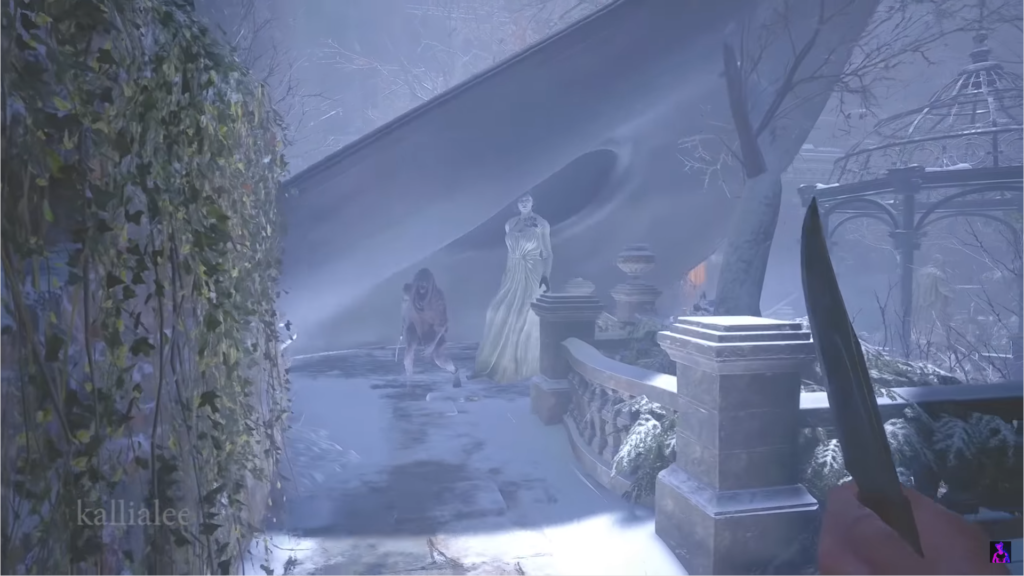 Best of all, for fans of the effortlessly stylish aristocratic bloodsucker, Dimitrescu still looks the height of fashion no matter how big her hat gets.
It's unfortunate how comparatively little time the character actually has in Resident Evil Village – we'd love to see just how far this mod could push the limits of millinery if she were around throughout the game. Wait, maybe there's a mod for that…