Resident Evil Village modders are horny for Chris Redfield
Dear readers, we regret (?) to inform you that the internet is horny for Chris Redfield. Again.
Perhaps this is no surprise – the long-standing protagonist of Capcom's Resident Evil series has been a slab of beefcake since he appeared way back in 1996, sharing the spotlight in the original game with fellow STARS special agent Jill Valentine. In every subsequent appearance though, Chris has gotten bigger and more muscular, and the accompanying thirst from certain quarters of the fandom has grown alongside him.
With the recent launch of Resident Evil Village, Chris returns, and despite being in an antagonist role early on, it hasn't quenched that thirst. In fact, the PC modding community has sprung into action to cater to it, with a raft of mods popping up to make the elite soldier even more engaging.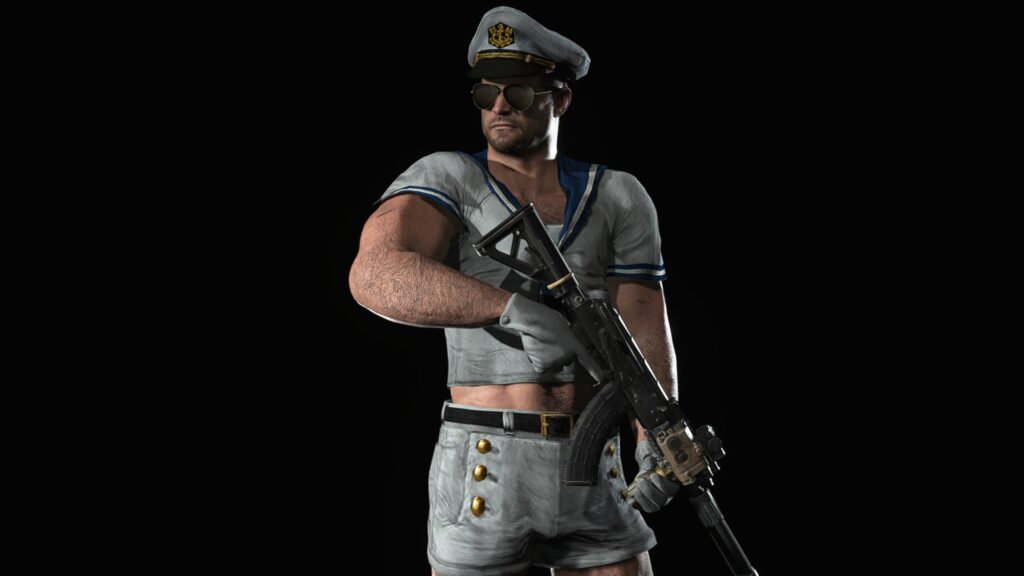 The Sailor Chris mod isn't just a nod to '70s disco icons The Village People's hit In the Navy – it's actually a recreation of Chris' sailor outfit in 2013's Resident Evil: Revelations. While it was an unlockable extra in that game, PC players of Village can increase Chris' camp factor immediately with this revealing number.
That barely scratches the surface of the internet's horniness for Chris Redfield though, as the existence of an explicit and sexually graphic mod, er, reveals. Unsubtly called Naked Chris Erected, the mod – which host site Nexus Mods requires users to sign up to even view, due to its adult nature – not only strips poor Redfield of his armour but leaves him extremely alert while facing the forces of darkness.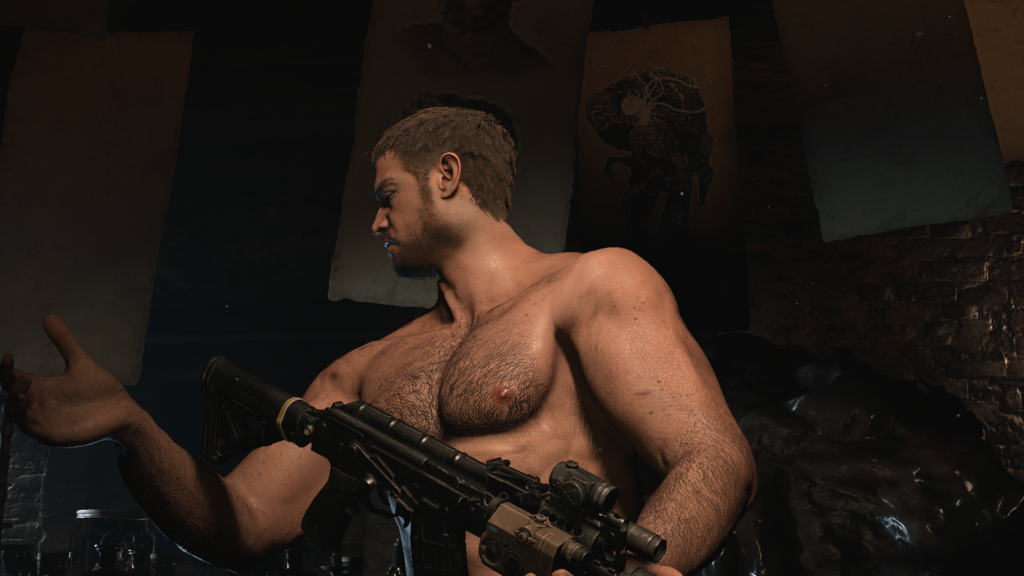 The mod is so mature that there aren't many images we can show, but gay Twitter has already expressed its delight with the opportunity to encounter a nude, muscle-bound, and slightly fuzzy Chris Redfield. That said, some have also expressed amusement at the level of attention given to Chris' chest hair compared to the model's facial detail.
Modder JTegh, who created the rest of the Chris-focussed mods we've found so far, seems to want to distance themselves slightly from the naked mod though, saying on the description page "This is not my mod but I was requested by the author to upload it for them." It is, as ever with mods, worth pointing out that they are unofficial works, and that the rights owner – in this case Capcom – may act to remove them at any point, especially for sexually explicit ones such as this.
However, not all the Chris-themed mods are horny. Some are disturbing or just plain strange. The internet has already gone ga-ga for the 'Baby Chris' mod – officially called Mini Me Chris – which swaps sweet, innocent baby Rose's (playable protagonist Ethan Winters' daughter) head for grizzled Chris Redfield's. Even weirder though is the Baby Over Chris Face mod, which does the reverse – with this installed, every time you encounter the surly soldier in-game, he has Rose's cherubic face but, somewhat unsettlingly, keeps the Chris model's eyes. Then again, Resident Evil is a horror franchise, so perhaps this slice of terror weirdly fits: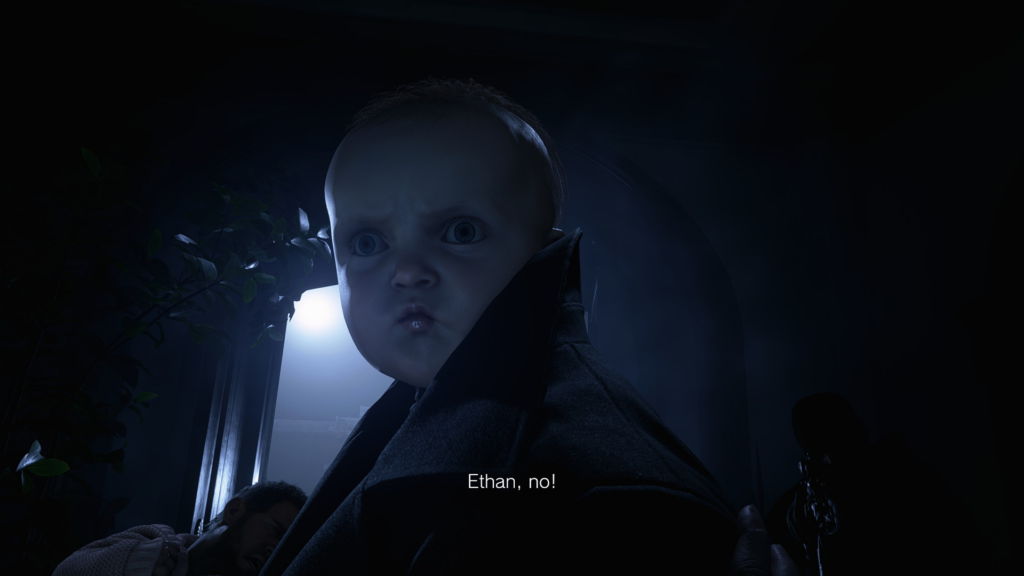 Much of the focus in the discussion around Resident Evil Village has been on the intimidating Lady Dimitrescu, the 9'6″ (in heels) giantess and immediately iconic villain whose fierce looks and dominating stature sparked thousands of previously unknown femme-dom fetishes into existence. While that includes plenty of mods available for the intimidating queen – although not yet the one we want most – the growing number of Redfield mods seem set to further cement Chris' popularity with fandom, and LGBTQ+ fans in particular.