Life is Strange: True Colors to get a free prequel comic
Fans looking forward to Life is Strange: True Colors are going to be in for a sweet treat, because the game is getting its very own prequel comic that will be available for Free Comic Book Day.
Published by Titan Comics, the new comic book from Emma Vieceli, Claudia Leonardi, and Andrea Izzo will be a volume that includes two different stories about the Life is Strange: True Colors characters. Not only that, but they'll include old favourites (Max and Chloe) from the original game, as well as Before the Storm.
There has been no confirmation on what the Life is Strange: True Colors comic will be about, but if we had to guess it may be setting the scenes for characters like Steph Gingrich – who featured in Before the Storm and will be getting her own bonus episode in the deluxe version of the upcoming game from Deck Nine. Characters like Max, Chloe and even Rachel Amber making an appearance may suggest flashbacks, but again, this is just speculation.
Alex Chen, the protagonist of Life is Strange: True Colors has been confirmed to be included in this comic, however. Her story is still quite a mystery so far, so we hope that this new comic will shed some light on Alex's past.
Check out the cover of the comic, below: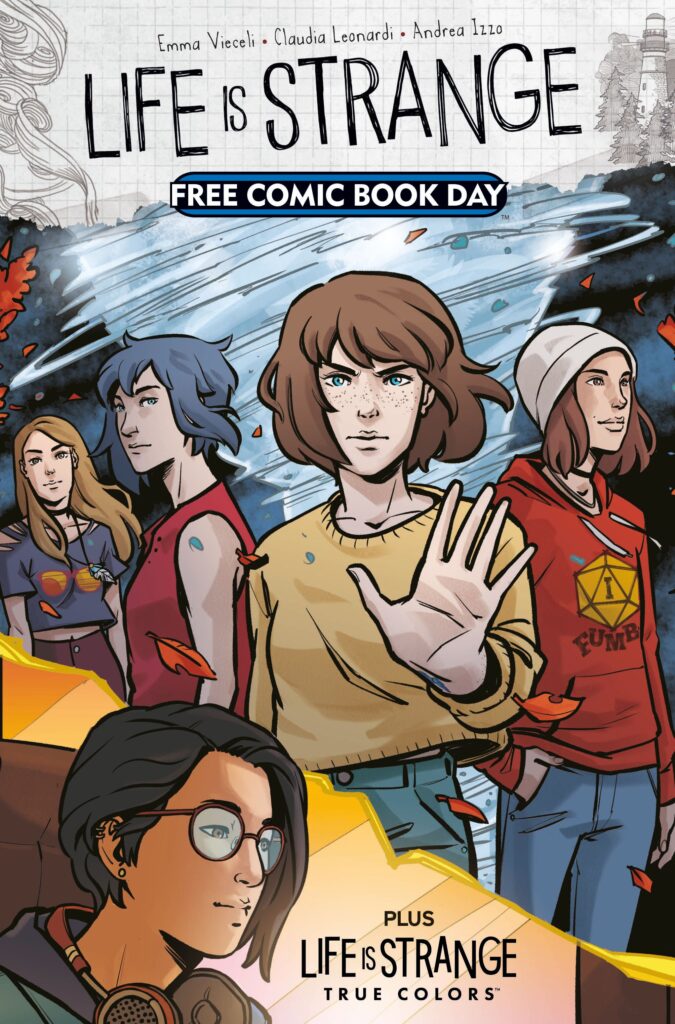 The new comic will be available on August 14th, according to Eurogamer, from your local comic book store.
Meanwhile, the new chapter for the Life is Strange series, Life is Strange: True Colors, will release on September 10th, this year. Players will take control of Alex and her power of empathy as they try to navigate and find out why her brother was killed. She'll be joined alongside a new cast of characters, and a new location: Haven Springs.