Stardew Valley creator is down for a Studio Ghibli movie of his game
Stardew Valley creator Eric Barone is a protective creator, but he'd be willing to loosen the leash if Studio Ghibli knocked on his door.
In an interview with IGN, Barone spoke out about being careful about his IP.
"I'm just too protective of my IP to just hand it over to someone and say go ahead and make a Stardew Valley movie or whatever," Barone told IGN. "I would need to be closely involved with that."
It's not hard to see why, especially once you realize Barone built Stardew Valley from the ground up by himself. After spending so long on it over the many years of development, we'd be more surprised if he wasn't precious about the award-winning farming RPG.
However, it does seem like there are a few exceptions. As mentioned above, Barone certainly wouldn't turn down the offer of a Studio Ghibli movie based on Stardew Valley.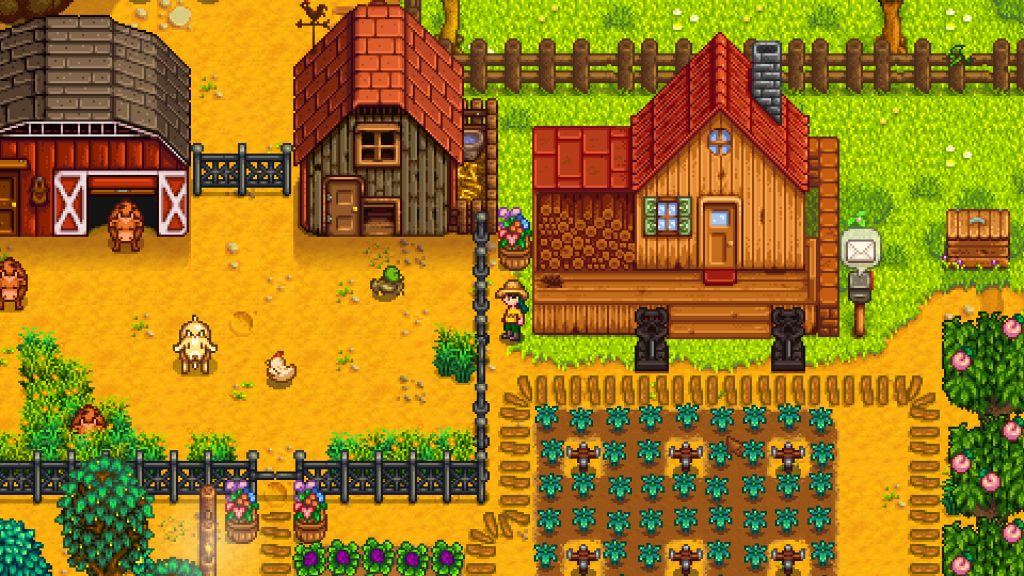 Studio Ghibli films are renowned for their incredible animation and outstanding aesthetics, with fan-favourites being My Neighbor Totoro (1988) and Howl's Moving Castle (2004).
Alongside genuinely moving stories, Ghibli's films aren't afraid to show how wonderful the mundane can be, as long as you have friends and family beside you. This would fit wonderfully with Stardew Valley, which follows a city-slicker returning to their grandpa's old farm in Pelican Town.
But it isn't just Studio Ghibli that Barone would consider when it comes to a Stardew Valley film. He also wouldn't turn down David Lynch either."
"If David Lynch approached me and wanted to make a Stardew Valley movie, I would say go ahead, just do it."
Currently, there's no Stardew Valley film in the making, but if you are after more slice-of-life goodness set in Pelican Town, you've always got the option of playing the board game.