Chucky slashes his way into Dead by Daylight this November
Dead by Daylight has always been known for two things: a fanbase that can never agree with one another and a sleuth of iconic Killers and Survivors to fill its asymmetrical world — and Chucky? Chucky is no exception.
Entering the Fog at 29 inches tall, Chucky is one of the most iconic slashers in the horror genre. Originally debuted in the 1988 film from Don Mancini's 'Child's Play', the story follows dying murderer Charles Lee Ray who uses black magic to put his soul into a doll named Chucky.
As you may expect, this comes with awful consequences when a young woman named Karen Barclay buys Chucky for her son Andy. What starts as the weirdest friendship between doll and boy alive quickly turns into nights of non-stop horror.
The series quickly grew in popularity, with many more movies (and even a TV series) coming out since the original film.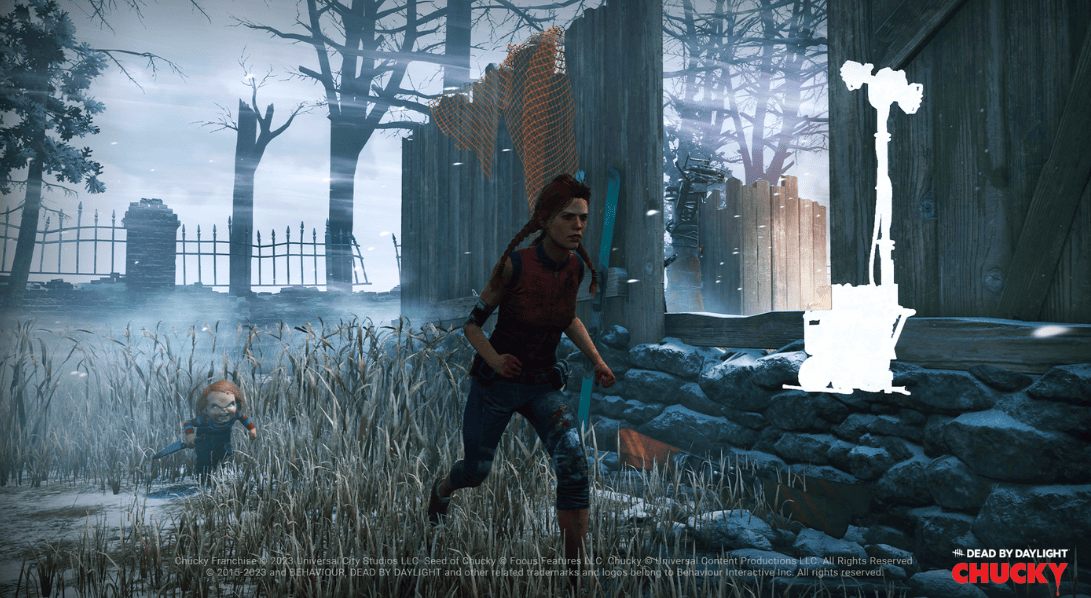 And now he's making his way to Behaviour Interactive's Dead by Daylight because, as Chucky himself would say "I've got a new game, sport," and he is more than down to play with a handful of Survivors.
According to IGN, Chucky's expertise in Dead by Daylight has everything to do with his small stature and sneaking around. He has a "Slice & Dice" ability that lets him close the gap on Survivors and get a hit (or two) in. He also has a spirit form in the shape of his original human form, Charles Lee Ray, which helps him assist with butchering his victims. Last is his "Scamper" ability, which allows him to climb under pallets and leap through windows.
But Chucky isn't alone by any means. Alongside being voiced by his original actor Brad Dourif, he's joined by Jennifer Tilly, who will play Chucky's wife, Tiffany. Tiffany is available through purchasing the Good Gal outfit for Chucky, meaning that depending on your fancy, you can slash and maim as the big man or his lady love whenever you want.
What we personally love about his news is that, whether Behaviour Interactive intended to or not, they've just added one of the most iconic characters from the queer horror lexicon to their game. While Chucky may be a piece of sh*t, he's also a dad with a queer kid and is proud of it, as often mentioned in the TV series following this homicidal maniac.
And honestly? Good for him. Chucky may slit your throat for looking at him wrong, but he's also an LGBTQ+ ally. We do love to see it.
The Dead by Daylight Chucky chapter will be available to purchase on release on November 28.