Resident Lover, a game by fans, is the Resident Evil Modern AU of your dreams
Back when Resident Evil 8 was released in 2021, certain characters quickly transformed into our fantasy lover overnight. For some, it was the metal-wielding Heisenberg; for others, it was the trio of insect-infested daughters known as Cassandra, Bela, and Daniela. And for everyone else in the entire world? It was Lady Dimitrescu.
It goes without saying that Resident Evil 8 meant a lot to people, from actors (such as Lady Dimitrescu herself, Maggie Robertson) to fans. What stood out the most was how quickly its community stuck onto characters, from major to minor. Considering that everyone's favourite big woman (no offense to Brienne of Tarth) was in the game for less than 2 hours, it goes to show just how beloved everyone was.
And now some fans have taken it a step further by asking an all-important question: what if you could romance the majority of the women of Resident Evil 8, but in a modern-day setting? Enter Resident Lover, a visual novel fan-game with a sapphic twist.
Set in a fictional universe where you attend the prestigious Miranda's All Girls University in Romania, you must have three choices when it comes to getting into 'school spirit'. You can either join the ongoing theatre production led by the campus diva, the student council spearheaded by a heartless president, or seek the truth about a 'supposed' conspiracy on campus with your roommates. Along the way, you'll uncover secrets, get lost in adventure, and perhaps even find love.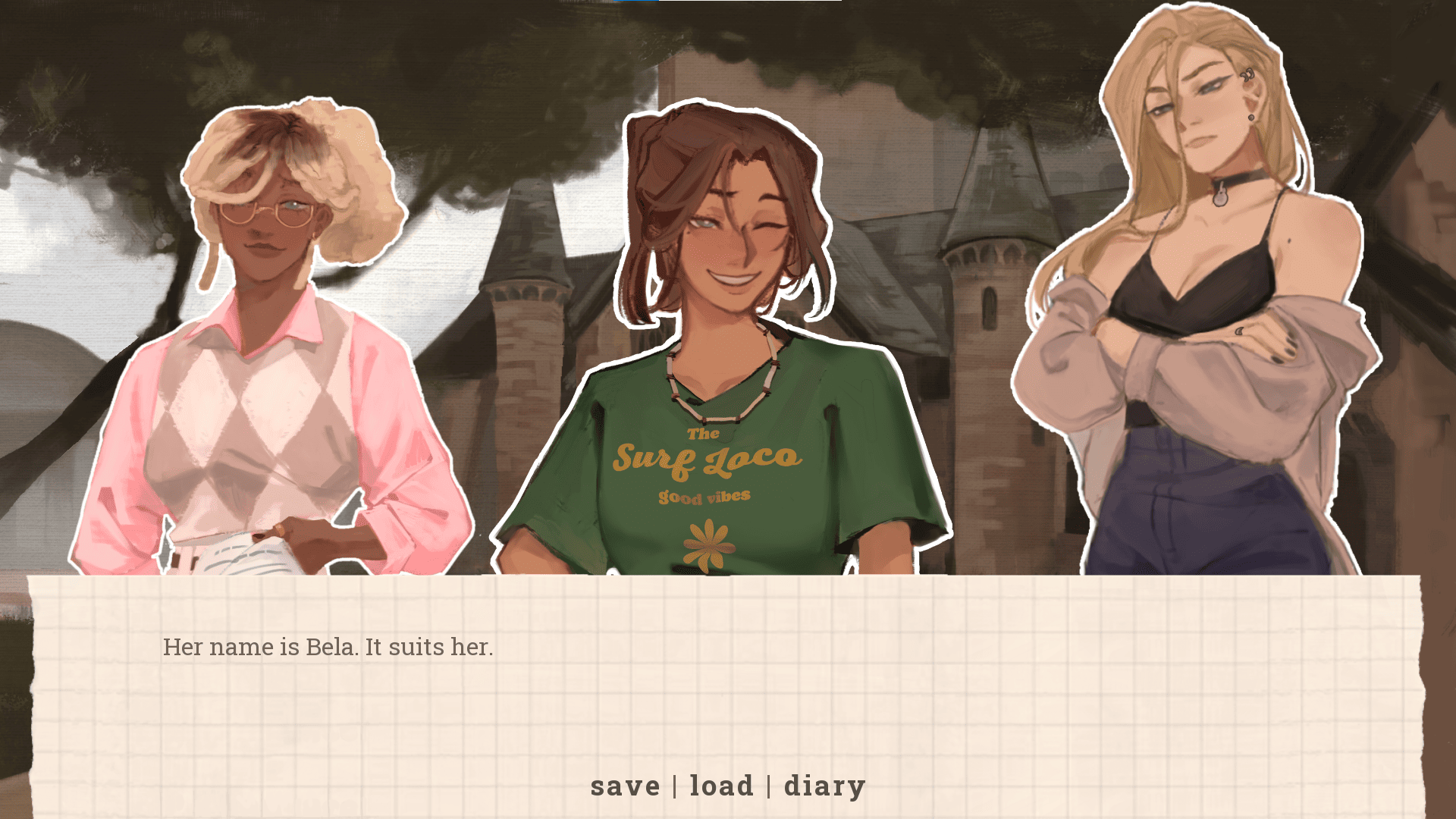 The love interests that you can romance in this game are Mother Miranda, Bela Dimitrescu, Cassandra Dimitrescu, Daniela Dimitrescu, Donna Beneviento, Angie (yes, the doll), and the mother of darkness herself, Lady Alcina Dimitrescu.
Currently, the game is in development, and as such, only a demo (with a length of 20,000 words) is available to play, with Cassandra and Bela being the only love interests you're able to romance.
It should be noted that as a fan-game, it is highly likely that there will be key and significant differences here, but if you're someone who was desperately looking for a chance to finally get to interact with your favourite ladies in Resident Evil 8 that wasn't fanfiction? Resident Lover is the game for you.