Lake: Season's Greetings is the Christmas special you've always wanted
One of the first things that Creative Director Jos Bouman tells us about Lake: Season's Greetings is that it's an entirely different experience from what it took to create the original game.
"After Lake, we did nothing for a year," Bouman tells Gayming Magazine during a short preview of the upcoming game. "Then I jotted an idea for a Christmas prequel. So we got the whole band back together a year ago and started writing. It took us four years to create Lake, but with Season's Greetings it took less because of the experience we gained."
Of course, with a prequel comes its own limitations. Fans of the original game, which had us following Meredith Weiss, a city-gal who moves back to her hometown of Providence Oaks (a rural and idyllic town) to deliver mail to the residents there. Meredith's weeks there may seem relaxing on the surface, but there are plenty of choices that the player can make throughout their time there. With that in mind and not wanting to contradict anyone's Lake ending, Gamious knew that if they wanted to expand the story, they would have to go backward, not forward.
Lake: Season's Greetings is definitely that. Instead of Meredith, we follow Thomas Weiss and the run-up to Christmas in Providence Oaks. Set in the 1980s, your surroundings are steeped in as much nostalgia as there is white snow, and if you've played the original game (which, as Bouman tells us, you should to fully appreciate its Christmas prequel) that goes double for the friendly faces you meet along the way. Angie, a cinema-loving lady who owns the Flick Shack (which works as the game's very own Blockbuster), makes a return, alongside mechanic-in-the-making Lori and our personal favourite character, Kay, Meredith's old bestie and musician.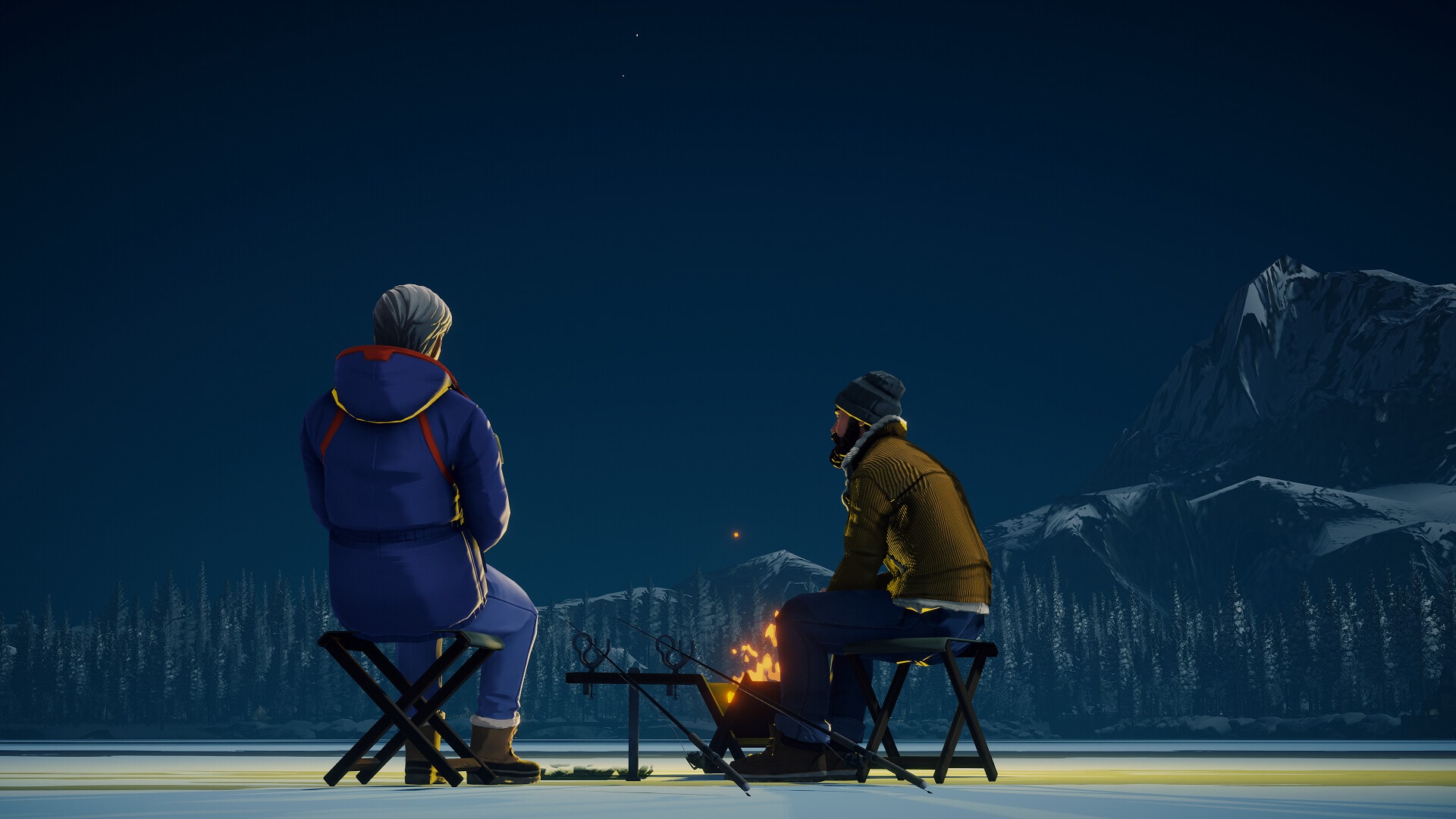 All of these old (and new) faces have their own hang-ups, which you, as Providence Oak's resident mailman, can either help or hinder depending on your playstyle. During our preview of the game, we were able to catch glimpses of the different Thomas Weiss that players could be. Snarky and collected, maybe. Or genuinely kind and empathetic. You're not stuck on one or the other, and getting to be both allowed us to see both the similarities and differences that Thomas shares with his daughter, Meredith.
One big difference is that Thomas and his actions are not as life-shatteringly important as Meredith's. "We didn't want to upstage Lake in creating a game/experience that had important life choices, so we deliberately dialed down that area a bit." Bouman tells us. But that doesn't mean Thomas and the choices he makes don't matter at all. "Thomas is a laidback guy who gets along with most people. The most important thing to Thomas in this setting is that he's like a Christmas angel, someone who can help bring people closer together."
For better or worse, Christmas often can bring people together, and so it isn't a surprise that the relaxed atmosphere that was so prominent within the first game is still very much here in the prequel. There's no running, and the speediest way you can get anywhere is in The Goose, Thomas' signature mailtruck.
You're forced to take your time, soak in the snowy surroundings, enjoy the scenery that Lake is known for, and, all in all, invest in the Christmas spirit. There are even new songs on the radio that feel a lot more Christmas-orientated, and the town itself has its own thoughts, feelings, and even decorations that really capture what it must be like to be part of Providence Oaks during the holidays.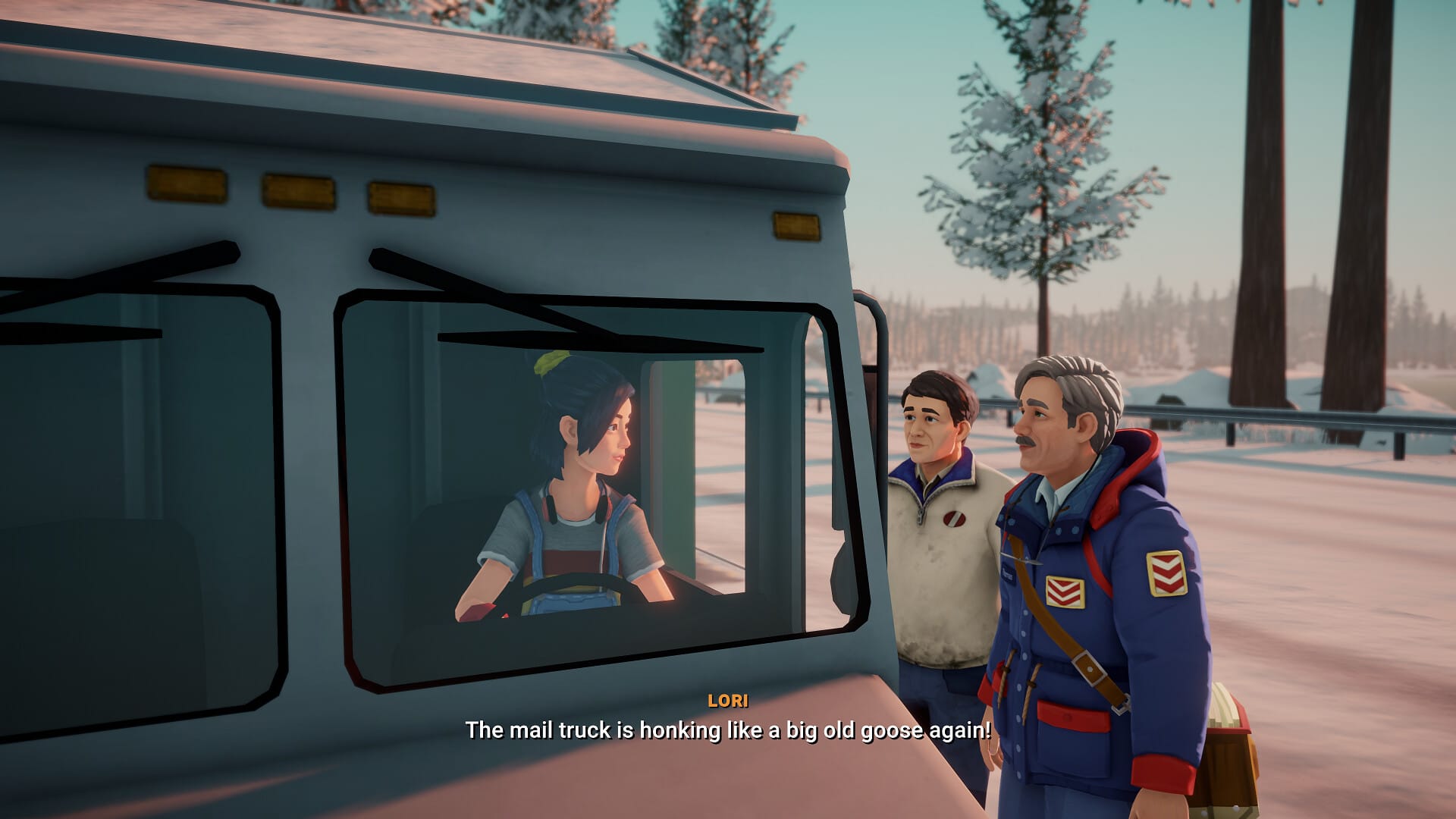 Ultimately, Bouman's goal for Lake: Season's Greetings was to create a game that could be considered a 'Christmas special' of sorts. Think of your favourite TV show and the specials that they usually air around the holiday period. This means an often smaller experience, with this Christmas prequel taking place over the span of 10 days versus Lake's 15, but one that arguably feels more cohesive and relevant to the festive season.
Yet, while this new game from Gamious will feel self-contained in its own way, Bouman admits that it is also "the perfect culmination of Lake". Whether there will be a sequel or not remains to be seen, but as of now, they aren't looking to create more DLC if there's no story to tell.
Lake: Season's Greetings will arrive just in time for both the holidays and cold weather in the northern hemisphere, releasing on November 15 for Xbox, PlayStation 4/5, and PC via Steam and the Epic Games Store.