Trash Goblin brings the fantasy goods in 2024
Known for their award-winning games, Spilt Milk Studios newest game dares to ask the question: what if you were a little trash goblin who felt that your moral imperative was to uncover, clean and then upcycle a variety of trinkets to make some cast? If that's the case, you'll probably be interested in Trash Goblin.
Described as a mix between PowerWash Simulator and Potionomics, this game puts you in the shoes of, you guessed it, a goblin who loves trash. Also known as a little guy.
Instead of seeing trash as well, trash, this little goblin sees it as a challenge to make something beautiful. It also helps that the more trash you find, the better you can clean it up and make it into something new to sell.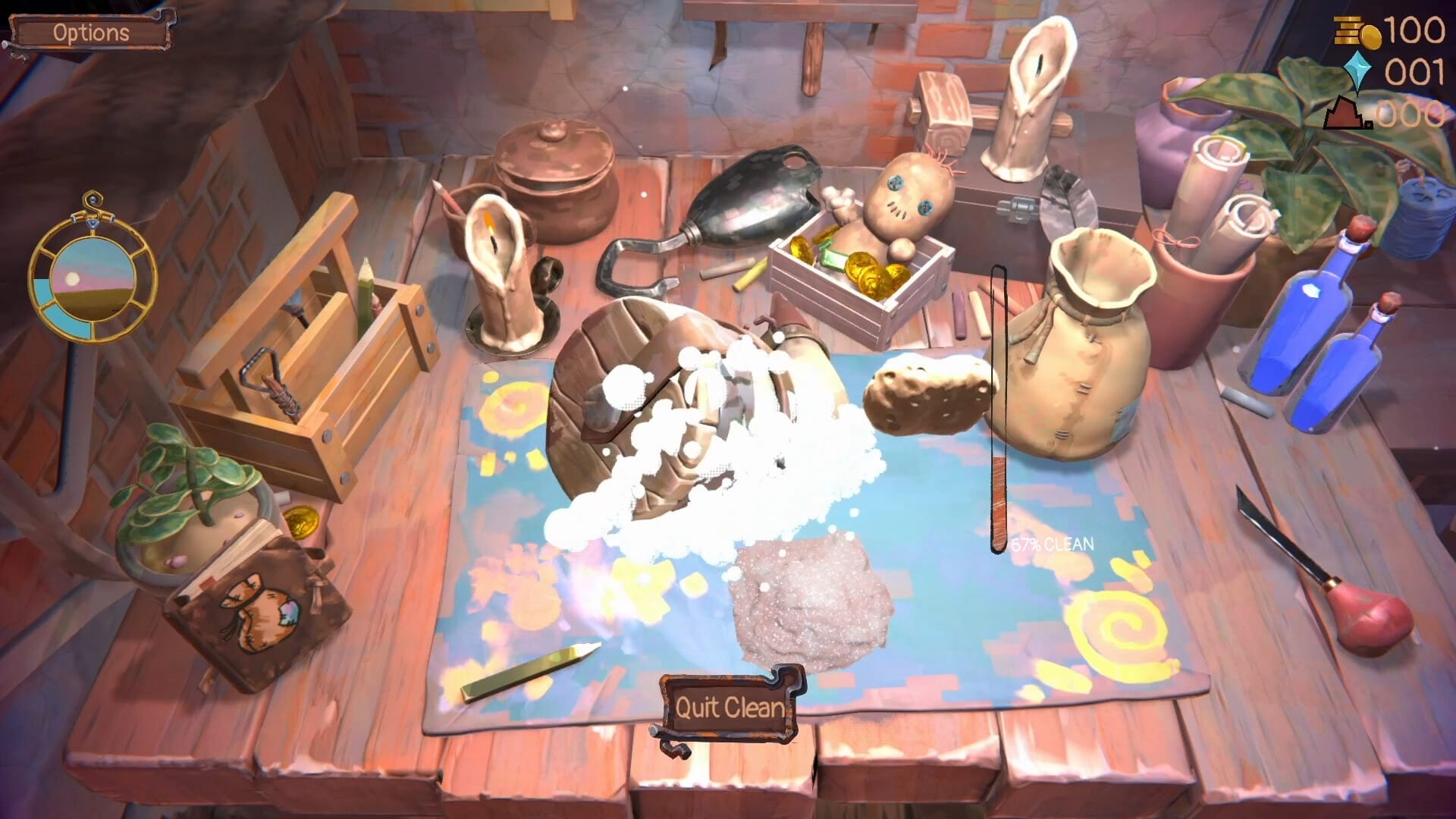 That's right, while trash is indeed trash, you've got the opportunity to create something truly wonderful. The best part is selling your revamped trash and selling it to people who you think it'll appeal to. After all, you're a goblin whose looking to fund your dreams of becoming an adventuring archaelogist.
While you're busy running Goblin Etsy however, the colourful fantasy city you live in is chock full of intriguing inhabitants for you to meet and discover more about as they peruse your wares.
Your customer's personalities and backgrounds also matter, as gifting them the right thing will help benefit you in the long run. Matching up the trinkets to their likes provides you with more money, and with it, the more you can expand your shop and progress throughout Trash Goblin in general.
Trash Goblin is set to release sometime in 2024 for PC.