Gayme of the Week – Amarantus
Amarantus from ub4q is a gorgeous visual novel following a young man named Arik and his companions as they travel to their country's capital to overthrow their ruler.
Arik's life is destroyed after the Lord's guards burn his house down and arrest his parents. He's been told that their country is ruled by a tyrant and that someone needs to do something about it all his life. Rather than spend the rest of his life in hiding, he decides that he must be the one to do it, and travels to the capital to take on the system itself. He is joined by his childhood friend Mireille, her brother Màrius, a hired mercenary, and Màrius' seemingly very violent crush Reann.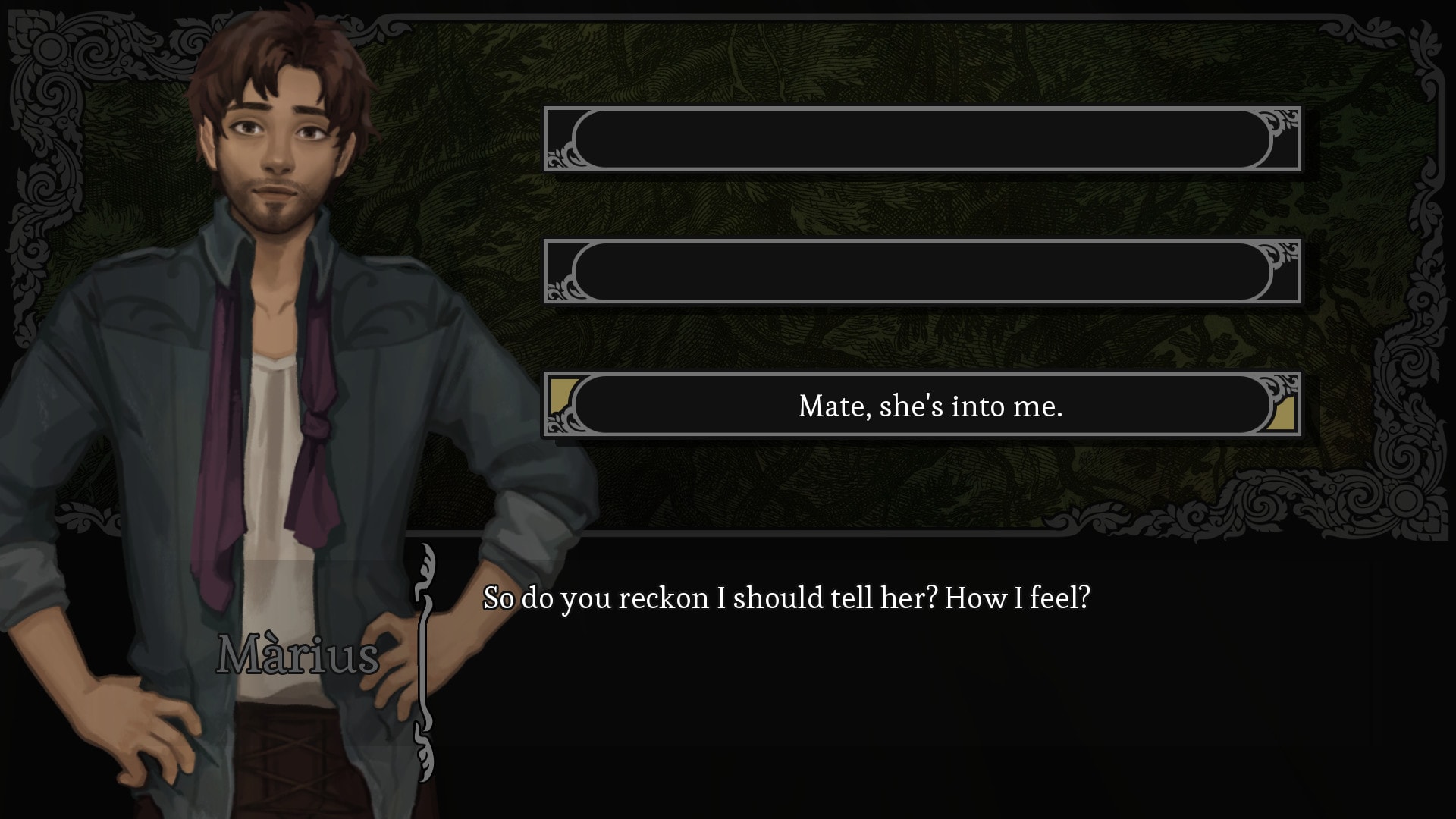 Though the macro plot is about getting to the capital and deciding how you're going to deal with your ruler, Amarantus is actually primarily focused on the relationships between these characters. While you can romance your companions if you make the right moves, that's not the only kind of interaction that matters. Your decisions on the road may become big contention points for certain characters, while others may find your choices to be reassuring. Beyond that, you can also influence the relationships between these characters, acting as a wingman or a block to their romances.
The through-line between all of them is that no one actually takes Arik's revolutionary aims seriously until he makes them. This introduces tension in the party as you and your companions are forced to examine your politics and how far you're willing to go to realize them. Via this tension, Amarantus feels like even more of a coming of age story, as you have to take the literal journey and the figurative one to determine just what kind of person you want to be and how you want the world to move forward.
You can play Amarantus on PC, Mac, and Linux via itch.io and Steam.