Baldur's Gate 3: Devora Wilde and Jennifer English talk Lae'zel and Shadowheart
If there's one thing Baldur's Gate 3 fans know, it's this: Lae'zel and Shadowheart do not get along. That can supposedly change, but it's hard to imagine Larian Studios' biggest RPG to date coming close to the cheerful friendship between their actors, Devora Wilde and Jennifer English.
Indeed, if Lae'zel and Shadowheart are like chalk and cheese, Wilde and English are two peas in a pod. Even if, as English tells us, it took Wilde a few introductions to realize that English was indeed her fellow castmate. "Dev met me [Jennifer] twice, saying 'how do you do, I'm Dev,' and every time I'd be like 'I know.' It was so Lae'zel."
The confusion can be forgiven, though, as both were a little busy bringing life to characters (during a pandemic, of all things) that have already become beloved among gamers since Baldur's Gate 3 launched into early access in October 2020. For Wilde, her journey to becoming Lae'zel happened in a very traditional way: she got into acting through drama school, appeared in several TV shows such as The CW's Pandora and Channel 4's Hollyoaks, and went into voice acting because it seemed like a great "side hustle" at the time. She quickly found that it could, in fact, lead to a full-time acting role. Fast forward, and Wilde found herself auditioning for Baldur's Gate 3 which, at the time, was under a codename.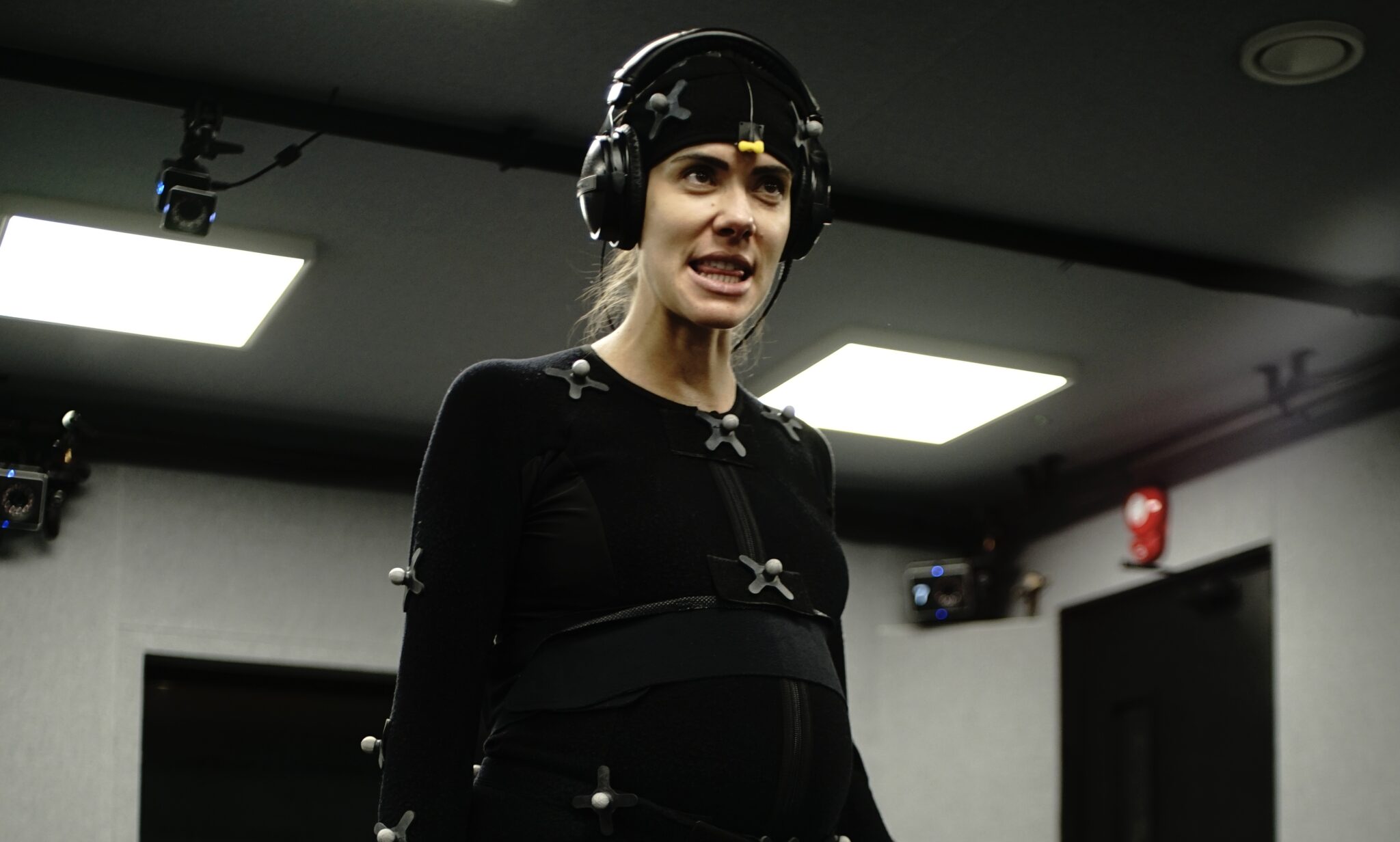 "I didn't know it was Baldur's Gate 3 until, I want to say, a year down the line at the very least? We got given a bit more of the backstory, but it was still quite vague." Wilde says.
As for English, her start was also in theatre, and then the wonderful world of audiobooks, because of her love for reading. Unfortunately, she quickly found that she hated it. "I have ADHD and being on my own for multiple hours on end, reading a book, was just not for my brain." However, that wasn't the end thanks to her voice reel, which landed her several parts in Larian's Divinity Original Sin 2. Inevitably, this led to her also auditioning for Baldur's Gate 3.
Both of them didn't quite know who or what they were auditioning for, however, and it was only later on they realized they were going to be voicing the respective roles of Lae'zel and Shadowheart.
Being main characters — who players can also take control of as Origin characters — what they had believed to be only short, but significant parts, that would take 3-or-4 sessions instead took 4 years. Not only that, but the roles proved life-changing with English finding love with Aliona Baranova, a Mocap Performance Director for Baldur's Gate 3, and Wilde becoming a mother shortly after recording her last few lines for Lae'zel. Quite literally, in fact, because her waters broke straight after the recording session.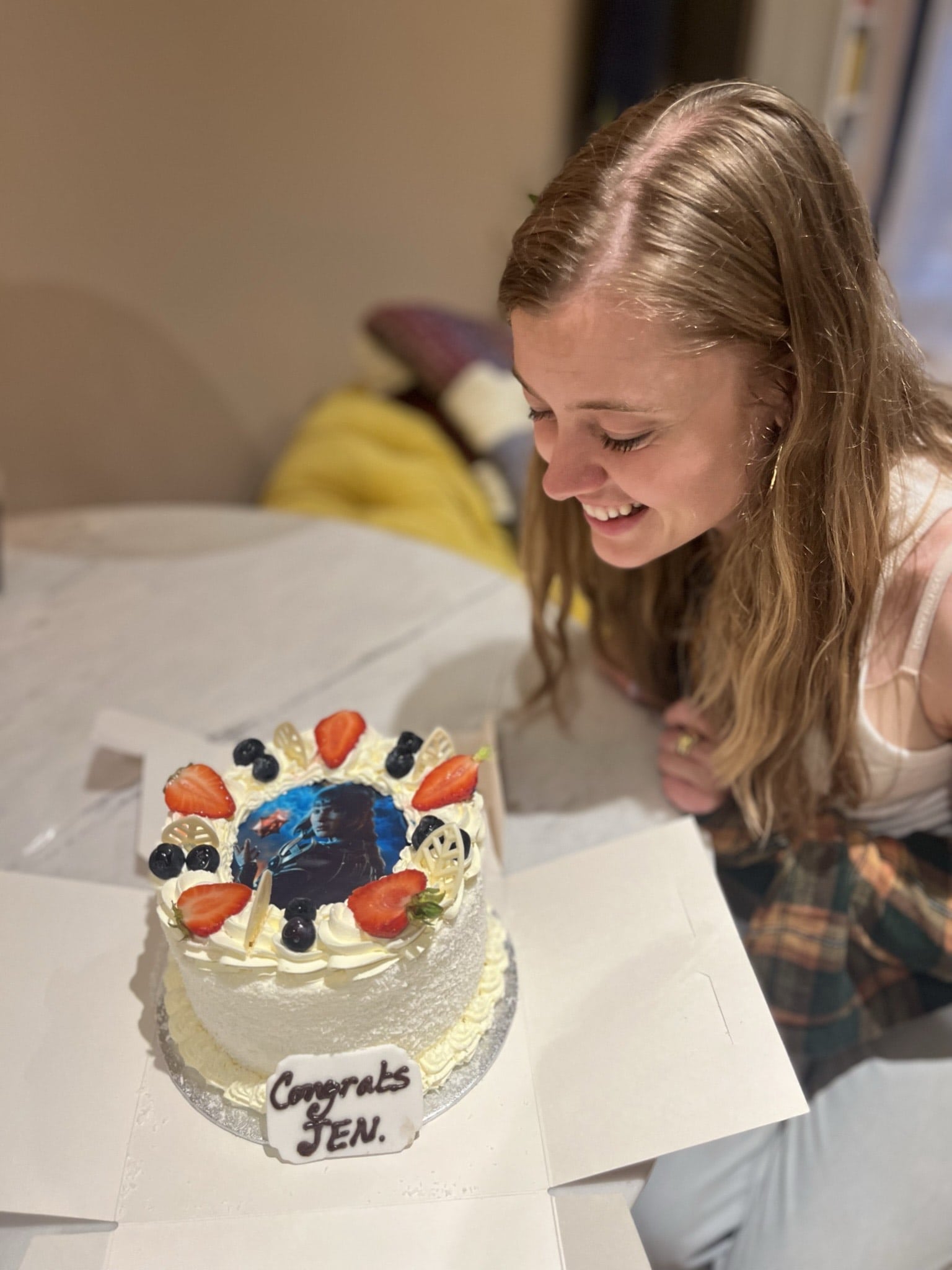 Despite it all coming to an end — with the game officially launched for PC on August 3 and the PS5 version coming in September — both Wilde and English felt that they had brought a little of themselves and their circumstances into their performances of Lae'zel and Shadowheart. For example, Wilde admitted to feeling "maternal" towards Lae'zel and her quest to prove herself in the eyes of her people.
"I do really relate to her quest. Yeah, she's got that fierce facade, but underneath there's this sort of little girl, I suppose, that just wants to be accepted and wants to be loved by everyone."
As for English, being a queer woman herself, the queer inclusivity of the world of Faerun and in Baldur's Gate 3 as a whole was something she felt very strongly about.
"The fact that [Larian] re-recorded all instances of pronouns for the player, to include gender-neutral pronouns, non-binary pronouns… I'm so proud to be part of that." English says. "It's hard because I don't want to spoil any more of the game. But I'll just say that I'm very happy it. And the fact that anyone can be anyone. I really wish I had this growing up. I wish I had this game that I could be whoever I wanted and create a character that I wasn't ready to be in real life, which I certainly wasn't as a teenager."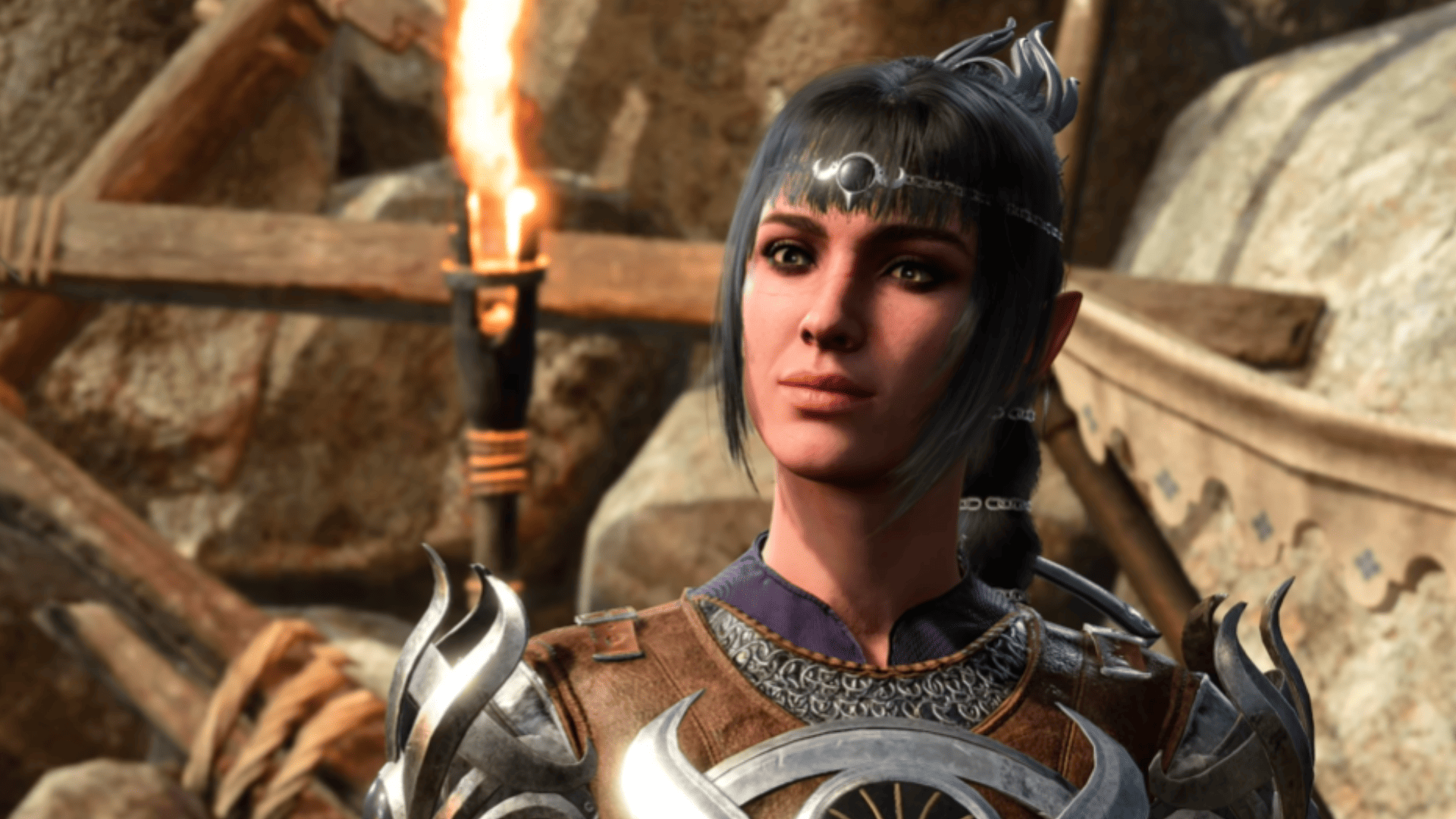 English also wished that there was even more queer inclusivity within the games industry, expressing an interest in being part of more projects that "amplify queer stories."
What came across quickly in our discussion with Wilde and English is just how much they adore one another's characters — a far cry from the rocky relationship Lae'zel and Shadowheart have in-game. Previously in the game's early access, players were able to get some sort of idea of what to expect from each character they came across. English commented that Shadowheart was a little meaner before, and Wilde compares Lae'zel to "marmite" — you either love or hate her. What is undeniable though, is that their characters and their relationship with one another remains one of the most interesting aspects of Baldur's Gate 3.
"They're two women that are, obviously, very different from each other," Wilde tells us. "They're not just like, "okay, well, let's just be nice to each other, and we'll get along." They're actually like "I'm this person, and this is what I stand for."" Wilde points out that there's nothing wrong with people in real life getting on and choosing to move past stuff because that is, indeed, how society works. But for Lae'zel and Shadowheart, they refuse to back down from one another because their beliefs are just that strong. Can that be changed with a little help from the player character? That remains to be seen.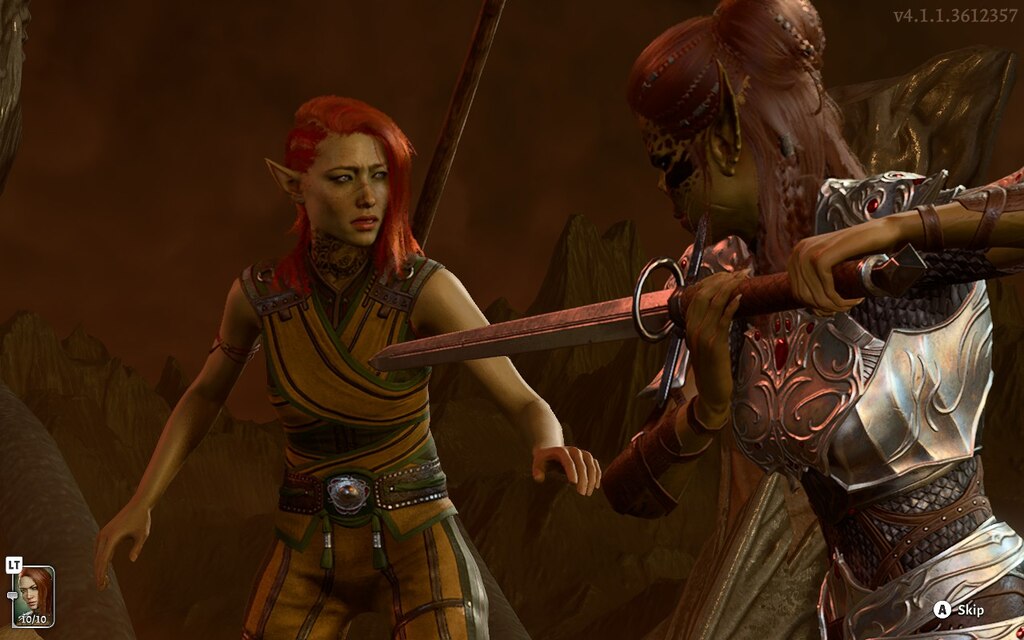 What does come across about Lae'zel and Shadowheart is that, as English puts it, they are "certainly not sexy lamps" — a reference to the Sexy Lamp Test used to critically examine the portrayal of women, mostly in film. As it goes, if a sexy lamp can replace the female character and the plot does not change, then the project fails the text. As far as Wilde and English are concerned, neither of their characters falls into that misogynistic framing and is not there to serve anyone else's story but their own because, as far as they're concerned, they're the main character in this journey and you're the one whose along for the ride.
Baldur's Gate 3 is now available to play on PC. It has everything a queer gamer needs: hot people, queer-inclusive language, and representation, as well as an exciting fantasy adventure that'll have you going back for more. And, speaking of queer representation in Baldur's Gate 3, we ended our interview with one last cheeky question: can Lae'zel or Shadowheart be considered queer icons?
English's response is as legendary as we expected: "I fucking hope so!"