7 amazing video games that are best to take on vacation
The best thing about a vacation is that it can mean a different thing for everyone. For some, they're all about exploration and trying out new things, and for others, vacation is the time when you can sit back, relax, and finally have some uninterrupted time to play video games.
If the latter sounds like you, you're in the right place. We've picked 7 awesome video games for you to play during your vacation or holidays. From visual novels to 90+ hour RPGs, there's something for everyone to enjoy.
7 video games you should take with you on vacation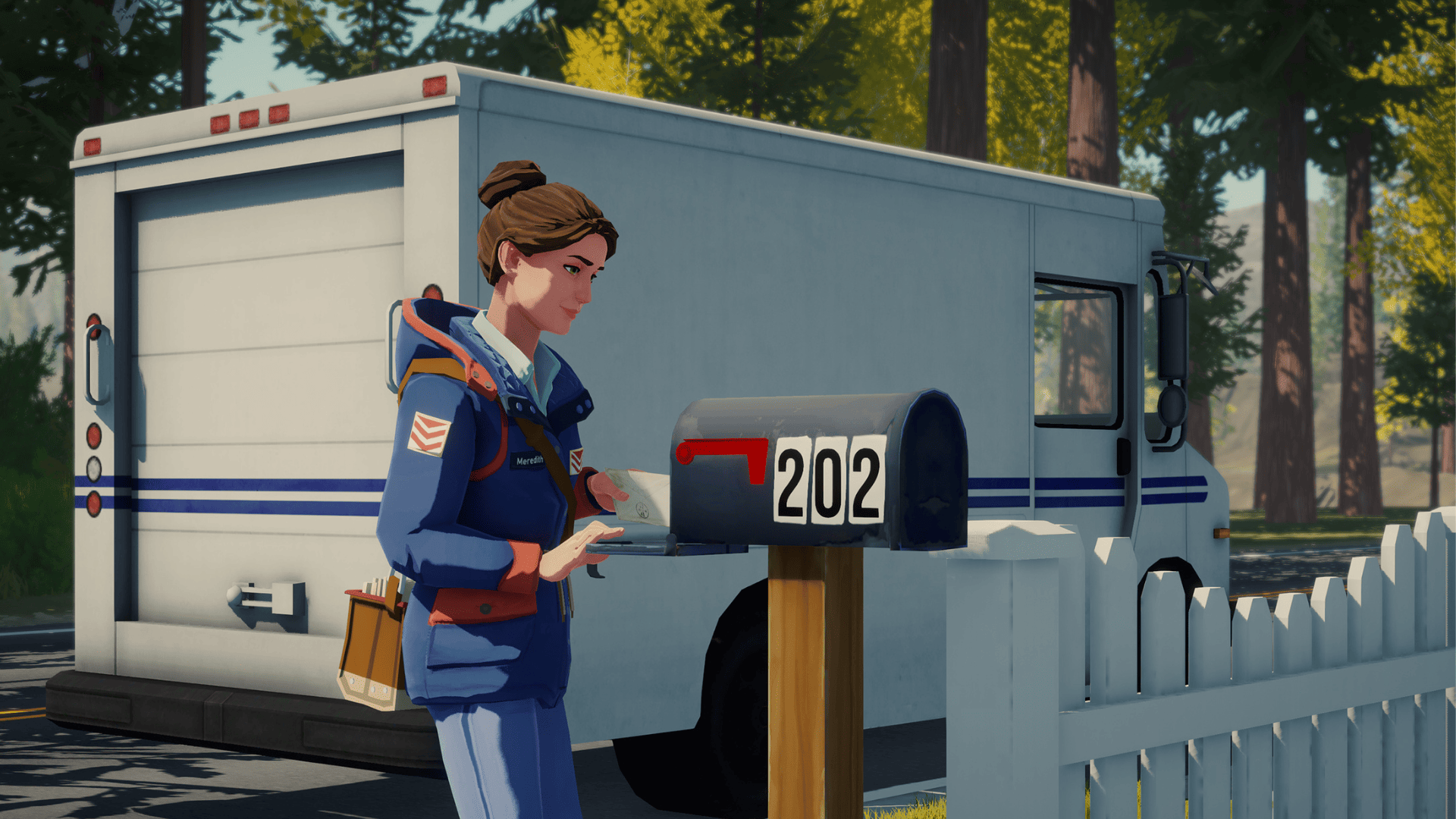 Lake
If you're feeling whimsical and just want to get lost in the lush, green surroundings of Providence Oaks, a small fictional town in Oregon, you'll want to play Lake.
Players take on the role of Meredith Weiss, a middle-aged workaholic who returns to her hometown to take on her father's job as a postal worker while her parents are on holiday. It's been more than a few years since she's been back, but now that she's returned, she has the opportunity to rekindle old relationships, make new ones, and even fall in love if that's more your speed.
What's great about Lake though is that it isn't a game where you need to rush from one place to the other. You can take your time and soak those vibes in by turning on the radio and listening to some tunes, as well as just general exploration through the woods, town, and Providence Oak's iconic locations, such as the cafe and restaurant, as well as Angie's Flick Shack (not a euphemism).
And if you end up liking Lake, then you're in luck — a prequel DLC is coming out this holiday season.
Lake is available to play on PC, PS5, PS4, Xbox Series X and Series S, and Xbox One.
---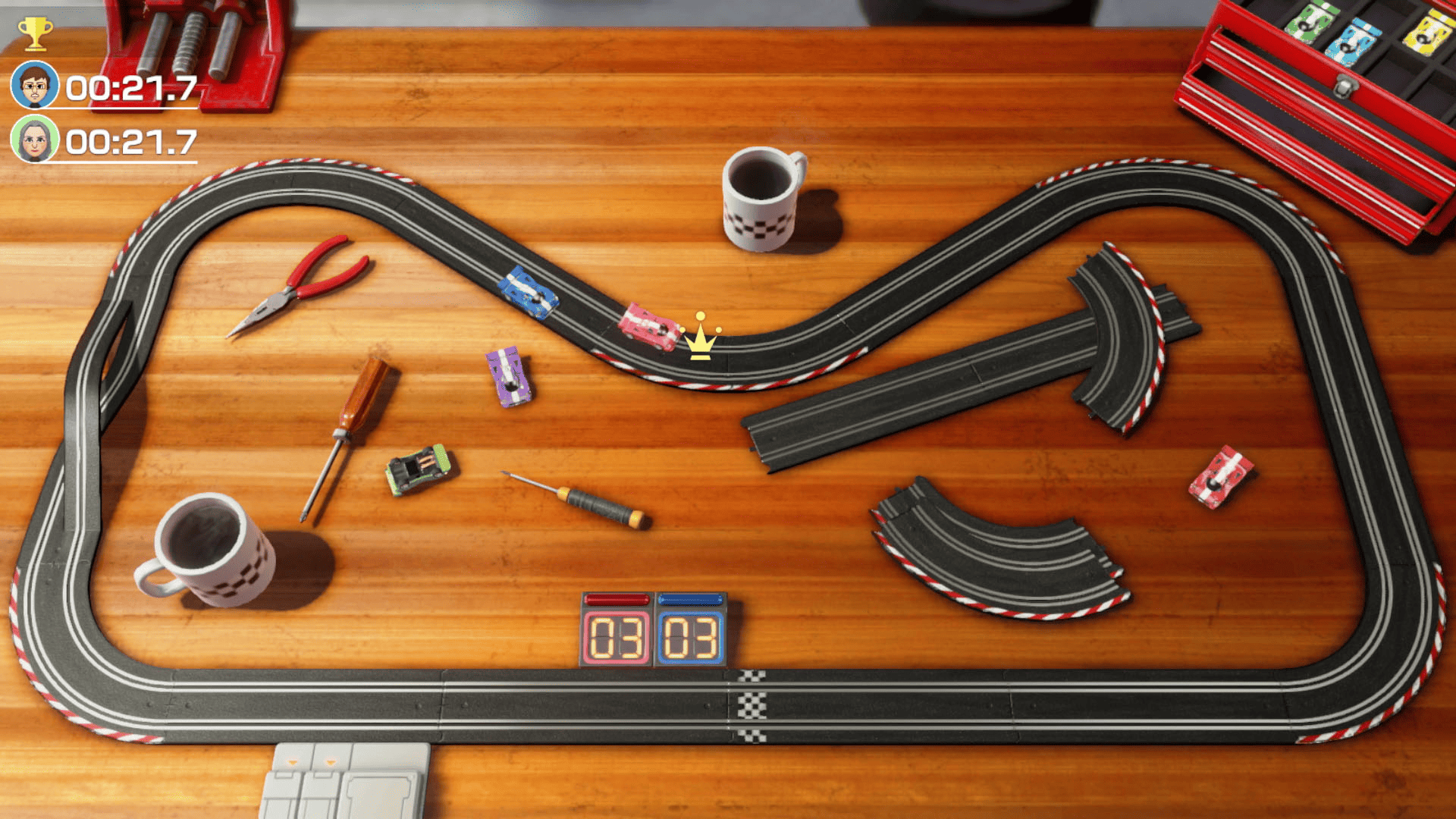 51 Worldwide Games
Sometimes the best way to bring your family and friends together after a whole day of exploring is a nice and simple board game. Enter: 51 Worldwide Games for the Nintendo Switch.
With 51 board games to choose from, there's something for everyone to get stuck into and play together. There's age old classics like Dominoes, Chess and BlackJack, as well as some more modern games like Bowling, Shooting Gallery and even Fishing!
A personal favourite of ours is Battle Tanks, where players are pitted up against one another in a small arena as different tanks that need to shoot at one another. The person with the highest number of kills wins. It's short, it's simple and it scratches that itch for when you want to play games, but also do something with the family too.
51 Worldwide Games is available to play on Nintendo Switch.
---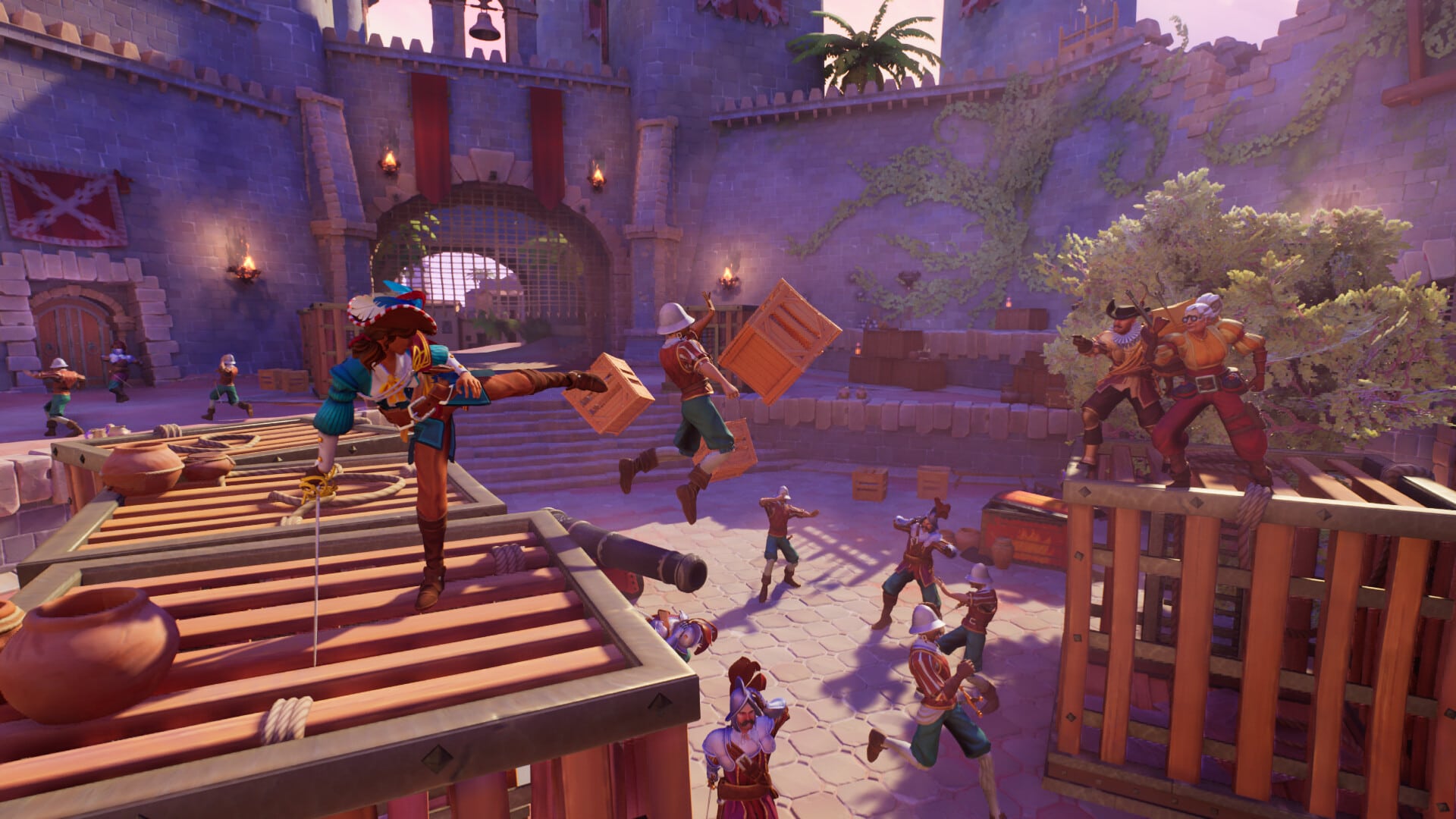 En Garde!
If you've ever wanted to swordfight your way through the streets of 17th century Spain, all while looking hot as hell and making heart eyes at a pirate lady, En Garde! is the game for you.
Set in a not-so-historically-accurate-but-still-very-appealing version of Spain, players take on the role of Adalia de Volador as she fights to stop the Count-Duke's tyrannical oppression over the smallfolk. If she sounds a little bit like a queer Zorro, then that's the point! She's queer, she's here and she's going to make enemies fall in the sea by swiping at their ankles. Ladies and gentlemen, she's the moment.
Outside of the razor sharp and technically innovative swordfighting combat, En Garde! is the perfect vacation game for its vibrant and colourful world. The architecture of buildings that you fight your way through is immaculate, and players will find it hard not to be pulled into the artisinal, Dreamworks-esque art and design that makes up En Garde!
En Garde! is available to play on PC.
---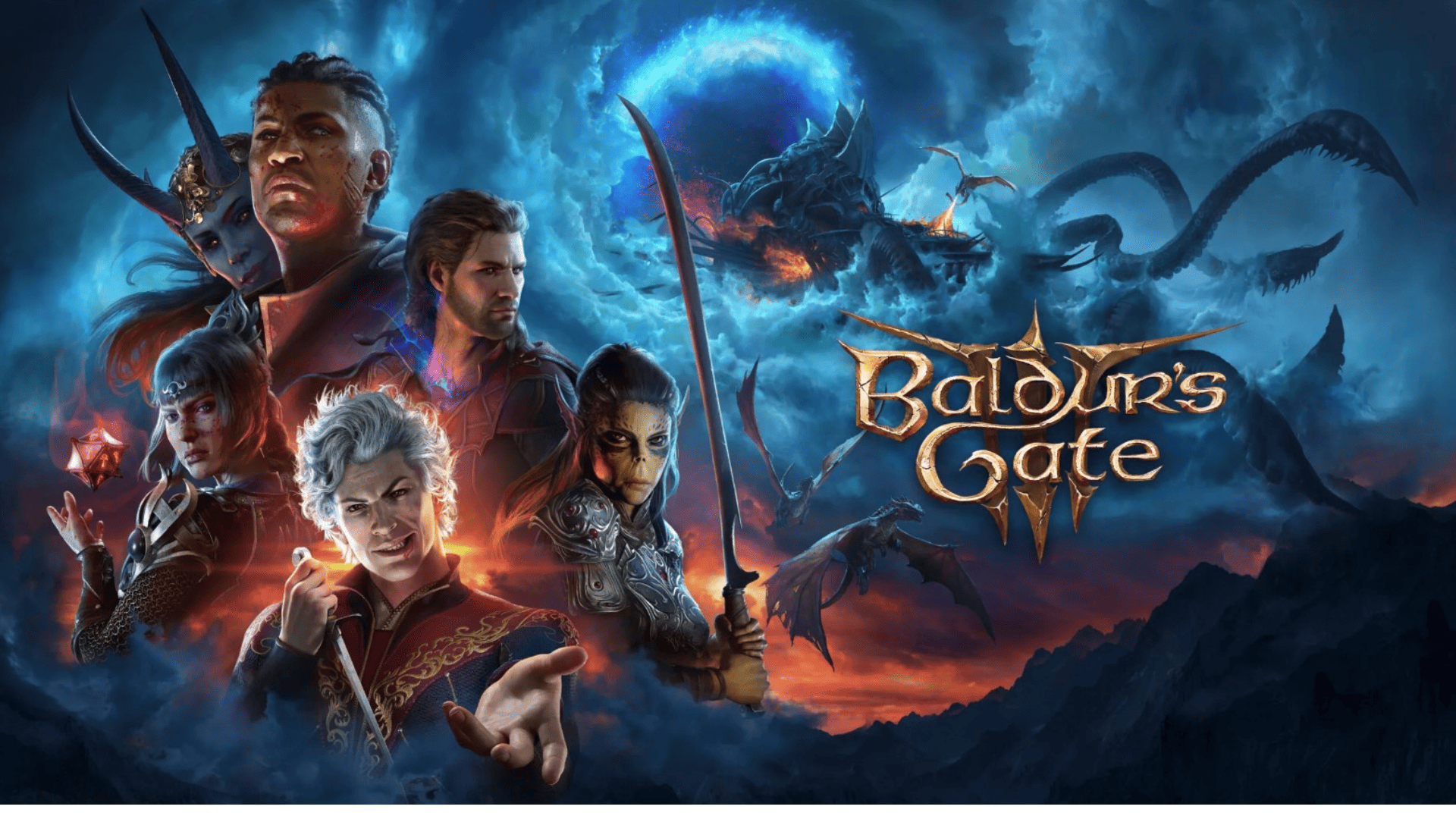 Baldur's Gate 3
Now, we know what you're thinking: how in the hell is this 90+ hour game suitable for a vacation? To that we say: it's the perfect game for people who want to do nothing but settle in for 2 weeks and do nothing but play one of the best RPG games of all time. Yes, there are people who take vacations for this very thing, we exist.
In Larian Studio's biggest-hit yet, players take on the role of a customizable hero (or an origin character, depending on what you're interested in) and venture forth in the Dungeon's and Dragon's setting of the Forgotten Realms. Your task? To find a cure for the mindflayer tadpole that has been so expertly inserted into their eye socket. Oh and, maybe save the world from a bunch of crazy cultists? Or be the one to doom it into obscurity in the first place.
Again, this isn't a game you take with you on vacation unless you're planning some serious downtime – so perhaps not the best thing for a rowdy holiday in Majorca with friends. Or maybe it is, and your attempts at sleeping with your entire party will only get funnier the more all-inclusive drinks you can put down your throat. Either way, you're having a good time!
Baldur's Gate 3 is available on PC and, later on September 6, PS5.
---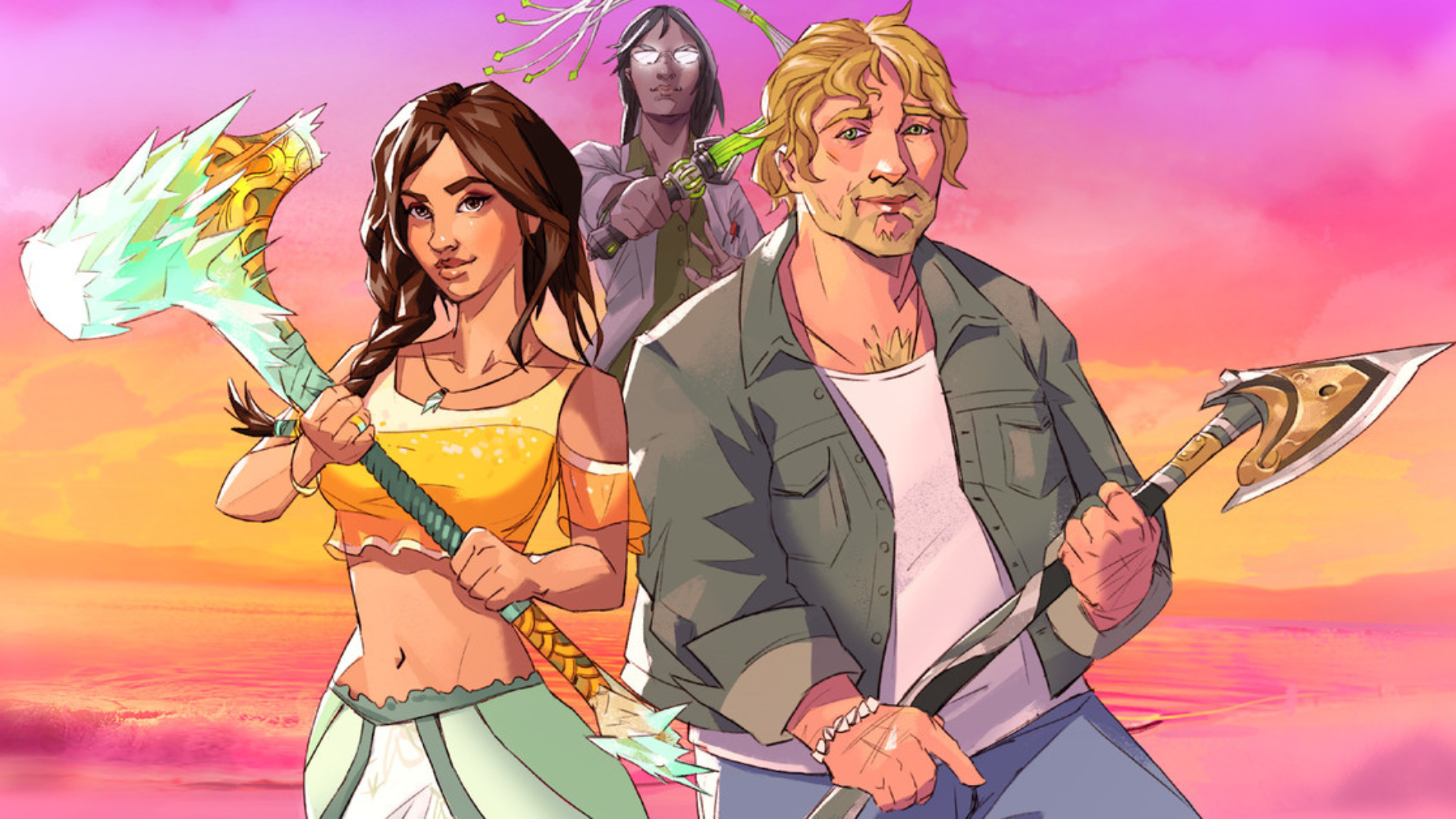 Boyfriend Dungeon
What's better than finding a partner while on vacation? Finding a new partner who just so happens to be able to turn into a sword!
In Boyfriend Dungeon, players play a 20-something awkward adult who hasn't had much experience in the world of dating. Looking to fix that, your mother sends you off to live with your cousin Jesse for a while at Verona Beach. Verona Beach is exactly what it sounds like, a sandy, blue-sky town full of enigmatic people, cool activities, and as you may have guessed, dungeons for you to explore. What's better than a vacation that has beaches and dungeons? Not much!
Shortly after you've arrived at Verona Beach, players discover they are a wielder — someone who can wield weapons and use them to clear out dungeons for gold and experience. It's because of this ability of yours that you're able to meet several different swords, knives, axes, etc, and get to know them. It's a pretty weird premise overall, but if you're after sunlit vibes with a dash of existential dread to make your vacation pop, Boyfriend Dungeon is the game for you.
Boyfriend Dungeon is available on PC, Nintendo Switch, Xbox One, Xbox Series X and S, PS4, and PS5.
---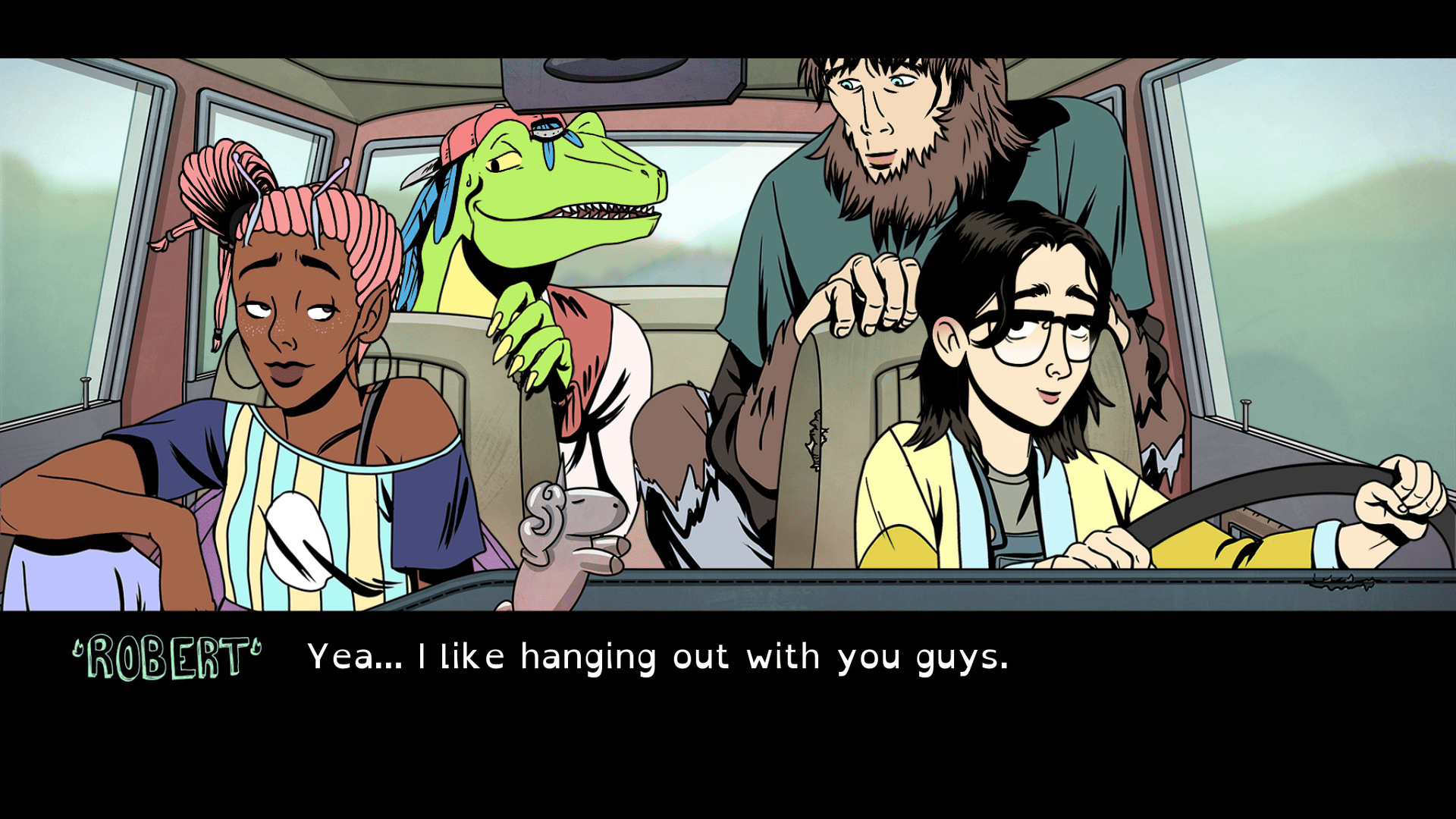 Raptor Boyfriend
If you're looking for a visual novel that's a little bit different, a little bit on the quirky side, but one that's truly memorable and fun… Raptor Boyfriend is that game.
Instead of heading to a sunny location for a holiday, our protagonist Stella instead goes back to her hometown of Ladle to finish her last year of high school before college. This may seem like an odd choice for a game to play on vacation, but the town of Ladle is as interesting as exploring Shakespeare's home. Why? Because it's full of cryptids, and your best friends (and potential love interests) just so happen to be one, too!
A coming-of-age visual novel, Stella's journey throughout her last high school year will offer some downright emotional moments, but also hilarity and camp that will make your vacation all the better for it.
Raptor Boyfriend is available on PC.
---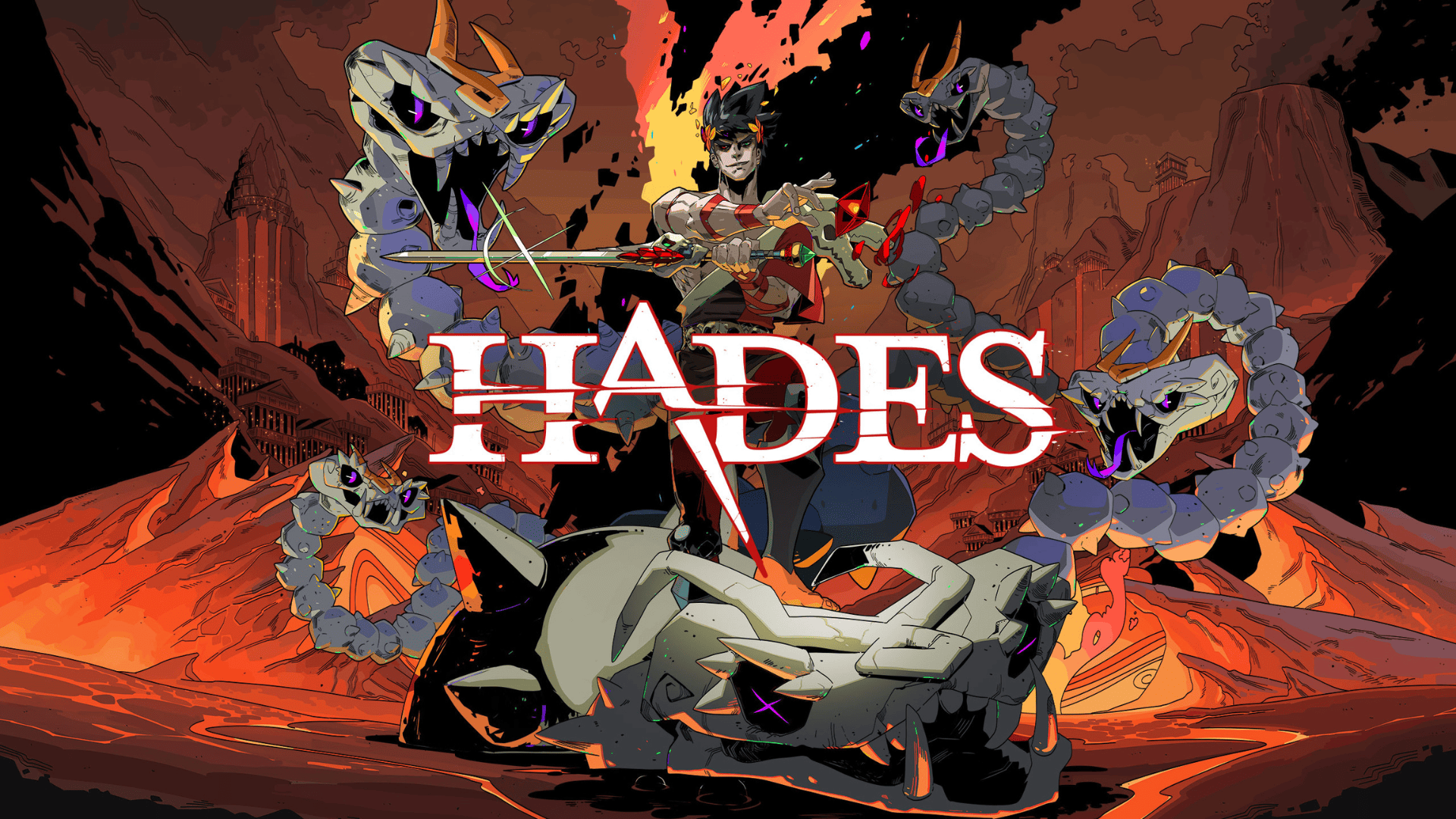 Hades
Nothing quite says 'video games you need to play on vacation' like Hades — a game where you must fight through the many layers of the Underworld in order to reach the surface. Personally, we think it's a metaphor for the grueling amount of work you have to do before you can actually go on holiday, but maybe that's just us.
Playing as Zagreus, players must ascend to reach the surface. However, not all of Zagreus' family and friends are happy with his goal, and make it their mission to stop him. As a roguelike, each attempt will make Zagreus — and the player — develop over time, growing stronger through different abilities and power-ups, as well as unlocking more of the game's overarching story.
A run-through can take up to 10-20 minutes, depending on how far you've previously progressed and what you've learned, making it one of the best games to pick up and play whenever you want without it taking over your entire day. Unless you want to, and let's be honest, who wouldn't want to spend all day with Zagreus and co?
Hades is available to play on PC, Nintendo Switch, PS4, PS5, Xbox One, Xbox Series X, and Series S.