Streamer Spotlight: HedonisticSatyr
HedonisticSatyr has always been a sex-positive person, with an eye on the horizon for a streaming platform that would allow him to embrace not just sex, but nudity and freedom of expression. At first, he thought he found it in Plexstorm before finding his true home at the ever-popular Joystick.TV. Ever since joining the platform, he has watched Joystick.TV grow into something special.
We sat down to speak to HedonisticSatyr to find out more about his streaming journey, what his plans for the future are, and what sort of games he loves to play the most when streaming.
When and why did you start your streaming journey, and what initially inspired you to join the streaming community?
I was listening to a gaming podcast and one of the hosts made a passing comment about the now-defunct platform, Plexstorm. They said they saw people streaming games while naked, and this piqued my interest. I am a very sex-positive person and hate how sex, and nudity in general, is demonized and frowned upon. I wanted to be a part of a gaming platform that supported sex positivity, so I signed up and started streaming. Unfortunately, a month later, the platform went under.
A few months later, I went searching for similar platforms to Plexstorm, and I stumbled upon Joystick. I created an account and started streaming on Joystick in April of 2022.
Why did you choose Joystick as a streaming platform?
Joystick normalizes the human body. There are all kinds of shapes, sizes, genders, and sexualities on the site. You can stream nude, you can stream in underwear, or you can stream in normal clothes. You can be yourself without consequence. The ability to stream games on the platform is just an added bonus.
What do you enjoy the most about streaming on Joystick?
The community. The viewers and streamers have been the most accepting group of people I have come to meet on the internet and in real life. We all support and help each other. The other thing I enjoy the most about Joystick is the developers. They are transparent and listen to the community. They have worked tirelessly to make sure the site is always up and to make sure the needs of the streamers are met.
What games do you prefer to stream?
I'm more of a chill streamer. I tend to play story-heavy games like Neo Cab and Brok The InvestiGator. I also play games that are slower-paced. For example, I'm currently playing through Subnautica and am having a blast.
I am really good at rhythm games, so I've been playing a lot of those styles of games like DJMax, Melatonin, and Hi-Fi Rush.
I've been getting into streaming VR games as well. I've recently set up a huge green screen in my streaming room to do augmented VR with Beat Saber and other games.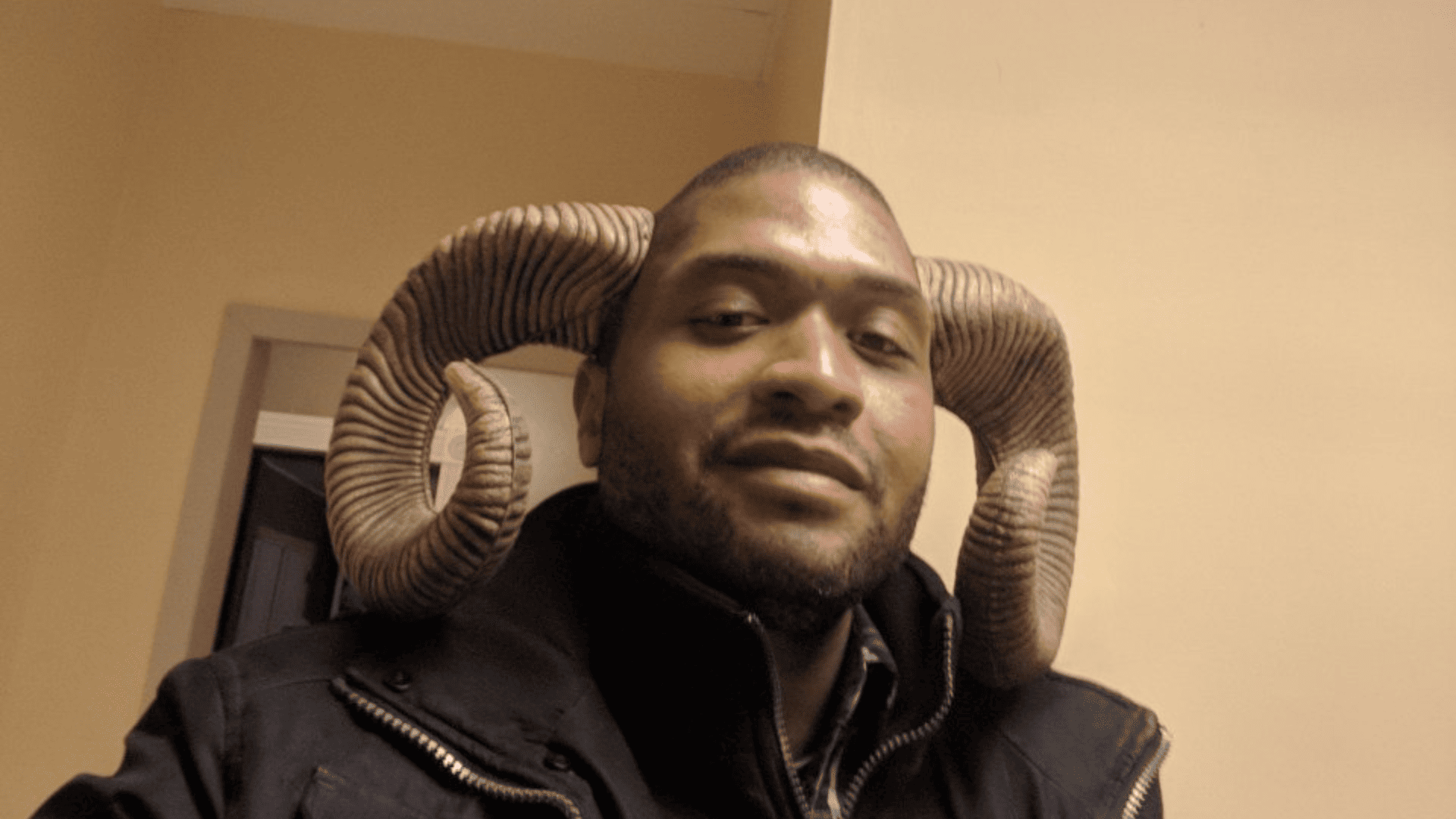 What can people expect from your stream?
People can expect a variety of games to play, and a lot of co-streams as well. Every Sunday, fellow streamers ZenDen and GrungePanzer play various co-op games. We are currently making our way through Valheim and destroying rats in Warhammer: Vermintide 2.
One of my favorite things to stream is non-gaming content. ZenDen and GrungePanzer and I do cooking streams. Every four months we all meet up and stream us cooking various dishes for one another while conversing with people in chat.
I recently did a charity stream in May for Mental Health Awareness Month. ZenDen, GrungePanzer, and I streamed for over 12 hours and raised $860 for the Association for Suicide Prevention. I was blown away by the support from all the streamers and viewers. I did not expect to raise that amount of money during the stream. The plan is to do a charity stream every May for Mental Health Awareness Month and continue to raise money for a great cause.
What makes a good game to stream?
A game that allows your own personality to shine is a good game to stream. I'm a talker and enjoy speaking to my chat during gameplay, so slower-paced games allow me to do that. Another good game to stream would be one that shows your skill. I mentioned earlier that I am really good at rhythm games, so showing off my talents is always a good thing for the audience.
What do you do outside of streaming?
I'm a wrestling nerd — WWE and AEW kind of wrestling. There is an awesome independent wrestling promotion in town, and we try to go to all of their shows. I'm also slowly working on creating my own video game. It's an idea I've had for years that I am finally bringing to life. I went to college for a short bit for music composition, and I plan on writing the music for the game as well.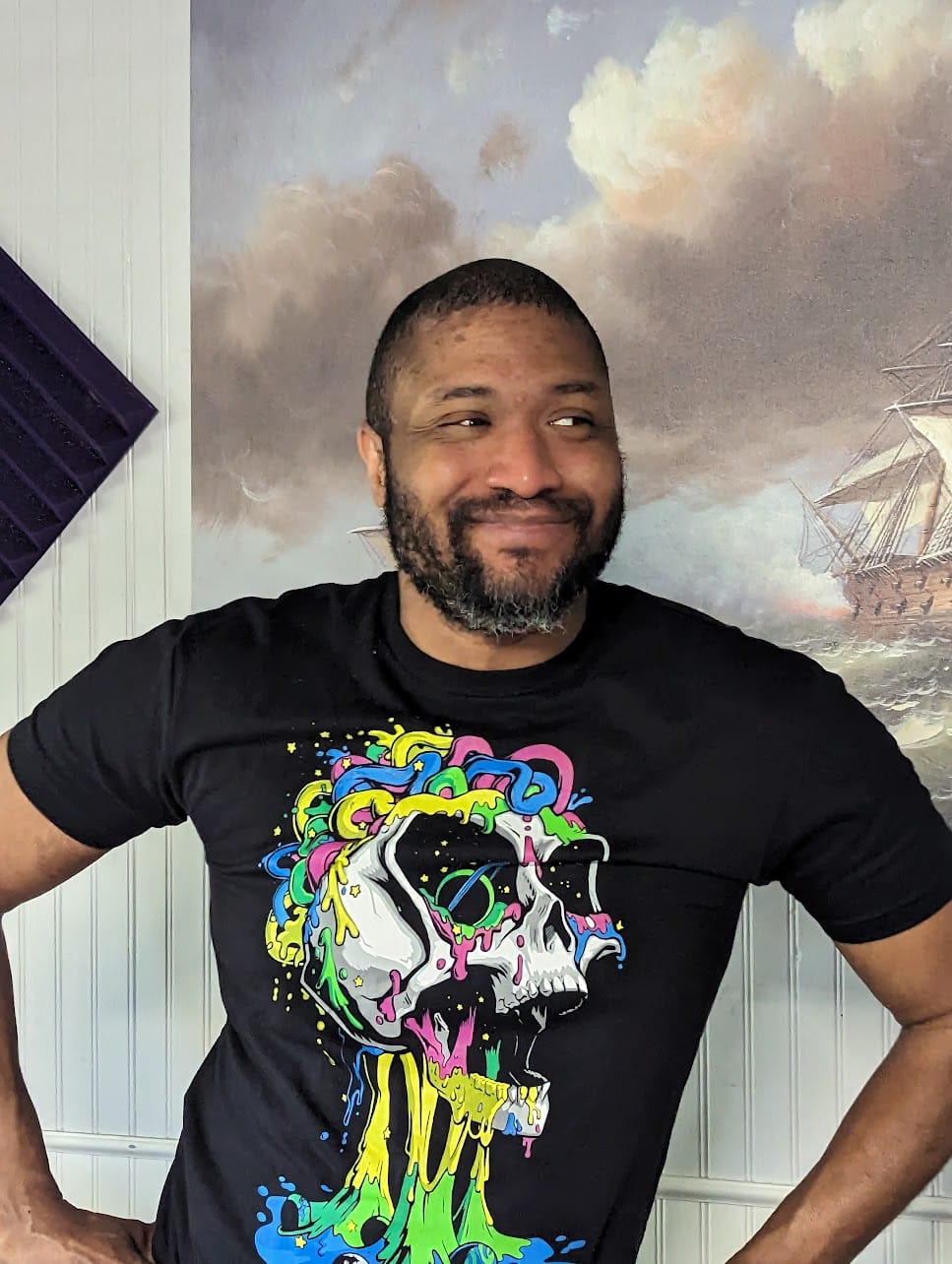 How do you find being an out LGBTQ streamer?
I haven't had any problems with being out as an LGBTQ+ streamer. I've been out since I was 18 and have never tried to hide it. Everyone on Joystick is supportive of all sexualities, so being gay has not been an issue for me.
What are you looking forward to most this year?
The growth of Joystick. I got in on the bottom floor and have watched this platform grow and evolve into what it is today. More streamers are coming to the platform, and more viewers are coming to watch them. Joystick is a unique platform in the sea of game streaming, and I can see great things on the horizon for it.
Any other additional comments?
I want to thank both of my partners Jay and ZenDen for being there for me through my streaming career on Joystick. I couldn't have done this without their love and support. Love you both.
---
To find out more about HedonisticSatyr and his channel, head on over to his profile via Joystick.TV.