The best video games to play during a long flight
When you're bound for a long flight, it's harder than it looks to plan what sort of entertainment you should be taking on board: video games maybe, or a good book, or maybe nothing at all because you're so certain that you're going to get some sleep instead.
For us, the answer to what to take is rather simple: the best video games on a handheld device that you can store on your person. This is all highly dependent on what platform you prefer to play on, such as a Steam Deck, a Nintendo Switch, a gaming PC/laptop, or even a mobile phone. Even if you don't have one device, but have another, then don't fret: this list has something for everyone.
And, in case you've missed the fact we're called Gayming Magazine, a lot of the video games included in this long flight list will have LGBTQ+ characters and/or themes. After all, who doesn't want something a little gay to play for their travels?
The best video games for a long flight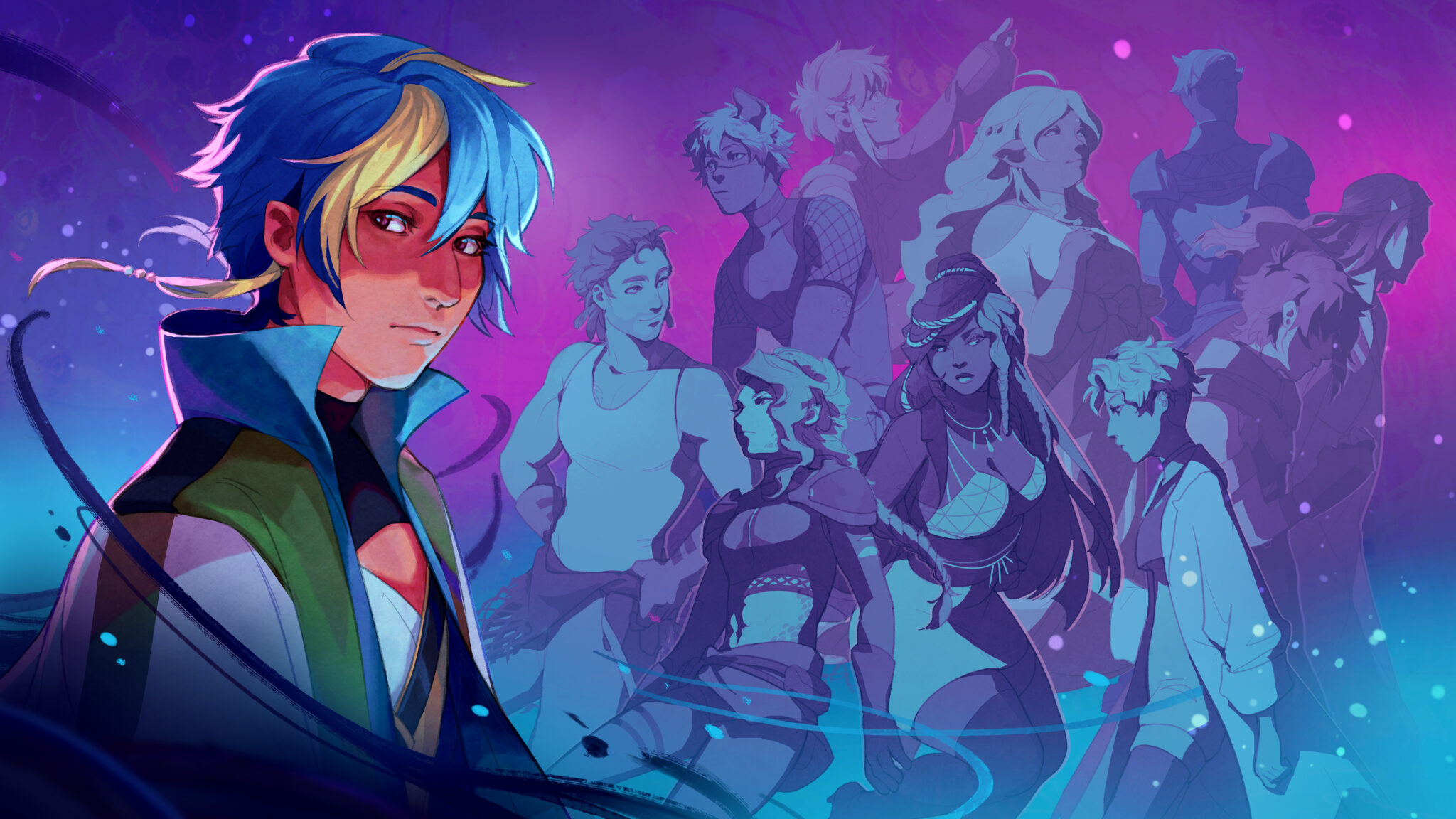 I Was A Teenage Exocolonist
This sci-fi RPG may not look like the video game to play when you're jetting off for a new adventure, but considering this game focuses on you all crash-landing on a new planet, we'd like to argue and say that it's the best game to play on a long flight, actually.
I Was A Teenage Exocolonist follows the player protagonist (who is customizable right down to their pronouns and appearance) as they learn to adapt to their new life on the planet Vertumna. Due to a certain mechanic (which we can't talk about, spoilers and all), a variety of different romance options and customization abilities, and the vast amount of career paths that the game has available, each 4 to 5-hour playthrough will feel wildly different from the last.
And if you're still not convinced: there are gays in space. What more could you want?
I Was A Teenage Exocolonist is available to play on Nintendo Switch, PS4, PS5, Linux, and PC (Steam Deck verified).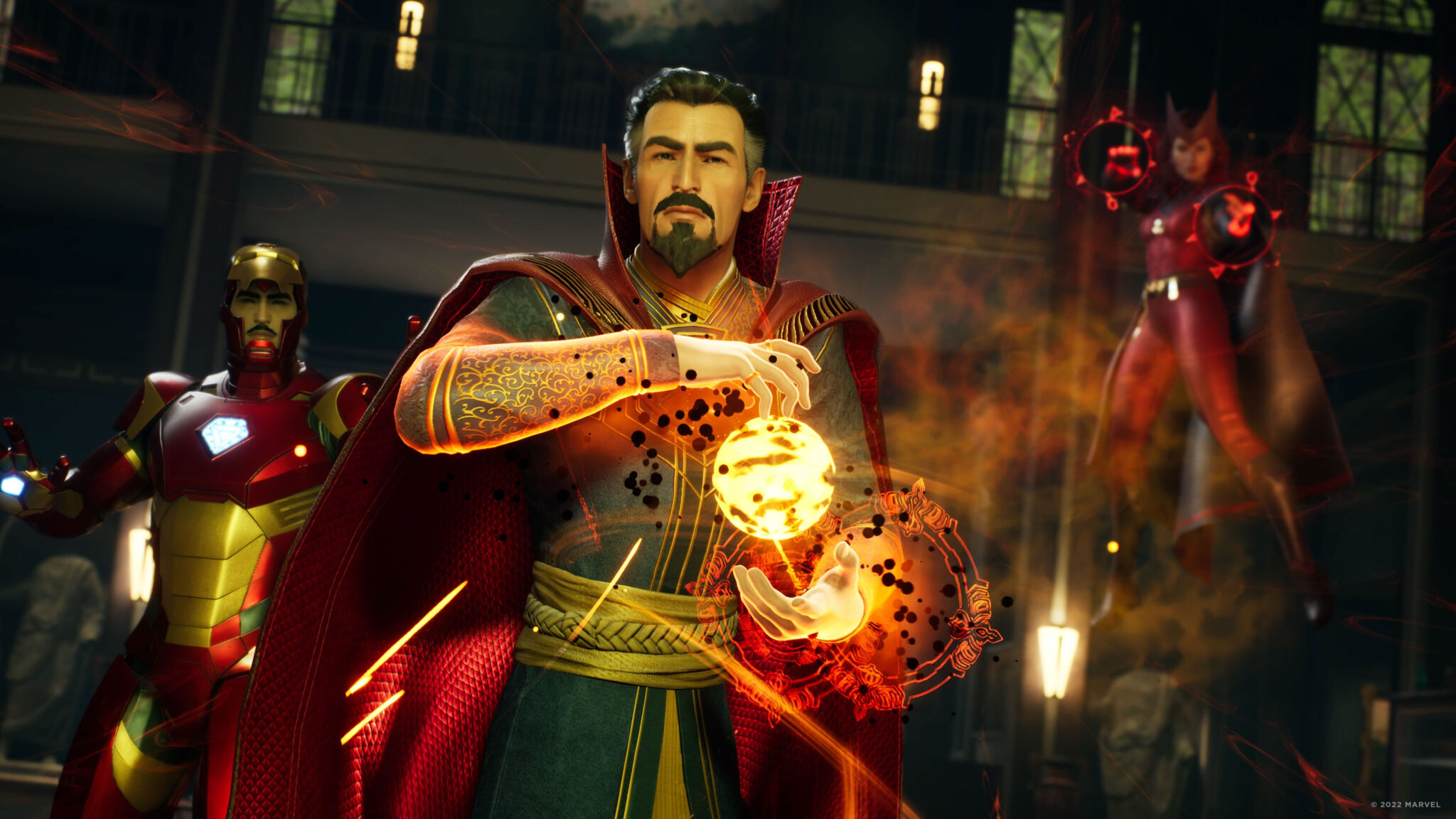 Marvel's Midnight Suns
If you're looking for the strategy of XCOM 2 but in a more familiar universe, then look no further than Marvel's Midnight Suns. Not only will you get to play one of the best video games of 2022 during your long flight, but you'll come away with a brand new appreciation for the Marvel universe in general — even if you've never been a fan of it before.
Like our previous entry, Marvel's Midnight Suns comes with a character creator that lets you choose what your superhero character 'Hunter' will look like. As Hunter, players will team up with the biggest names in the superhero business, such as Captain Marvel, Iron Man, Captain America, and Spider-Man in order to defeat the evil Lillith. They'll also hang out with some beloved, but perhaps not as well-known heroes, like Magik, Blade, and Ghost Rider.
What we love about this game is the emphasis on character development and interaction between not just Hunter, but other characters too. If your idea of fun is just listening to two characters speak to one another (particularly if one character includes the ever-popular Deadpool), then you're in luck. This is the game for you.
Marvel's Midnight Suns is available to play on PS4, PS5, Xbox One, Xbox Series X/S, and PC (Steam Deck verified).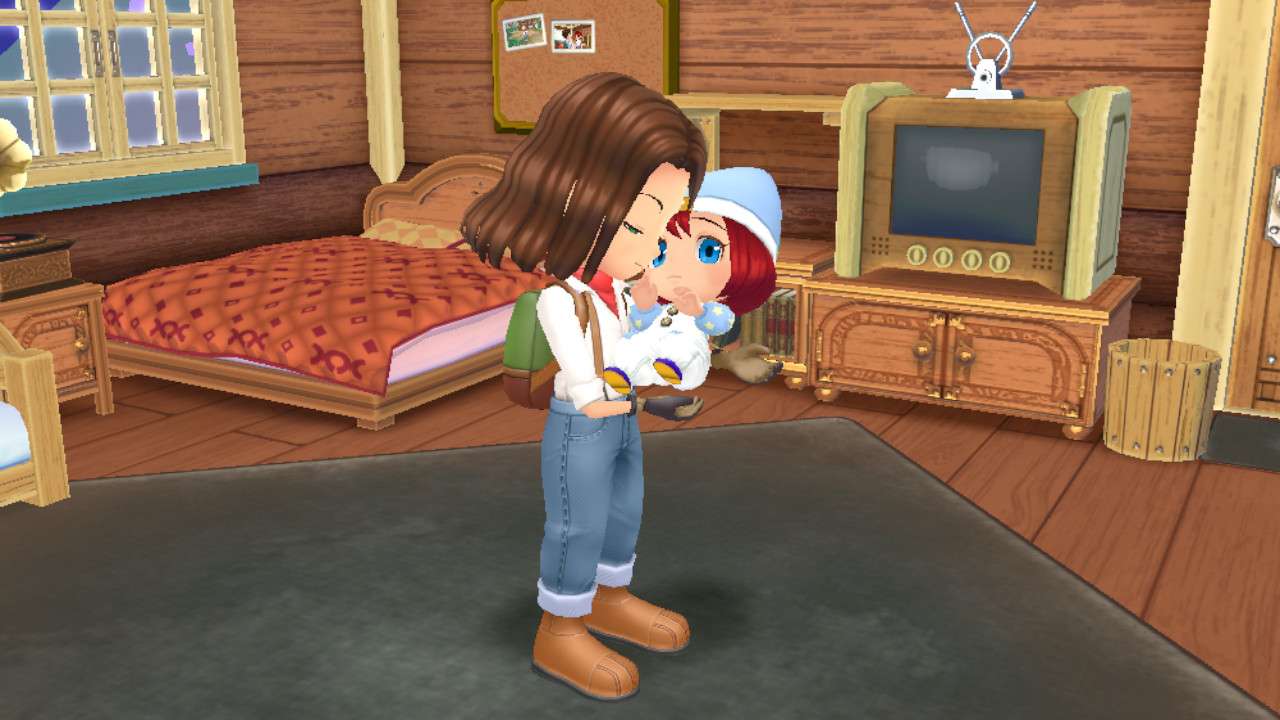 Story of Seasons: A Wonderful Life
Story of Seasons: A Wonderful Life only just released, but it's quickly shot up to being one of the best farming game simulators we've ever played.
In A Wonderful Life, you start anew in a tranquil village deep within the Forgotten Valley. Your reason for being there is never explained, but that doesn't matter because after meeting up with your father's friend Takakura you're thrust into your new life as a farmer. Here you get the opportunity to raise animals, plant crops, and get closer to all of the quirky residents that live in Forgotten Valley.
Considering it can take 40-50 hours to complete as well, you'll have plenty of time to sit down and get to work on your farm, find love, and start a family. And that's all just in the first in-game month!
Story of Seasons: A Wonderful Life is available to play on PC (Steam Deck verified), Xbox Series X/S, PS5, and the Nintendo Switch.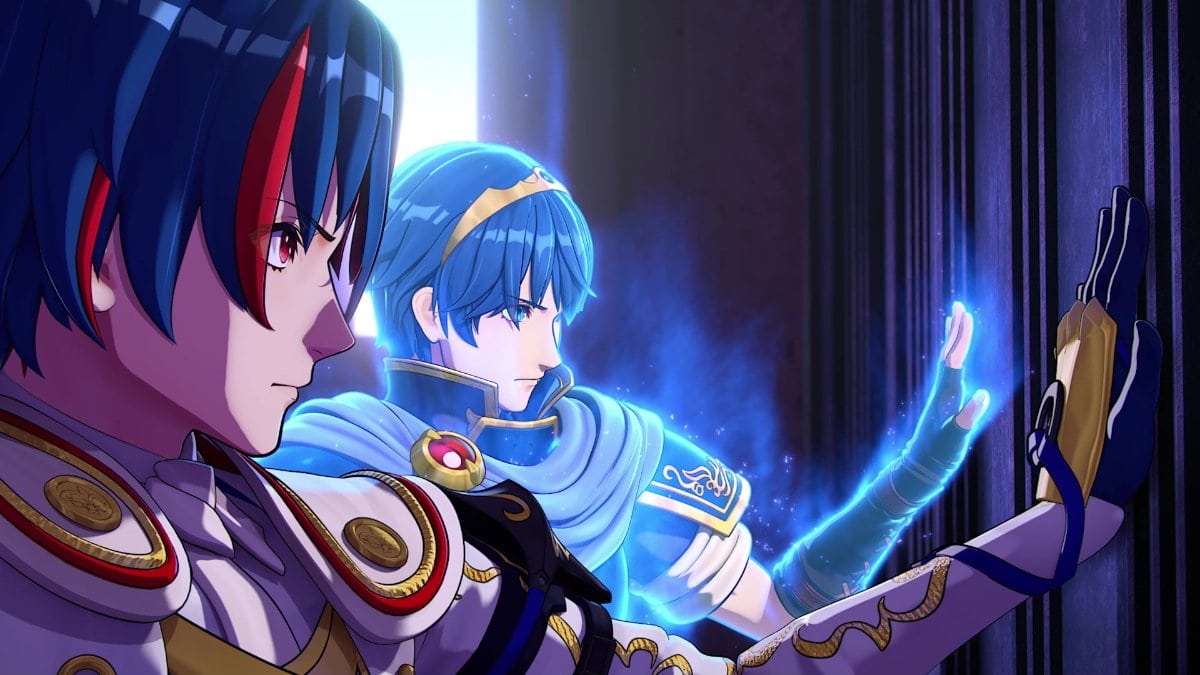 Fire Emblem: Engage
More strategy RPGs in this video games to play on a long flight list? It's more likely than you think.
In this fantastical entry, players take on the role of Alear, a Divine Dragon who has slumbered for 1000 years. However, they awake on the day that Fell Dragon Sombron – a being of great evil – returns and declares war on the world of Elyos. In order to quell this evil threat, Alear must visit the four royal nations and collect the prized Emblem Rings.
Fire Emblem Engage is the latest entry in the Fire Emblem series, having only just been released on Nintendo Switch earlier this year. However, in a short amount of time, it has already gained a thriving community of fans and has established itself as a phenomenal celebration of the franchise in general. It also has a lot of queer-inclusive and quirky characters that'll have you sobbing one minute and laughing the next.
Fire Emblem Engage is available to play on the Nintendo Switch.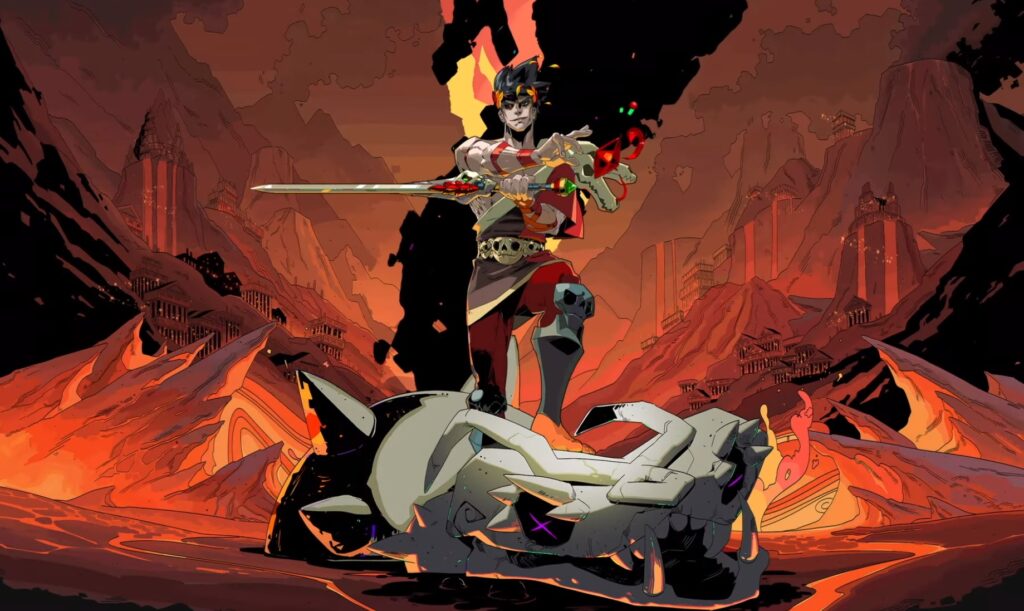 Hades
Also known as the game that sent a thousand bisexuals into a frenzy, if Supergiant Games' roguelike Hades doesn't have you by the throat by the time you land at your destination, then something has gone seriously wrong.
As Zagreus, the son of Hades, players have one goal: escape from the underworld. However, escaping means going toe-to-toe against formidable enemies (and allies) who all have plenty of reasons of their own to send you back down to where you belong. Yet with each run, Zagreus only gets stronger and stronger, and his escape is an easier goal to grasp.
It isn't all just combat, though, there are plenty of different side quests for players to uncover and even romance options if that's more your thing. In fact, building your relationships after each run, either by giving them gifts or completing a task for them, is what makes each run different.
Hades is available to play on PS4, PS5, Xbox Series X/S, Xbox One, Nintendo Switch, and PC (Steam Deck verified).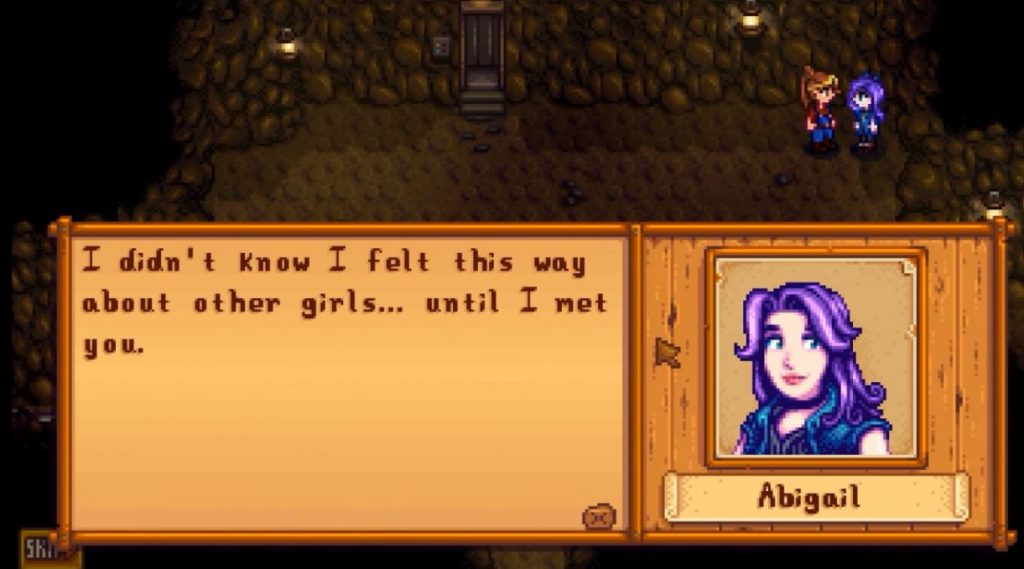 Stardew Valley
If there's ever a game that is the perfect fit for all situations, the one video game you go to when you've got nothing else to do, or you're feeling a little down, then it's got to be ConcernedApe's farming life sim, Stardew Valley.
Stardew Valley has enraptured us all since it was first released back in 2016, and now nearly 8 years later it continues to be one of the best life sim games we've ever played. Not only does it capture the heart and soul of other games in its genre, such as Harvest Moon, but it does so in a way that feels truly brilliant and unique even now.
ConcernedApe's masterpiece is also the most accessible game we've included on this list too, with ConcernedApe actively working on developing the game even now. So much to do, so little time.
Stardew Valley is available to play on PS4, PS5, Xbox One, Xbox Series X/S, PC (Steam Deck verified), Nintendo Switch, iOS, and Android.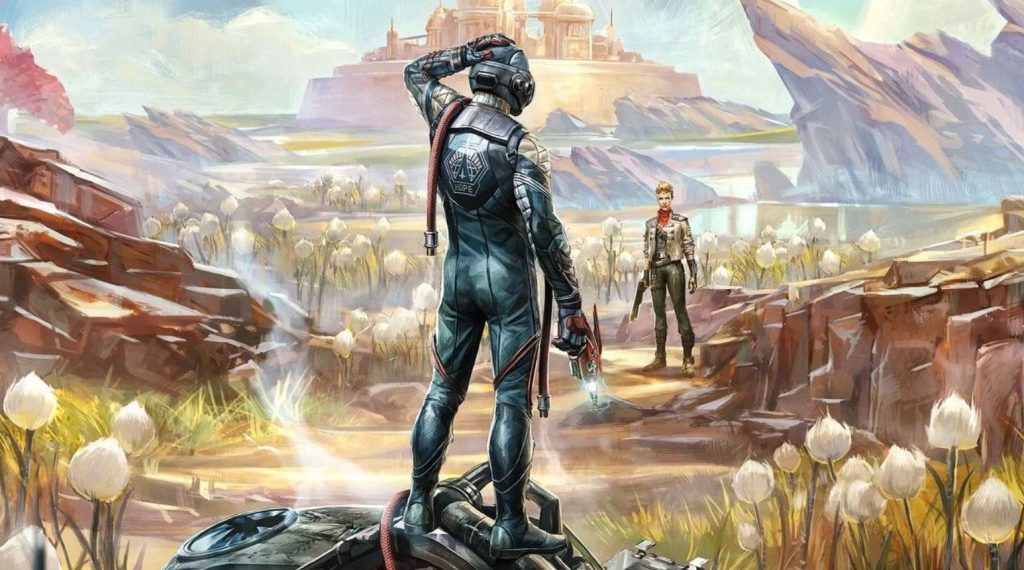 The Outer Worlds
While most aptly described as Fallout: New Vegas in Space, don't let that statement fool you. The Outer Worlds has its own identity for being an inclusive, anti-capitalistic RPG whose characters will draw you in from the get-go.
In The Outer Worlds, you play as a colonist who, after being lost in transit while on a colonist ship bound for the furthest edge of the galaxy, awakes decades later to find yourself in the midst of a deep conspiracy threatening to destroy the Halcyon colony. You'll get to decide whether you'd like to zap your foes or charm them, or something in between.
The Outer Worlds is available to play on PS4, PS5, Xbox Series X/S, Xbox One, Nintendo Switch, and PC (Steam Deck verified)