Horizon Forbidden West finally gives Aloy her Big Gay Kiss
Aloy, the talkative protagonist of the Horizon franchise, has set gaymers hearts ablaze thanks to her big gay kiss in Horizon Forbidden West's DLC, Burning Shores.
It should be noted that this article will contain spoilers.
Taking place after the main game, Burning Shores is set in a ruined Los Angeles. Aloy ventures there – or to be more precise, is shot out of the shy thanks to some intimidating towers – to discover more about the progenitor race that left Earth before it all went to hell.
It's during this adventure that Aloy meets up with Seyka. Seyka is a Quen who befriends Aloy and together they bond throughout the Burning Shores DLC. Even with our queer glasses on at all times, it's obvious that there is an attraction between the two of them in and outside of cutscenes, and so it's no real surprise that the player can decide to take their relationship to the next level. That's right, Aloy does get her Big Gay Kiss Moment. Finally.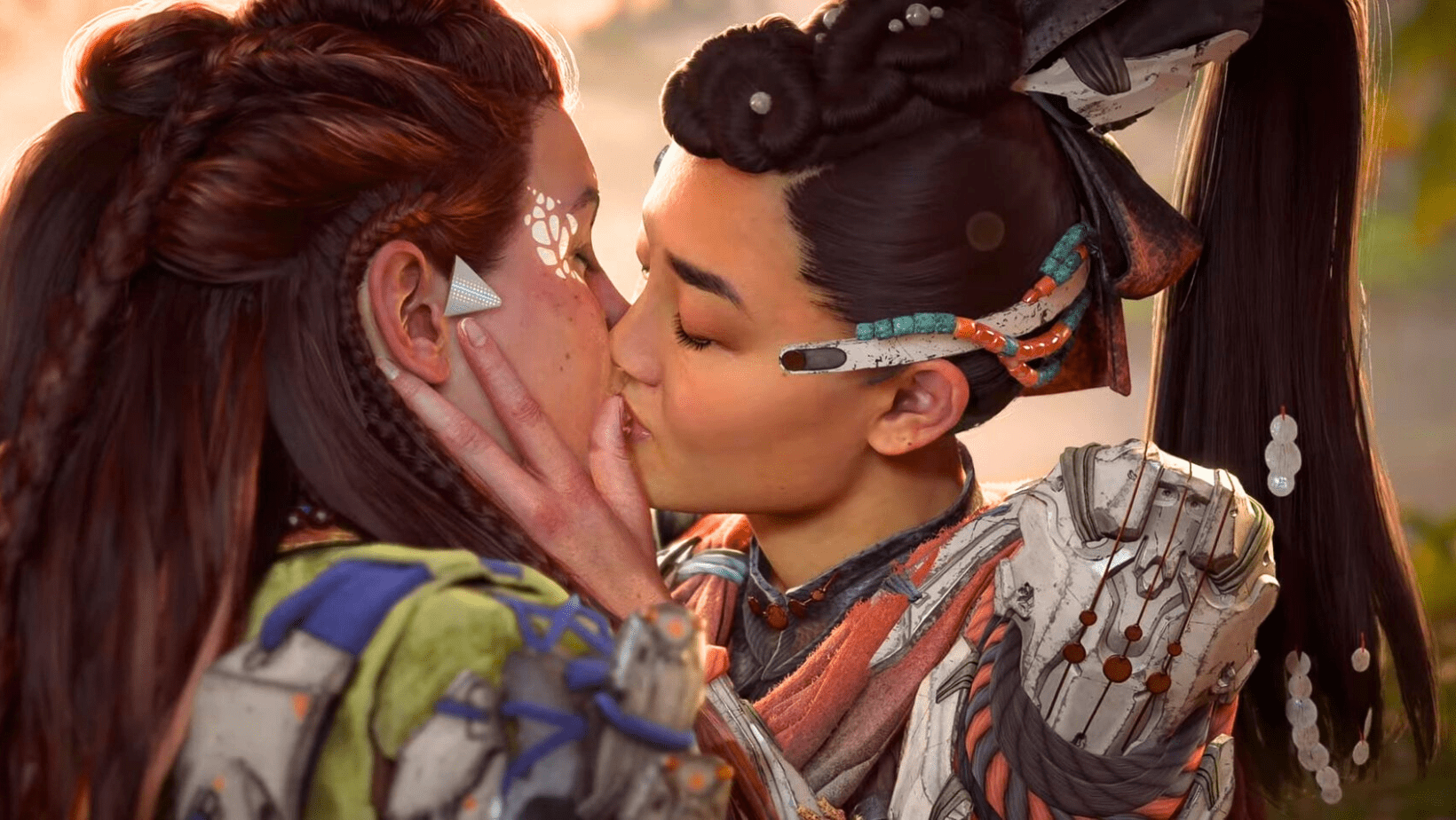 Unfortunately, that kiss is optionable. A strange choice considering Aloy's a well-defined character that has expressed interest in women before, and one that ultimately will cause fans with the most unhinged mindset to deny her queerness in the first place. Though, we suspect these fans would deny it all the same.
Regardless, Aloy and Seyka can share a kiss, and the ending between the two of them seem to imply that this won't be the last we'll see of Seyka. Perhaps a cameo in Horizon 3? Only time will tell.
Horizon Forbidden West: Burning Shores is available to play now.