Gayming Awards 2023: Ashly Burch named Gayming Icon
The Gayming Awards 2023 has found its winner for the prestigious category of Gayming Icon: the one-of-a-kind Ashly Burch.
Once more sponsored by Facebook Gaming, The Gayming Icon award is given to an individual that has significantly contributed towards furthering the status and increasing the visibility of the LGBTQ+ community in the gaming industry. This can be through initiatives, charity work, etc. For Ashly Burch however, their contribution comes from not just one role, but many.
Well-known for voicing characters like Chloe from Life is Strange, Tiny Tina from the Borderlands franchise, and Enid in OK K.O.! Let's Be Heroes, one thing each character has in common is that they are all queer. Chloe has multiple romantic interactions with her past love, Rachel Amber, as well as the protagonist of the first Life is Strange, Max Caulfield. Tiny Tina was confirmed as queer by Borderlands writers. Then there's Enid, a badass witch and a ninja who later falls in love with local stud Red Action and later becomes their girlfriend. These are just a few of the roles where Burch plays LGBTQ+ characters.
Previously talking to Burch, we found out that a lot of the time they are given the role of a character they don't even know are queer. "I don't know if it's sort of a wonderful coincidence, or if I'm being cast with that in mind. But I think the majority of the characters I play at this point are LGBTQIA+. Possibly purely by coincidence."
Coincidence? Perhaps not. Last year they even came out, declaring: "Hi! So, I'm queer. One of those old-fashioned pansexuals you may have heard of. Probably not a shocker — like half the characters I play are members of the rainbow fam."
"Nevertheless, I've hemmed and hawed about whether or not an official Coming Out was something I needed or wanted to do. Particularly because I feel like a poser — I've been dating a man for five years. Pretty un-gay of me."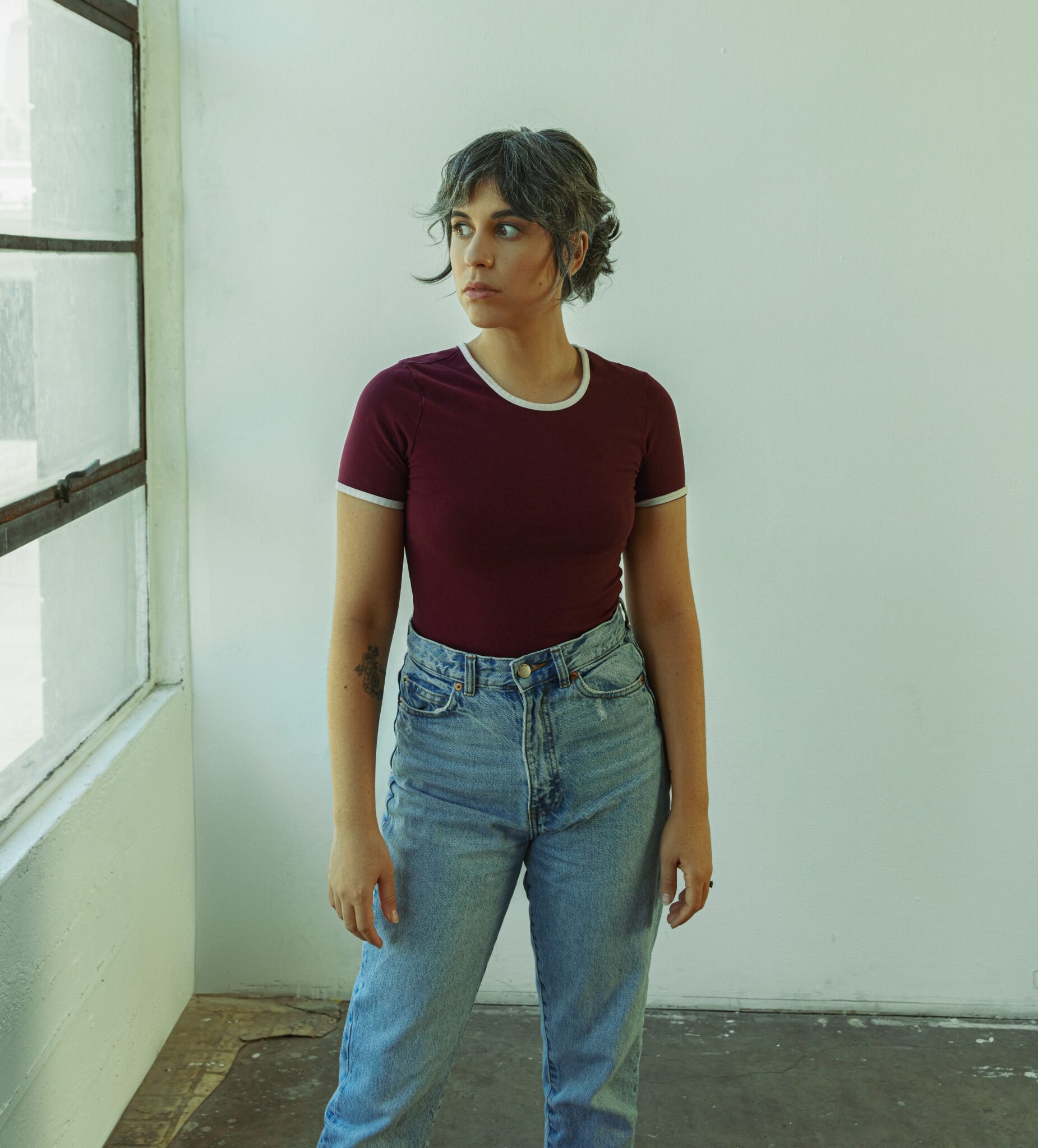 "I also have always liked the idea that Coming Out isn't something I should feel obligated to do. Straight people don't have to announce their hetero-ness — it's taken as default."
"In my ideal world, everyone should have to wonder if everyone is hitting on them, regardless of gender. Would it make dating more confusing? Probably! But like, in a cute queer way!"
"Anyway, given the state of… Everything, my attitude toward coming out has changed. It feels important to me to do it for reasons I can't really explain. Just feels like the time."
Burch has breathed life into so many LGBTQ+ icons that it made sense to celebrate her legacy and role in bringing LGBTQ+ acceptance to the games industry.
"I'm delighted we can honor one of the most recognizable voices in video games." Robin Gray, our founder, says. "Ashly Burch has given voice to so many strong LGBTQ+ characters in games and it's only right that she is recognized as our Gayming Icon for 2023 for her contribution to this amazing industry."
Come see Ashly Burch take home the Gayming Icon award at The Gayming Awards 2023 by watching live on Twitch on April 18. See gaymingawards.com for more information.