ValiDate: Struggling Singles in Your Area review – A mature dating sim in every sense of the word
Dating never seems to get easier, no matter how old you are. Whether you're looking on apps, or in person, finding someone to go on more than a few dates with seems to be a fairly common struggle. Most dating sims are looking to alleviate that pain and frustration with a sweet taste of fantasy, but Veritable Joy's ValiDate: Struggling Singles in Your Area (Vol. 1) prefers to lean into the reality of what trying to connect with other people is like, warts and all.
All 13 characters advertised for the game make appearances in this initial volume, but only four are actually playable this time around. Players can choose between Malik, Isabelle, Inaya, and Ehmari to follow on their dating (mis)adventures. There's plenty of overlap between these characters, and the ones you meet along the way. For example, you may see the same date from both people's perspective as you advance through one particular route. Or you may experience one side of a conflict that may be further fleshed out in later volumes.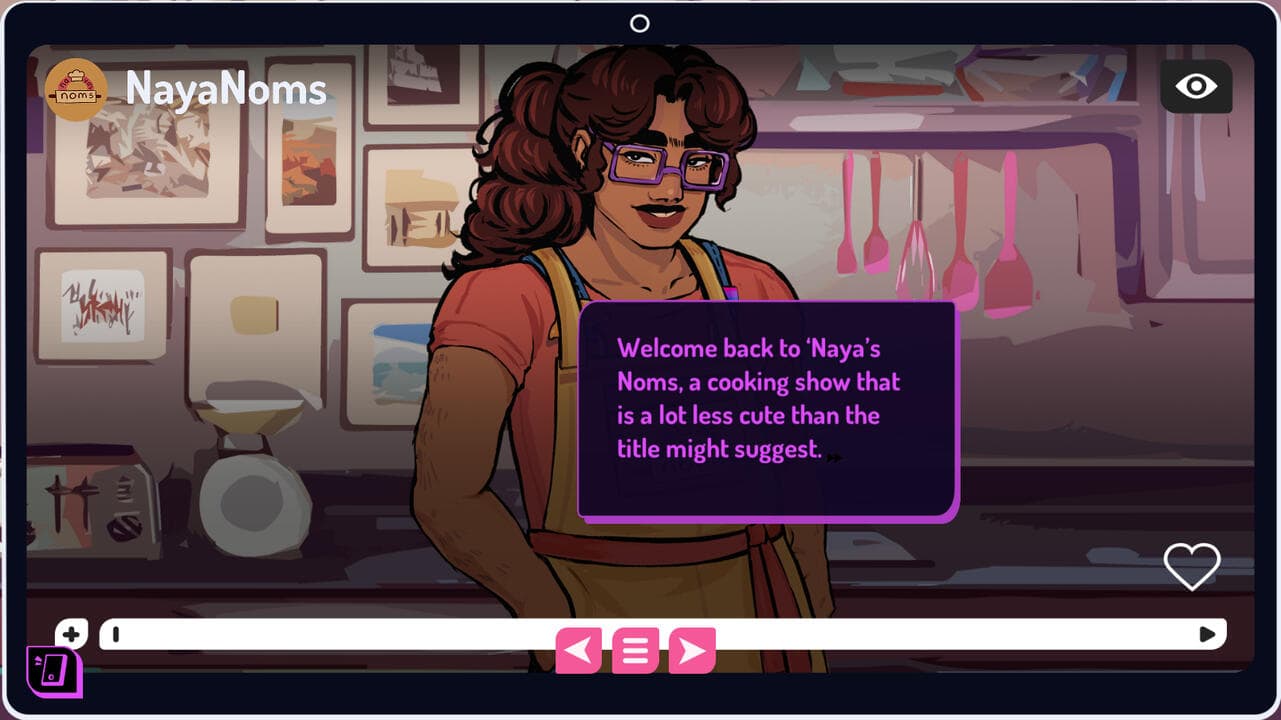 These routes are the most novel part of ValiDate, as they're deeply committed to portraying the realities of building relationships of all kinds with new people. Though the game frames introducing each character route through what looks like an approximation of Tinder, you're not actually online dating in this game. The "dates" you go on are really random encounters with folks you meet while out and about. Some of these take an amorous turn, while others go in different directions.
These pseudo-meet-cutes happen anywhere from the grocery store, to a lesbian bar, to a poetry slam in the back of a hair salon. Depending on how you handle each conversation, these encounters will also play out differently, though only one course of action will allow you to progress the route to its ultimate ending. Beyond that, there's not a lot of player choice in ValiDate. The writers at Veritable Joy have a clear vision in mind for each of these characters, and while your choices may impact how much of them you get to see, they will be who they are regardless of your input.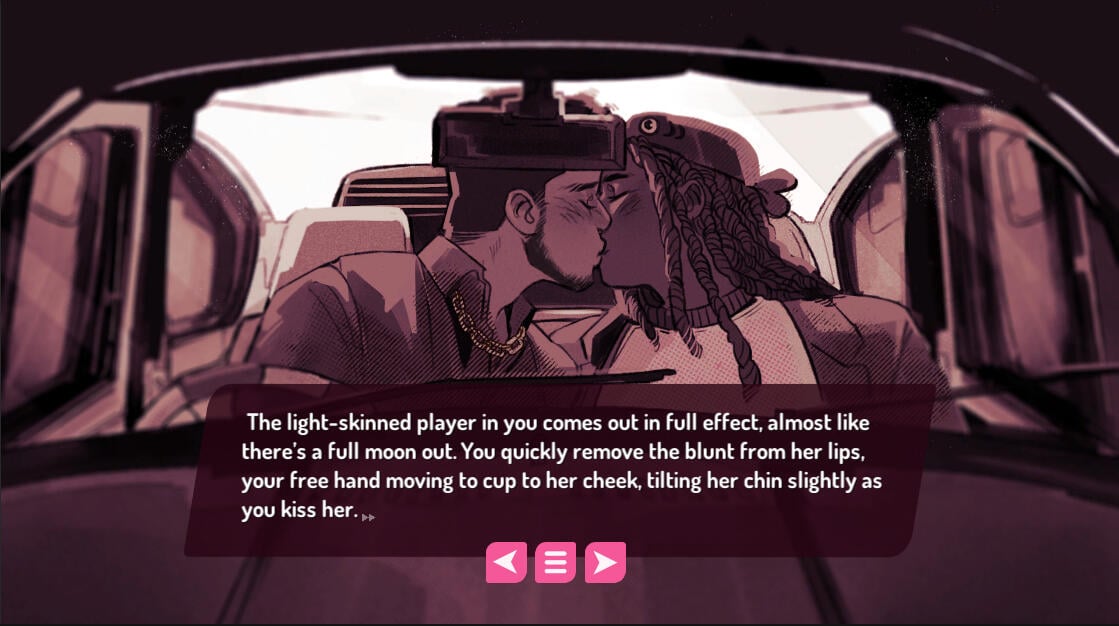 Inaya, Ehmari, Isabelle, and Malik are all truly struggling singles, and it shows in their varied and complicated personalities. None of them are idealized love interests for you to pin your pining onto. Instead, they're parents trying to navigate relationships with old partners, children bearing the weight of familial expectation, influencers with suffocating self-doubt, etc. They indulge in vices, make questionable decisions, and sometimes they hurt or are hurt in turn.
They're also not traditional dating sim hotties. Don't get me wrong, this cast is attractive, but they have a variety of skin tones and body types that most games in this vein simply don't. There are characters in ValiDate you won't see in other games, including a variety of trans and gender non-conforming BIPOC folks.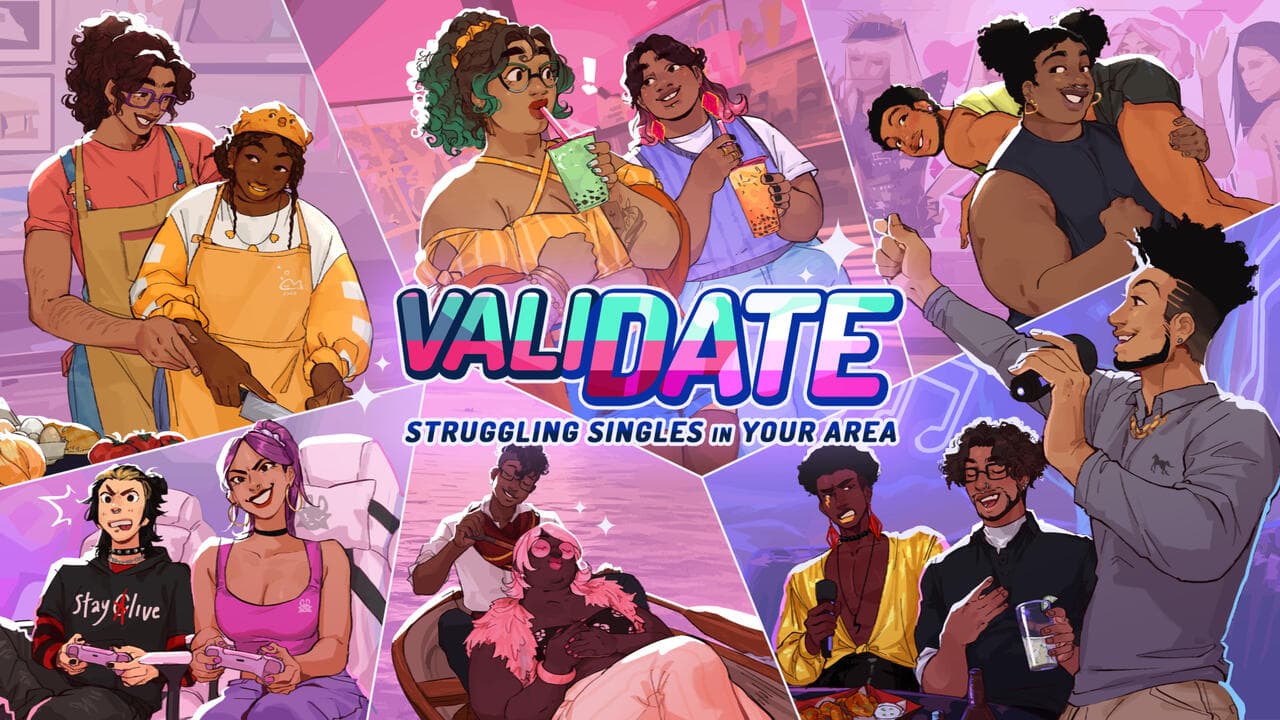 Though the dates you go on are extremely well-written, and feel true to life, I was a bit disappointed that the dating app portion of the game is more an aesthetic thing than an actual part of the story. ValiDate is clearly interested in portraying the reality of dating and making friends as a twenty-something, and a huge part of that reality for many, particularly the queer community, is dating apps. From Tinder, to Grindr, to Hinge, if you're looking to meet people these days, that's probably where you're going to start, or eventually turn. This game flirts with that by having a Tinder-esque UI to start each route, but it doesn't follow through within the text itself.
But once you get into the dates, there's a lot of relatability and genuine speculation about what it looks like to form connections with other adults in your twenties. In a landscape where realistic queer representation is still largely wanting, this game feels like a breath of fresh air – one that embraces the ups-and-downs of life without relishing in the painful parts of being queer. They're certainly there at times, but it's not the focal point of what ValiDate is trying to do.
ValiDate: Struggling Singles in your Area will be available to play on PC/Mac and Xbox One and Series X/S on September 29th.
Score: 4.5/5
ValiDate: Struggling Singles in Your Area for PC was provided to Gayming Magazine by Veritable Joy.