Syberia: The World Before comes to console this November
Syberia: The World Before completed the journey of bi icon Kate Walker when it launched on PC this March – now the adventure game is coming to console this November.
We had previously talked about how the Syberia series is a bit of an uncut gem, brilliant and masterful with what it does, but simply not having the same fervour that surrounds similar video game series, such as Tomb Raider. Nonetheless, that hasn't stopped Syberia: The World Before drawing in an overwhelmingly positive rating since its release.
The latest game follows Kate Walker, the protagonist of the previous games, who works hard to survive the salt mine where she has been imprisoned. But she isn't trapped for long, as a tragic event propels her into a new adventure in search of her identity. In this game, Kate's relationship with another woman is short-lived, but confirms something we always knew: Kate Walker? Super fruity.
The game will be releasing on PlayStation 5 and Xbox Series X/S next month, November 15th. What's more, the new release will come with a brand new collector's edition for both consoles, as well as PC.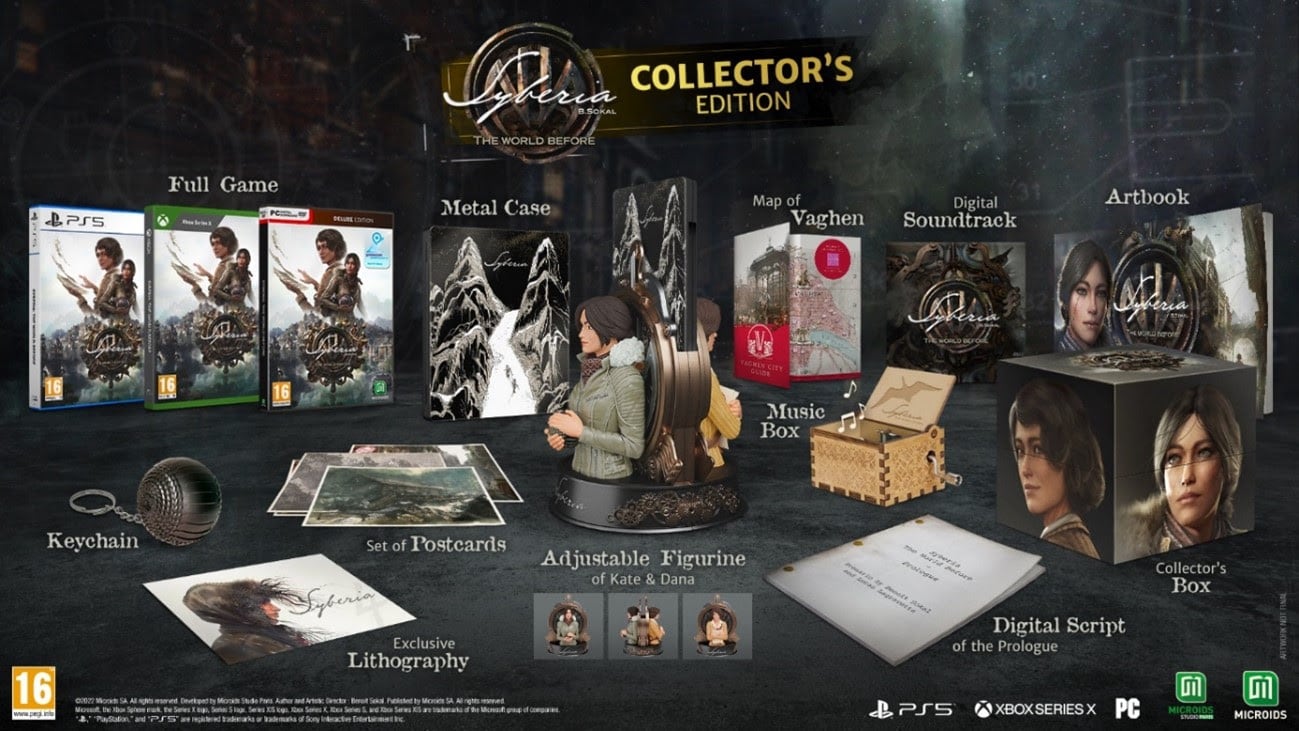 The collector's edition will include:
Full Game
Metal Case
Adjustable Figurine of Kate & Dana
Artbook
Music Box
Map of Vaghen
Exclusive Lithograph
Keychain
Set of Postcards
Digital Script of the Prologue
Digital Soundtrack
Collector's Box
There will also be a limited collection for console and PC, which will include Syberia: The World Before, as well as a picture/media book that celebrates 20 years of the series.
Syberia: The World Before is available to play now on PC via Steam. It's launch on console for PS5 and Xbox Series X/S will launch on November 15, 2022.