Can you be gay in We Are OFK?
We Are OFK is Team OFK's first video game – an interactive, music biopic/ EP that follows four friends who are dreaming, dating and doing their very best to pay rent while living in Los Angeles. It's a story about making art, despite the numerous obstacles that stand in your way.
The game delves into some deeply personal topics, and as such there are plenty of moments where friendships and relationships are the main focus of the 5 episodes – some even propelling the story forward in the most intimate of ways.
But are the relationships in We Are OFK gay? As always in our we 'can you be gay' series, we're here to answer that very question.
It should be noted that reading this guide will have spoilers for the entirety of We Are OFK – and that does indeed mean the unreleased episodes that have yet to come out. If this doesn't bother you, read on.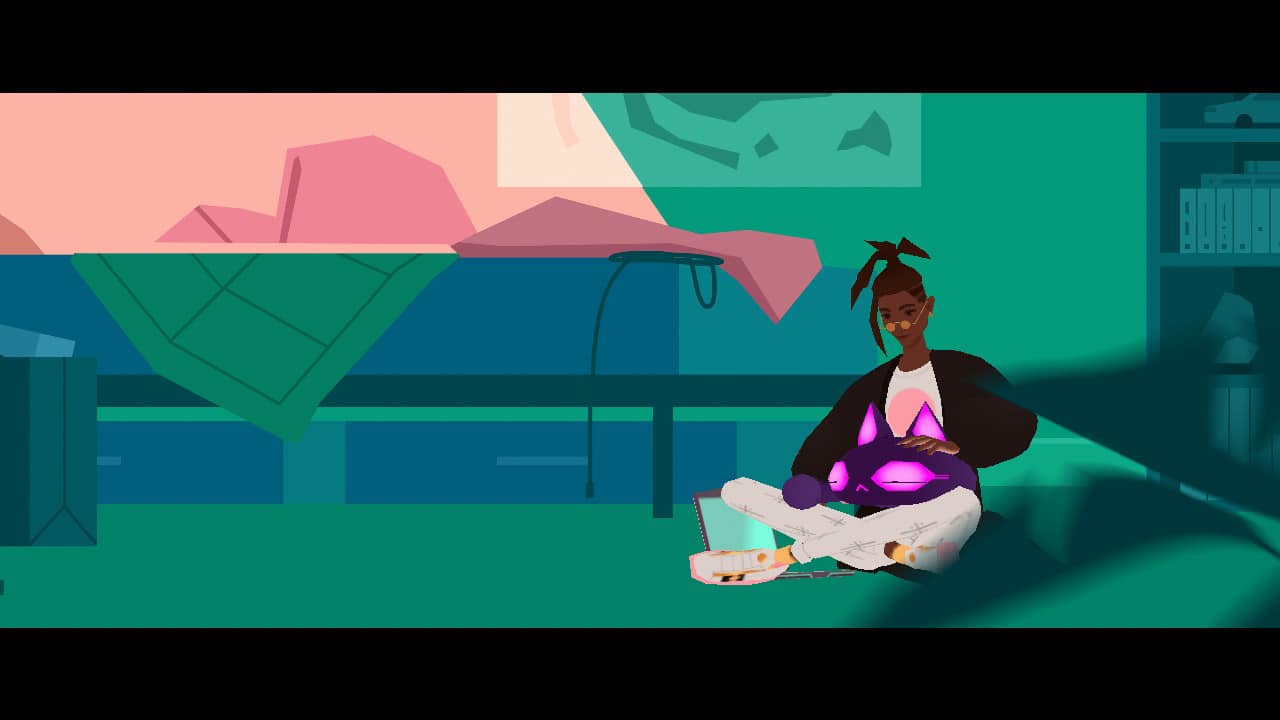 Can you be gay in We Are OFK?
We Are OFK follows four friends as they try and make their way through the hardships of Los Angeles to make art – of course you can be gay.
Jokes aside, the full cast (Itsumi, Jey, Carter and Luca) are all explicitly implied to be queer. Because there are so many instances of this, we've decided to break each character down and explain a little more about them, as well as how being gay affects their story in We Are OFK.
The first character players meet during the game is Itsumi, a hopeful but heartbroken piano player whose just moved to LA after breaking up with her long-term girlfriend. Itsumi works on the social side of games development, but her real dream is making it big in the music scene. Itsumi's girlfriend does eventually make a reappearance, but we we won't spoil when.
Joining Itsumi is Luca, a singer/songwriter in their late 20s who also works in game development – however doesn't find enjoyment in writing for games anymore and wants to get back into music. What holds Luca back – outside of his all-too-real insecurities – is that he is lonely, and craves romance to fill that hole. Throughout the game Luca tries to find love with both men and women, though ultimately has to learn to love himself first.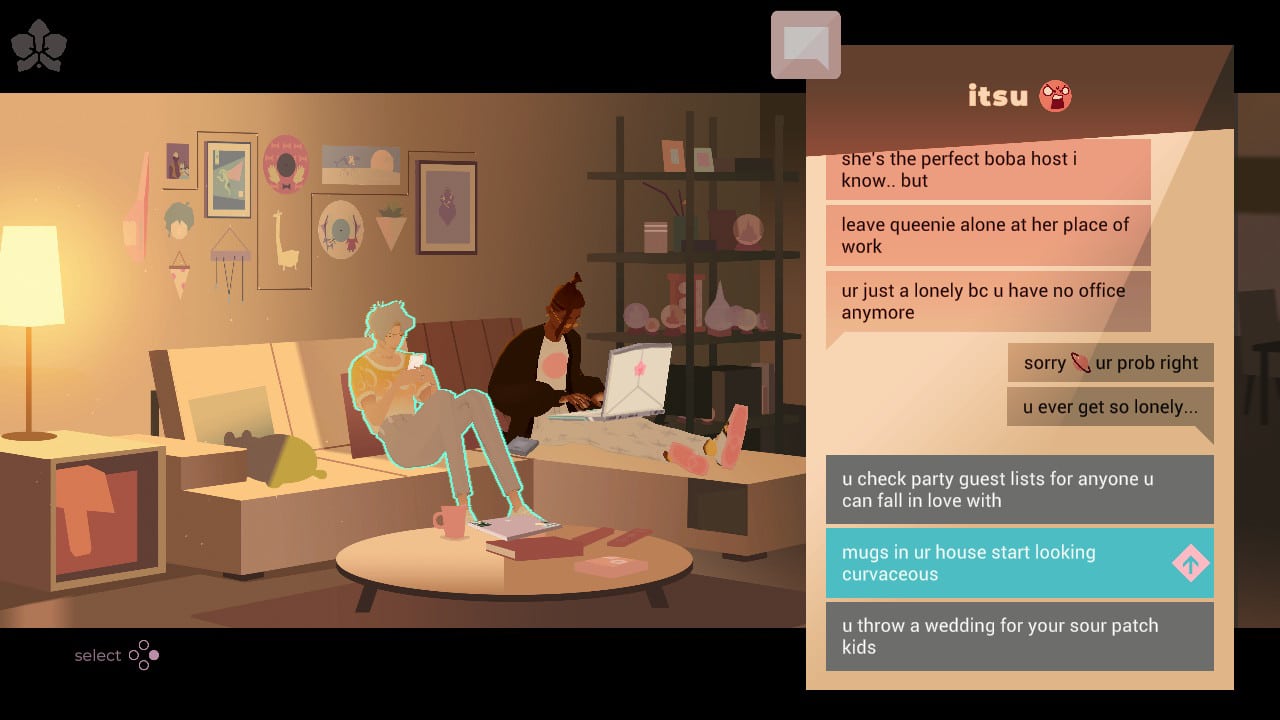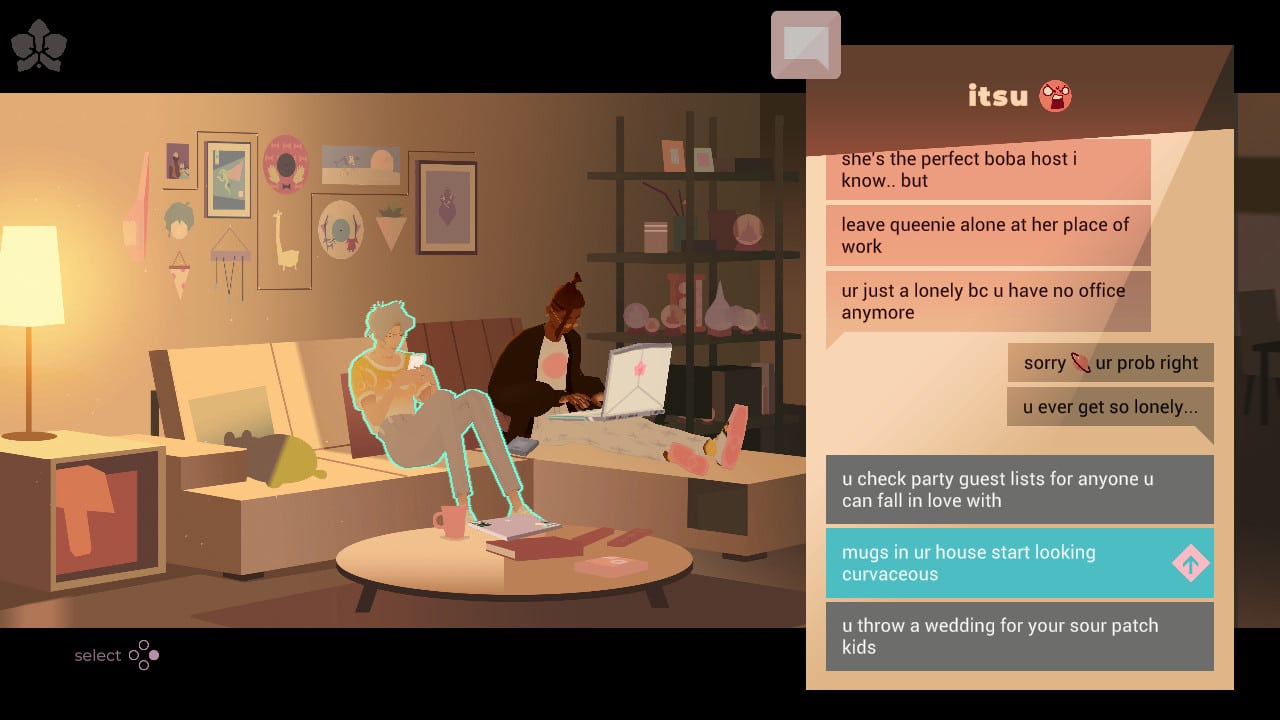 What, or more accurately who, changes both Luca and Itsumi's direction is Jey Zheng, a music producer that takes the two budding musicians under her wing. She was originally Luca's TA in college, and believes he can do great things if he pushes himself. Jey also has a soft spot for Itsumi, and the two begin a casual, sexually-charged relationship with one another. While it isn't explicit on whether Jey is bisexual or not, her queerness does seem to put a strain on her relationship with her parents, who often push her towards getting a husband throughout the game.
Last but not least is Carter, a non-binary VFX artist who is friends with all of the other three, but mostly keeps their emotions to themself. Carter's friendship with the others becomes strained at times due to Luca's inattentive nature whilst looking for love, as well as Carter's own grief over a relationship that still continues to haunt them.
We Are OFK is pretty gay, folks.
It's also very good game, one we thoroughly enjoyed and spoke favourably about in our review.