Dead End: Paranormal Park fans need to read its graphic novels
Last week Dead End: Paranormal Park was released on Netflix, giving us a story following a young, Jewish, trans man named Barney, and his Indian-American school lab partner, Norma. Already it's become a series that is a must-watch for queer fans, but did you know that it's based on the DeadEndia graphic novels from Hamish Steele?
Just like the Netflix show, the graphic novels focus on Barney and Norma as they travel to Phoenix Parks to apply for a job there. For Barney, this is a chance to get some money and move him and his dog Pugsley away from his parents, whereas Norma is just a huge fan of who the park is modelled after, a singer/actress called Pauline Phoenix.
The graphic novels for Dead End: Paranormal Park do have some changes, but if you enjoyed the Netflix series, then you truly shouldn't miss out on them.
The first graphic novel, DeadEndia: The Watcher's Test is described as thus: "Barney and Norma are just trying to get by and keep their jobs, but working at Dead End also means battling demonic forces, vengeful ghosts, time travelling wizards and scariest of all – their love lives." This pretty much plays the same way with the Netflix series, but if you're really craving some more of the series' awesome art, you really won't mind this graphic novel at all.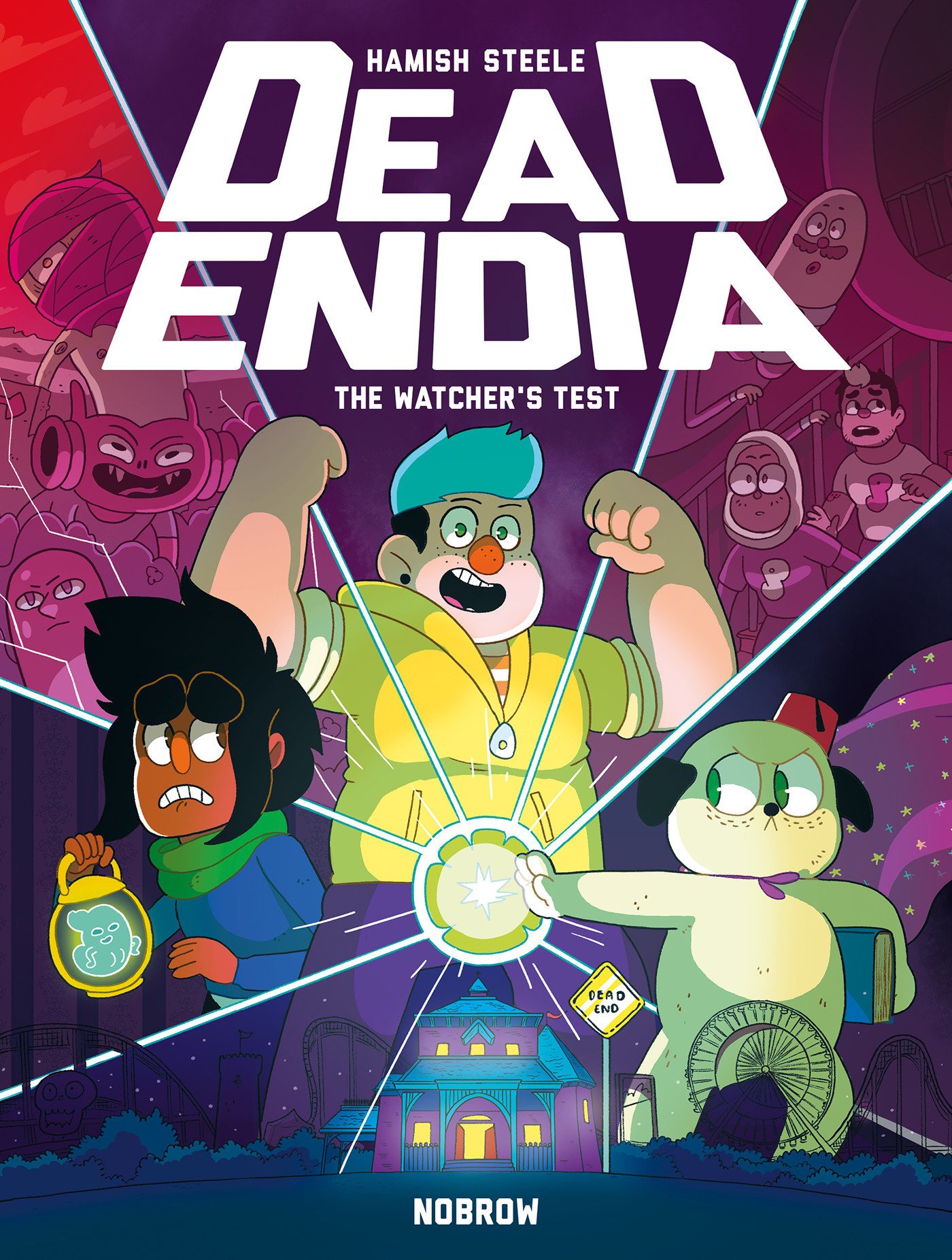 The second graphic novel, DeadEndia: The Broken Halo is what we'd probably describe as somewhat 'edgier' in comparison to the original. There's certainly a lot more action and supernatural entities to deal with, and this time there is more of a focus on Barney's friend, Norma.
The sequel also picks up straight after the original, its synopsis stating:
"War is brewing across the thirteen planes and as always, haunted house attraction and portal to hell Dead End is right at the centre of it. It's been weeks since Dead End was destroyed and as it reopens as a hotel, resident tour guide turned hotel manager Norma is determined to leave the ghosts of the past where they belong. But with her friendship with Barney up in the air, and angels and demons using the hotel as their literal wrestling ring, Norma soon finds that unwanted ghosts can appear at any moment, especially when they're your own."
If the Dead End: Paranormal Park graphic novels sound right up your street, then they are available to purchase at QueerLit and Amazon.