How The Sims 4 gender options have validated non-binary gamers
During an Inside Maxis stream on 18 January, The Sims team announced it is working on a customisable pronouns update; with it, gamers will be able to use they/them pronouns or add their own pronoun options – making it possible for players to create a non-binary character in The Sims 4.
Non-binary gamers have welcomed the upcoming update, with Jayce Christians from Gqeberha, South Africa saying the current Sims 4 gender options helped them to explore their identity.
"In my opinion, I do feel like the gender options are currently alright, albeit a bit basic still," Christians, 24, told Gayming Magazine.
"In the past year, I slowly started making more non-binary Sims, and it helped me to realise that I might be non-binary myself… as I get new DLC (downloadable content), I explore the clothes and see what I like, then see which clothes would look nice on my Simself." Christians told us. "Being able to make my Simself as close as possible has helped me with self-love and feeling valid in my non-binary identity". 
Christians mentioned that progress could also be made in the game by including adding a wider variety of genders, such as demiboy, demigirl or genderfaun, to its customisable Pride flag that can be found in The Sims 4 catalog. This Pride flag can be hung in Sims' homes.
"I do believe that The Sims can still go further with inclusivity. Working with transgender folk of different languages and cultures to ensure that the upcoming pronoun update works at its best," Christians added.
The update comes as over 22,000 people signed a petition to add pronoun options for trans and non-binary Sims in the game. 
Currently, Sims 4 players must choose between male and female pronouns, despite the option to customise the sex of their Sims. 
During the announcement, Sims producer SimGuruDuck said that the team will be consulting with gender-neutral language advisors on the changes.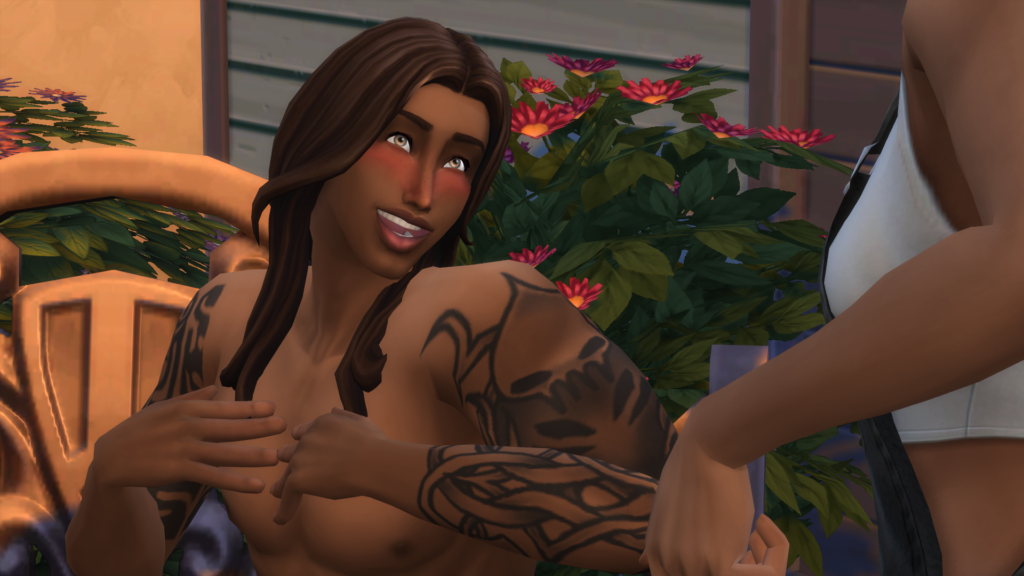 "In our world today, we believe that gender neutrality plays a critical part in working towards a fully inclusive society," SimGuruDuck said. "The Sims continues to evolve and we as a team continue to learn and work on making our game more inclusive, step by step, and day by day."
A spokesperson for Maxis told us "John (SimGuruDuck) explained during the stream that the update is still a work-in-progress and that research and design will continue until the team feel the feature is in the right place to be launched. 
"He said that there is still a path ahead and that they would continue to check in [with the community] along the way."
Gamers in The Sims 4 currently have some options with regards to gender non-conforming Sims. You can, for example, choose if Sims can get pregnant, or if they stand or sit to pee. Simmers have expressed, however, that without they/them pronouns, these options seem like 'sex' options rather than 'gender' options, and that despite clothes and body types being customisable, it gives them dysphoria to see their Sims be described as 'she' or 'he' by the game. 
Several gamers said they rely on mods and custom content to make the game more inclusive.
French gamer Ain Berger, 22, told Gayming Magazine "what I do think is great and inclusive in the game is how easy it is to make bisexual/pansexual Sims. No matter how your Sims identify or present, it's fairly easy to have a lot of different Sims attracted to them, which is really nice because you never feel penalised for having a Sim that doesn't fit cisnormative standards.
"As for the gender options, well I'm [gunna] be honest, I don't really like them… the icon that lets you choose your gender doesn't choose your gender more than it chooses your sex."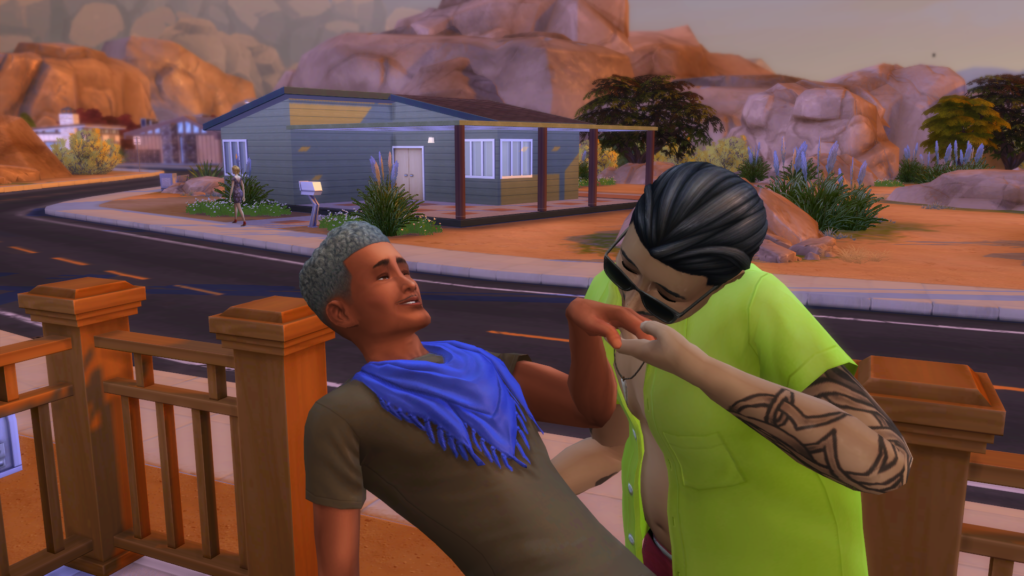 Berger said they "can't do without" mods that allow they/them pronouns in the game, and said it is critical The Sims "code a gender-neutral option that doesn't register as either male or female in the game."
Berger, who has been playing The Sims since they were 11, said they would also welcome more non-binary "townies", or pre-made Sims that make up the game's worlds.
"If you care about inclusivity, do the first step and put a lot of non-binary or gender non-conforming people in your game," they said. "Otherwise it's easy for people to just ignore it."
Raphaël, a 25-year-old gamer from France, pointed out that "townie" Morgyn Ember from the Realm of Magic pack, whose sex is customised, is probably intended to be a non-binary Sim, which makes them feel "represented".
"There are some 'icons' in the game like Morgyn that make me feel represented and it's just heart-warming. That's typically the kind of representation I like, they don't make a big deal about it, but it's there, it's part of the character and it's not hidden." Raphaël told us.
Raphaël added that although there is no equivalent to "they/them" pronouns in French, they do welcome the pronoun update.
"When I want to create an agender Sim I have to pluck out a gender for them anyway. It's not a big deal for me as I'm French and there's no neutral pronoun in my language, but I still can't help but think that if I was playing the game in English, I would love to see the game refer to my Sim as 'they'."
A 29-year-old gamer from California, who asked to remain anonymous, said The Sims "provides a nice way to escape from an increasingly fraught world for trans people."
They added, "in some ways, I suppose, it represents the future I want to see – a world where variation in gender, identity, and expression is accepted by default."
The Sims 4 team is yet to announce when the non-binary inclusive and customisable pronouns update will be made available.