All of the LGBTQIA characters in The Sims 4
Lately, I've been really enamoured by The Sims 4. It's far from being as complete as The Sims 2 and even The Sims 3, but there's still a lot to love about it – especially with the modding community as active as it is. One thing that I didn't even realize is that the series, but especially The Sims 4, has LGBTQIA Sims that you can meet and interact with as you go around town!
I, for one, thought that the Sims you met throughout town were only attracted to the opposite sex. So, you can imagine my surprise when I first met Brant and Brent Hecking and saw them Woohoo in a bush. At first I thought it was mods because I had indeed added an Attraction meter mod, but nope. Brant and Brent are Hecking gay! That's awesome!
So down the rabbit hole I went, researching everything I needed to know about the LGBTQIA characters that I could find in The Sims 4. And I'll be honest, I was shocked at just how many I found.
---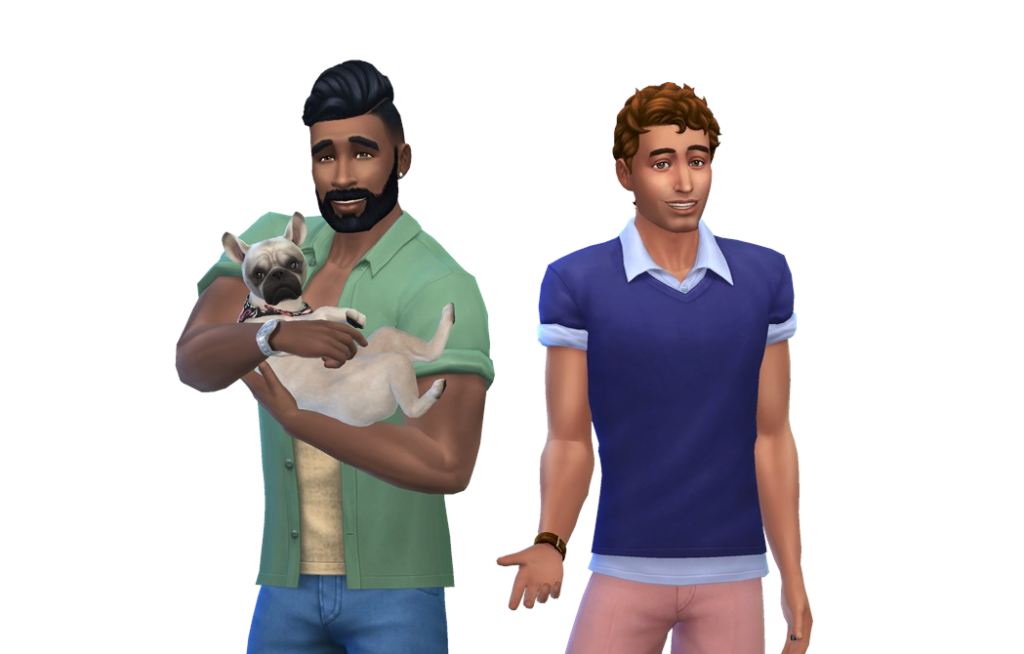 Brant and Brent Hecking
While I could have included these two lovebirds separately, who am I to break up this loving – and not to mention adorable – couple?
Brant and Brent were the first male same-sex couple to be included in the game, introduced in The Sims 4: Cats & Dogs alongside their best pooch, a pug called Rosie. Both of them are young adults, with Brent working as a painter and Brant as a personal trainer. Both of them have a strong relationship with one another, and are even married! As if this couple couldn't get any cuter…
They can both be found living in the world of Brindleton Bay.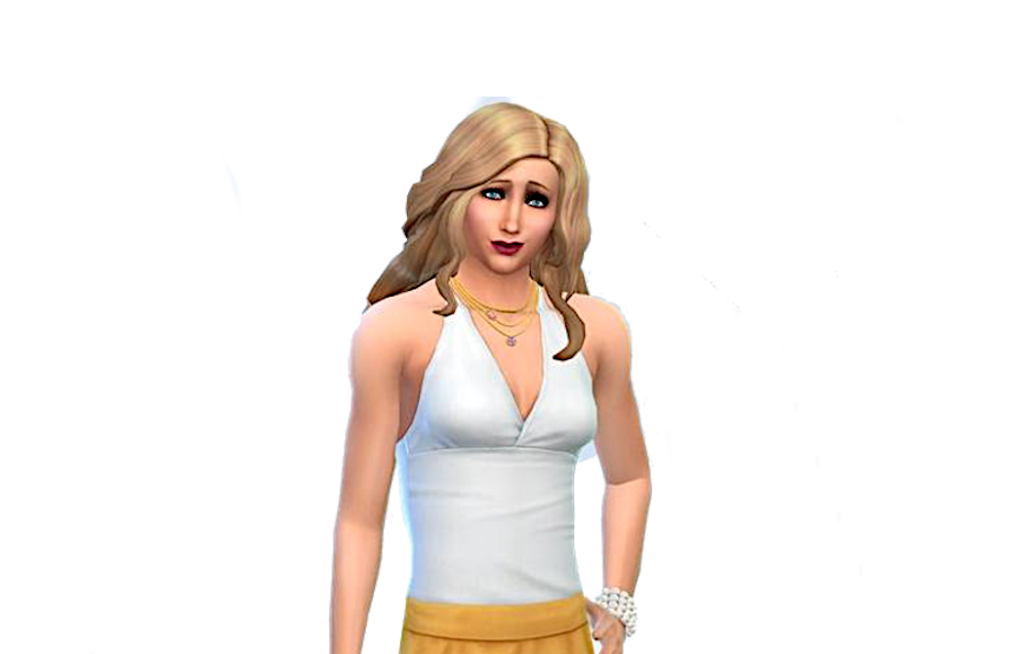 Dana Adler
Dana Adler is a Sim that was uploaded to players Galleries alongside the rest of the Mo'Choice Household back when the developers wanted to show off their new gender customization options. These options allow things such as a 'typically masculine' presenting Sim to actually be able to give birth and vice versa.
For Dana, she has a masculine frame, but can also get pregnant. Despite being inclusive in many other ways, The Sims 4 does not allow you to actually put a word to describe your Sim's gender in the same way you can for sexuality. The only thing that allows that is mods. Because of this, we can only guess that Dana may be non-binary or intersex.
One thing we don't need to guess at though is that she's one fine-looking lady!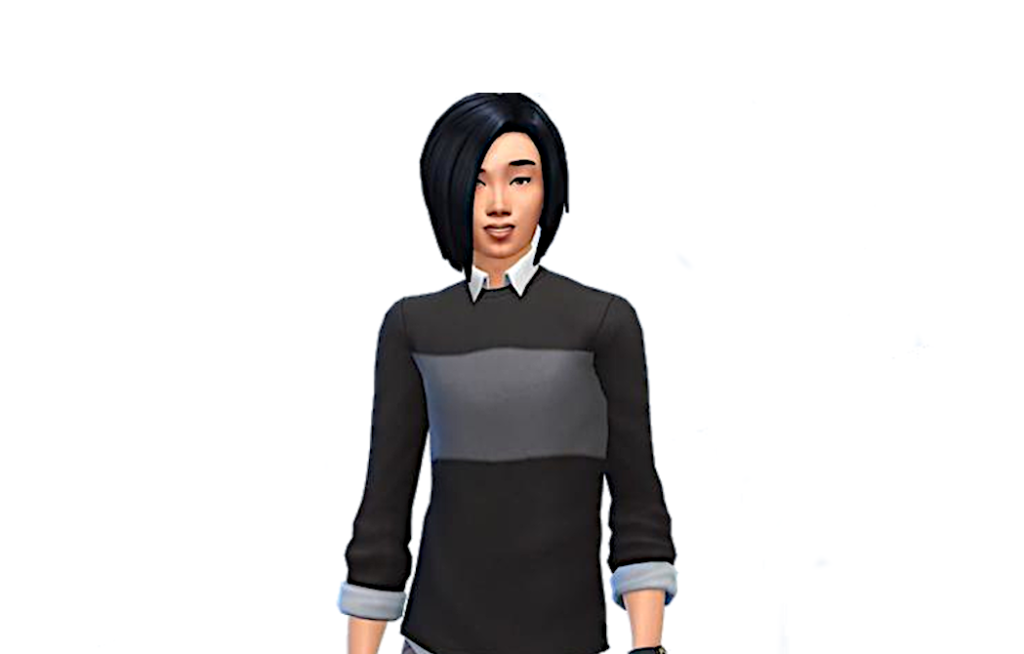 Kan Fetter
Like Dana Adler, Kan Fetter was introduced with the Mo'Choice Household to show off the new gender customization options for The Sims 4.
Kan identifies as Male, and is described as a Bro and an Insider Sim, someone to go to if you want to be in the know. He is currently unemployed in most people's games, but considering he's a quick learner and has a house full of roommates, we're sure he'll get his dream job soon enough.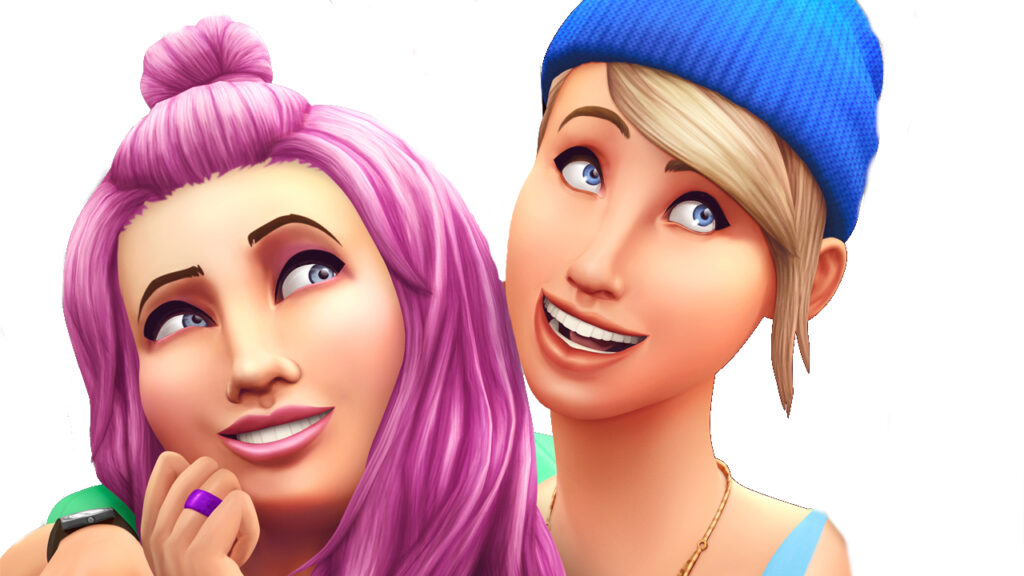 Dela Ostrow and Mia Hayes
Just when you thought you couldn't find a couple that matched the cuteness of Brent and Brant, here comes Dela Ostrow and Mia Hayes!
Dela is a culture columnist who focuses on fashion and how it allows people to express themselves. When she isn't busy trying to become the best at what she does, she's hanging around her beautiful girlfriend, Mia Hayes.
Like Dela, Mia is an artist – and a freelancer at that – that works on her art and programming in her spare time. She's described as 'the glue' that bonds her social group together.
Dela Ostrow and Mia Hayes can be both found in a player's Gallery.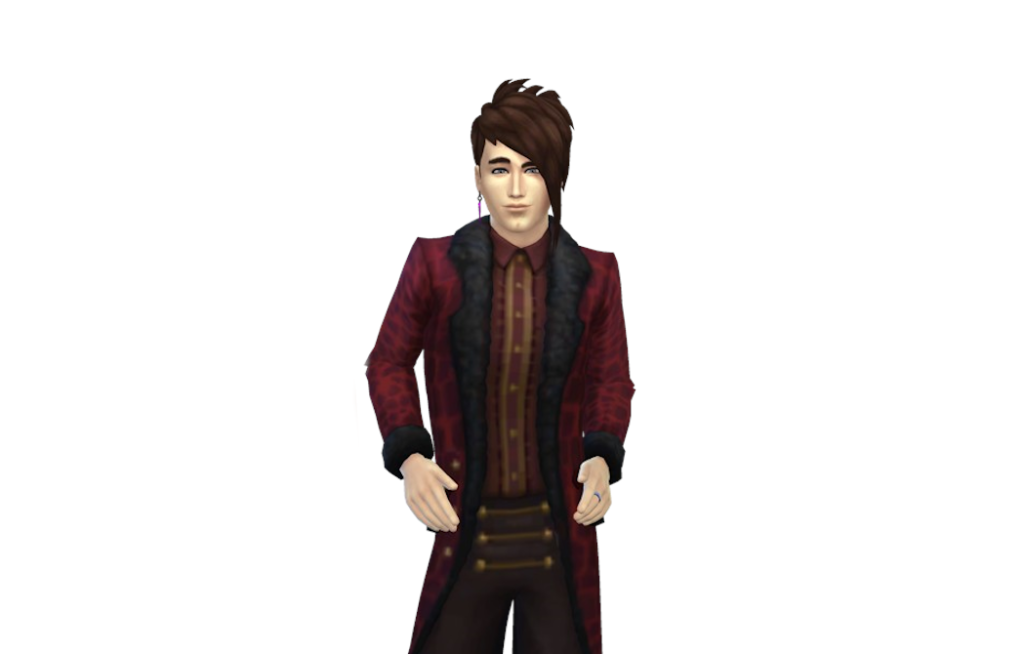 Caleb Vatore
Are you looking for the bisexual Edward Cullen that Stephanie Meyer was too cowardly to provide? Well, don't fret. You've always got Caleb Vatore.
Caleb Vatore and his sister Lillith were first introduced in The Sims 4: Vampires. Caleb wants to be a Good Vampire, which puts him in direct opposition of the great vampire, Straud.
The reason why he is included on this list is that Caleb has been seen flirting with both male and female Sims, and while he does have a preference for female Sims, he does like to sink his fangs in Sims of either gender.
Caleb Vatore can be found in the Forgotten Hollow world.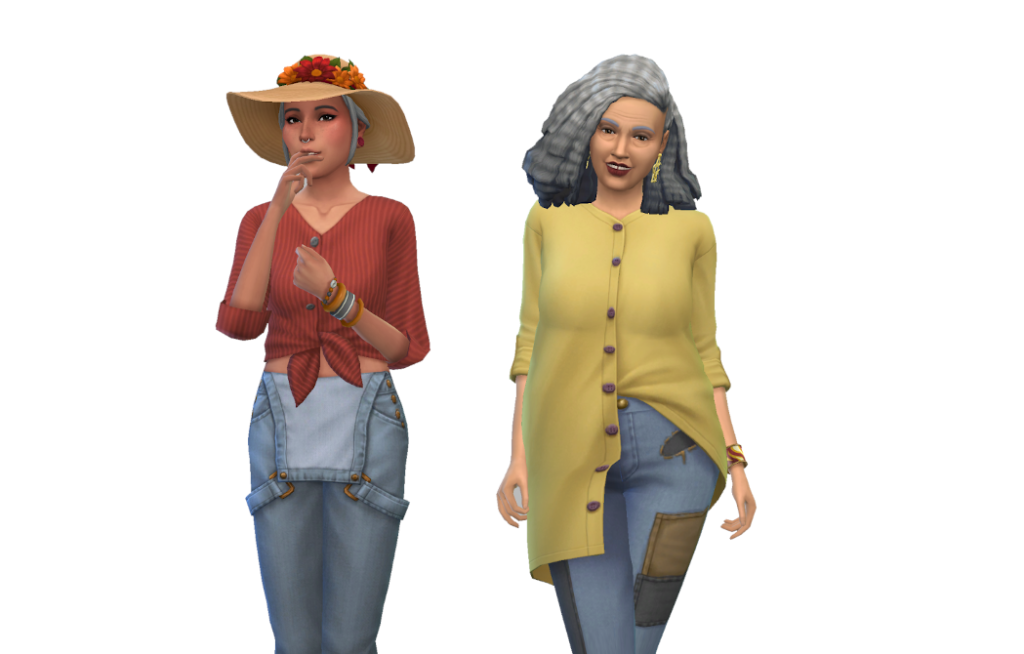 Mary and Blossom Greenburg
Where're our elderly lesbians? There are our elderly lesbians!
Mary and Blossom Greenburg have a special place in my heart, as they both look like the most cutest, cuddliest people in the world. They both are pre-made Sims and were formally introduced via The Sims 4: Eco Lifestyle pack – if their names didn't give that away already.
The couple has an adopted son together called Knox, and they both love to be creative and have fun showing off their artistry in unique and fun ways.
They can both be found in the Evergreen Harbor world.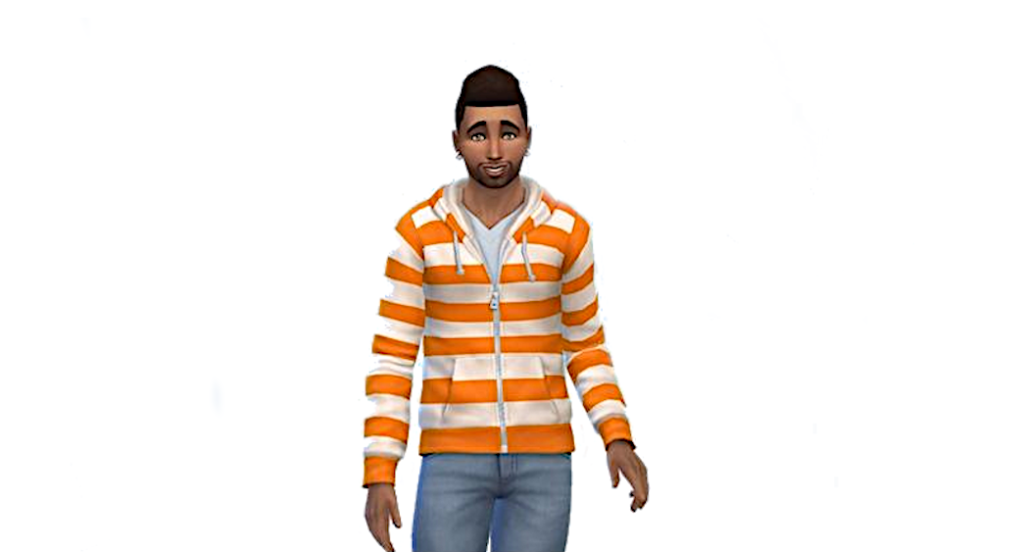 Ross Valentin
Ross Valentin is a pre-made Sim from Maxis. He absolutely hates children, but is self-assured and a collector of fine gems if he can get his hands on them.
One of the many things he doesn't like is that Kierra Tilo won't stop messaging him, but that his true love Brent Hong doesn't even seem to notice he's there. Poor Ross!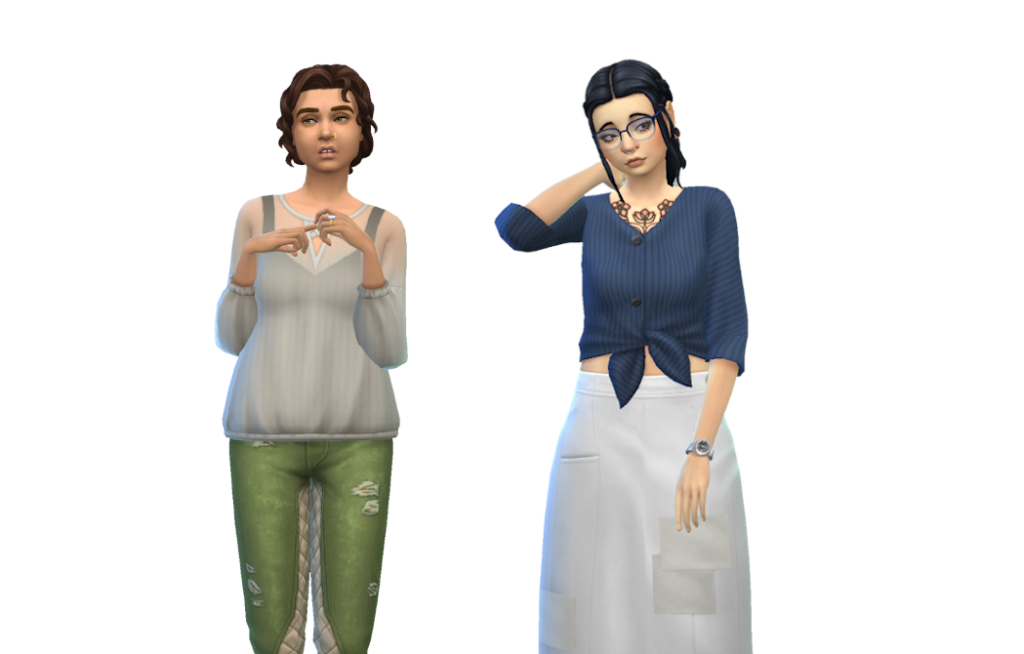 Yasemin and Tina Tinker
There's something about The Sims 4: Eco Lifestyle that made Maxis say 'hmm, there need to be two lesbian couples that like being green in this pack'. And trust me when I say that I'm not at all complaining! Bring on the lesbians! Or in Yasemin's case, bisexuals!
Yasemin and Tina are very much in love, but Tina is considered a workaholic that goes out of her way to make sure everything is beyond perfect. This puts a strain on their relationship, as Yasemin just wants her wife to stay home and spend some more time with the family, including their daughter, Olive Tinker.
They can both be found in the Evergreen Harbor world.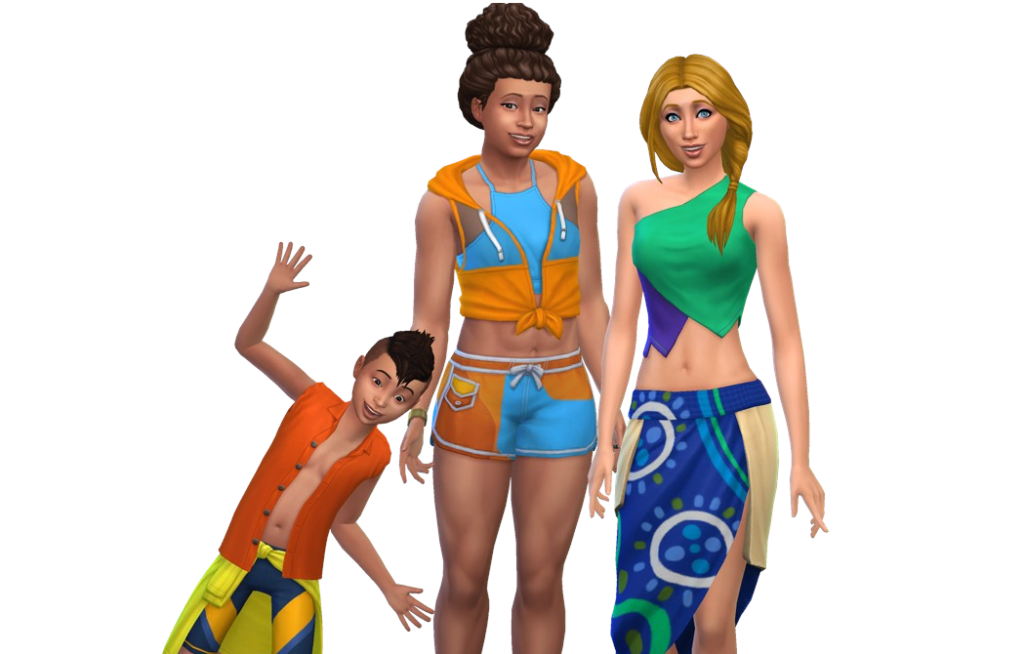 Oliana Ngata and Leila Illes
Oliana Ngata and Leila Illes were the very first lesbian couple in The Sims 4 that was pre-made, introduced via The Sims 4: Island Living. They have a son together (though Oliana is his biological mother) called Tane Ngata and all of them live together.
Oliana works as a Bodybuilder and as someone who is very active, loves her job. She also loves her wife Leila, but is known to get very jealous whenever Leila hangs around with other people. Thankfully, Leila's artistry that comes with being a great painter allows her try her utmost best to reassure the love of her life.
Oliana and Leila can be found on the Sulani world.
---
Here's all of the LGBTQIA Sims I could find in The Sims 4. We'll be updating this guide regularly (as we know The Sims 4: Cottage Living will certainly have some new couples), so visit anytime after an update to see if there are any new queer Sims you can interact with in your game!