Lego is gay now, thanks to 'Everyone is Awesome' Pride set – but why is it 18+ rated?
Lego is about to get a whole lot gayer, with the timeless construction toy launching its first dedicated LGBTQ+ Pride kit.
The upcoming Everyone is Awesome set, which launches on 1 June to mark the beginning of Pride Month, is based on the colours of the Progress Pride flag. It incorporates black and brown minifigs to reflect the diversity of the queer community, and light blue, white, and pink figures to represent trans people, alongside the six colours of the original Pride flag.
The set was designed by Lego's vice president of design, Matthew Ashton, who is openly gay. Ashton says "I wanted to create a model that symbolises inclusivity and celebrates everyone, no matter how they identify or who they love."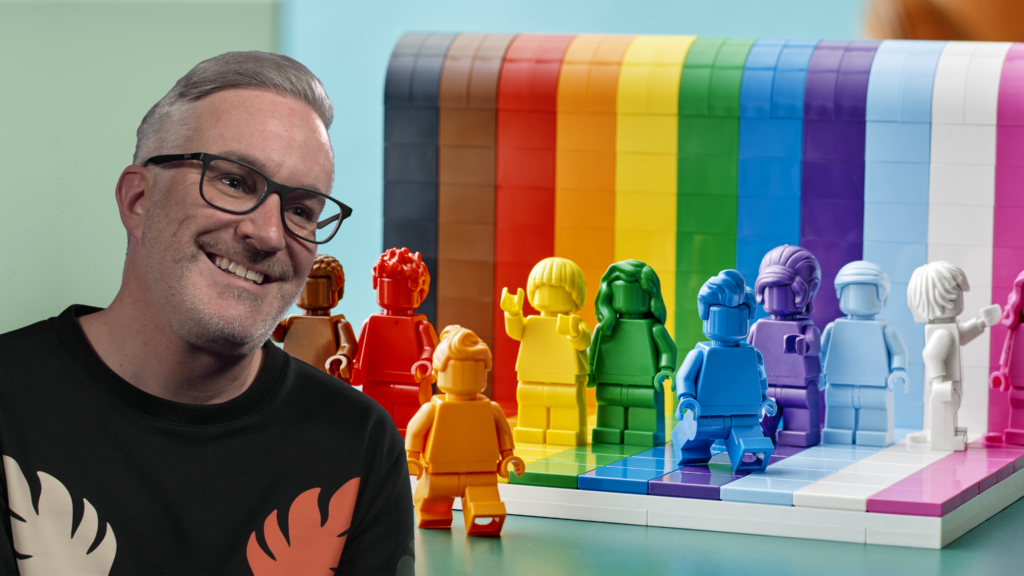 The set opts for a minimalist approach, with a cascading 'waterfall' of each of the flag's eleven colours and a featureless minifig to match. The lack of expression or defined gender on the figures is deliberate, to allow people to project their own identity onto any of the characters, irrespective of hairstyle or any other gender or sexuality signifier.
The only exception is the purple minifig sporting a big beehive 'do, which Ashton specifically marks out as a drag queen, "as a clear nod to the fabulous side of the LGBTQIA+ community". Kudos in advance to any queen that rocks a pure purple head-to-toe look on a future season of Drag Race!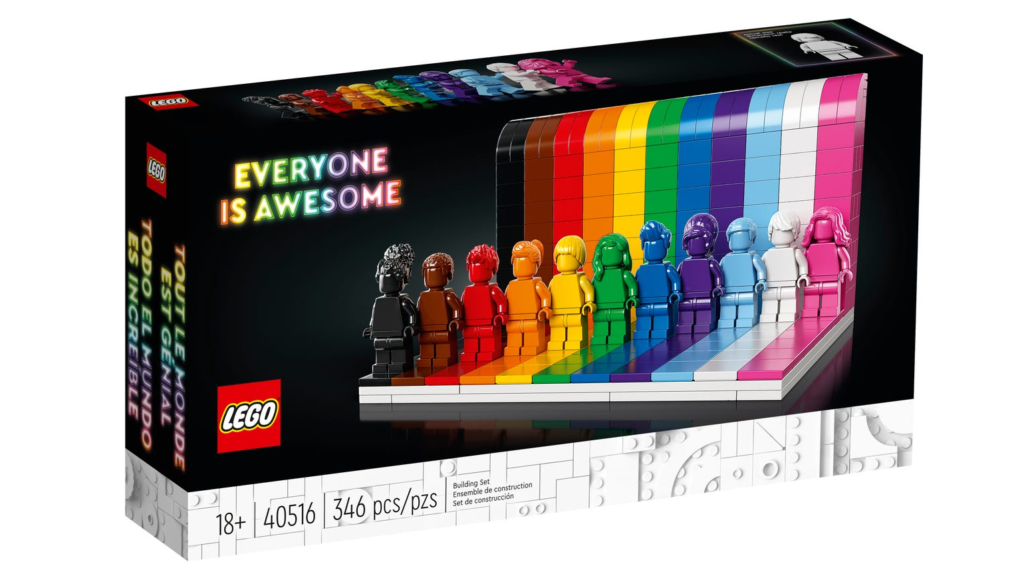 Sadly, what isn't awesome is that this set is rated 18+. Usually, Lego kits are age rated based on complexity, but at only 346 pieces to build a simple right-angled diorama, the Everyone is Awesome set is considerably simpler than, for instance, the Lego City Town Centre set (790 pieces, rated 6+) or the Hogwarts Chamber of Secrets kit (a whopping 1176 pieces, rated 9+).
The exception to Lego's age rating system seems to be sets that are regarded as "collectors' items", such as the Nintendo Entertainment System set. That packs in a staggering 2646 pieces and is also rated 18+, despite containing nothing that could be considered objectionable. These adult-targeted sets, which the Everyone is Awesome kit seems to share branding with, are routinely rated 18+.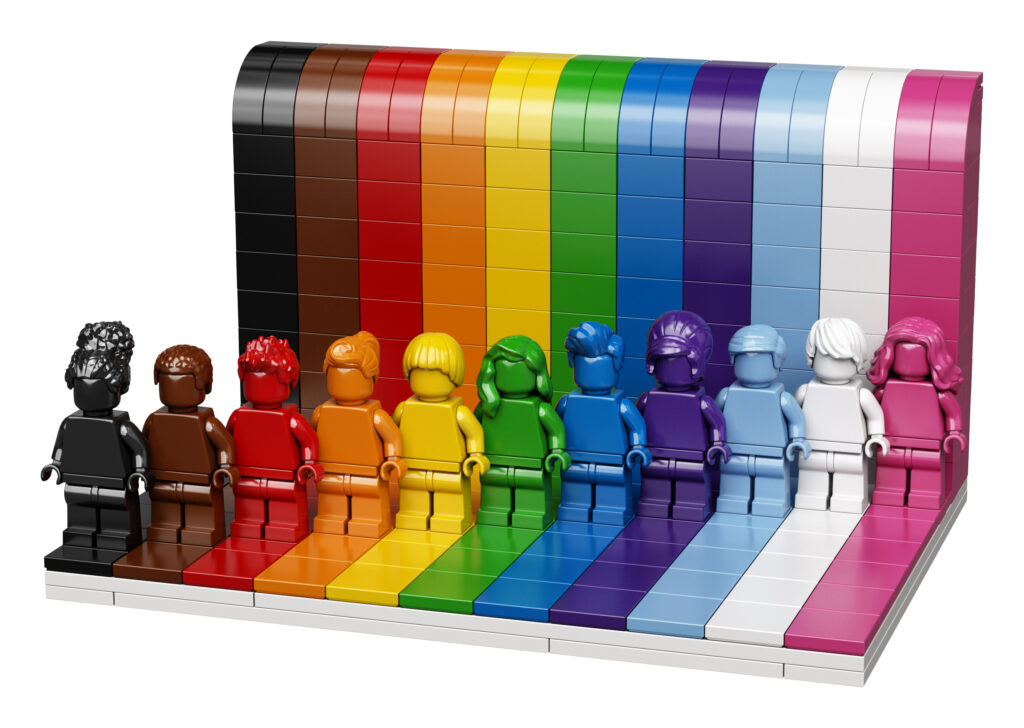 That does indeed seem to be the case here. A Lego spokesperson told Gayming Magazine, "this set is intended to be a display model rather than a playset and was designed with our adult fans in mind. That's why we have suggested the age-grade and used the packaging designed for our adults products."
Unfortunately for this set, the collector range and its associated age rating creates a troubling implication: that it's unsuitable for younger people because it celebrates Pride. Despite it not being a playset in the traditional sense, younger LGBTQ+ people may feel ignored by the branding decision – especially since Ashton himself says "If I had been given this set by somebody [when I came out], it would have been such a relief to know that somebody had my back. To know that I had somebody there to say 'I love you, I believe in you. I'll always be here for you.'"
Still, we're sure the set will prove a popular addition to LGBTQ+ Lego fans' collections when it goes on sale next month. Just make sure you're over 18 if you plan to celebrate your Pride in minifig form.