Dead by Daylight stalks into Resident Evil's Raccoon City in biggest expansion yet
Behaviour Interactive has a lot to celebrate this June, as its hit survival-horror title Dead By Daylight not only celebrates its fifth anniversary, but also implements its new Resident Evil Chapter—one of the most ambitious and anticipated chapters to be introduced. Tackling a franchise as iconic as Resident Evil is no easy feat, but Behaviour looks set to deliver with one of the biggest expansions to date, announcing a new killer, two new survivors, and a brand new map that are all very faithful to the source games.
Fans of the recent Resident Evil Remakes will be excited to see that characters Leon S. Kennedy, Jill Valentine, and Nemesis will be entering the realm of Dead By Daylight, all with the most recent renders from their respective games.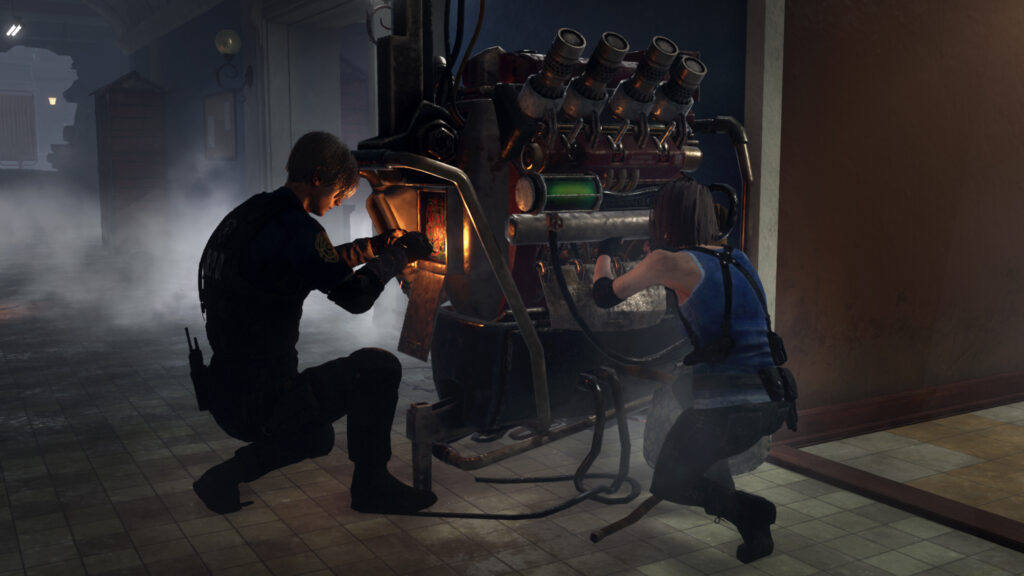 When describing the collaboration between Behaviour and Capcom, Game Director Mathieu Côté stated, "We could not have dreamed of a better way to celebrate our fifth anniversary than by welcoming the legendary characters from Resident Evil into our universe. They are at the root of all horror in video games and we are humbled to be able to honor that legacy with a new chapter, thus cementing our own position as the Hall of Fame of Horror."
Each character will have three unique perks, with some completely altering the traditional gameplay landscape. For example, Leon's new Flashbang perk will enable players to craft an entirely new item in-game, with an effect that seems similar to the Firecracker item of the past, which can potentially save players picked up by the killer.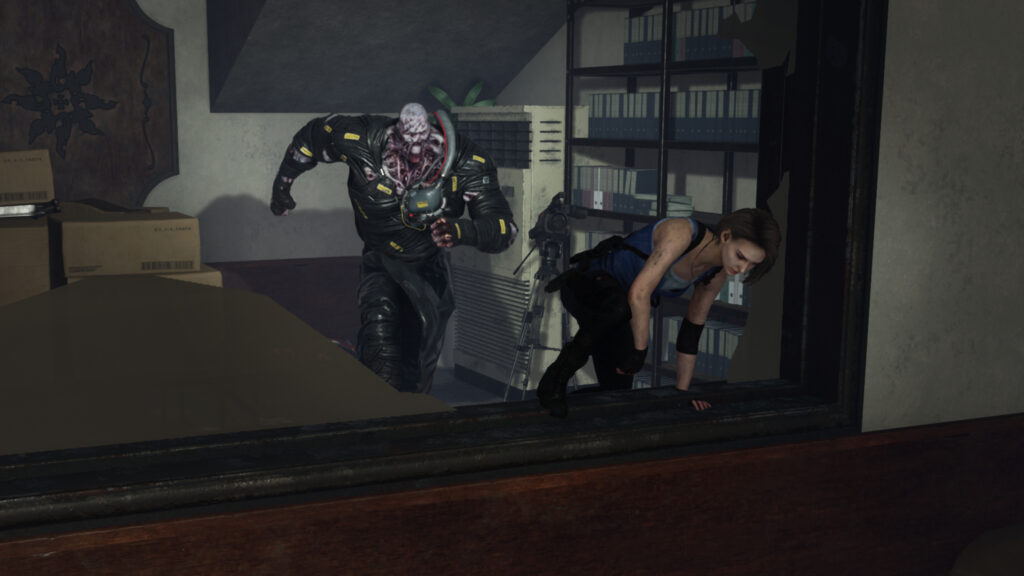 Nemesis will be joining the fray as "the Tyrant" (although not the Tyrant from Resident Evil lore), a ranged killer that will rely on status effects inflicted upon survivors by the tentacles that he uses to strike them, with his attack range increasing based on how many survivors are infected. When infected, survivors will create more noise, and are further susceptible to the Tyrant's attacks. Infection can be cured via vaccines, which are limited in quantity and randomly generated across maps during each match.
Nemesis will also be bringing a revolutionary gameplay mechanic into this chapter—maps where he is the killer will also occasionally spawn AI-controlled zombies that can potentially hinder and infect survivors. There's currently no word on if these zombies can be defeated and just how much of a threat they pose, but they will surely force survivors to play a bit more strategically, especially when it comes to hiding.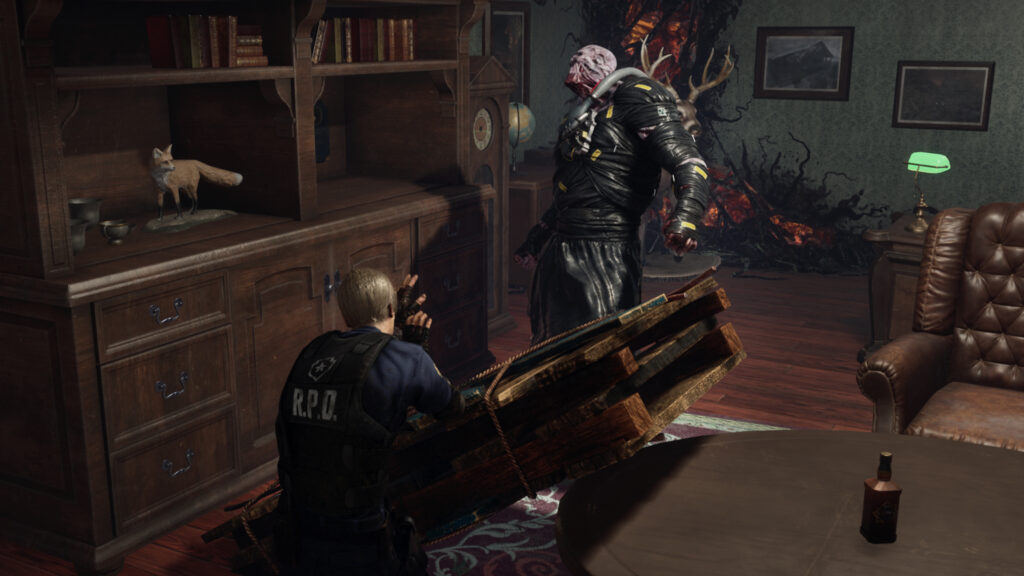 The new map is the Raccoon City Police Department, which has been modeled to look strikingly similar to how it appears in Resident Evil 2 Remake, with iconic locations such as the main entrance hall and library brilliantly recreated. Objectives will still remain the same as in other Dead by Daylight maps, with generators to be repaired and gates to be unlocked. More information will be provided in the near future, but until then, fans of Dead By Daylight can bide their excitement by checking out the newly released trailer for the Resident Evil chapter!
The new chapter will be available on 15th June for $11.99 (or regional equivalent), on Nintendo Switch, PS4, PS5, Stadia, Steam, Windows Store, Xbox One and Xbox Series X|S, and includes a free charm of the Umbrella Corporation logo!