Out Overwatch hero Tracer heeds the call in new comic 'London Calling'
In 2016, Blizzard revealed that Overwatch hero Tracer – the game's most prominent character and cover star – was a lesbian, in the online comic Reflections. Blink forward four years, and Tracer's headlining her own mini-series, co-published with Dark Horse Comics.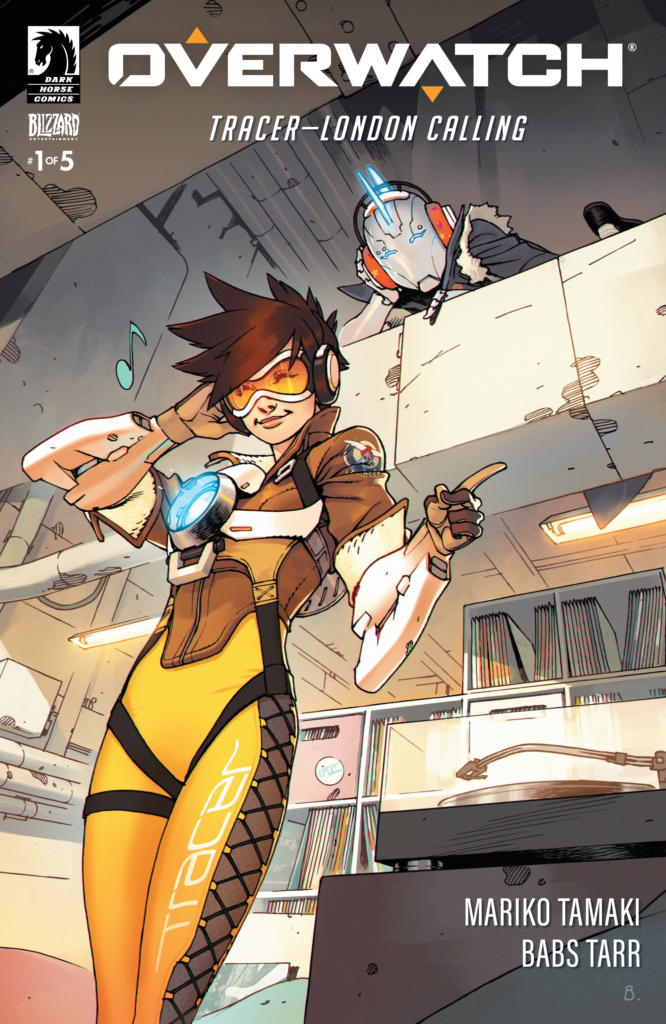 The series, called Overwatch: Tracer – London Calling, is written by Mariko Tamaki, the Eisner Award winning author of Laura Dean Keeps Breaking Up With Me and Harley Quinn: Breaking Glass, with art by Batgirl and Motor Crush artist Babs Tarr. The five-issue run sees Tracer uncovering a secret underground community of Omnics, the sentient robots that populate the Overwatch universe, and finding herself drawn into a battle for their independence.
When the Reflections story was originally published online, it attracted homophobia from some online for the depiction of Tracer – real name Lena Oxton – racing home to spend Christmas with her girlfriend, Emily. The comic was even banned in Russia, because even the single panel of the pair kissing contravened the country's controversial law against LGBTQ+ "propaganda". Thankfully, London Calling doubles down on Tracer's identity and relationship, with Emily a regular presence in issue one, and the pair sharing a sweet movie night at home. The comic even subtly doubles down on queer representation, with a background character referring to his husband. Take that, Russia. Or don't, since the comic isn't available there.
Overwatch: Tracer – London Calling has had something a stealth launch, with the first issue available right now, for free, on both Dark Horse Digital (registration required) and PlayOverwatch (where it's available as a PDF). It's also available in more than a dozen languages besides English, including Japanese, Korean, French, German, Spanish, and Italian. The best part, whichever language you read it in, is not having to actually hear Tracer's terrible, terrible, deliberately over-the-top in-game accent.
Subsequent issues will appear online on a monthly basis. Fans of physical comics, fear not – Dark Horse will be publishing the series in print starting on 2 December, available in comic shops worldwide.
To tie in with the launch of London Calling, there will also be an in-game Overwatch event running from 15-28 September. The 'Tracer Comic Challenge' will allow players to earn a brand-new epic skin dubbed, fittingly, Comic Book Tracer, which features art from the series. Other cosmetic items will also be available to win, while an assortment of comic book themed sprays can be earned by watching Overwatch streamers on Twitch.