DIGIPRIDE 2020: What's coming up?
It's Pride Season, but not as we know it! 2020 is the year when Pride goes digital, and rightly so given the ongoing global health crisis. Gayming Magazine is doing its part to celebrate Pride with something special: DIGIPRIDE 2020.
DIGIPRIDE starts on June 1st and lasts through to the end of August. That's three months of Pride-related content, articles, reviews, interviews and some big event moments along the way.
DIGIPRIDE is presented by Sold Out Games and sponsored by Bossa, with more sponsors to be announced throughout the season.
90 days of Pride are coming your way, but here are some of the highlights you can look forward to!
Pride Warriors
PRIDE WARRIORS is a three episode animated web series created for and by the LGBT+ community. It follows the hilarious misadventures of three LGBT+ superheroes, as they try and save Pride from white supremacist terrorists infected with the Moronavirus. PRIDE WARRIORS is hand-illustrated and animated by Gary Adrian Randall.
Each episode will debut right here on Gayming Magazine throughout July with special commentary from the artist. Then, it's over to you! In August, we are teaming up with Seagull Fish Entertainment to run a PRIDE WARRIORS Game Jam! Using the PRIDE WARRIORS art assets, you get to tell your story of the battle for Pride!
More info to follow but we can tell you now that there's prizes! Get more info and signed up now at www.pridewarriors.com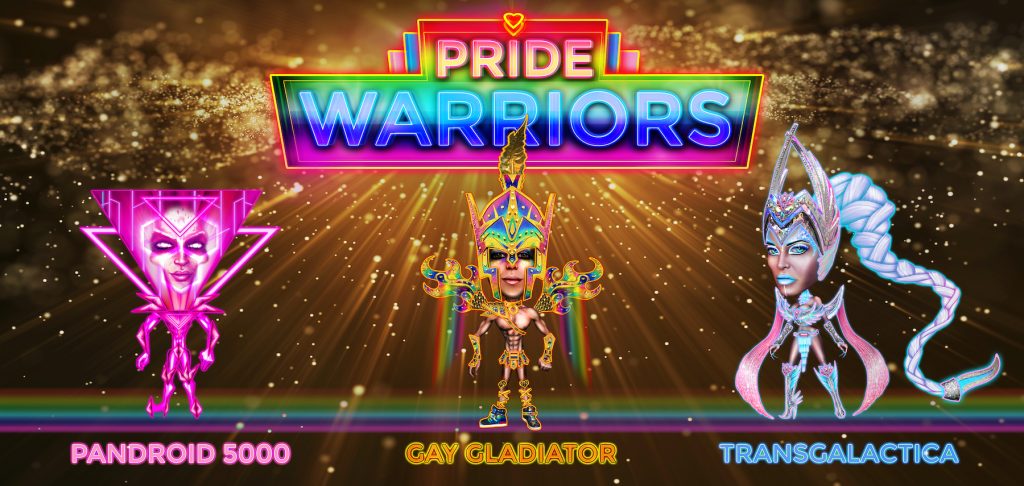 Queer Video Game Art Exhibition
Launching on 25 June, we are pulling together video game artists and fan artists from across the world to host a celebration of queer video game art right here on Gayming. Alex Taylor is curating this special exhibition which will be live throughout DIGIPRIDE and beyond.
DIGIPRIDE Streams
We've partnered up with the LGBTQ Twitch Team Rainbow Arcade to deliver a weekly DIGIPRIDE stream, celebrating LGBTQ streamers! Across 12 weeks, they will be streaming a variety of games including some exclusive previews of upcoming games like No Straight Roads and Radical Rabbit Stew, as well as streams of some queer classics.
More info on the stream schedules will be released soon!
OMG it's DIGIPRIDE!
We're partnering with the UK games industry's LGBTQ representation group Out Making Games to host a panel discussion around the topic of how the games industry is working from home. We wanted to take a deep dive into the changes, both positive and negative, that have come from the ongoing COVID-19 crisis.
The panel will take place on 23 June with a time TBC. An Eventbrite registration will open soon for this and we will share that link as soon as it goes live.
Queer Cosplay Parade
Dust off your cosplay and get ready to stomp the runway in your own backyard! We're inviting queer cosplayers from around the world to submit a one minute video of them parading in their best cosplay to hello@gaymingmag.com and we will then edit these all together to form one big virtual cosplay parade which will debut on 18 July!
Little Miss Büch Bay DIGIPRIDE Special
Rainbow Arcade's Justin Moore returns with a special DIGIPRIDE instalment of his Little Miss Büch Bay drag show in Animal Crossing on 2 August. Expect wig reveals, costume changes and other camp shenanigans. Follow along live and vote for your winner!
Last month, our own Ed Nightingale went to go visit Season 3 of Little Miss Büch Bay and you can read his report here.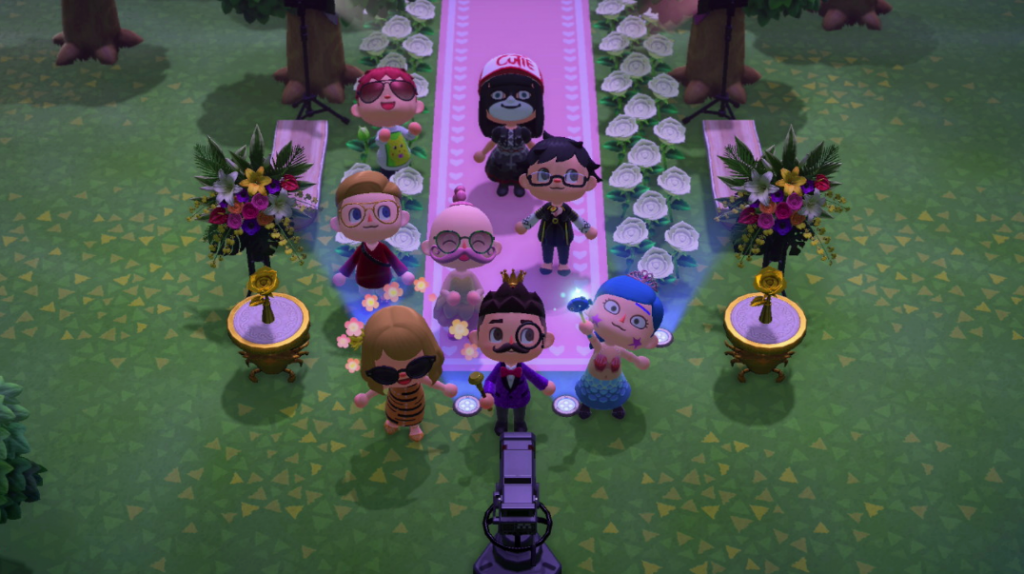 Gayming Magazine Plays D&D
Four legends of Gayming Magazine come together to stream a queer one-shot DND campaign DM'd by Gayming's Deputy Editor Aimee Hart! The quest begins on 20 August at a time to be confirmed. Come along and watch as players from around the world take on this queer quest armed with their wits, knowledge and dice!
As we get closer to the campaign, details and back story of the quest will be shared so you're ready to join our merry band on their journey!
Regular Features
"THAT'S NOT ENOUGH!" I hear you cry…. well we will also be bringing you regular features throughout DIGIPRIDE, including our regular Gayme of the Week features, our new weekly Comic Corner column and our fortnightly Spotlight Interviews with LGBTQ industry people. Plus, there will be reviews, previews, and plenty more surprises along the way!