Othercide, a new tactical-horror RPG makes you face your nightmares
Focus Home Interactive revealed last year that they were partnering with a number of different developers back in 2019. The Lightbulb Crew was part of that reveal and while the art looked good, we had no idea what the game was called. As it turns out, it's name is Othercide.
The reveal of Othercide was thanks to a trailer released on Focus Home Interactive's Twitter. It looks exactly what we thought it would look like, thanks to the artwork that was previously shared. It's dark, grim-looking with a touch of red here and there, and seems to focus on beating the crap out of some dark, spiky-looking monsters.
We don't know too much about Othercide apart from its a tactical, horror RPG where, according to its Steam page, you'll have to "lead your army to combat in an intricate dance of spectacular actions and counters, using an original Dynamic Timeline System, and face fearsome bosses in epic battles."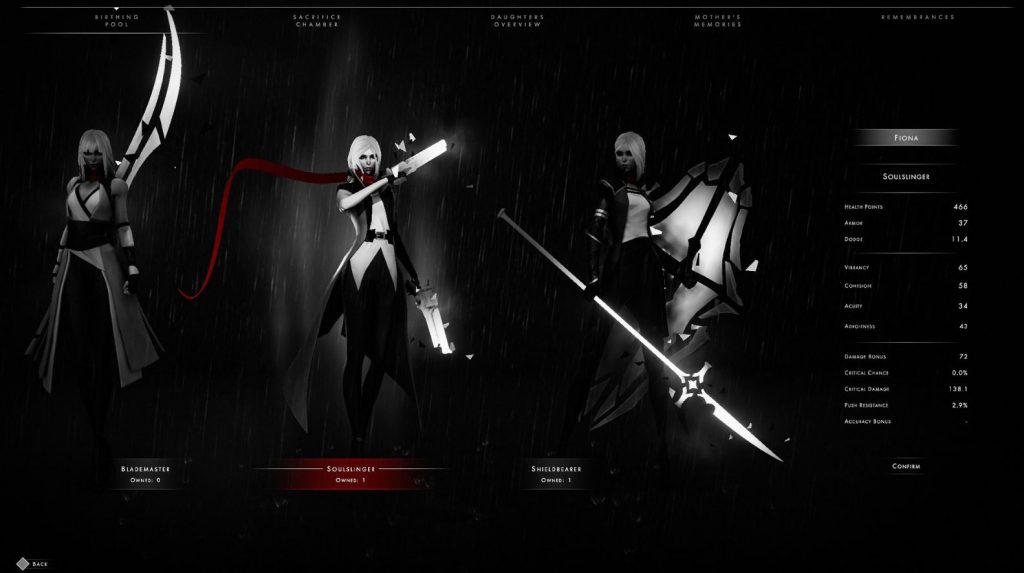 As we can see from the screenshot from Steam, it seems that one of the characters you'll be playing is called Fiona. Using her, you'll have to do the following things.
Lead, evolve and sacrifice your army of Daughters
Outsmart nightmarish creatures in a spectacular Tactical RPG
Endless combat possibilities with the Dynamic Timeline System
A deep and complex narrative stretching back eons
We don't know much more about Othercide, but we're always down for some more tactical RPGs in our lives, especially ones that have some horror in there.