2064 Read Only Memories comic issue 1 is out now
We talked about the 2064 Read Only Memories comic only a short time ago, but now we don't have to just talk about it. We can actually read it because, yes, the first issue of this comic from IDW Publishing has just been released today.
The 2064 Read Only Memories (ROM for short) comic follows the events of the video game, where Lexi Rivers has just quit the Neo-San Francisco police department, choosing instead to settle into the action-packed life of a private investigator.
With such a hectic lifestyle, it's no surprise that when a robot hires Lexi to look for their missing human lover, a simple job turns deadly as she mixes with the mega-rich who live on high and the gangs of sentient and angry AI running amok below.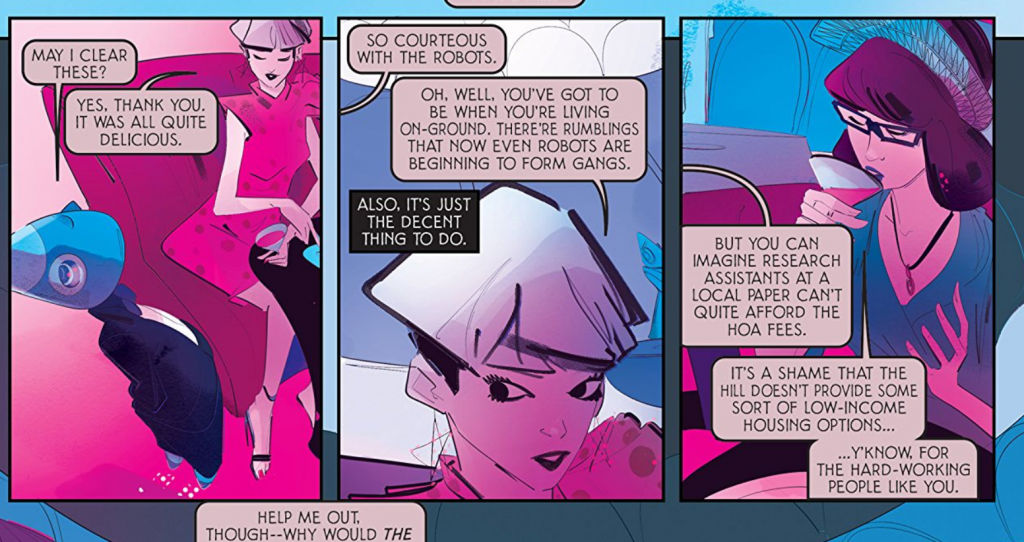 This comic series comes from a joint venture between game developer MidBoss and IDW Publishing, who has published licensed adaptions such as Star Wars, Sonic the Hedgehog and more.
Just like the video game, 2064 Read Only Memories, expect to see intersectional themes of diversity, social issues, and technology. We're very excited to see how, so please expect our review of the first issue on Gayming Magazine sometime soon!
You can purchase the first issue on Comixology, as well as your local comics store for just $4.99. The second issue of this four-issue series will be releasing January 2020.