Heart of the Woods, a Yuri visual novel, launches its voice over Kickstarter
Heart of the Woods is one of the most unique visual novels of all time, and we're super stoked to say that it's getting a full voice-acting cast.
Voice-acting in visual novels can be quite rare, but Heart of the Woods has appealed to so many players out there, that it's no surprise that voice-acting is the next step for players who want more from the game.
And they're going to get more, because as of yesterday, a Heart of the Woods Kickstarter has launched and as of publishing this, it already has 77% funded. Showing that, once again, Heart of the Woods fans are both incredibly passionate, and are more than eager to put their money where their mouth is.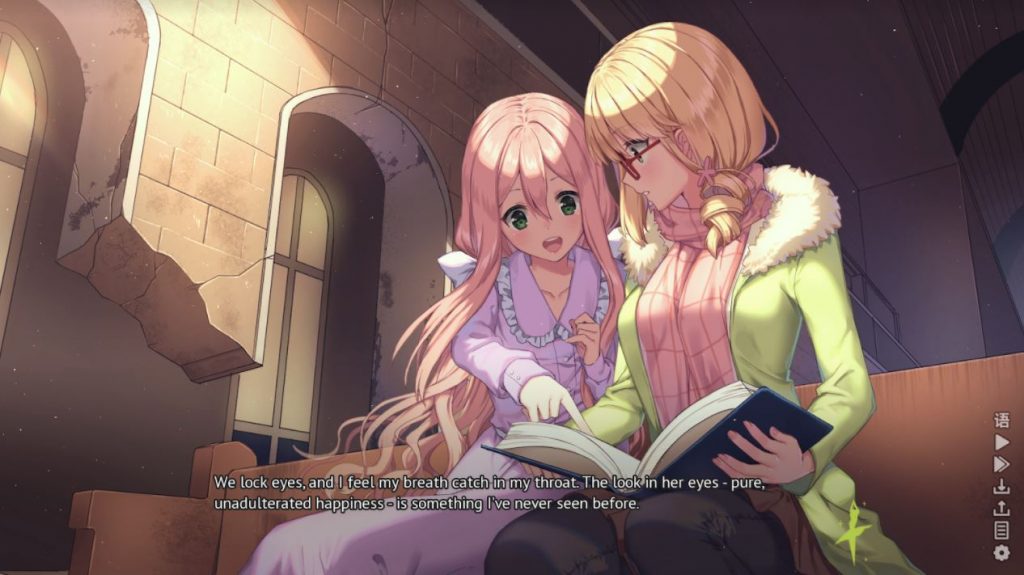 But what is Heart of the Woods? It is a fantasy yuri visual novel about paranormal investigation, ancient mysteries, and love between two girls that transcends life and death. It puts players in the shoes of various characters, the main being Tara and Maddie, two best friends who are also paranormal investigators that have decided to investigate the sleepy town of Eysenfeld. There they'll find mysteries, supernatural and otherwise, as well as…the Heart of the Woods.
As for the Kickstarter, your money won't just be for the voice-acting, but for merchandise too. The pledges start at $1, where you'll be rewarded with a digital postcard, to $175, where you'll receive a little bit of everything. Meaning you could get your hands on: a digital postcard, a physical postcard, a collector's edition of the PC physical edition, a T-Shirt, keychain (bundle), magnet set, and a coffee mug.
Interested and want to support Studio Elan in their Kickstarter? Be sure to pledge here today.
---
Want to know more about Studio Elan? Check out their social media! As for more indie gayming, Gayming Magazine has you covered.