8 Famous Musicians who made songs for video games
The world of video games and popular music collide a lot more than people think. With stars like Katy Perry, Imagine Dragons, Skrillex, Paul McCartney and more, strong and powerful lead songs are slowly becoming more integral to a game, in the same vein as a Bond or a Fast and Furious film.
As this is still quite a recent trend, pop stars can sometimes be quite clueless when it comes to doing press or interviews on the matter. To watch them talk about said collaboration can make for the funniest and most awkward interviews. That is if they even decide to acknowledge their work ever being featured in a game in the first place.
Here are 8 times famous musicians made songs for video games. Some may even surprise you!
Leona Lewis: My Hands (Final Fantasy XIII)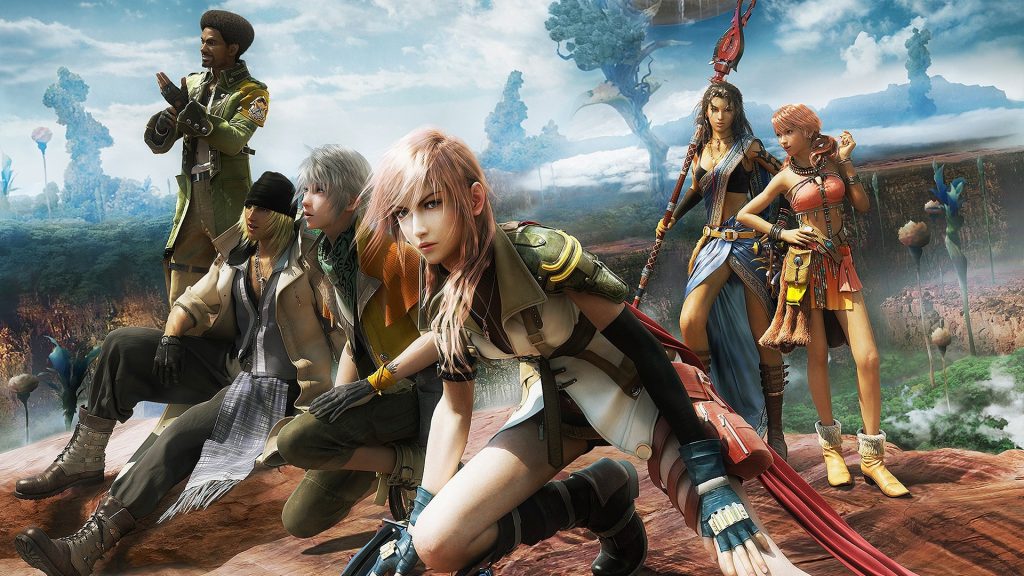 The Final Fantasy series are pioneers when it comes to working with star-studded celebs, and it all started with Final Fantasy XIII.
The first time Square Enix worked with a pop star was in 2009, where they used My Hands by Leona Lewis from her album Echo. The song appears at the end of the game during the end credits scene and also in an extended trailer.
Leona was then featured in another trailer playing the game where she "loved running around the land" and how she couldn't wait to see Lightning "do her thing". This was obviously very forced and so cringeworthy it hurt.
In all seriousness, Echo is a great album and I couldn't help but going back to listen to it after thinking about it again.
Skrillex: Face My Fears (Kingdom Hearts)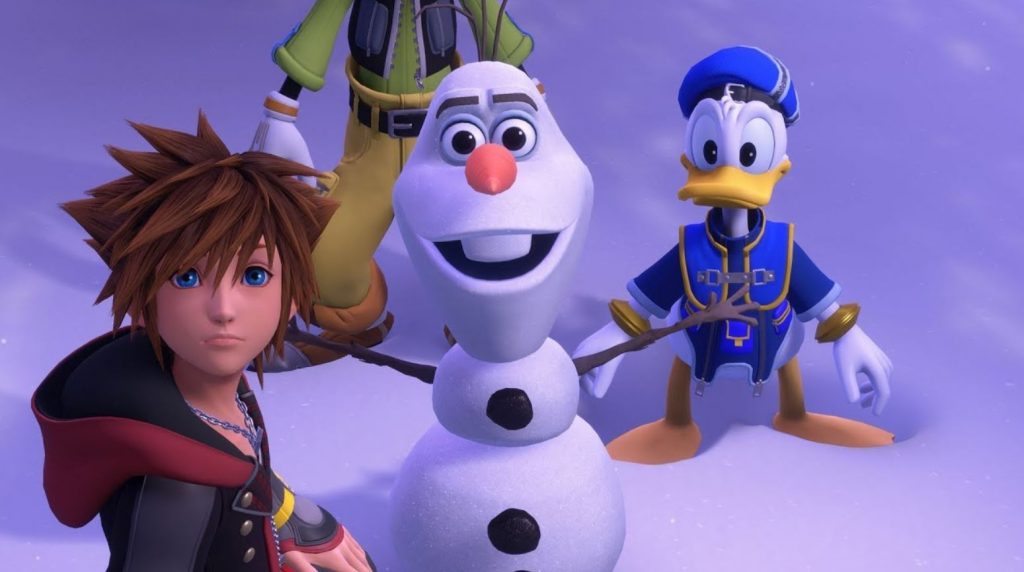 Staying with Square Enix we have Kingdom Hearts 3 which includes a track made by Skrillex. Skrillex has experimented with creating songs for different outlets before, with his appearance and input in Wreck-it Ralph.
Kingdom Hearts 3 has always been known for its lead songs Sanctuary and Passion, so the company stayed loyal to working with fan-favorite Utada. however this time, alongside Utada, Square Enix collaborated with Skrillex to create Face My Fears. Similar to the other songs in the franchise it was a melancholy ballad with cheesy subtext.
But what was different about this song was the dance break, which makes for a sudden change of pace and a more light-hearted feel. It really captures the fun of Disney, and compliments the fast-paced action that Square Enix brings to the game.
The game actually has two themes, Face my Fears and Don't Think Twice. Both available in English and Japanese. Utada stated she wanted to work on a remix of Chikai (The English version of Don't Think Twice). But as Skrillex was such a fan of the series, he wanted to make a whole new song together which he later confirmed was made in the same key as Passion.
Skrillex continues to play a rendition of Face my Fears at his concerts more suited to the atmosphere of a Skrillex show, with Kingdom Hearts 3 cutscenes playing in the background. Skrillex fans may be confused, Kingdom Hearts fans may rejoice, but everybody be jumping!
Paul McCartney: Hope for the Future (Destiny)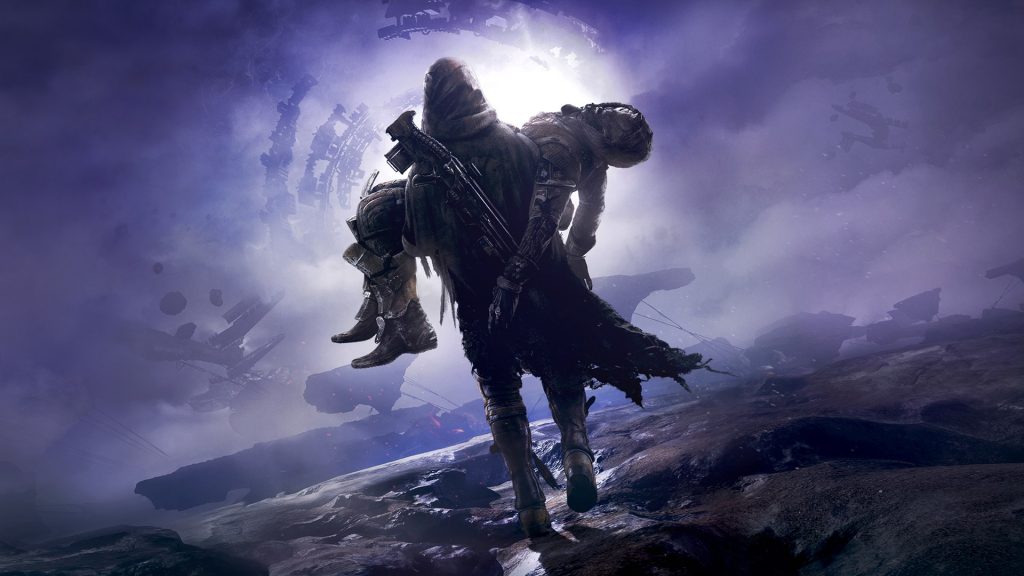 We are having a break from Square Enix, but not for long.
In the meantime, let me explain how the legendary Beatle, Sir Paul McCartney worked on Bungie's Destiny! Others working on the game's soundtrack include Micheal Salvatori and Martin O'Donnell, who previously worked with Bungie on the Halo franchise' music. All these legends worked together on the soundtrack with parts of the score recorded by an orchestra at Abbey Road Studios.
McCartney also created an original song Hope for the Future for the ending credits of the game and a music video was made which featured in-game footage of Destiny with a ghost projecting an image of McCartney working it on camera. Well as much as you can work it to a song like this. 
Although, McCartney did have some trouble with the creation of the song. He has been quoted to have said, "It is not just a game song, this will get played outside the game so it has got to be stand-alone too. You can't have references to aliens or people will think, 'What's he talking about?'" Because The Beatles were known for their down-to-earth, meaningful lyrics such as "we all live in a yellow submarine." The song is clearly an epic spacey-sounding belter which released with remixes from various DJs.
Ariana Grande and Katy Perry: 'Touch it' and 'Immortal Flame' (Final Fantasy Brave Exvius)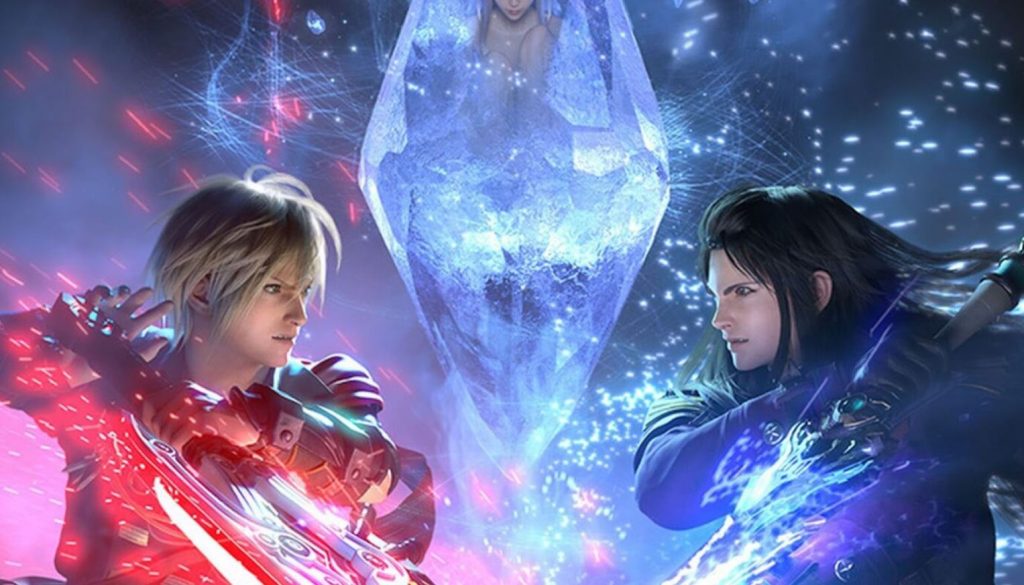 Now back to our regularly scheduled program with yet another Square Enix game. This time however it's a mobile game with not one, but two artists making contributions.
Final Fantasy Brave Exvius is a turn-based RPG on iPhone, Android and Amazon Fire devices. It regularly collaborates with games under its own company's umbrella, including characters like Lara Croft, Sora, and Cloud. What was unexpected were Katy Perry and Ariana Grande making their video game debuts, not only by including their own songs in the game but as playable characters.
Ariana was first to have her song Touch It in the game. However, it was an orchestrated version of her song from her album, Dangerous Woman. The remix was made so that the song suited the world of Brave Exvius more and was made by a 52-piece orchestra led by Sebastian Cano-Besquet. Her in-game sprite is her iconic bunny look and is called Dangerous Ariana.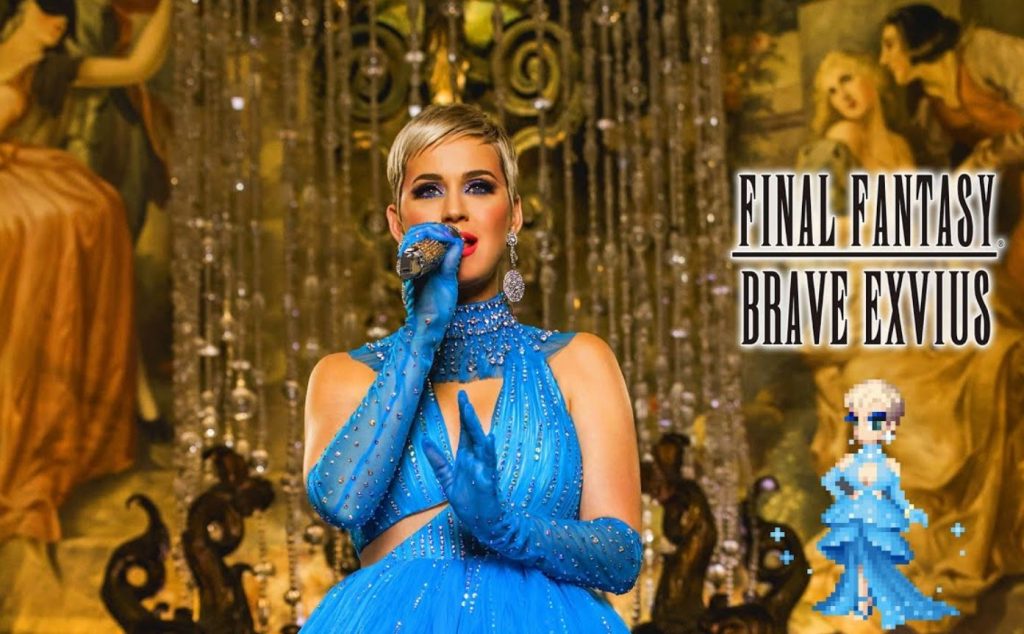 Katy, on the other hand, has 4 different costumes and her song was made specifically for the game.
A special event held at Long Beach California was held called the Final Fantasy Brave Exvius FFBE Fan Festa 2018, announcing an update alongside Katy's appearance and song original song Immortal Flame to be included in the game. She also made an appearance on stage and spoke about the whole creative process and answered fan questions. She then proceeded to talk about how she loved "becoming an 8-bit". The terminology isn't there, but you have to admire the effort!
Seeing the world of pop music and video games clash live on stage is so fun for pop culture nerds, such as I. It's a great change to see someone who doesn't know the most about games talk about them in such a positive light. She also mentioned "finding your tribe" referencing the audience, and this is a message something gamers will know all too well about. It just goes to show artists don't have to be gamers in order to create content for games, neither do they have to pretend to be.
The only downside to this is Immortal Flame not being available to buy or stream anywhere but either in game or on YouTube. The same goes for the Touch It orchestrated remix.
Imagine Dragons: Warriors (League of Legends)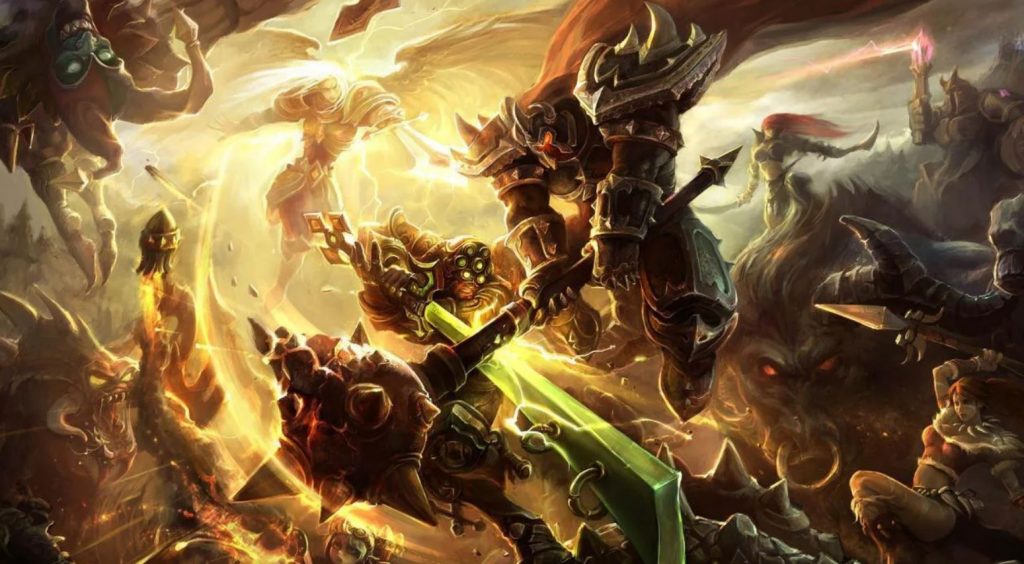 Arguably the biggest fanbase out there belongs to the League of Legends community. To celebrate the 2014 Season World Championship, Imagine Dragons created the track Warriors, a heavy sounding beast of a hype song that was made to be screamed out!
Riot made the official music video for the song which was an ode to the fans and players of the game, showing balls of light flying and fighting in the air that turn out to be players of the game.
The song was performed live in South Korea on the Grand Final stage at the 2014 Worlds Championship Tournament. The song originally being created for Riot and the official League of Legends YouTube channel, it was called "a creative collaboration by Imagine Dragons and Riot Games."
You would think Imagine Dragons would feel a sense of loyalty to the company, right? Well, the song was then featured as the official theme for the WWE Survivor Series, used in a trailer for Colony, the final trailer for Wonder Woman, the official song of 2015 FIFA Women's World Cup in Canada, and finally appeared in Divergent's original soundtrack. Would you 'imagine' that!
Florence + The Machine: Stand By Me, I Will Be and Too Much is Never Enough (Final Fantasy XV)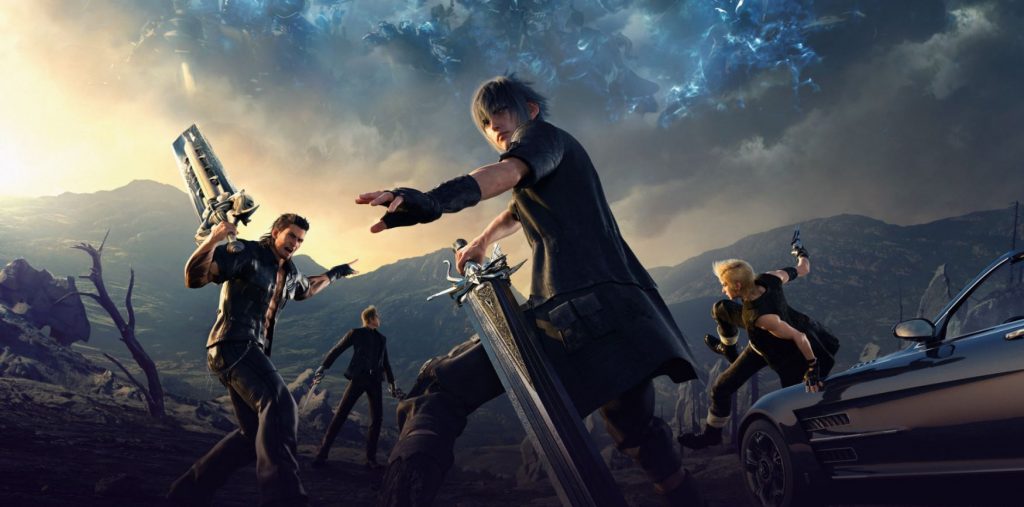 This is the last time we'll talk about Square Enix in this article. I promise! It is, however, the collaboration that works the best. Florence + The Machine's music suits the game of Final Fantasy XV so well, and was done in a way that wasn't too forced but felt natural and right.
Florence Welch didn't pretend to know too much of the game but instead spoke of the work she has done and how it fits into the world of Final Fantasy XV.
The episode, which was suitably titled Songs from Final Fantasy XV, contained 3 tracks Florence worked on accompanied by a full orchestra. The main song which was used as the theme in both the Japanese and worldwide release of the game, was a cover of Stand By Me by Ben E. King. The other two songs are I Will Be and Too Much is Never Enough.
P!NK and Eminem: Won't Back Down (Call of Duty: Black Ops)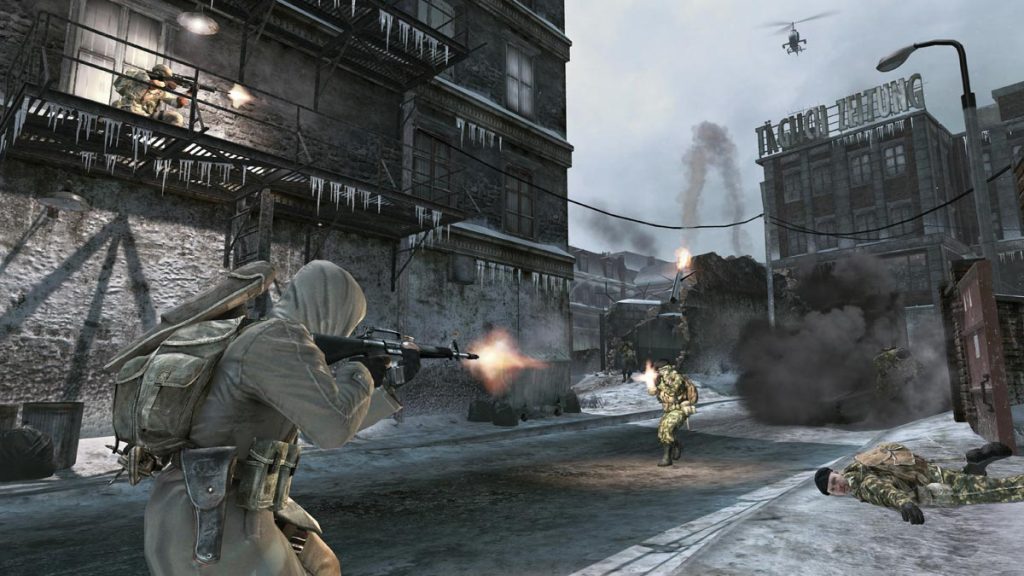 Whenever I hear this song, all the good times of fast-paced zombie-killing action comes flooding back. Playing the Black Ops zombie mode with 3 of my friends made for good memories of us trying to get this song to come on, but rarely succeeding. Probably because I would unintentionally sabotage us. Maybe, sometimes, intentionally. 
If you couldn't tell already, Eminem partnered up with P!nk to create Won't Back Down for the Call of Duty: Black Ops' Zombie Mode. Specifically, it was an Easter egg in the 6th zombie map, ironically named Five. Five was based in the Pentagon during the Cold War where you and 3 friends would battle hordes of zombies as John F. Kennedy, Robert McNamara, Richard Nixon, and Fidel Castro.
As if all this wasn't weird enough, Won't Back Down would play once you find three red telephones in different locations around the map and activate them. The song was also in the trailer of the game.
But don't worry if you hadn't heard the song from the game, as it was also used in Mission Impossible: Ghost Protocol, and Hitman: Agent 47. When in doubt, sell your song to as many different outlets as possible.
CHVRCHES: Death Stranding (Death Stranding)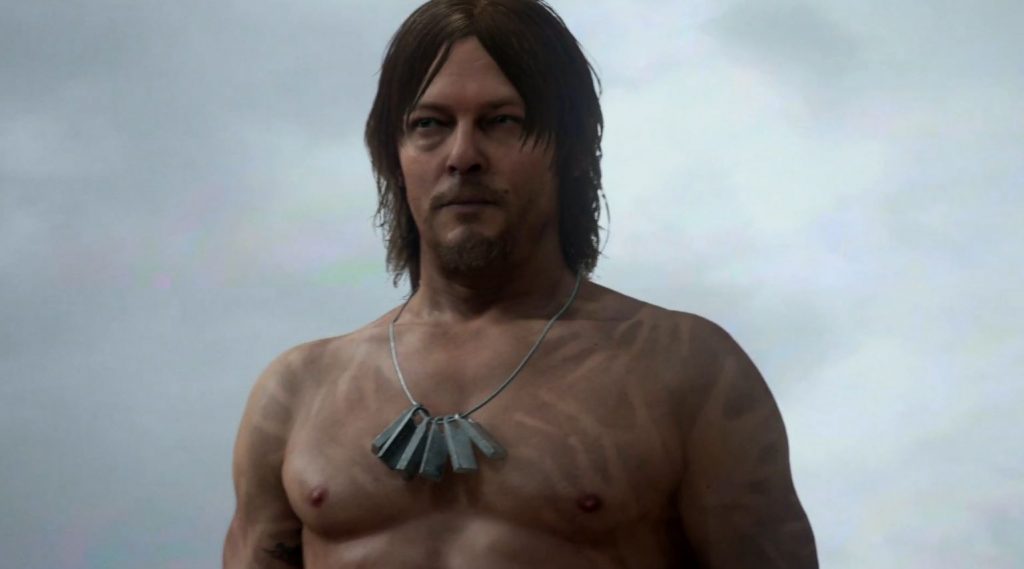 Games are heading more into the mainstream media, and there is no better example of this than Kojima's Death Stranding. The game already stars big-name actor, Norman Reedus and with each new trailer of the game, Kojima Studios includes more new character announcements that show off their in-game character names, alongside the actor's names. All in all, making Death Stranding seem more like a movie.
For the soundtrack, there is already a tracklisting for the album Death Stranding: Timefall. It will be released November 7th, a day before the release of the game. Chvrches track on this album is, surprisingly, just Death Stranding. The song was released on October 1st and will appear at the end of the game.
In a press release Chrvches said Koijama is a "visionary in the gaming world and we were honoured to be involved". The song gives a sense of loss and damnation with lyrics like 'what will become of us all at the end of love' and 'keep us together as the lights go dark'. If all the other songs are original tracks made for the game, then we can expect a bleak dark album full of lows and highs.
On a brighter note there is currently a playlist on Spotify from Death Stranding consisting of songs inspired and used for the trailers of the game.
---
As you can tell the world is moving forward, and when it comes to including video games into the mainstream media, more artists are wanting a cut of the pie.
As a thanks to you for reading this article here's a playlist I compiled on Spotify with my favorite songs inspired by and for video games! Enjoy!