New Sims 4 Cover Art Features Same-Sex Couple
The Sims, the life simulation game, has always maintained its realistic routes. I mean, where-else can you play a game that has you cooking, cleaning, going to work and crying in the shower until you defecate on yourself all wrapped up and called "adulthood?" A household name for video gamers since 2000, The Sims 4 is now celebrating households with same-sex partners.
The Sims 4 was originally released in Fall 2014, but almost five years later it's still going strong thanks to an avalanche of expansion packs, game packs, stuff packs, downloadable content and special additions. However, it's perhaps the next update that will delight queer gamers the most.
Fresh off the heels of June's Pride Patch update, which included a variety of new colors to make your digital homes extra bright and the addition of LGBT support home decor, the newest overhaul will find a new queer couple featured on the cover art. This marks the first time in Sims history that same-sex partners were depicted on the game's cover despite the creators always making gay characters available to players.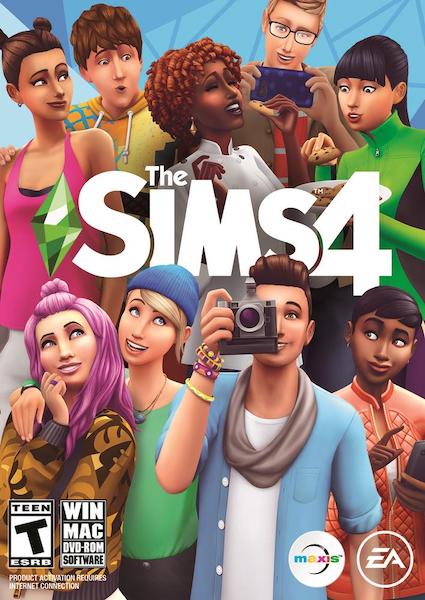 According to MetroWeekly, the same-sex couple, Dela Ostrow and Mia Hayes, will be around for the long-haul and are considered as part of the game's new set of core characters. Dela is the daughter of a world recognized fashion photographer and she just opened up her own clothing line. Her partner, Mia, is a computer programmer and artist who is described as more of a rebel than Dela.
Is this enough for you to pick up your game again? Sound off in the comments.