Can you be gay in Lake: Season's Greetings?
Lake allowed players to step into the shoes of bisexual protagonist Meredith Weiss. With that in mind, it's not too much of a stretch for gay and queer players to wonder if there are any LGBTQ+ themes and features in its prequel, Lake: Season's Greetings.
In Lake: Season's Greetings, players take on the role of Thomas Weiss, Meredith's father. Much like the previous game, your task is to go around the snow-covered town of Providence Oak to deliver mail to the residents and uncover their problems — which you can even help them with if you're so inclined. This means getting into your truck, flipping the radio on, going through the town, and enjoying the sights.
But without Meredith, does that mean there are no LGBTQ+ or gay elements included in this prequel? Let's find out.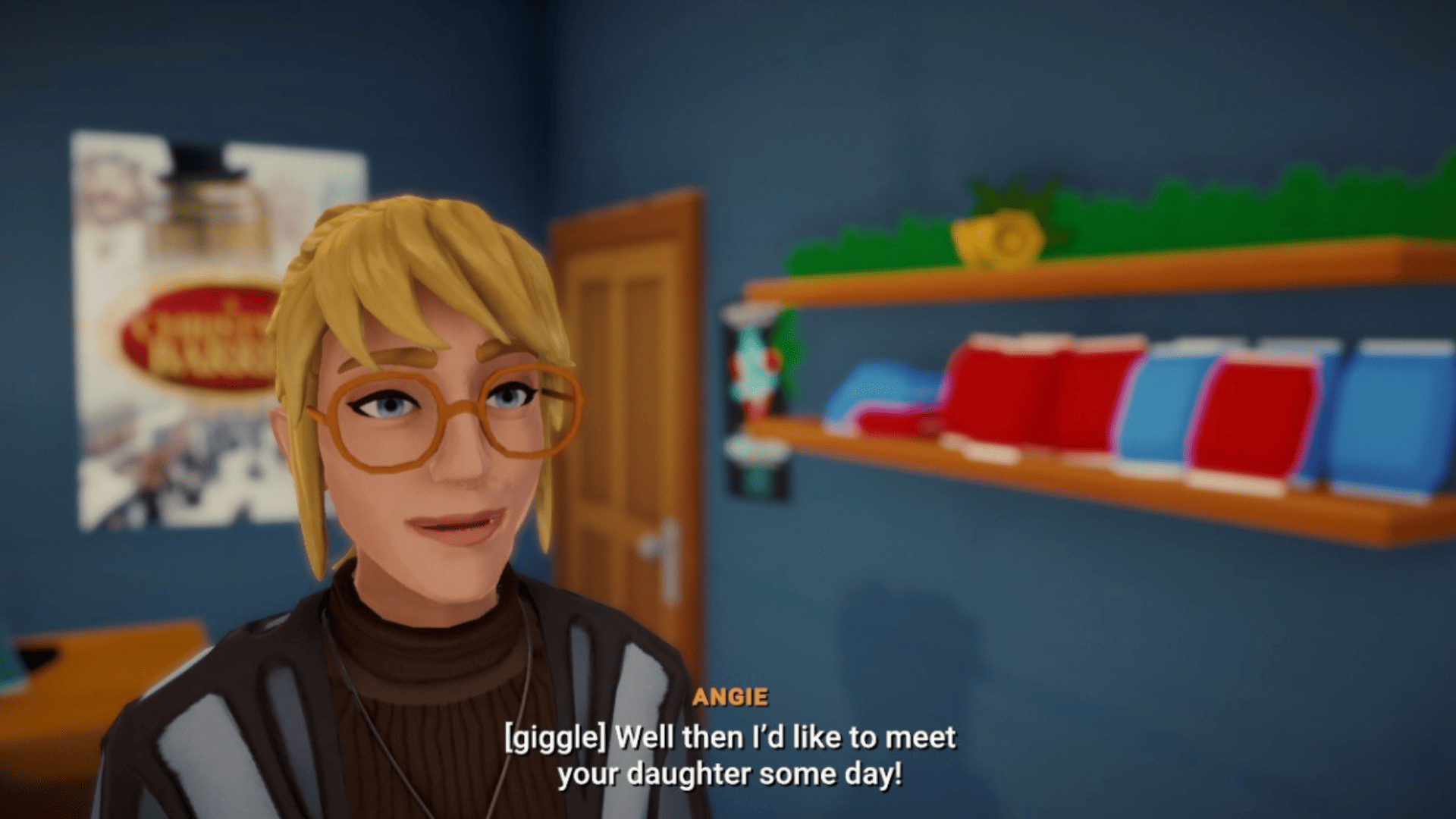 Can you be gay in Lake: Season's Greetings?
The short answer for this is that no, Thomas Weiss (aka player) cannot be gay in Lake: Season's Greetings. He's very happily married to his wife, Emily Weiss.
However, that doesn't mean there are zero LGBTQ+ references or characters in the game. However, be warned that if you've not played either Lake or Lake: Season's Greetings, spoilers will be ahead.
As you play as Thomas, you get to meet the residents of Providence Oak. One of those residents is Angie, who owns the movie and TV-orientated Flick Shack. Like many of the residents that you meet, she's not having the best of starts to the holidays due to a break-up with her long-distance partner.
Angie casually reveals the gender of her partner, and we cannot stress enough that this is set in the 1980s when homosexuality was still very much regarded negatively. However, Thomas does not respond negatively, and the player is not given the choice to, solidifying Thomas as both an ally to Angie and — whether she knows it or not — to Meredith, his daughter. It's only a small moment, but it says so much.
Unfortunately, there are few other LGBTQ+ scenes in Lake: Season's Greetings outside of an occasional easter egg — for example, The Colour Purple book you can see in the new bookstore — or Angie. But fret not; there's still plenty to love for queer gamers who adored Lake.
Lake: Season's Greetings is available to play now on PC, Xbox Series X/S, and PS5.