Teatime Adventures returns with Tea Pets and cosy experiences
If you cast your mind back to the year 2021, you may remember a particular tabletop game that had us all in its clutches: a cutesy, cosy game known as Teatime Adventures.
Fast forward to now, and the game from Snowbright Studio has taken the tabletop world by tealeaf and scone, winning fans from Dicebreaker to Oxenventurers and more. It's not hard to see why, as Teatime Adventures offered a small, but wholesome alternative to Dungeons and Dragons (with gameplay features that even included baking) has since expanded, creating a world that's cute and welcoming to all marginalized identities.
With their new campaign, Snowbright Studios looks to once more wow players with the promise of four different books: Teatime Adventures Core Rulebook 2E, Teatime Adventures: Tales from the Oakenbend, Teatime Adventures: Tea Pets and Teatime Adventures: Tea Pets Player's Pack.
Each book will incorporate something new to Verdant Isles. The rulebook will include everything needed to play the game, as well as a guide to the history, magic, and towns and cities that make up this whimsical world. It should be noted that the book aims to be helpful to both players and GMs.
Returning players looking to support Snowbright Studios will also find that the Teatime Adventures rulebook contains various new content, such as new locations, lore, spells, and a new D6 Harmony magic system. There's even a unique solo adventure for those looking to wet their whistle on a new journey.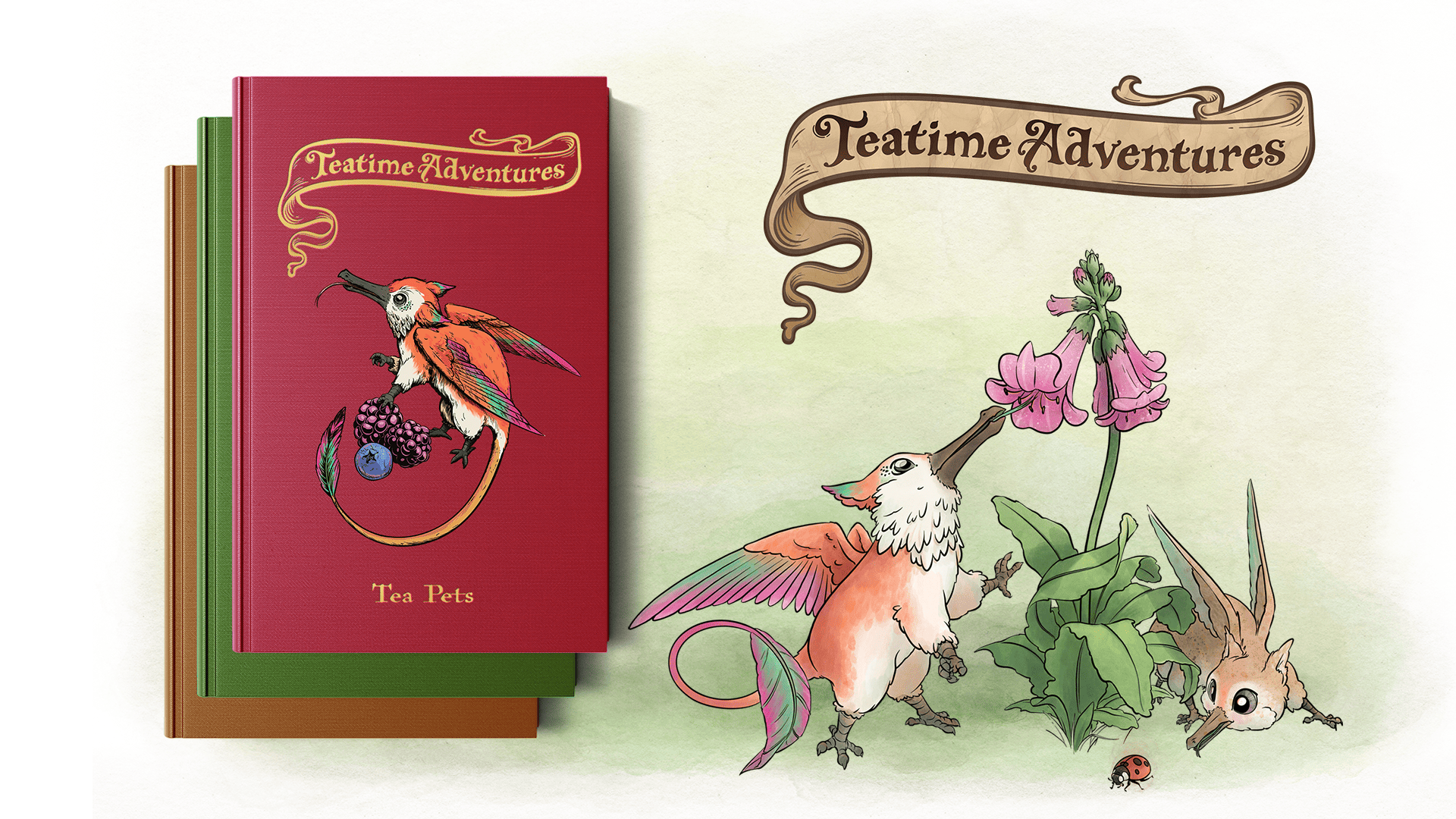 Tales of the Oakenbend is a 200+ page book full of mapped locations, 35+ characters for players to meet, intriguing mysteries, and astonishing folklore that help make up adventures or one-shots, and ultimately can be extremely beneficial to anyone looking to make a campaign out of Teatime Adventures.
The main event, however, is Snowbright Studio's latest: Teatime Adventures: Tea Pets and Teatime Adventures: Tea Pets Player's Pack. The former offers a new way to play Teatime Adventures — by tending and rehabilitating wildlife, as well as designing habitats to help tend your tea pets. In Snowbright Studio's own words, this new book is "partially inspired" by well-known farming games like Stardew Valley and Harvest Moon. So, if you take comfort in those sort of games, you'll feel right at home with the new gameplay features here. Moreover, to go along with the cafe-like vibes already in Teatime Adventures, Tea Pets provides new pet-friendly recipes and bakes. Win/win!
Last but not least is Teatime Adventures: Tea Pets Player's Pack. Acting more like a craft book, this pack urges players to be creative with its use. Whether you want to create Verdant Isles holiday decorations, design bookmarks, or colour in and name your new best friend pets and plants, it's entirely up to the player how they incorporate the player pack into their sessions.
If Teatime Adventures sounds just like the game for you, you can find out more about the campaign over at BackerKit.