Streamer Spotlight: bagel rabbit
Seeing a human-sized rabbit in BDSM wear playing an electric violin may not be what you'd automatically expect to find on Twitch, but that's exactly what bagel rabbit offers her viewers. She's an award-winning professional violinist who combines this skill with her love of the furry community and NSFW content to create a unique streaming experience.
We chatted with bagel rabbit about her journey in streaming, her career in music, and more!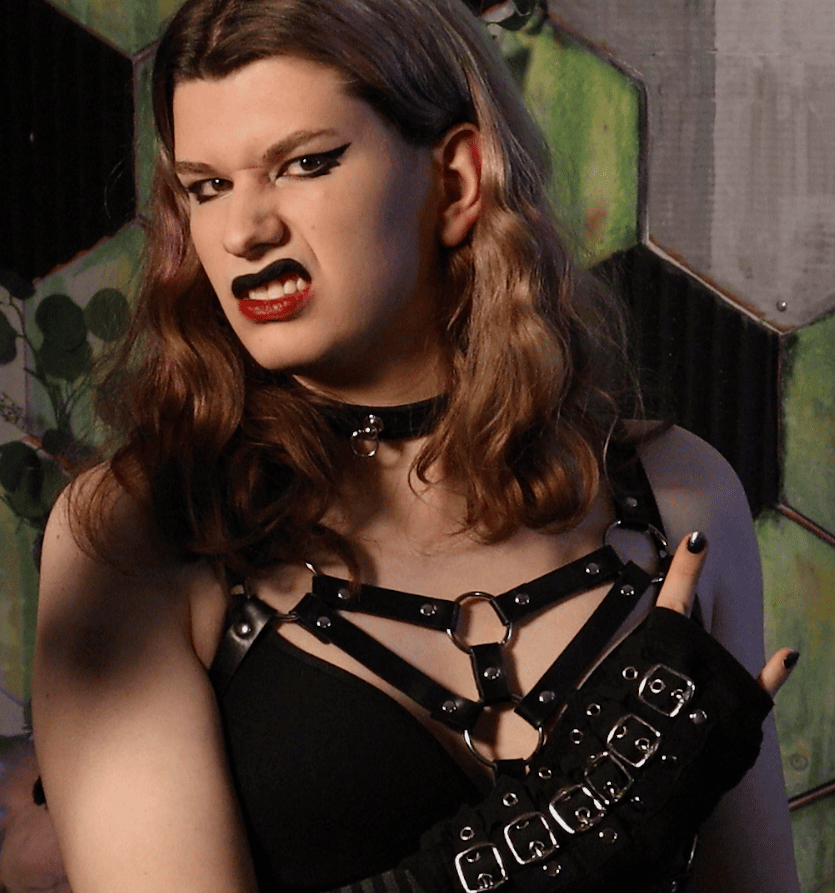 How did you get into video games/streaming?
Back in 2014, I amassed a small but enthusiastic audience on YouTube by playing Kerbal Space Program. I met up with a larger KSP streamer at a convention, and he encouraged me to give streaming a try. From the very first time I pressed that "go live" button, I was hooked. I have grown and changed in so many ways since then, but streaming is still one of my greatest passions.
What is your favorite thing to stream?
I play improvised electric violin solos over song requests from Twitch chat!
How long have you been playing the violin?
I've played for nineteen years of the twenty-four that I've been alive. I didn't like it too much at first – you try convincing a five-year-old to enjoy playing "Twinkle Twinkle Little Star" every day for a year – but it has grown into one of my deepest passions and greatest sources of joy.
What made you decide to include your musical performances in your streaming?
Nearly four years ago, I casually mentioned that I played violin. Naturally, my viewers at the time were curious about my skills, so I played a few little passages from the orchestral concert I was practicing for at the time. Everyone wanted to hear more, and I played my first music-only stream the next week. That was the second-most-anxious stream of my life (beat only by the first stream where I presented femme) but it turned out to be a great time! I've been fiddlin' ever since.
What can people expect from your stream?
The unexpected! From the genres of music requested to the conversations with chat, almost nothing in the stream is pre-planned. It's exciting, it's fresh, and it's occasionally a little too chaotic for its own good. But I've cultivated a welcoming space filled with LGBTQ+ people who love music, and I'm so proud of what the stream has become.
How has your experience as an out LGBTQ+ streamer been?
Wacky. I was in a straight-presenting relationship for my first four years of streaming, so it came as a surprise to many of my viewers that I was a trans woman. In the months after coming out and starting to medically transition, I lost hundreds of followers and a large fraction of my income. It was difficult to rebuild, but the result was worth it – I ended up with so many lifelong friends who were willing to embrace me for who I was. Fortunately I haven't encountered too much transphobia on the stream yet! Hope it stays that way.
What do you do outside of streaming?
I'm a furry! Sometimes I play concerts at conventions wearing my fursuit, and I've attracted a modest following of fellow furries from that. I also enjoy graffiti, pinball, hiking, and sleeping.
What do you enjoy the most about streaming?
Oh jeeze. There are so many ways in which streaming's been amazing – it's been a gender-affirming zone to discover myself in, it's broadened my taste in music, it's opened the door for collaborations with some marvelous people, it's allowed me to raise over $10,000 for LGBTQ+ charities since 2019, it's sparked at least two relationships within my chat, and it's paid for a hefty chunk of my transition-related expenses. Honestly, though, my favorite part of streaming is the satisfaction of doing something I love in front of the people I love.
What have you learned about yourself through streaming?
Streaming has helped show me that I can be my authentic self, and that I don't need to hide my identity or personality to be loved. It's also showed me the power of self-confidence. I struggled with my image for years, and eventually took the "fake it until I make it" approach. While I haven't yet "made it," I'm getting closer and faking it has been a lot of fun!
What's your main goal as a streamer for the future?
I'm trans, pan, and a switch, and you want me to choose one goal to focus on? Tough luck, here's four of them: I hope to be partnered by Twitch at some point this year, I'd like to get back into doing regular charity streams, I need to collaborate with other LGBTQ+ musicians, and I want to broaden my content to include even more interactivity and communication with my viewers.
What are you looking forward to most this year?
2023 will be my year! There are probably some wonderful opportunities I don't even know about yet, but at this point I'm mostly excited to spend time with friends and to keep on building the future of my stream, one day at a time.