How to unlock the Pride Hair in Grindstone
Grindstone is a puzzle-based, color matching game from CAPY Games. In it, you as Jorg can unlock various tools and items to help with your climb up the perilous mountain, like potions, weapons, and armor. But beyond that, you can also unlock cosmetic items that are simply fun to wear and have no mechanical effect. One of these items is a limited one for June to celebrate Pride Month in style. This is a limited-time item, so make sure to claim it before it's gone!
How to unlock the Pride Hair in Grindstone
The cosmetic is called the Pride Hair, and it can be unlocked from Jorg's son Harry's hat stand. Normally, receiving hats from Harry requires players to collect yarn from chests in the game's levels, along with collecting materials and grindstone gems. But some hats can be unlocked for completely free by completing an in-game challenge.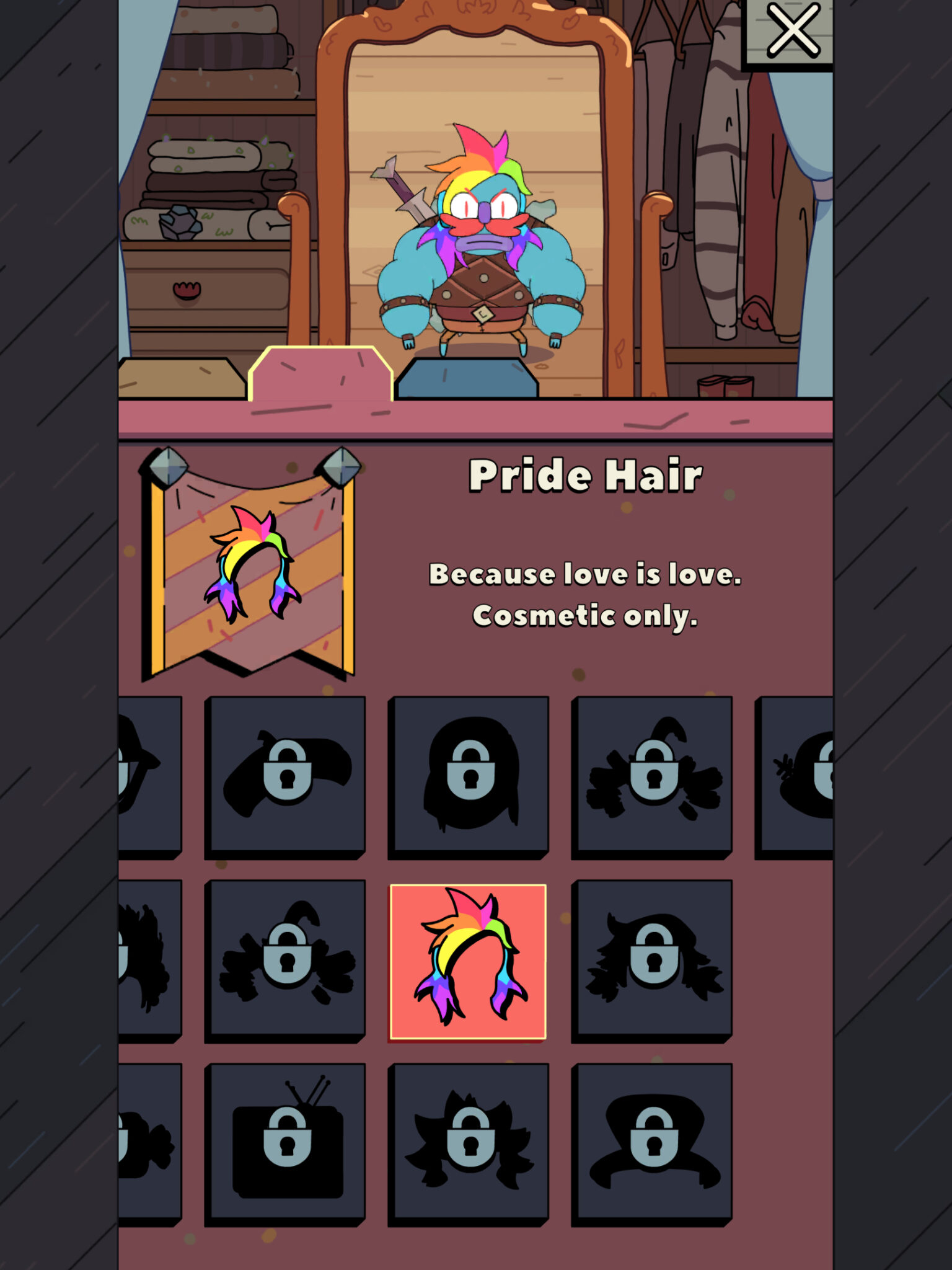 To unlock the Pride Hair in Grindstone, players need to chain through 50 of each color of Creep while playing through levels on the mountain. There are five colors of Creep: blue, red, green, yellow, and purple. This adds up to 250 total Creeps you need to cut through to successfully unlock the Pride Hair.
Once you have accomplished this, your little quests clipboard will pop up to let you know that you've succeeded. It will also update as you play to let you know how many Creeps you've slayed and how many you still need to exterminate to fulfill the goal. With the quest accomplished, you can head over to Harry's hat shop and collect the Pride Hair.
From here, you can visit your closet in Dottie's house and equip it to show your Pride while you make your way up the mountain, slaying the hordes of Creeps and bosses standing in your way.