Gayming LIVE 2022 Indie Festival Showcase, Saturday 10th: All of the queer indie game trailers shown
Welcome back to another day of non-stop indies with today's Gayming LIVE 2022 Indie Festivial Showcase.
If you enjoyed the diverse array of games during our first day of the showcase, then you're going to love today. We've got roguelikes, visual novels, exploration and crafting games, and so much more. And all from developers from around the world!
Read below to find out more about the incredible games and their developers shown in today's Indie Festival Showcase.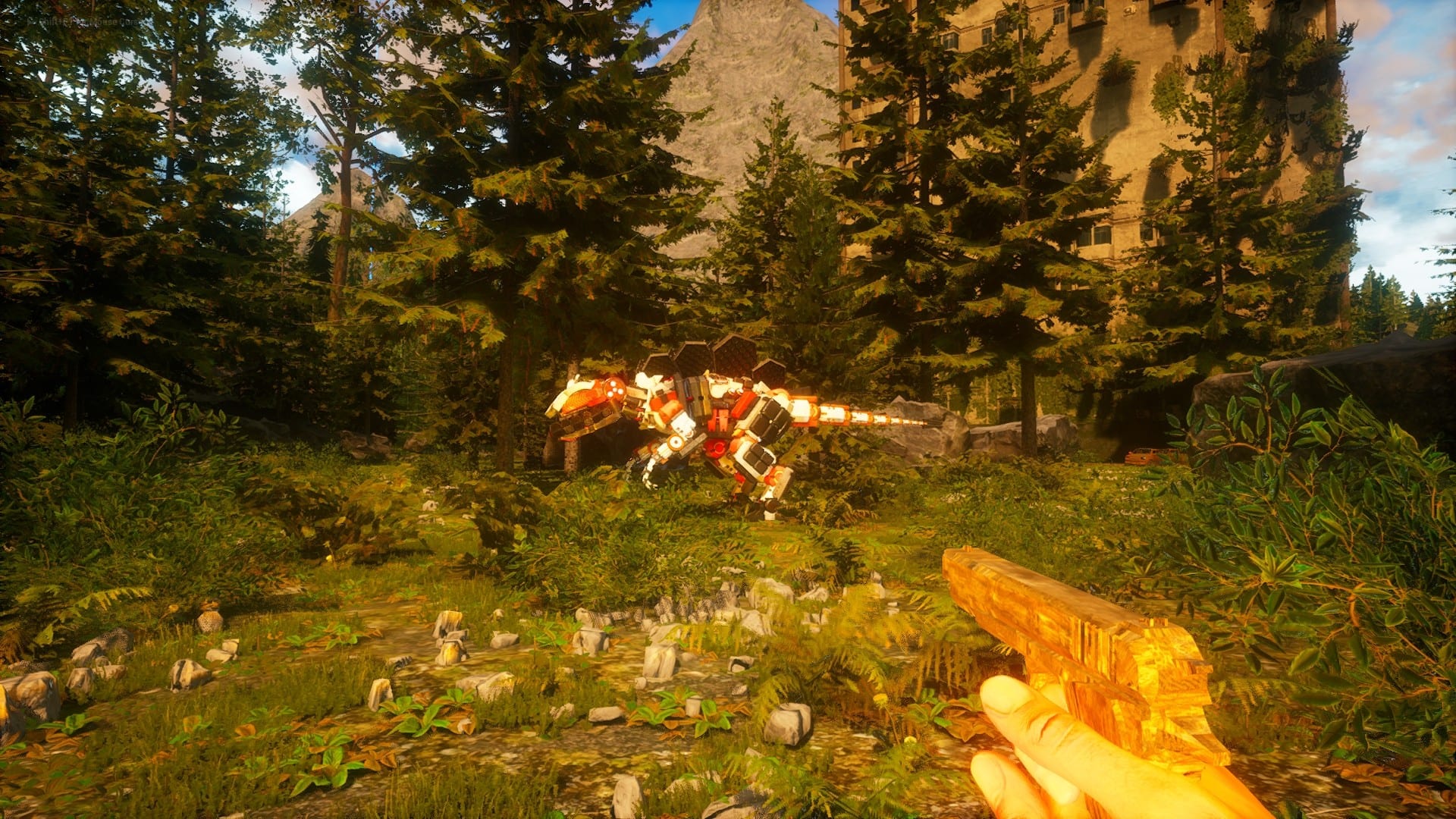 Karagon – Tbjbu2
Craft equipment, explore multi-floor buildings, build a base, uncover new schematics, and progress through technology tiers in Karagon. Alone or with friends, jump in and face this brutal post apocalyptic open world survival robot riding crafting shooter game!
Karagon will release in Early Access sometime in the future.
---
Death Becomes You – Quill Game Studios
After the murder of your best friend, you must search for the truth before 4 suspects frame you instead! Death Becomes You is a mystery visual novel where you untangle the dark secrets of your fellow magic university students.
Death Becomes You is available to play now.
---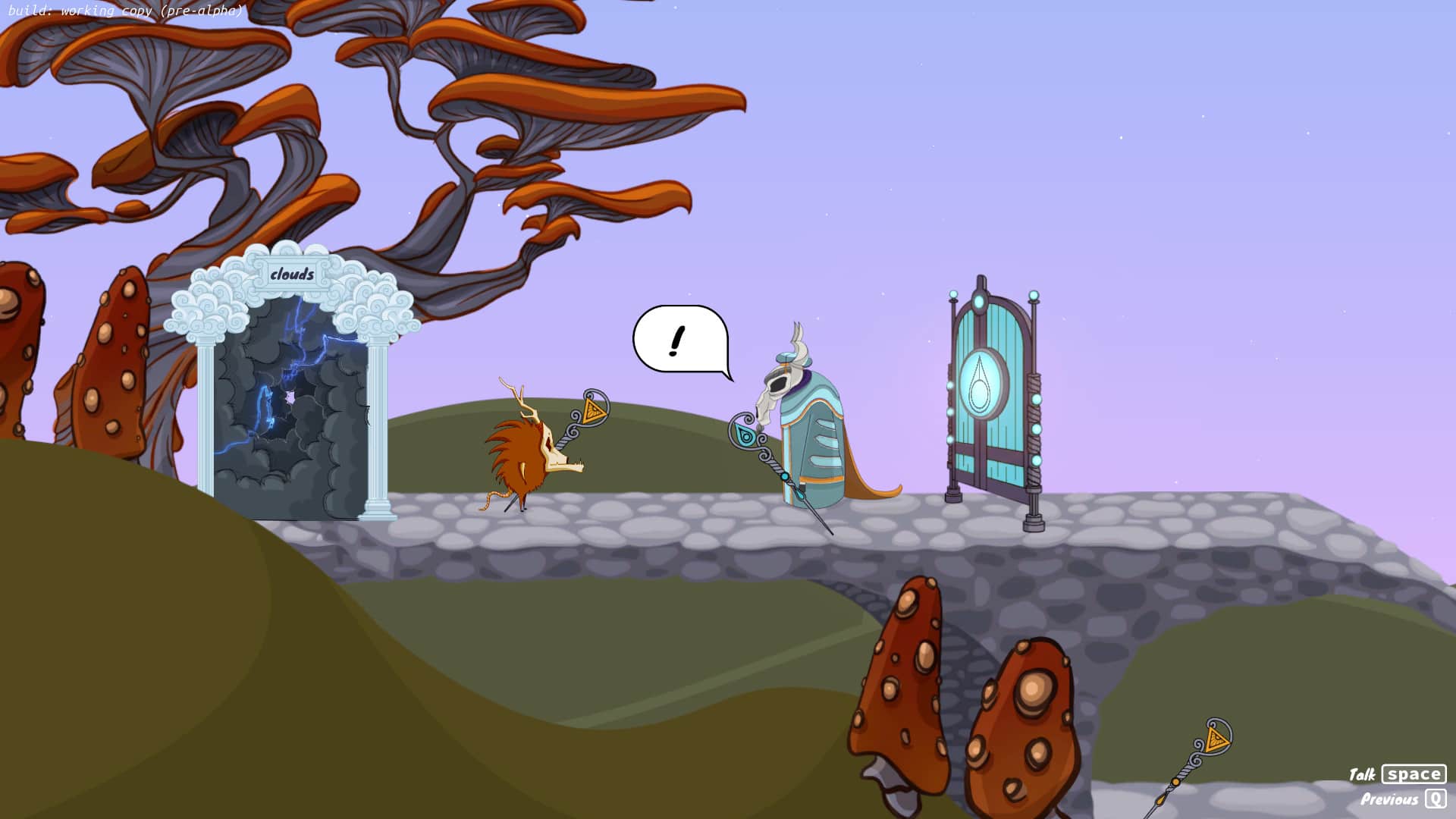 Way of Rhea – Anthropic Studios
Way of Rhea is a puzzle adventure. Hard puzzles, forgiving mechanics. Solve mind bending color puzzles, unlock new areas of a vibrant hub world, chat with townsfolk, and undo any mistake with the press of a button.
Way of Rhea will release in 2023.
---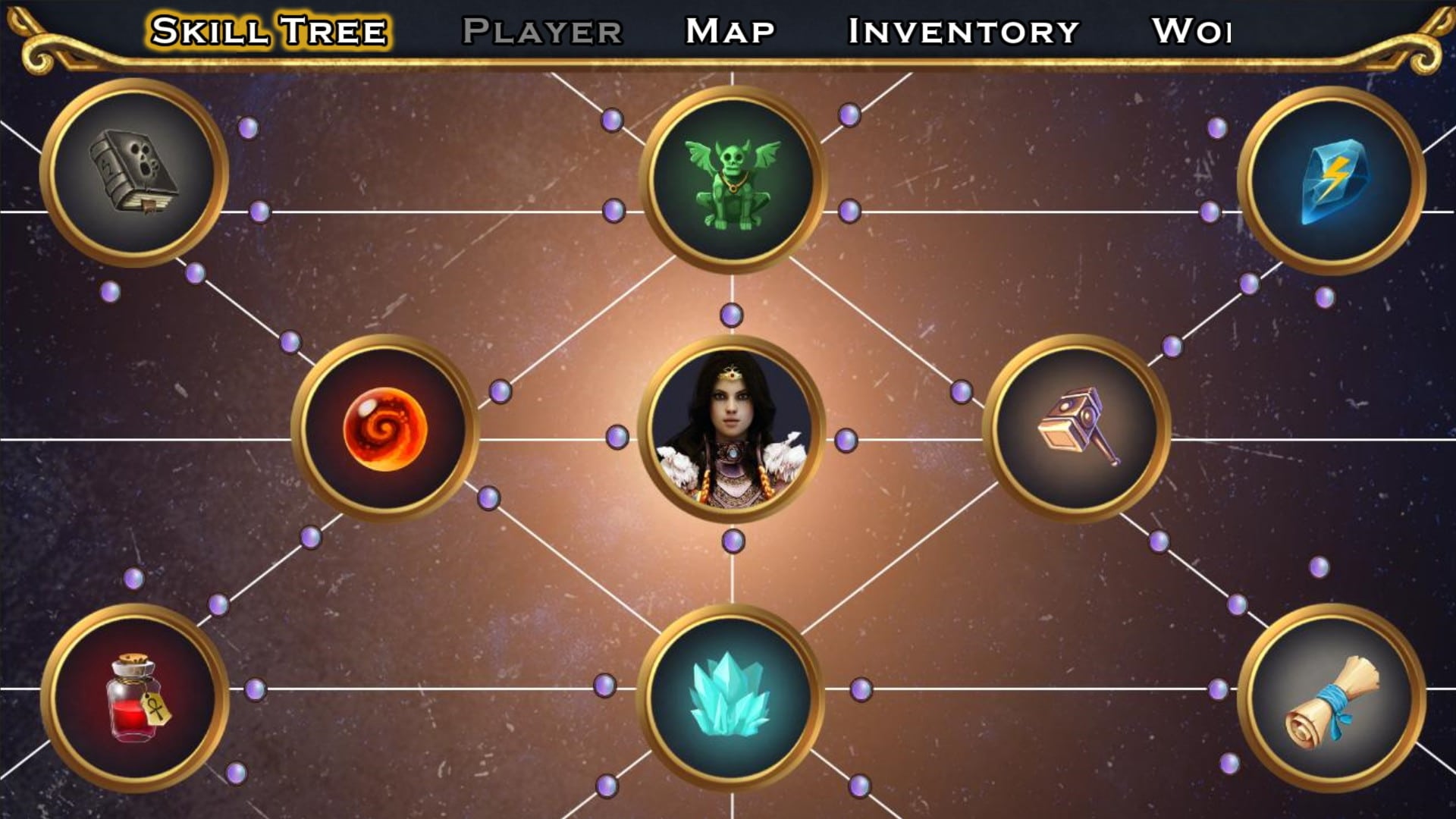 Minotaur Princess – Bunnies4peace Studio
In a world before time, in a far-away dream, lies the land Akrotheria. The princess of the land, Atrea, has been betrayed by a vast network of spies and traitors, and has been the victim of a magical curse, turning her into a Minotaur.
Help Atrea return to her body, defeat the enemies of the kingdom, and save Akrotheria in this unique match-3 style RPG: Minotaur Princess!
Minotaur Princess will release in 2023.
---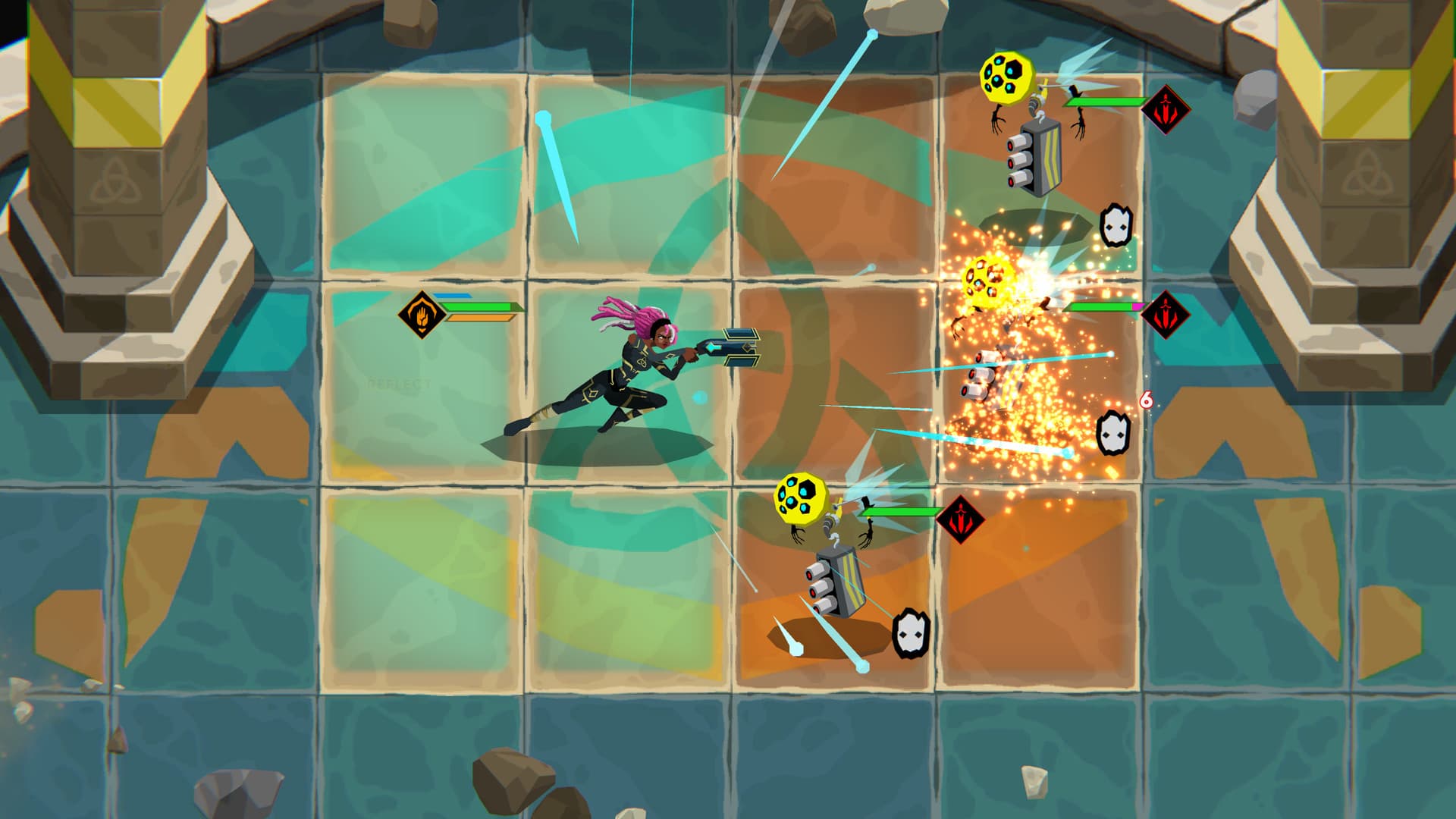 Gridforce – Mask of the Goddess – Dreamnauts Studios
Conquer the grid in REAL-TIME in Grid Force – Mask of the Goddess; a tactical bullet-hell RPG with a large, diverse roster of heroes to recruit and evolve, lightning-fast combat, and a deep story that adapts to your choices.
Play as Donna, a fighter in search of the perfect team who can defeat the goddesses and save the future.
Gridforce – Mask of the Goddess will release in Sepember 2022.
---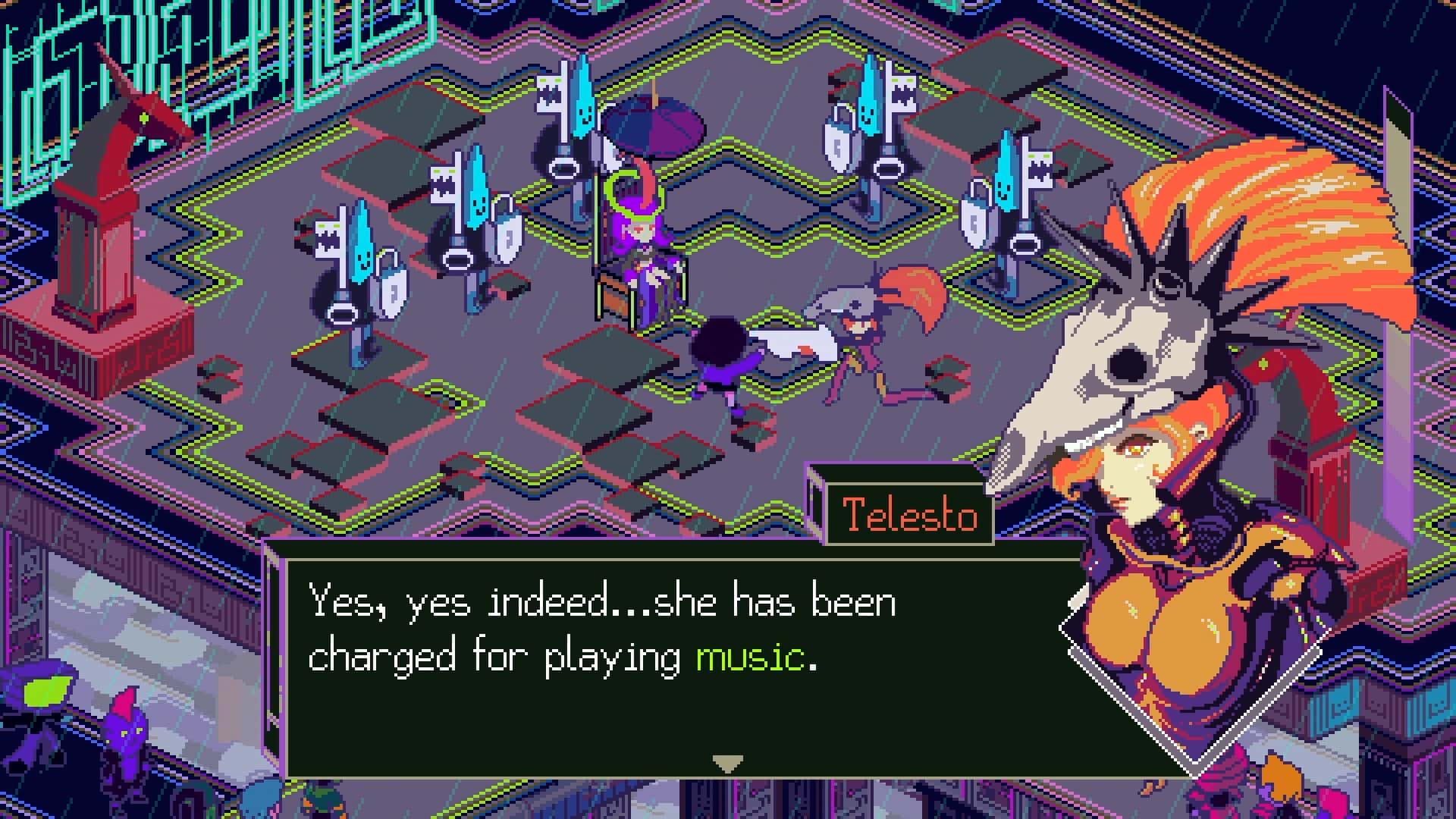 Keylocker – Moonana
Keylocker is a Cyberpunk turn based rhythm JRPG inspired by the Mario & Luigi RPG series and Chrono Trigger, in which you play as the singer and songwriter, BOBO.
In this silent world where music has been prohibited, BOBO will serenade her rebellion against the vicious authorities by banding together with the Jukebot drummer, Rocket, to shatter the strings of fate and sing the melody of freedom.
Keylocker will release sometime in the future.
---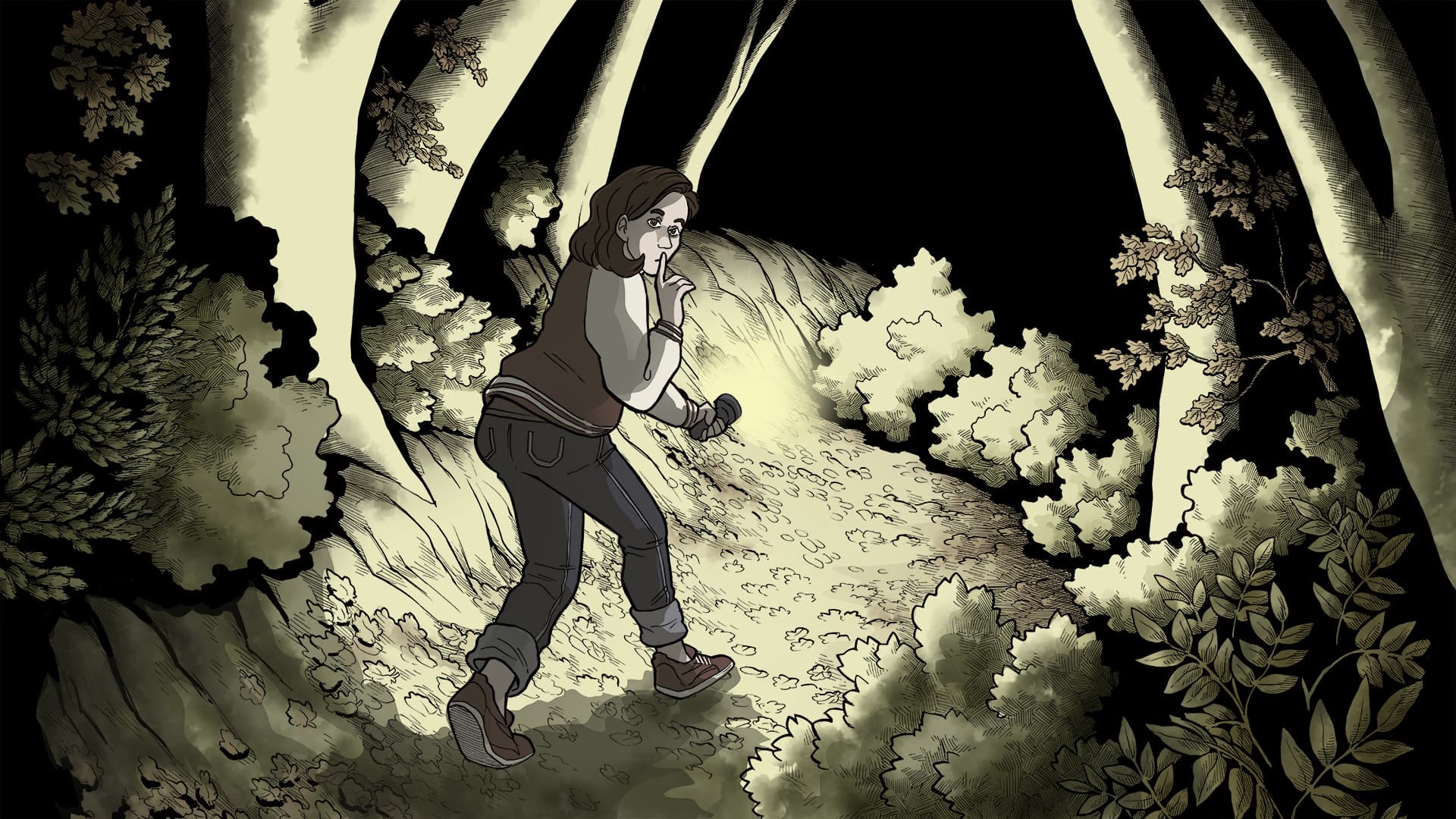 Scarlet Hollow – Black Tabby Games
The sleepy town of Scarlet Hollow has suddenly come alive with horrors, just in time for your arrival. This was supposed to be a quiet getaway in the rural mountains of North Carolina. All you had to do was finally meet your long-lost cousin and comfort her through her mother's funeral. But now, each new day welcomes new nightmares.
You only have to survive a week. But you may not make it to the end in one piece.
Scarlet Hollow is available to play now.
---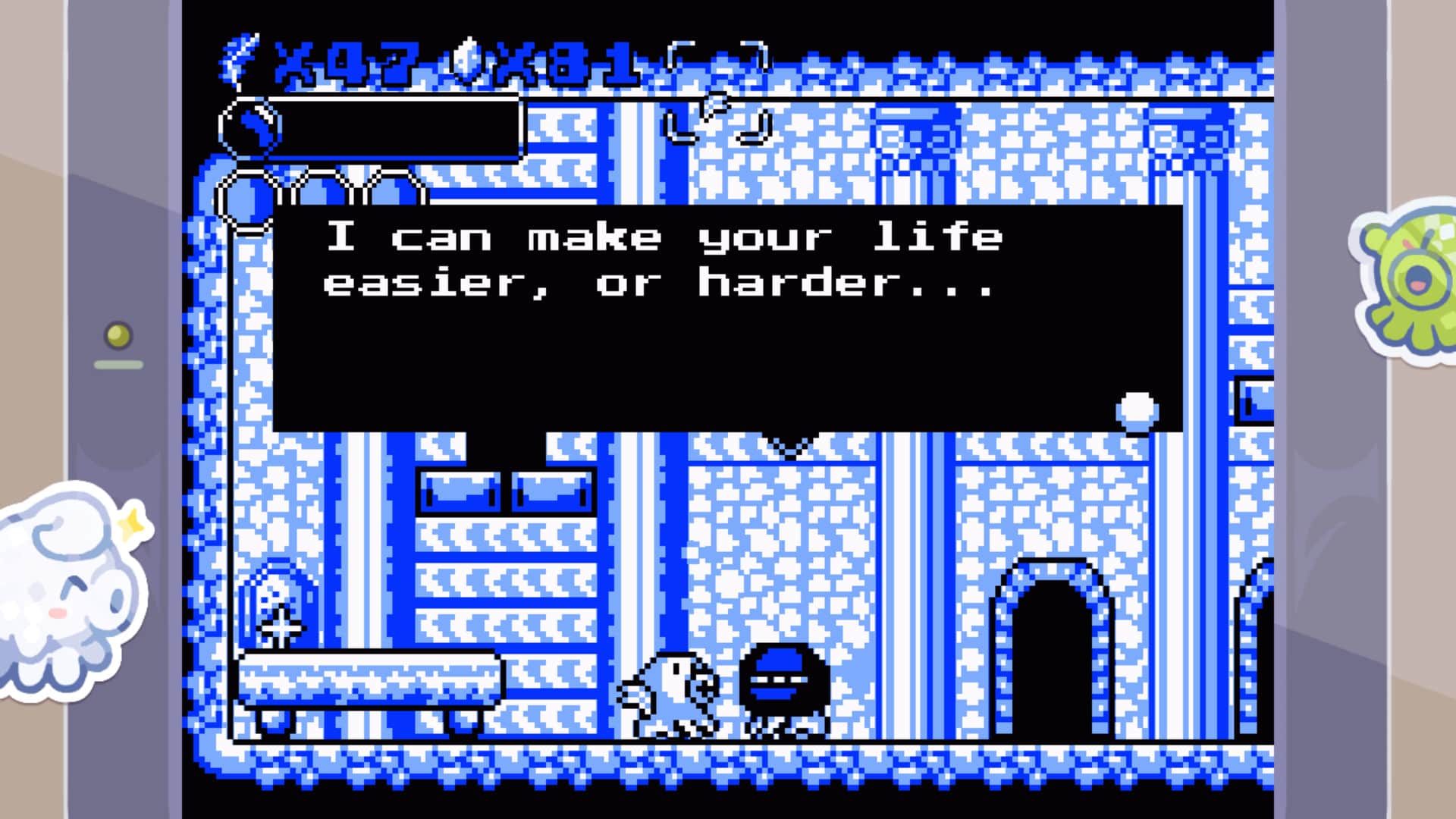 Save me Mr Tako: Definitive Edition – Christophe Galati
Dive into a great adventure in the Game Boy era!
In a world where humans and octopuses are at war, Tako is a pacifist little octopus who rescues a woman from drowning one stormy night. A fairy sees this act of bravery and grants him the ability to survive on land. As he travels across the world, Tako defies his family and his people to try to resolve conflicts between humans and octopuses, plunging him into the very roots of this dysfunctional world.
Save me Mr Tako is available to play now.
---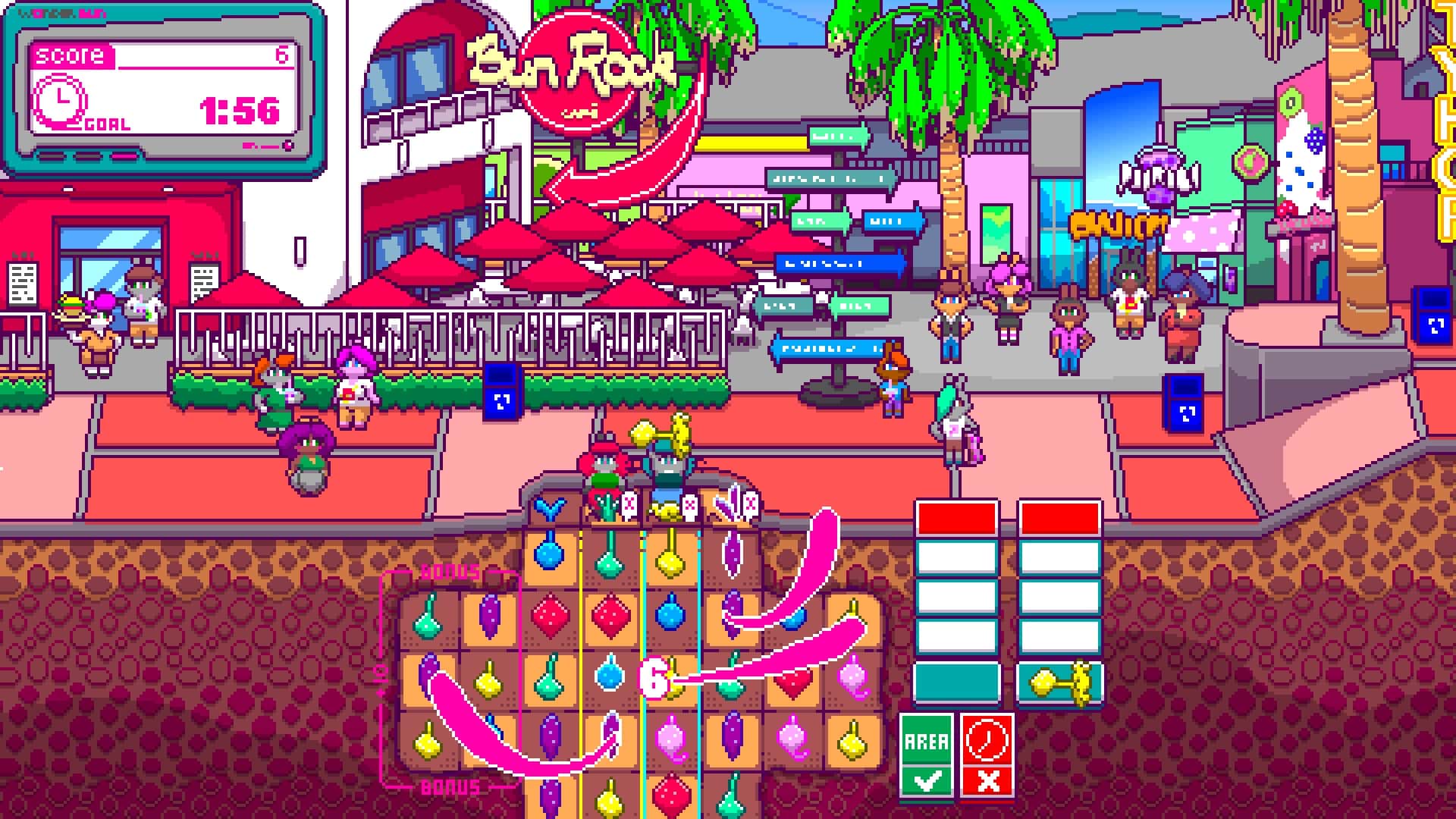 Princess Farmer – Samobee Games
Princess Farmer is a charming visual novel meets match-3 gameplay, with a host of adorable
characters to befriend, mysteries to solve, and fashion to collect. Smash rocks! Make combos! Win hearts!
Princess Farmer is available to play now.
---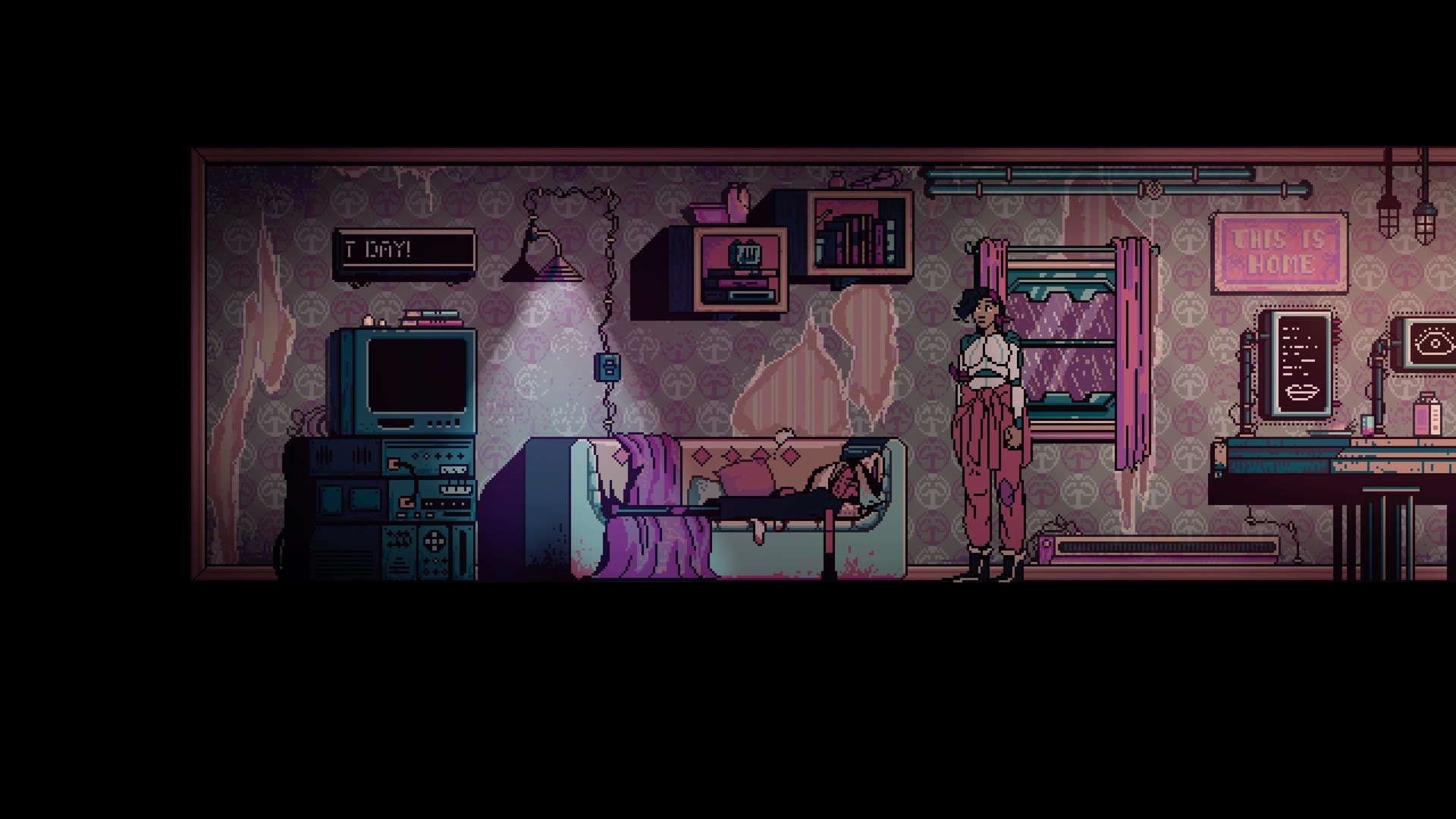 Psychroma – Rocket Adrift
Psychroma is a narrative-driven side-scroller where you play as a digital medium. Confront the past by piecing together the broken memories of a cybernetic house, and exorcise the ghosts in the machine.
You play as a medium, and you must investigate a haunted, cybernetic house with the ability to experience nonlinear time. Can you uncover the events of a harrowing psychological experiment gone wrong through fragmented memories?
Psychroma will be available to play in 2023.
---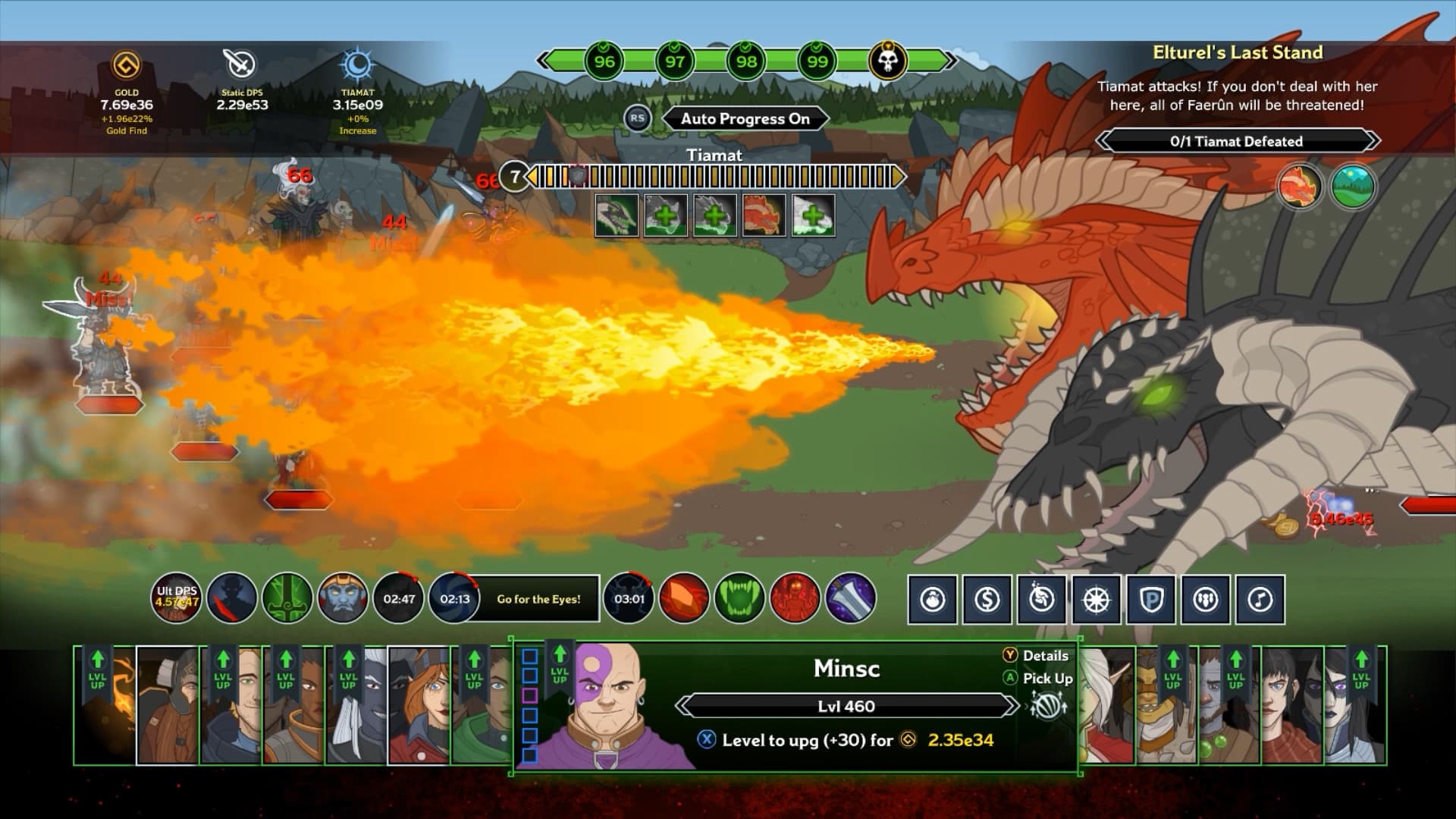 Idle Champions of the Forgotten Realms – Codename Entertainment
Idle Champions of the Forgotten Realms is a Dungeons & Dragons strategy management game uniting characters from throughout the D&D multiverse into a grand adventure.
Players can journey throughout the Sword Coast and beyond, visiting cities like Waterdeep, Neverwinter, and Baldur's Gate. Venture to Icewind Dale, Chult, Barovia, the Nine Hells of Baator, and more! They can also unlock characters from across the Dungeons & Dragons multiverse including fan-favorites from novels, adventures, and live streams like Force Grey: Lost City of Omu, Acquisitions Incorporated, The Black Dice Society, and The Oxventurers Guild.
Idle Champions of the Forgotten Realms is available to play now.
---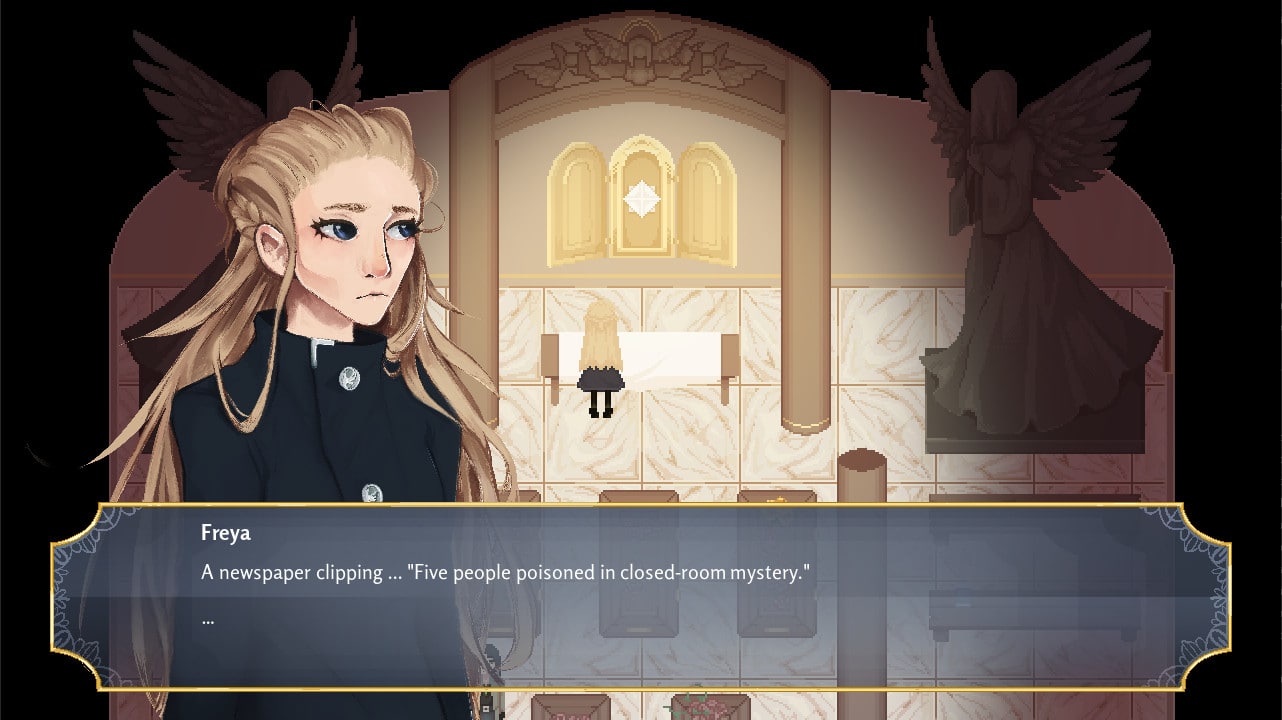 Retrace – Spider Lily Studios
Retrace is a character-driven horror adventure game, inspired by Zero Escape and Nier Automata. A combination of beautiful painted portraits and pixel art, as well as original music, create an enchanting, mysterious setting for the player to explore as they solve puzzles and try to decipher the overarching mysteries of the world they're trapped in–a world full of deadly traps and horrifying monsters.
The key mechanic is timeline-jumping; the player can return to decision points and take different paths, unlocking different information even in seemingly 'dead ends', seeking out the 'true ending'.
Retrace is available to play now.
---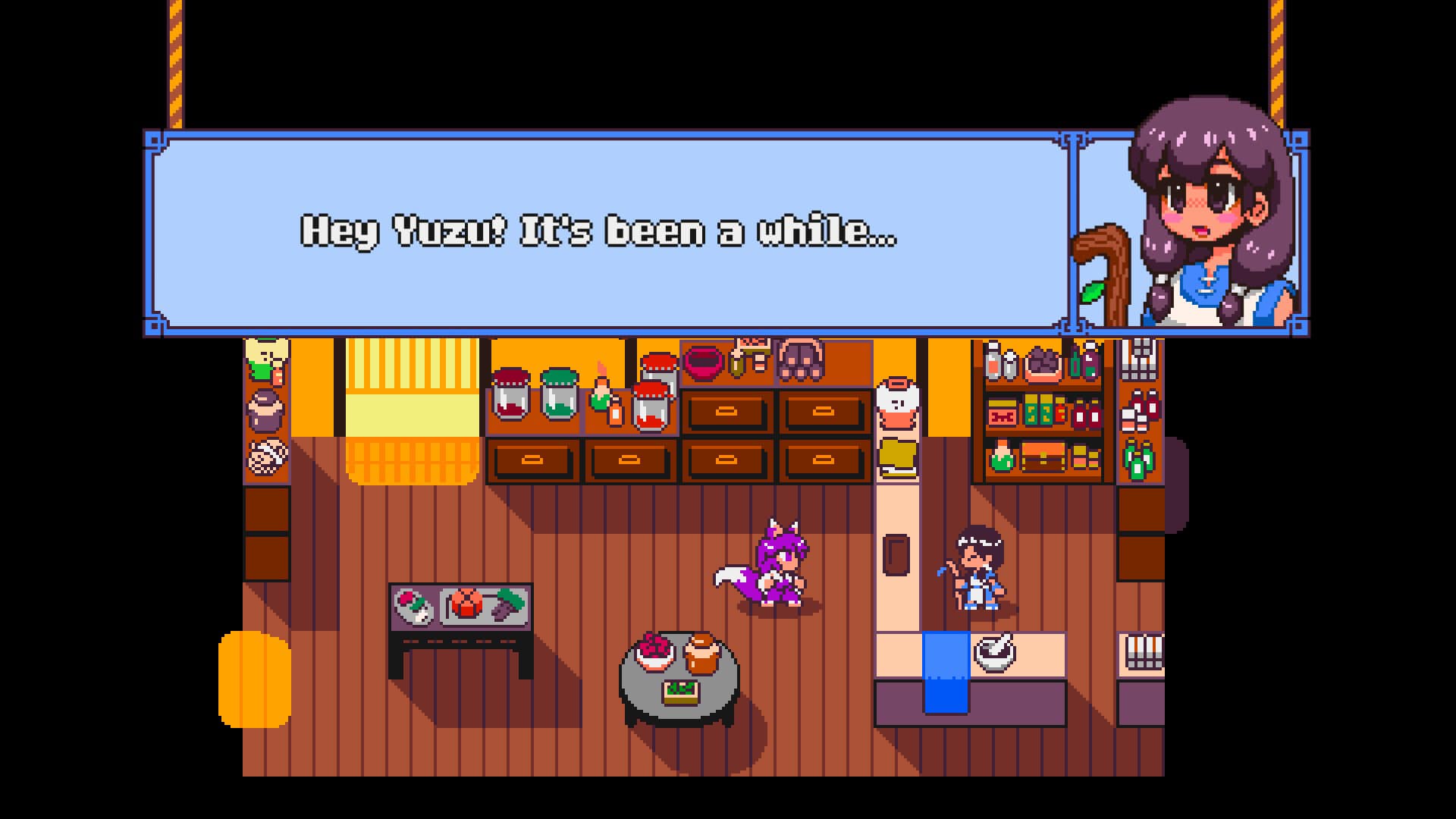 Kitsune Tails – Kitsune Games / MidBoss
Run, jump and dash across five worlds inspired by Japanese mythology as Yuzu, a young and inexperienced member of the fox people called kitsune, serving as a divine messenger of the goddess Inari.
Follow her destiny and prove even a half-kitsune with a human father can master adorable elemental outfits bestowing powerful abilities including ground pound attacks, running on water, shooting fireballs, and freezing enemies solid.
Kitsune Tails will be available to play in 2023.
---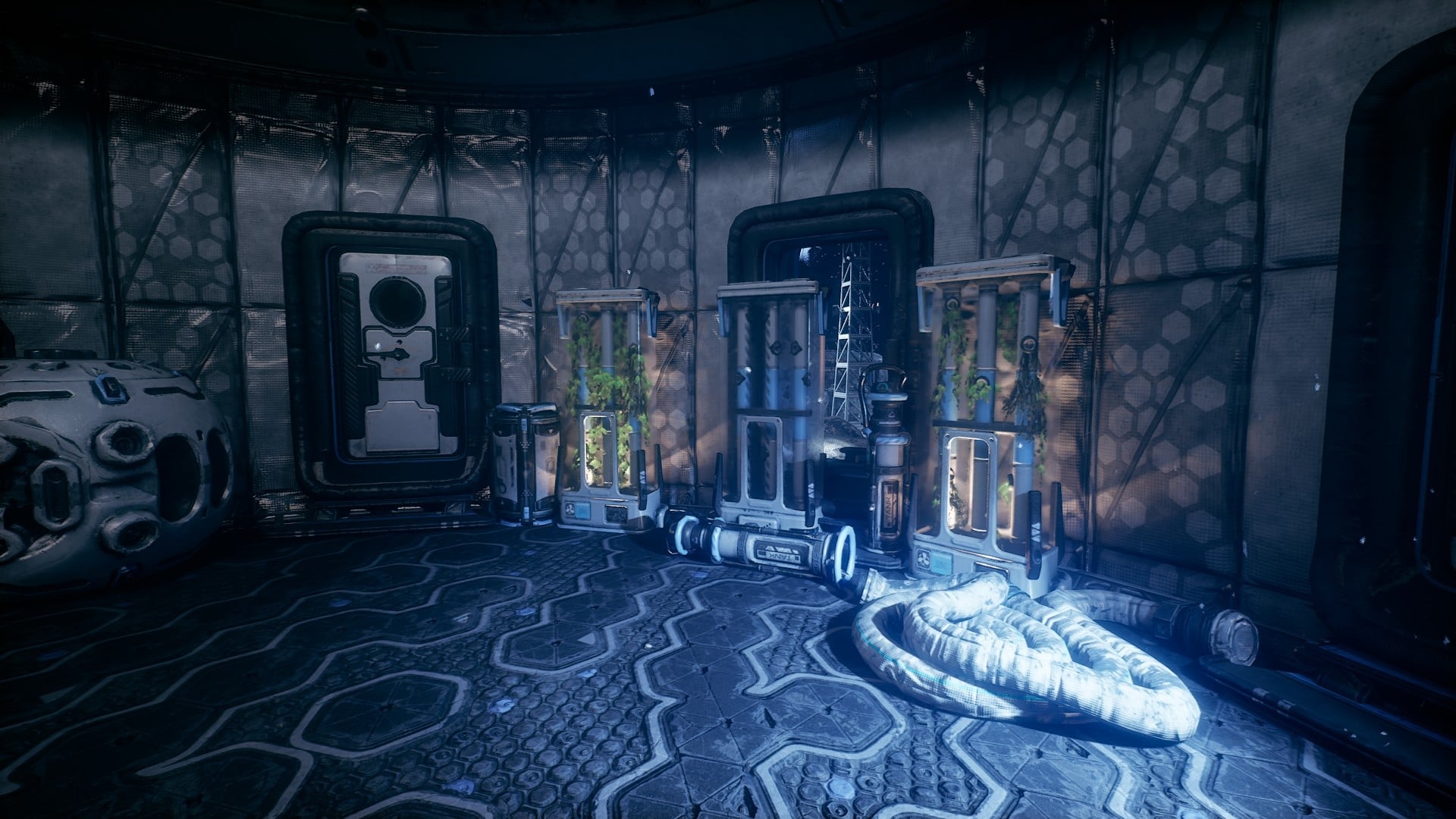 Alight: Lunar Survival – Tbjbu2
Stranded in the darkness, survive and build a base scattered across the lunar surface to generate electricity and alight the moon as you upgrade your equipment, struggle for oxygen, and escape fearsome monsters. Alone or together you will survive, gather, craft, build, and explore.
Alight: Lunar Survival will be available to play sometime in the future.
---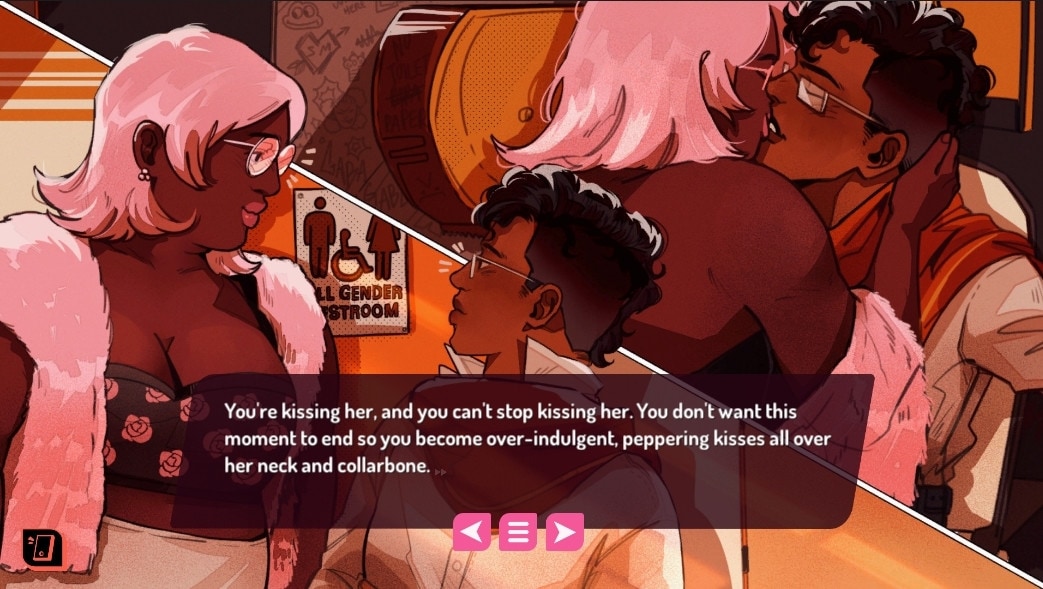 ValiDate: Struggling Singles in your Area – Veritable Joy Studios
ValiDate is a visual novel about thirteen struggling singles navigating through soul-sucking 9-to-5s, quarter-life crises, and the harsh truths millennials learn as soon as they hit their 20's.
Set in the Jercy City area, our cast of lovers trudge through the dregs of capitalism – a journey, a transition – a rite-of-passage that leads into uncertain mid-adulthood. In one side but not yet out on the other, 13 playable characters find romance amongst cosplay, trash mixtapes, and even poetry straight from the soul.
ValiDate: Struggling Singles in your Area will release in September 2022.
---
Stick around for Sunday's showcase to watch the other LGBTQ games that are part of the festival.
For more information about Gayming LIVE 2022's Indie Festival, visit the official gayming.live website!