Dragon's Reign: A Gay Fantasy Romance brings storytelling back to the way it used to be
Storytelling as a medium is constantly evolving, from Twitter threads to Pinterest boards to chat forums. One of the oldest ways to tell a story, however, was serially, often chapter by chapter, and usually printed out in the newspaper. This is how Dragon's Reign: A Gay Fantasy Romance is presented to its audience, and it is very much intentional.
"Stories used to be told serially all the time! Charles Dickens put out his works this way. Not that I'm comparing myself to Dickens, but the idea is that this is an old, but good way to write stories." Raythe, the head writer behind Raythe Reign, tells Gayming Magazine.
Dragon's Reign has been one of the more popular stories from Raythe Reign, and explores a world of interspecies politics between humanity and shifters. As Raythe explains to us, the events before Dragon's Reign are significantly important to the beginning of the tale. "In the story 30 years ago, the existence of shifters was revealed to humanity. A war started between them as certain humans dissected shifters to find out how they worked and certain shifters killed humans to protect themselves or their way of life. This escalated to a point where there was going to be an all-out battle across the world, but the Dragon Shifters–there were eight of them then, headed by the Black Dragon King Valerius–joined together and put a stop to the war."
Humanity saw they were beaten and a peace treaty was drawn up, with the world divided up into 8 different territories – each run by a Dragon Shifter. Some have treated their tasks like tyrants, others are kind. Either way, since the treaty there have been 30 years of relative peace – which brings us to the start of the gay fantasy romance, Dragon's Reign, and of Caden Bryce.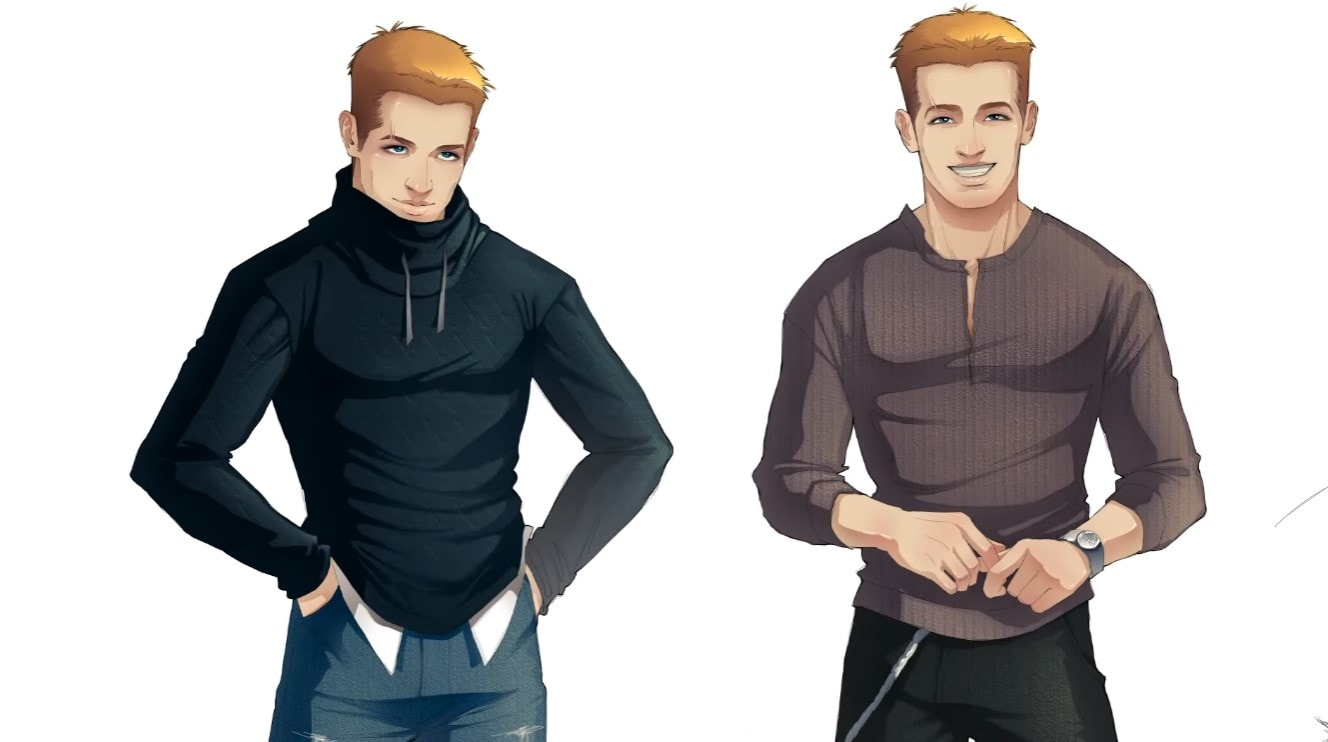 Caden is described as a "heroic, but normal young human man, who works selling shifter merch to an eager populace." Of course, Caden wants nothing more but to do his job and enjoy the festival date. However, as Raythe tells us, "fate has other plans." Instead of a relaxing day, Caden sees someone planting a bomb and, grabbing it, plans to sacrifice himself to save everyone else… Only in lieu of getting blown to smithereens, Caden bonds with a Dragon Spirit and becomes the Ninth Dragon Shifter, and the White Dragon King. Oh and there's a slight problem that this all happened in King Valerius's territory, and dragons are very territorial!
If it sounds like there are some sexy shenanigans alongside some political intrigue, then it's because there are. Dragon's Reign – all 140 chapters – are available to viewers thanks to it being an audiobook format that can be viewed on YouTube. However, as Raythe tells us, there are some drawbacks to it being on a platform that ranks top 3 of the most visited websites in the entire world. Drawbacks that, unfortunately, mean some sexy chapters aren't available.
"We just got a video literally taken down from Youtube due to a gay sex scene being in it. So we are editing those few chapters to have only the story in them." But fret not, there is a way around YouTube's tricky regulations. "The full podcast–with all the sexy times–will only be available for RaytheReign.com members going forward. But even if you just listen to the free chapters, you'd have over 70 hours of fun."
Dragon's Reign has been around since 2019, but Raythe has been writing loving, thrilling and erotic stories about LGBTQ+ men since 2010. They started with just four stories on the official website, with 5 chapters – each written in advance. Years have passed and now they have dozens of completed serial works, a ton of manga, a truckload of art, book series, audio series, and now a podcast – all in the space of 12 years!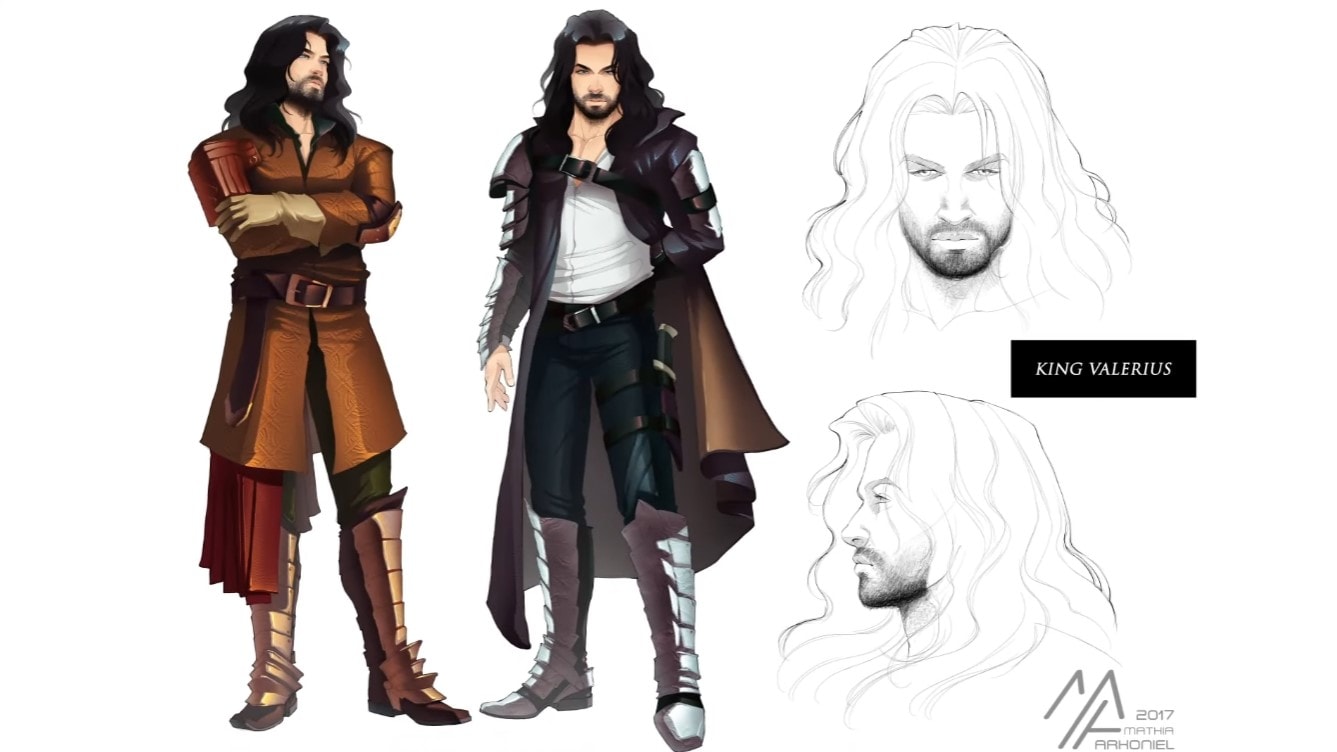 The passion for writing comes through telling stories about what Raythe themselves wants to read: from what the protagonist is like, right down to the setting. "Every story I tell usually has the following points: a protagonist who is more than what he seems (or likely even knows about: secret elven king? Check! Chosen one of a vampire king? Check! etcetera), finds that the world is filled with magic–hidden or otherwise–and meets his match who is usually a powerful magic user, shifter, vampire, etc. They face down the villains and save the world together. And, of course, they live happily ever after."
Of course, love stories between men are still few and far between in regards to the legacy publishing space, and even in video games and comics. There have of course been strides made within fandom, such as fanfiction, webcomics and even in the east with yaoi in Japan and danmei in China, nevertheless, Western spaces in publishing do seem to still be straggling behind. Times have changed though, and it's easy to see that Dragon's Reign has found its eager audience.
Back when Raythe Reign started in 2010 though, there was also an ongoing struggle with how the LGBTQ+ community were perceived. "When I first started in 2010 it was definitely harder and we were a real outlier. Trying to even get a credit card account was… interesting." Raythe explains that despite writing nothing particularly racy, their website was classified as a porn site – simply because it featured gay romantic relationships. "I'm writing stories that likely had less sex than a romance novel that anyone–even a child–could have bought without question from Barnes & Noble, but my stories, because they had two male love interests, were considered porn. Gay = porn is pretty common still to this day."
On the surface, this may not seem so bad: sex does sell and whatnot, but the reputation as a porn website meant that a lot of companies simply wouldn't work with Raythe Reign. This uncertainty was also present in actors the company wanted to hire for voice work, as well.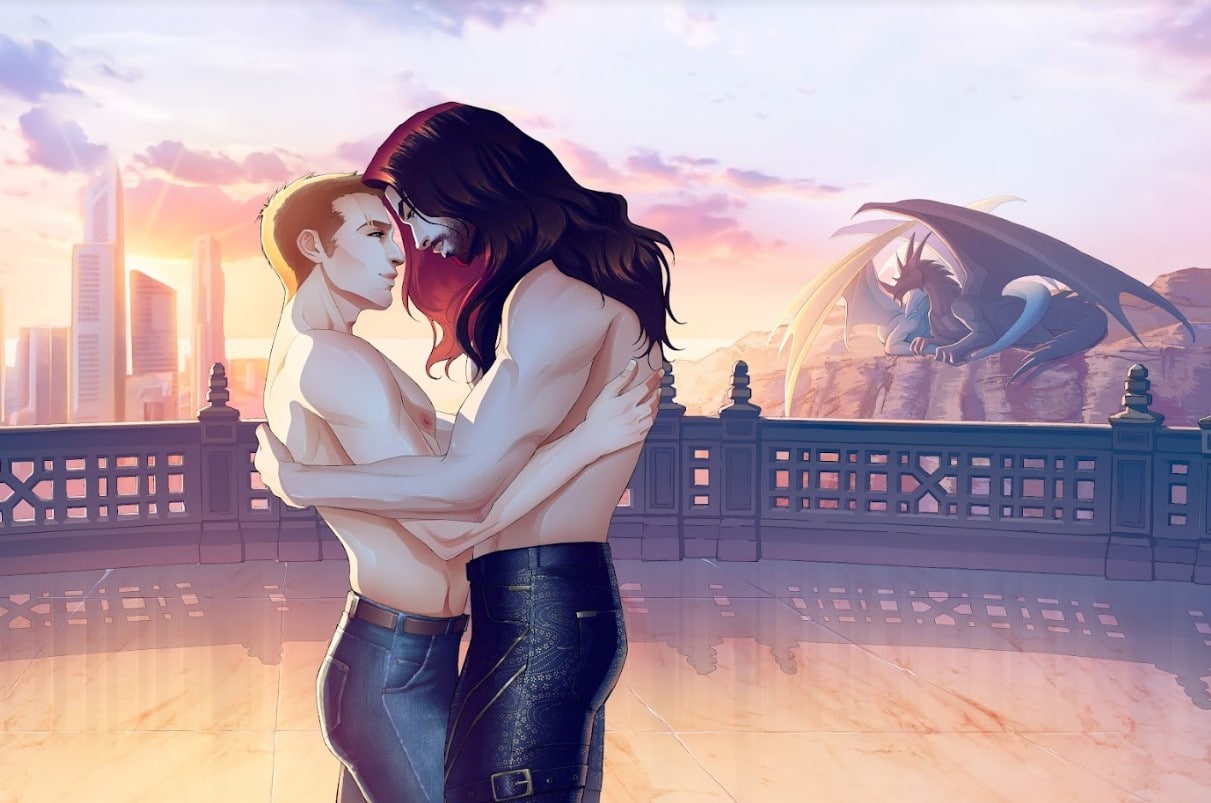 "When I tried to get auditions for the first audiobook, I was willing to pay top rate, which now gets me dozens of auditions, but back then only got me about four. Actors were concerned about being associated with gay romance, fearing what it might do to their careers, or simply not having any interest in doing it.
"But the issues of running a site for gay romance have never really gone away. Some of the problems have gone underground and are, therefore, more insidious. Others have reappeared. Basically and unfortunately, the more things change, the more things stay the same."
However, it's not all been bad for the company and the stories they tell. Raythe tells Gayming Magazine that since Amazon has opened up the doors with Kindle KDP, there are a lot more gay romances from indie authors who have plunged right into the space to tell the stories they want to – where no subject is too niche, or won't sell enough. "This is an amazing time to be an author and, especially, an author of gay romance where there's a hungry readership."
More importantly, they are reaching an audience that is desperately looking for stories that they can't find in bookstores. On Dragon's Reign's first episode alone there are just shy of over 40,000 views, with a swath of positive comments on each video wanting more, desperate for the next chapter, and the chapter after that. There's even Dragon's Reign fanart. The fanbase is big, and even as the well-loved story edges closer to the end, more and more people are looking to embrace the fantastical worlds that Raythe's Reign is happy to supply them with.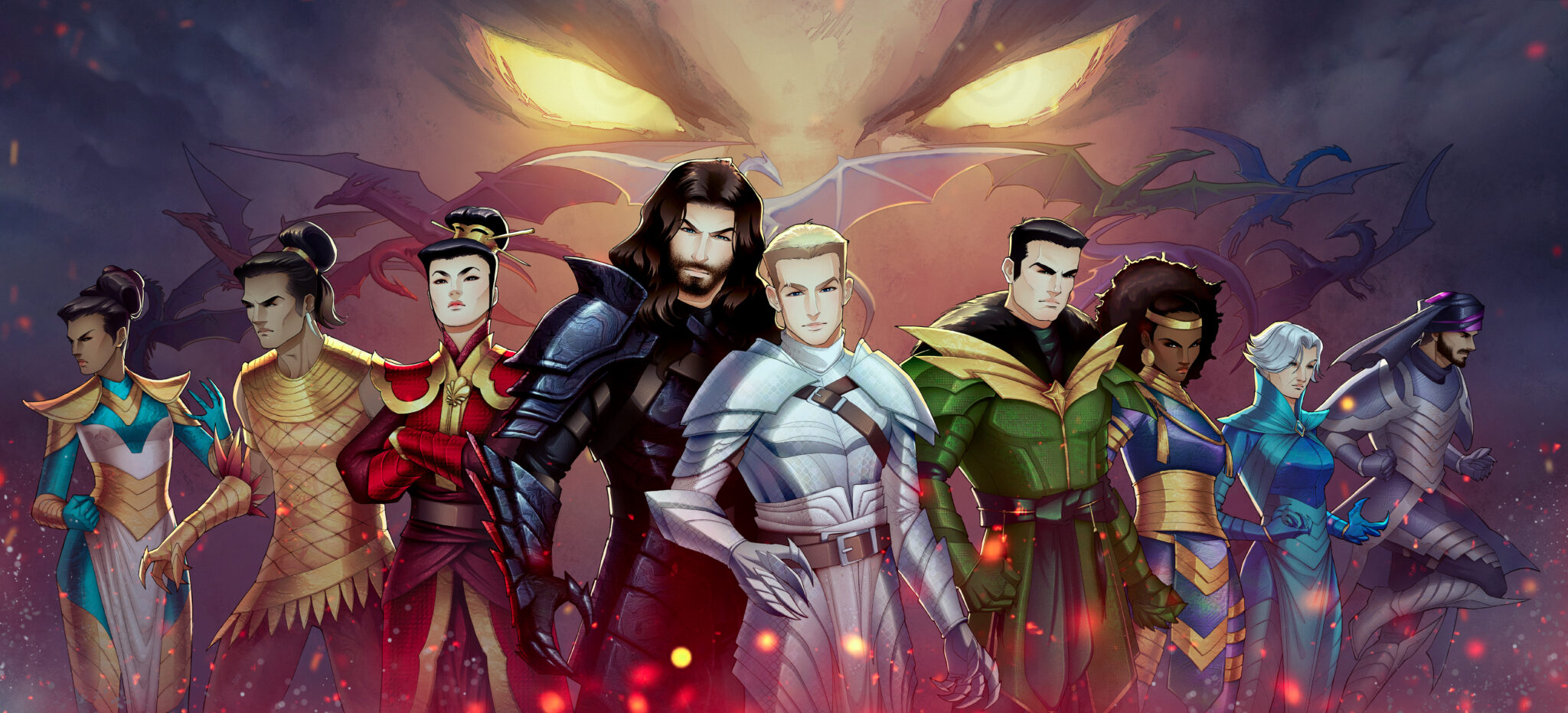 Dragon's Reign might be nearing its end, but as always, the company is looking ahead to provide more inspiring and gay romantic stories to its readers. But, as Raythe tells us, what that future content is remains a secret… for now.
"We're not telling anyone until June 25, 2022 at 2PM CST when we release the last episode of Dragon's Reign and premier Episode 0 of our new podcast on our Youtube page, Facebook Fan Page and Twitch channel. We encourage everyone to come on over and meet us, talk to their fellow lovers of Dragon's Reign and m/m romance, and just hang out."
Dragon's Reign can be found via Raythe Reign's official website, with the audiobook and podcast also being featured on YouTube.