Comics Corner – A Beginner's Guide to Yaoi, Bara, BL, and Geikomi
Japanese comics, or manga, are replete with same-sex pairings – but are they actually as gay as western readers might interpret them to be?
The simplest answer is: it's complicated. While LGBTQ+ representation appears, at a glance, to be prolific, not all queer characters or relationships are necessarily as inherently gay as they appear, and not all "gay" material is intended for a gay readership.
Of course, readers can find representation in characters and stories not expressly intended for them, and while Japan's manga industry is often broadly split along gender and age lines – shonen publications aimed at boys, shoujo for girls, seinen for older males, josei for older females, and many other divisions – stories and characters often blur the lines between genre and demographics.
When it comes to manga featuring same-sex stories focused on male pairings though, there's an added layer of complexity to navigate, so this week's Comics Corner we're taking a look at the differences between some of the most common "gay" manga genres.
Note that this is far from a definitive breakdown, but will hopefully help new readers navigate the field. If male-male pairings aren't your thing, fear not – we'll look at lesbian-focused manga in future!
---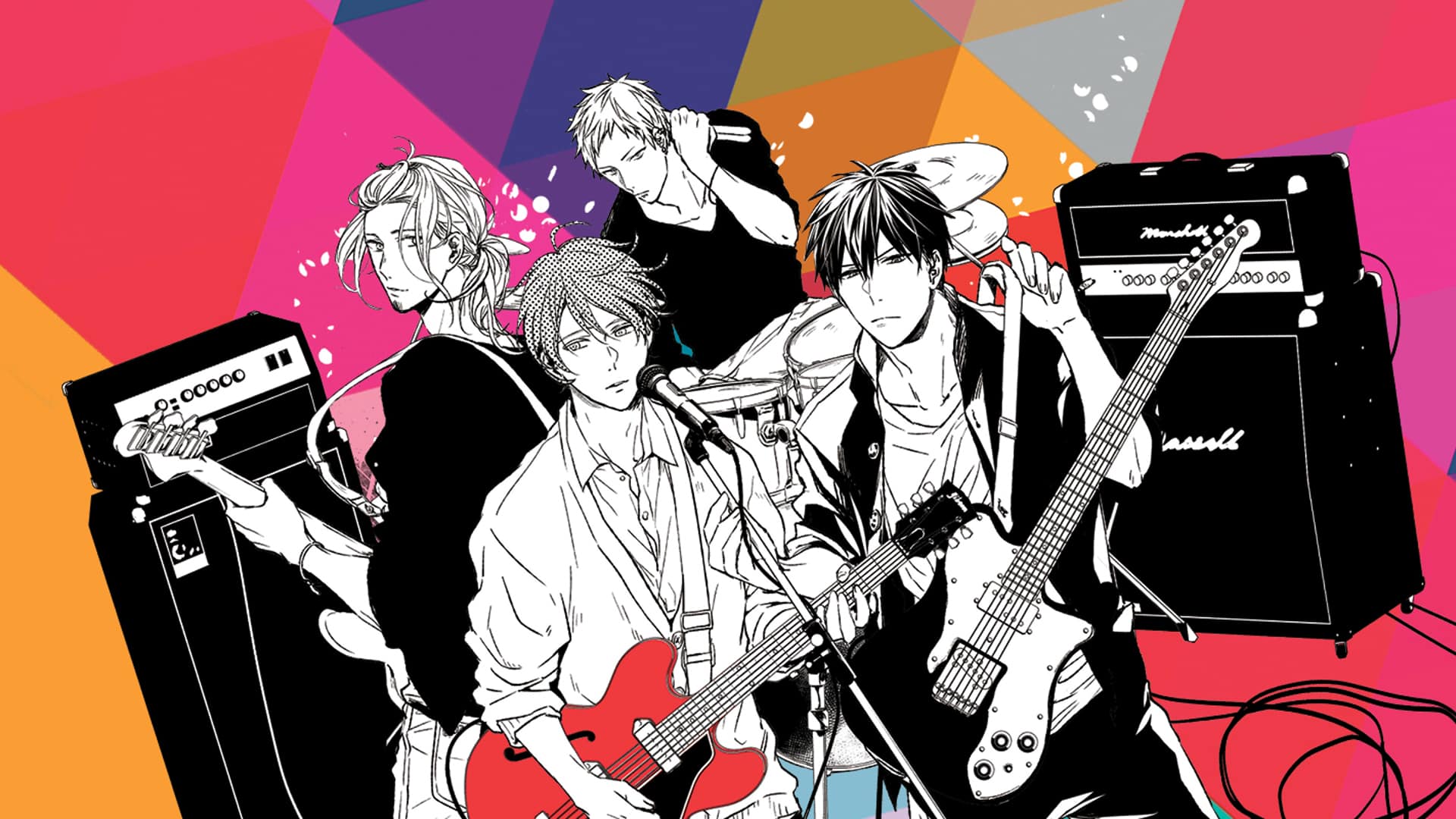 What is… BL?
Alternatively called "shonen ai" (literally "boy love", which is where BL comes from), this is essentially an
Alternatively called "shonen ai" (literally "boy love", which is where BL comes from), this is essentially an umbrella term for most male same-sex pairing manga. However, it's arguably the "straightest" category – while series will feature two (or, on rare occasion, more) men in love, the stories are often, although far from exclusively, written and drawn by, and targeted at, straight women. BL manga have typically featured svelte, beautiful men, often with androgynous features – although in recent years it's become slightly more common to find more diverse body types – and stories that tend towards homoeroticism and emotional drama than anything overtly pornographic.
BL as a wider genre has also exploded in popularity in recent years, with many BL manga enjoying adaptations into live action TV dramas, movies, and anime. Titles increasingly portray male-male relationships as something normal and everyday, and the pairings are often layered on top of external drama rather than being the sole source of it.
Titles to check out: Cherry Magic, Given
---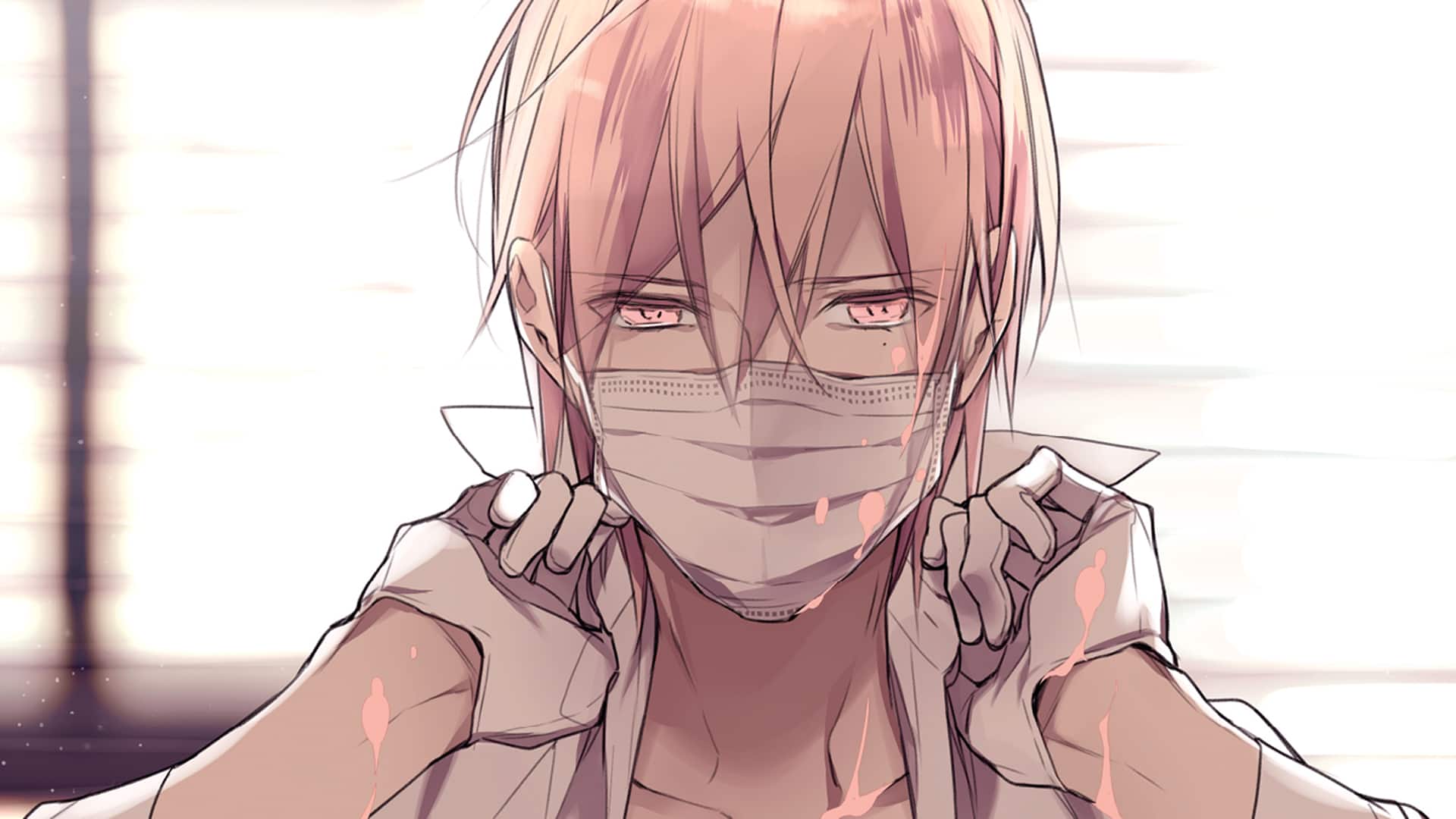 What is… Yaoi?
Yaoi is perhaps the most commonly heard term when it comes to gay manga in the west, to the extent that "yaoi" is almost an umbrella term itself. The word itself is a portmanteau of the Japanese phrase "yama nashi, ochi nashi, imi nashi", which means "no (narrative!) climax, no point, no meaning". It was originally a depricating term indicating stories that featured porn but no real plot. So, while all yaoi is BL, not all BL is yaoi – and the main differentiating factor is sex!
Yaoi will often show sexual acts more directly than genteel BL series will. The participants in a relationship in yaoi manga are often shown as the "seme" ("top"), typically an older, more powerful or protective figure, and the "uke" ("bottom"), usually a shorter or more overtly feminine looking man. When sex is shown, while those seme and uke roles are usually definitive, but also reflective of characters' personalities, with the seme often dominating the uke.
Common tropes of yaoi manga include the chase, with one partner either unaware of, if not hostile to, the other's interest, and the lowering of their emotional defences and the acceptance of the other's feelings often being a key moment in yaoi stories. Another is diminshed female roles, with female characters often background figures at best, if not sometimes villains of the piece.
Writers including Graham Kolbeins, one of the authors of Massive: Gay Erotic Manga and the Men Who Make It, have posited that part of the appeal of yaoi to women, particularly in Japan, is that it often depicts sex without patriarchal trappings. This allows romance and emotional presence to be a prominent factor in ways that aren't always present in heterosexual media. Still, plenty of queer male readers will find enjoyment in many yaoi manga series.
Titles to check out: Sayonara Game, The World's Greatest First Love, Ten Count
---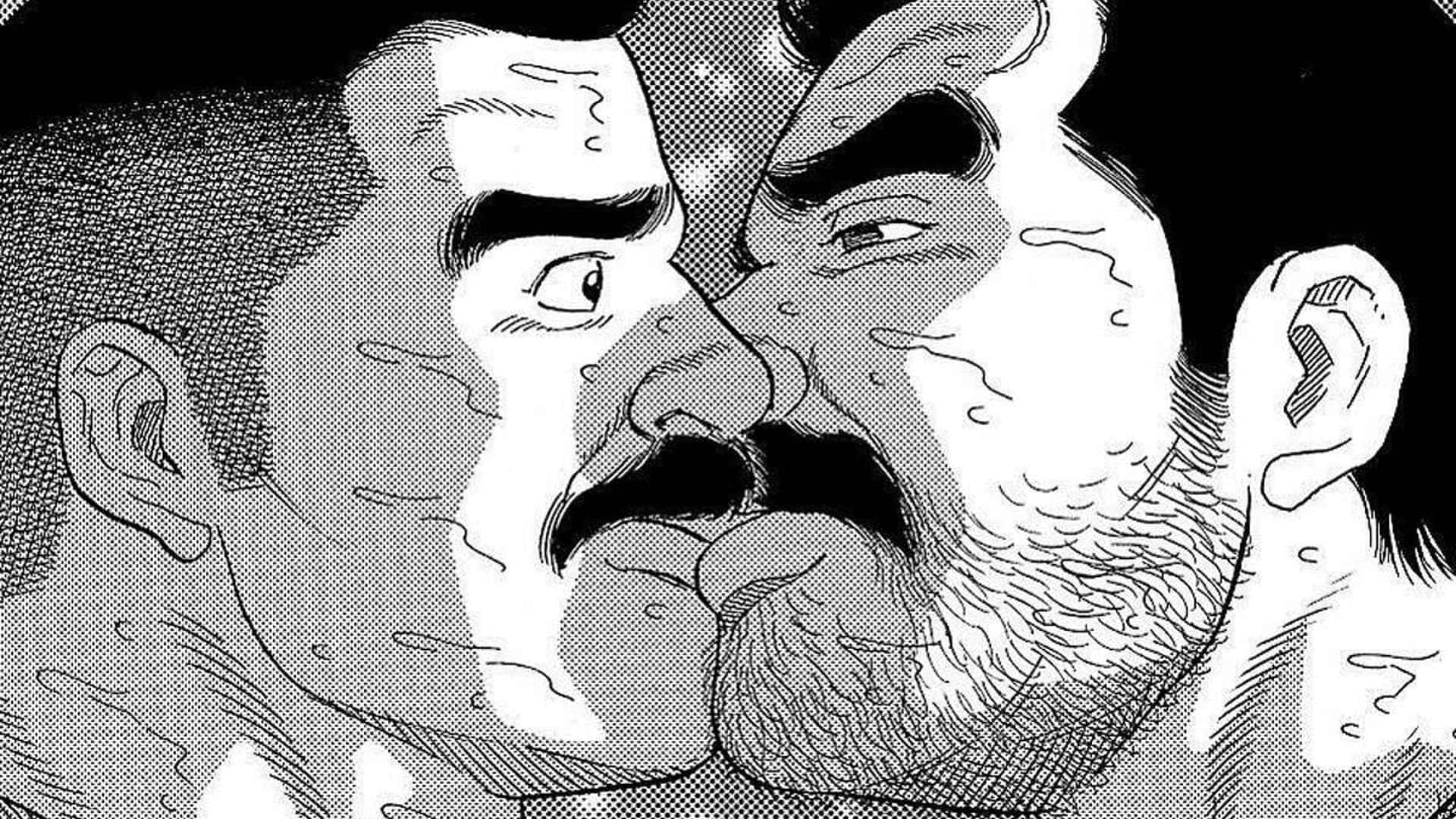 What is… Bara?
If yaoi is gay content by and for straight women, bara is broadly its opposite – gay manga by and for gay men. Unlike yaoi, bara typically features larger and hairier men, whether that's muscularly larger or more of a "bear" physique.
However, the word "bara" literally means "rose", and is something of a slur – it's akin to calling a gay man a "pansy" in English. The term became popular among western readers due to a misunderstanding of "bara" being applied to gay art posted in the early message board days of the internet, and its usage is controversial amongst many gay creators in Japan. One of the most internationally renowned gay manga authors, Gengoroh Tagame, has said that he "personally hate[s] the description 'bara' comics, because it's inaccurate and a false representation", but that "seeing it used as a way to describe just the content makes it apparent that it's very convenient for talking about art that is linked by characters that are muscle-y, huge, and hairy, versus more feminine theme of willowy, romantic figures. That's a delineation that I can appreciate."
Nomenclature aside, bara manga is largely pornographic, and often presents sex in a more tactile or "rougher" way than yaoi. It will also often feature older men (what might sometimes be dubbed "silver foxes" or "daddies", to borrow English slang), and many creators – notably Tagame – will explore bondage and fetish themes in their works.
Sadly, whether due to its pornographic content or the fact that it's explicitly targeted at a gay male audience, very little bara manga is officially available in English. This is slowly starting to change, but at the moment, pickings are slim.
Titles to check out: The Passion of Gengoroh Tagame
---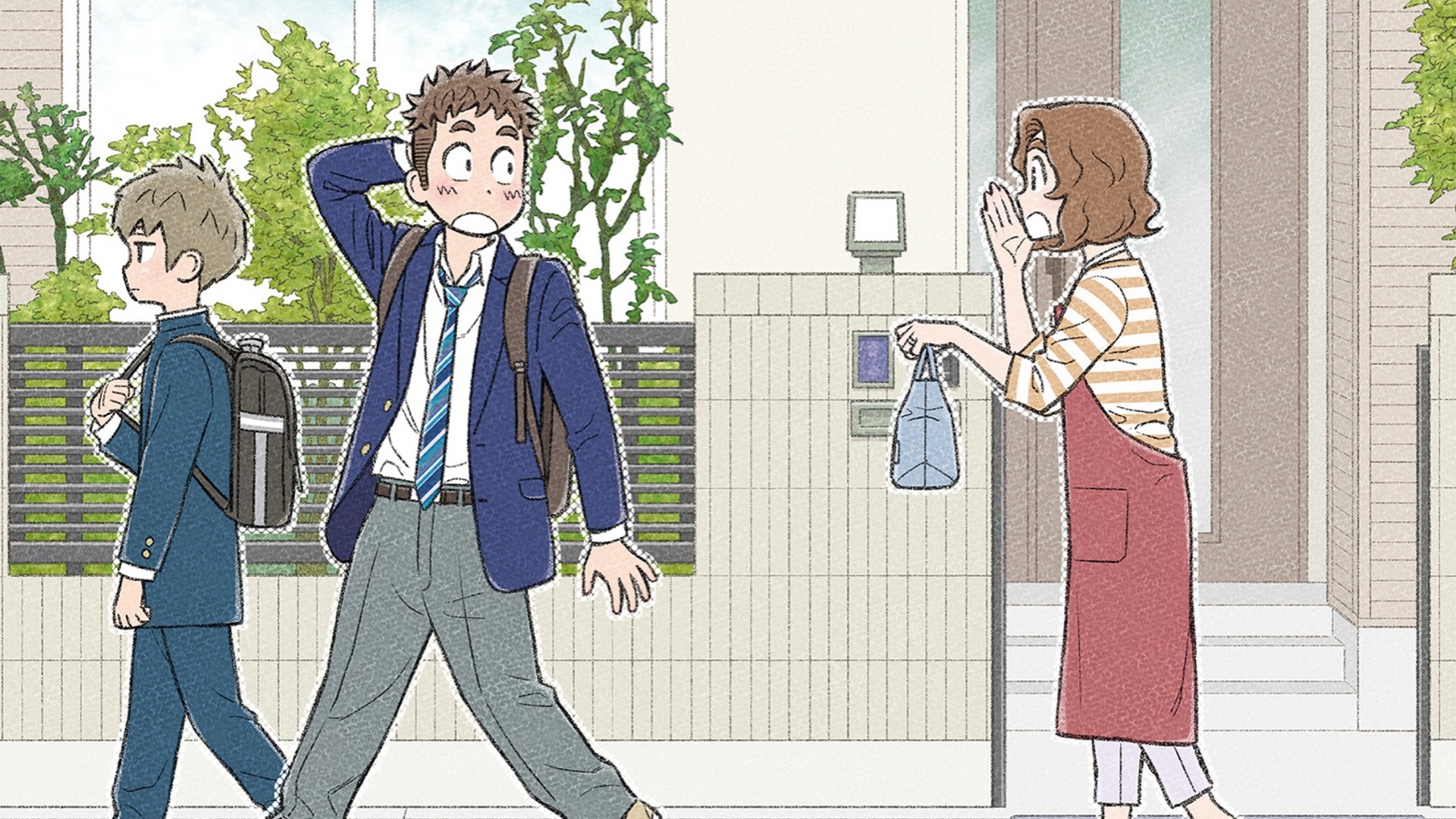 What is… Geikomi?
In Japan, "gei komi" – derived from the English "gay comic" – is the preferred term for manga by gay creators for a gay audience, as opposed to "bara". Originally, it would mean titles similar to those described above, but in recent years, it's increasingly used to define autobiographical, slice-of-life, or non-pornographic works dealing with queer themes.
As "bara" publishers and anthology titles have declined in number in Japan, many creators have shifted to these sorts of titles, creating work that is suitable for all ages and often dealing with the sociological aspects of LGBTQ+ life in Japan. Tagame is, again, one of the most notable here, with his My Brother's Husband exploring culture clashes and family dynamics, while Okura's I Think Our Son is Gay follows a mother supporting her young son, who isn't quite ready to come out himself just yet.
While in Japan "bara" and "geikomi" are largely interchangable, with the latter being preferred, internationally, "geikomi" is becoming the main term used for these sorts of softer, more exploratory, or almost philosophical works.
Titles to check out: My Brother's Husband, I Think Our Son is Gay
---
Again, this is a far from definitive breakdown of the variety and depth of gay manga – the field is full of titles and creators that blur the lines between any or all of the above, and there are further subgenres and niches such as tanbi, which add more complexity to definitions and representations. Still, this should help newcomers to gay manga identify some of the key differences in the field – happy reading!