Forza Horizon 5 redefines how human a racing game can be
I refuse to believe that Forza Horizon 5 is not actually comprised of real footage. Zooming around Mexico as the series' globe-hopping racing festival touches down in its latest host country, it's hard not to get swept up into the epic vistas, lush jungles, stunning beaches, and detailed towns of the country. That's just the environments, too – developer Playground Games has rendered its 500+ strong fleet of cars with such loving precision that I'm almost certain they're the real thing.
In fact, about the only thing that gives the game away as, well, a game, is that key locations of the new Mexican setting are still fictionally, almost comedically, close together. From Chichén Itzá to Guanajuato in minutes is about as accurate as being able to drive from London to Edinburgh in the blink of an eye in the UK-set Forza Horizon 4.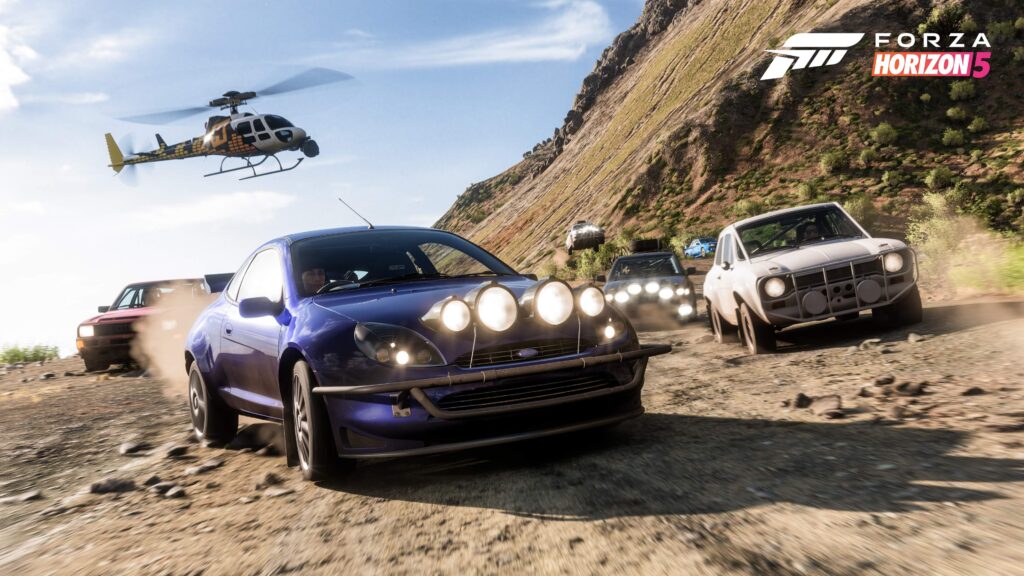 While that game was no slouch, this fifth entry feels on another level, especially visually. Its open-world map is 50 per cent larger than in 4, and now features multiple simultaneous weather patterns. See a storm in the distance? You'll be able to drive out to it and the weather will shift as you approach. Day and night cycles return, cascading through breathtaking colour palettes as the hours pass, while new biomes offer intricate detail – most impressively, deserts with raging sandstorms and verdant forests where leaves flutter through the air as you rip through. Put all that up on a 4K HDR screen and Forza Horizon 5 goes beyond "next gen" to almost seem real.
Mechanically, it's not a huge departure from its predecessor – zippy open-world racing is something Playground has down to a fine art by now. Each vehicle is masterfully recreated in game too, with the nuances of how each handles and performs easily discernible. The game's campaign once again has you completing races as part of the Horizon Festival, but with total freedom to drive off and explore the country, taking in side missions such as photo challenges, off road drives, breaking speed records, and more.
Perhaps the biggest addition is the introduction of Horizon Arcade, a series of minigames that spawn dynamically across the map, challenging racers to complete bizarre tasks – such as using your car to pop piñatas – for rewards. It's all a bit Rocket League, and quite the departure for the Forza series (even the less sim-oriented Horizon arm of it) but tremendous fun all the same. Playground says there are 130 Arcade games to discover, falling into 12 game modes.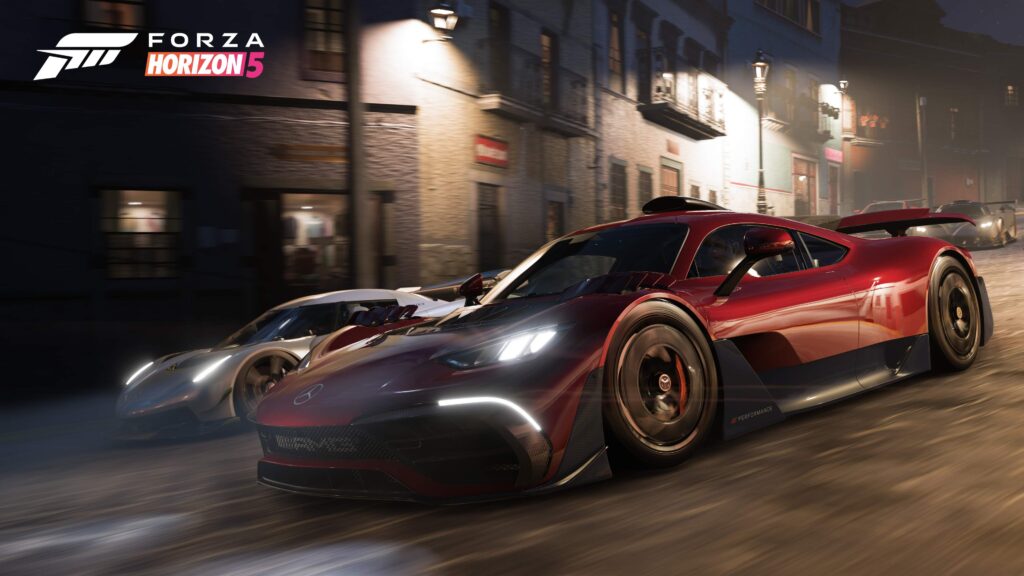 Whatever you're doing in Forza Horizon 5, you'll be earning experience or skill points. I do mean "whatever" too, whether its speeding dangerously close to other road users, drifting, gaining air from speed bumps or ramps, or even smashing into lamp posts or fences – everything racks up the points. At times, the game feels almost more like an RPG – or CarPG? – than a racer, with both you as a driver leveling up, and skills unlocking upgrades on your cars. It's a really nice system, making you feel like you're progressing in the game even if you've entirely ignored the core races or competitive online multiplayer.
In the best of ways, Forza Horizon 5 remains a car game for people who don't like car games. That's not to diminish the depth of what Playground has delivered here – for racing game fans who do love the nitty-gritty of fine tuning engines or customising paint jobs, all that detail is still on offer. But for players who want a more relaxed racing experience, who just want to hold down the accelerator and tear down the open road, Horizon 5 delivers that freedom in spades. Just driving around the stunningly beautiful recreation of Mexico is almost zen, and everything about the game combines to make it not just accessible but thoroughly enjoyable for players who find themselves alienated by the meticulous simulation of Forza Motorsport.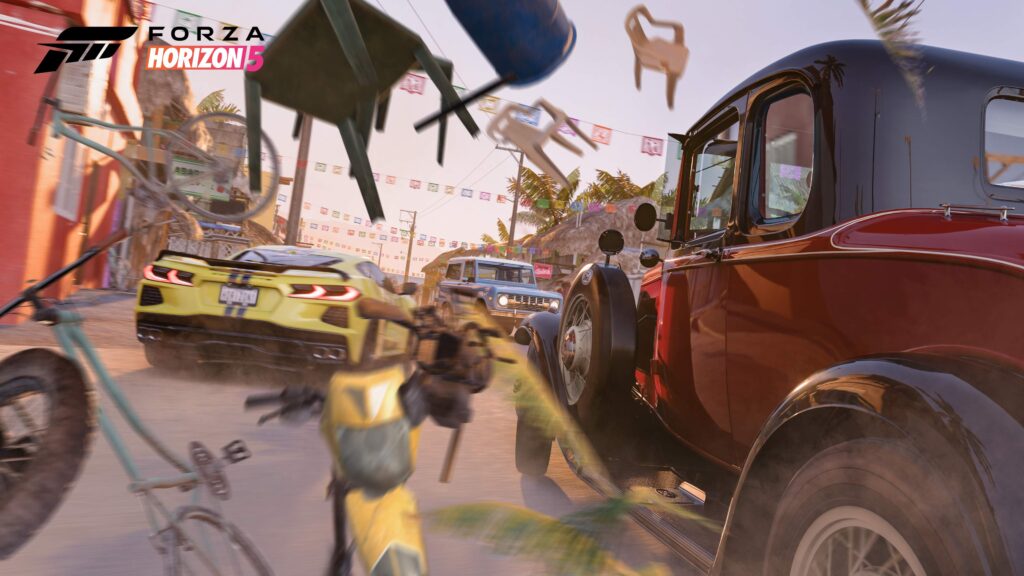 One of Forza Horizon 5's best features though is also one of its smallest – a push for diversity. A few subtle tweaks to the character creator make the game far more inclusive than might have ever been expected for a racing game. The biggest addition for LGBTQ+ players is that there are pronoun options – he/him, she/her, and they/them are on offer, and any can be chosen regardless of your driver's appearance. The chosen pronoun will be reflected in how other characters around the Horizon Festival or on-air DJs on the game's radio stations refer to you.
Then there's the character creation itself, which not only offers dozens of faces of different ethnicities and genders to choose from, but is welcoming of the disabled community too. As part of the customisation process, you can give your driver prosthetic limbs. Impressively, there are multiple options here too, with different models and colour schemes for each limb, allowing for some significant personalisation. About the only area where the creation suite slightly disappoints is the voice options, with only a pair to choose from.
What truly astounds is just how much care Playground Games put into inclusivity, when it could very easy not have bothered. Forza is a racing series, after all – human characters aren't exactly central to the experience. If car go fast good – and car do go fast, very good, here – most players would likely leave the game entirely satisfied. Yet the team did go to that effort, and the game is that much stronger for it, providing a welcoming beacon for players of any stripe.
With its stunning environments, vast garage of cars, and huge range of activities to do while roaring around, Forza Horizon 5 would a phenomenal open world racing game on a purely mechanical level. However, with the extra attention to detail, and in humanising the experience, it becomes an exceptional one. If Playground Games can go that extra mile to deliver inclusivity for a racing game, developers working on games where characterisation does play a greater role have no excuse.
Forza Horizon 5 launches for Xbox Series X|S, Xbox One, and PC on 9 November.
Score 4.5/5
A copy of Forza Horizon 5 for PC was provided to Gayming Magazine by PR.