Celebrity Gaymer: Juice Boxx
Juice Boxx is a Toronto-based drag queen who made history as a cast member on the first ever season of Canada's Drag Race. Her bubbly personality and cute aesthetic immediately captured all our hearts!
She has worked in Toronto as a drag queen & hostess for over 5 years, and has recently taken up streaming as a way of staying connected with her fans, as well as making a whole raft of new ones.
It was my pleasure to chat with Juice Boxx about her drag career, her new venture into streaming, and her love of gaming.
Hey Juice Boxx, thanks for taking the time to talk. How would you describe your drag style and what are your inspirations?
My drag style is very pink and bubbly. I love to have a lot of sex appeal and sultriness in my performances, but my overall look draws a lot of inspiration from magical girls in anime and anything cute & sexy!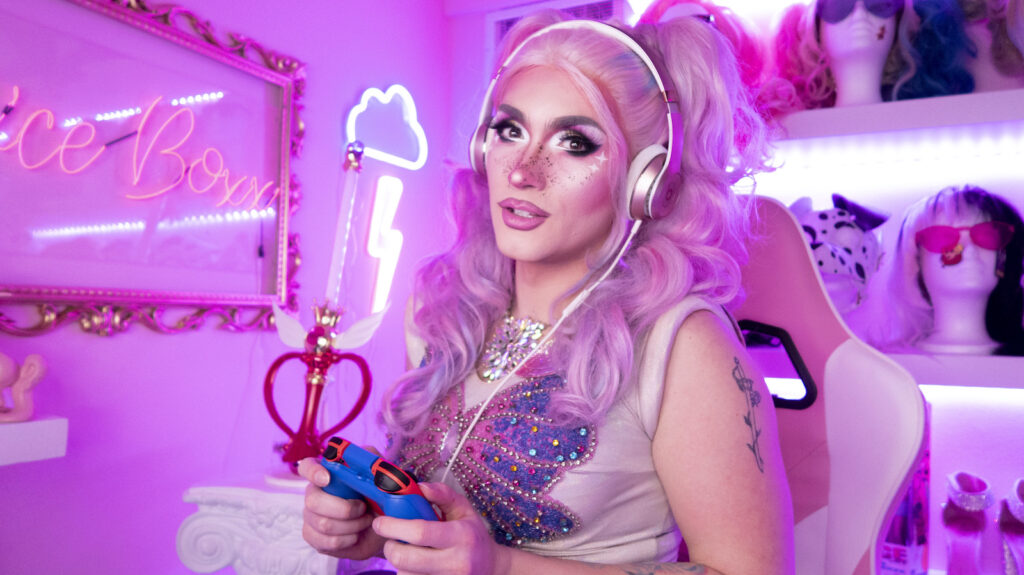 We briefly met you on Canada's Drag Race season 1, how excited were you that Canada was getting its own Drag Race?  
It was insane! I never thought we'd actually get our own version, so to be on the first season was such a massive honour. Also, everyone always remembers the girl who leaves first, so I'm not too upset with my placement!
Fans are now enjoying your streams on Twitch, how long have you been streaming for?
I've only been streaming a month! But I'm already able to apply for Partner, so it's going really well. I'm loving streaming so much!
Wow that's awesome! What games do you play on stream?
I've only just started, so I've played Animal Crossing, Breath of the Wild, Dream Daddy, Little Nightmares, and, of course, the gay classic Dead by Daylight!
I can't wait to play Pokémon Snap, Diamond and Pearl, and I'm thinking about some fun other scary games.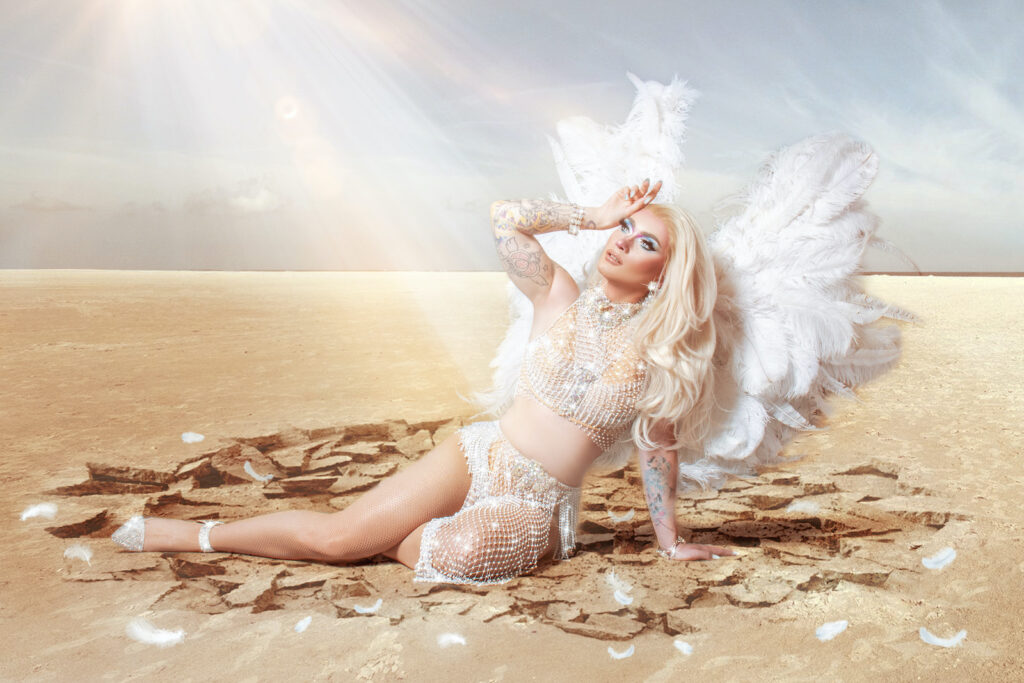 What got you into streaming?
Thespeakeasychannel Twitch stream let me know about streaming early on in the pandemic and it wasn't until recently that I really sat down and started watching streams. I started off by watching itsskyewalker, chemicollins and miaezlay, and just fell in love! I knew I had to try it myself so I dived in headfirst, built my own PC and just started!
What have been some of the highlights of your streaming?
I never got to tour, or really do meet & greets, so this has been an incredible way to connect with my fans in such a cool way. I was also already playing video games, so to be able to hangout with people while I play is the best.
We've seen some glimpses of cosplay on your Instagram, like your recent Harley Quinn. Is cosplay something you're interested in doing more of?
I love to add cosplay into my drag! As well as Harley Quinn, I've also done Poison Ivy, some Disney ones like Elsa and Ariel, and I also do Jessie from Team Rocket. I was also working on a Rogue before the pandemic hit! I definitely want to do a Kingdom Hearts look soon, like a big drag Keyblade!
That sounds amazing, I can't wait to see it! Are you looking forward to getting back out into the real world for live performances?
Yes! Oh my god! I can't wait to be hot and sweaty on stage again! I definitely will keep streaming though. It's way too fun to stop after the pandemic is finally over.
How long have you been into gaming?
I've always loved gaming but I haven't been financially stable enough over the past 10 years to really invest in much gaming stuff. Living as an artist in Toronto is expensive!
What games are you playing at the moment off-stream?
I'm playing a lot of Fortnite… it's oddly really addictive! I'm not very good at it, but I like it.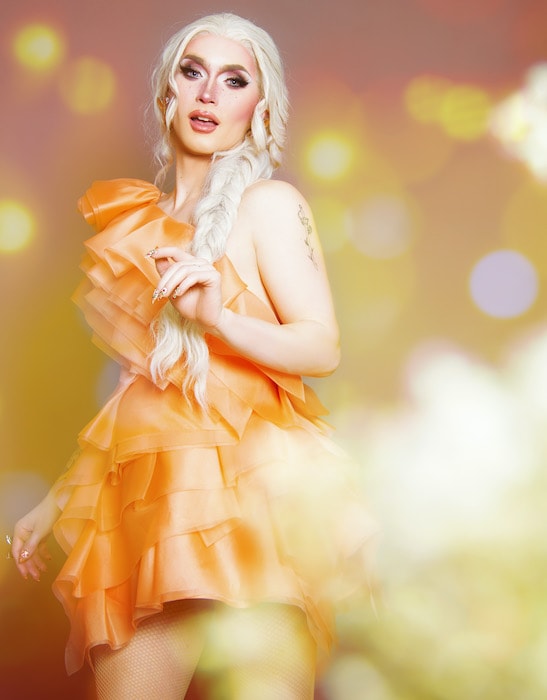 What was your favourite game last year?
Breath of the Wild! I'm a huge Zelda fan, but it's the first time I've been able to beat Ganon. I never said I was good at gaming… I just like it!
What was the game that defined your childhood?
Definitely Pokémon! I would play Pokémon Yellow for hours and hours.
What's up next in your world?
Streaming, streaming and more streaming! I don't plan on in-person gigs until I'm vaccinated, or the majority of the Canadian population is vaccinated. I do have some cool video projects in the works that will release in the summer though!
Well, I can't wait to watch! Finally, how can our readers keep up with you?
You can catch me on TikTok, Twitter, Instagram and Twitch at these links:
TikTok – @juiceboxxtickytocky
Twitter – @juiceboxxqueen
Instagram – @juiceboxxofficial
Twitch – @juiceboxxtwitch