Celebrity Gaymer: Yanni Burton

Yanni Burton is an Australian born singer-songwriter living in New York City. His new single "A Part of Me" released today (3 July) and spotlights his own struggles of letting go and moving on from past relationships.
Produced by Yanni with his close friend Tiger Darrow, the song contains a dreamy, trippy soundscape and is darker and more emotionally intense than his previous singles. However, it still contains the pop/dance feel the artist has become known for.
Yanni grew up in Adelaide, Australia, and attended the prestigious Juilliard School in Manhattan where he studied the double bass.
His love of music is matched by his love of gaming. I had the opportunity to sit down with him to talk more about his music, his new single, and, of course, video games!
Robin: Hi Yanni, thanks so much for joining me, tell me about your new single "A Part of Me", what was the inspiration?
Thanks for having me! My new single, A Part of Me, is my way of acknowledging and coming to terms with the memories and emotional effects that previous relationships can impart on you.
For the video, the idea was to turn off the lights and to expose the marks left behind from previous relationships, marks that you cannot physically see but the illusions and fantasies that still linger in the mind.
It's being released tomorrow on Independence Day weekend, which I would say is quite symbolic for a song about moving on from past relationships. Was that a specific choice?
Good point! There were a couple reasons for releasing on Independence Day Weekend, yes partly because it does deal with the emotional dependence and independence, we create surrounding relationships. But secondly, it's an important weekend because the Commercial Dance Intensive, who produced this video to this track, comes back for a weekend of intensive workshop. We thought it would be a great opportunity to release the video and celebrate digitally!
This song is more emotionally intense than your previous songs, what does this song and its lyrics mean to you?
For me it's a spotlight on my own struggles of letting go, moving on and living with memories of past relationships. I have a history of getting lost in memories and emotions to the point where I become consumed with panic, anxiety and I can't function properly or move on with my life. This song was a release and acknowledgement of these emotions and a coming to terms that they will always be there.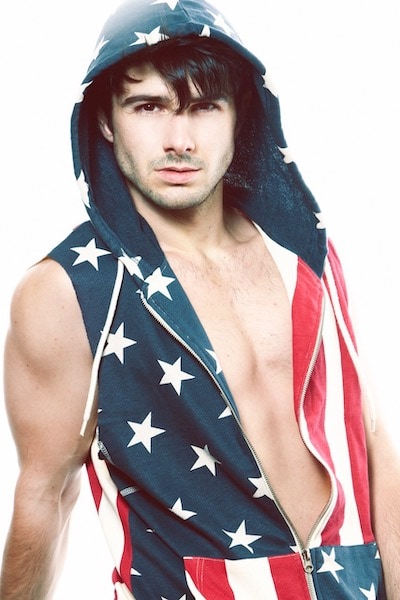 As well as singing, you also play the double bass and went to the prestigious Julliard School in NYC, what made you choose the dance/pop route over a more classical career?
I will always have a passion for classical music, but there's something about pop music that I just love. I love dancing on stage, hopefully one day again soon… wear your mask!.. interacting with the crowd, and singing gives me this emotive freedom that I didn't always have in orchestral performing.
You also manage Ideation Productions, tell me about that.
Ideation Productions is a small arts organisation where I'm the Managing Director. I produce concerts at Lincoln Center, Carnegie Hall and, when not during lockdowns, European tours! It's a fantastic job that keeps me closely tied to my classical music passions!
You've performed alongside legends like John Legend, Michelle Williams and Rufus Wainwright, how have they shaped you?
Working with such elite artists in the field was a life changing experience for me, it was so important to see how such iconic artist's prepare and perform. The work ethic, professionalism and dedication to their craft was an honor to observe and participate in.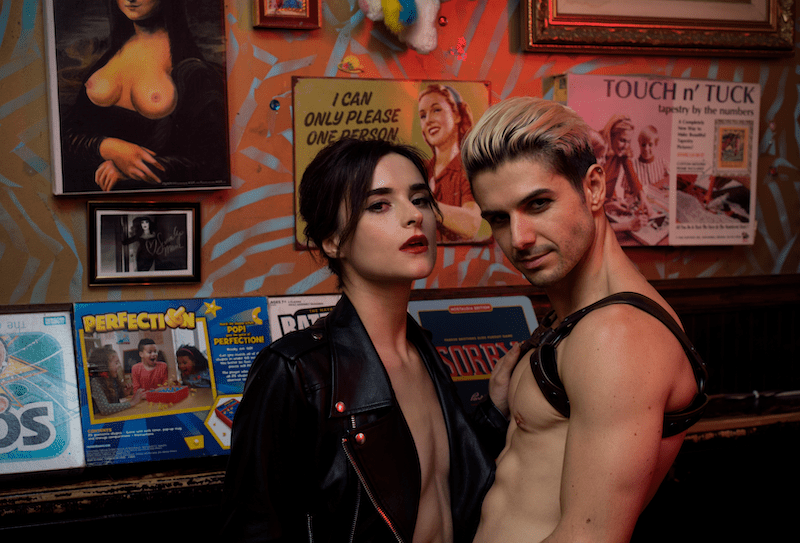 We know you're a big gamer, how long have you been into gaming?
Since I was little! I started off with Civilization 3 in 2001 and quickly moved into the Diablos, Dooms and Starcrafts of the world, but found a favourite when I discovered the impressionist city building series that I still play somewhat today.
Huge Diablo fan here too! What's your favourite genre of games?
Strategy all the way. First person shooter is a little to violent for me but I love being able to create something in a game that can span weeks.
Have you ever thought about doing music for video games, or bringing gaming into your music?
I'd love to compose music for video games, I used to write a fair amount of cinematic scores, and will spend hours at the piano just playing atmospheric tracks, so yes, if the opportunity arose, I would!
What game are you playing at the moment?
A new one that just came out called Northguard. I also revisit favourites such as Stellaris, Civilizations… up to 6 now, and Sins of a Solar Empire.
What was your favourite game last year?
Stellaris by far. The team has really made some headway in changing the core game play and it's completely different from when I first started it.
What's the one game you can rely on to help you relax and escape?
I still go back to the roots in Civilization 3. At this point it's definitely something I use as a no stress comfort.
What does the future hold for Yanni?
I'd love to release an album in 2021! I've been working with some great producers and songwriters and I have a back log of new tracks that are ready to see the world!
---
Yanni Burton's "A Part of Me" is available now on Apple Music, Spotify and all digital platforms.  Visit  www.yanniburton.com  and follow him on Instagram @yburton.