The best of Nintendo's Indie World Showcase
In something of a worldwide tour of indie developers, today's Indie World Showcase (or Nindies as we like to call it) had plenty of new games to get excited about, plus a few older games finally on their way to the Switch.
We saw a glimpse of loads of titles, but here are our top picks.
Baldo
A clear love letter to Studio Ghibli, Baldo is looking stunning. Adorable characters – including a banjo playing frog in a top hat?! – and a vibrant colourful world set this game apart from other fantasy action adventures. With puzzles to solve, dungeons to investigate and an open world to explore, there's a heavy dose of Zelda adventuring that we cannot wait to dive into – and all from a team of just two Italians.
Due out: Summer 2020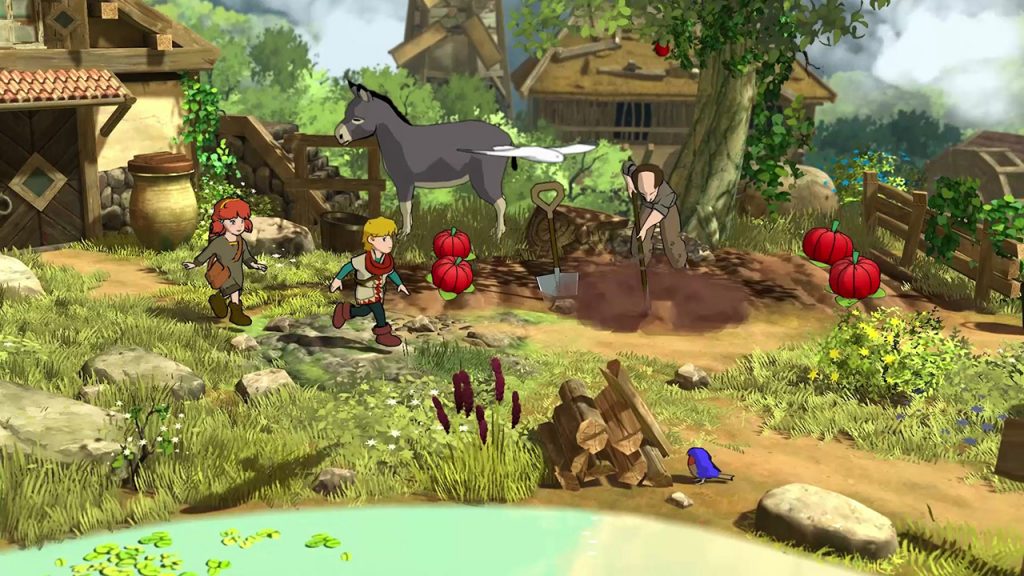 The Last Campfire
From the UK's Hello Games, The Last Campfire looks like a real change of pace from No Man's Sky. Emotive piano music sets the scene for a dark fairytale adventure, with a cute lead character (who reminds us of Vivi from Final Fantasy IX) solving puzzles to assist magical folk. Whimsical stuff wrapped in a gorgeous art style, it's sure to put a tear in your eye.
Due out: Summer 2020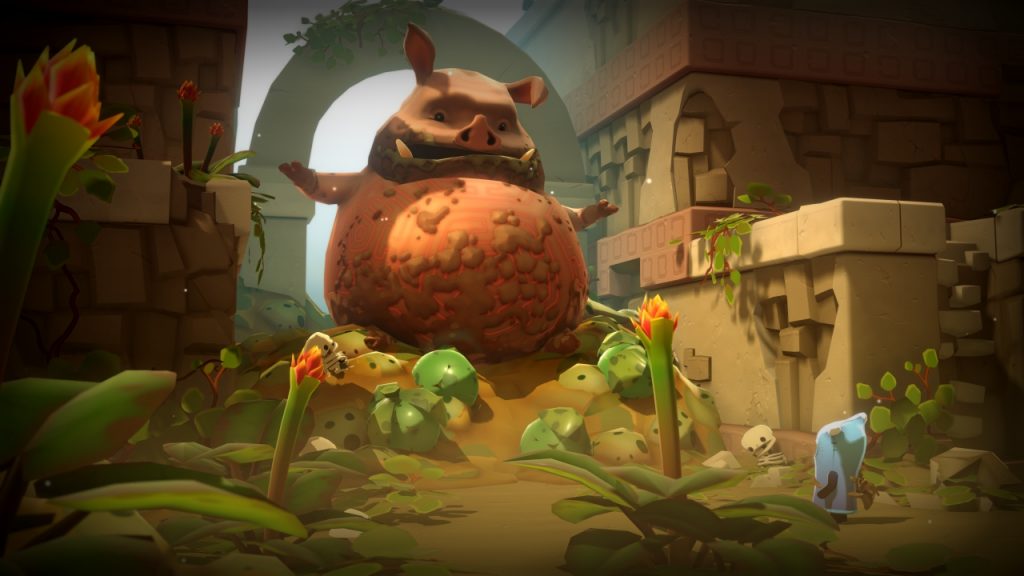 Eldest Souls
A Dark Souls inspired boss run may seem rote these days, but Eldest Souls is shaping up to be an impressive example of the genre. The bosses themselves are looking particularly grim, while plentiful character customisation options ensure you'll be able to get creative with your play style. And probably die…a lot.
Due out: Summer 2020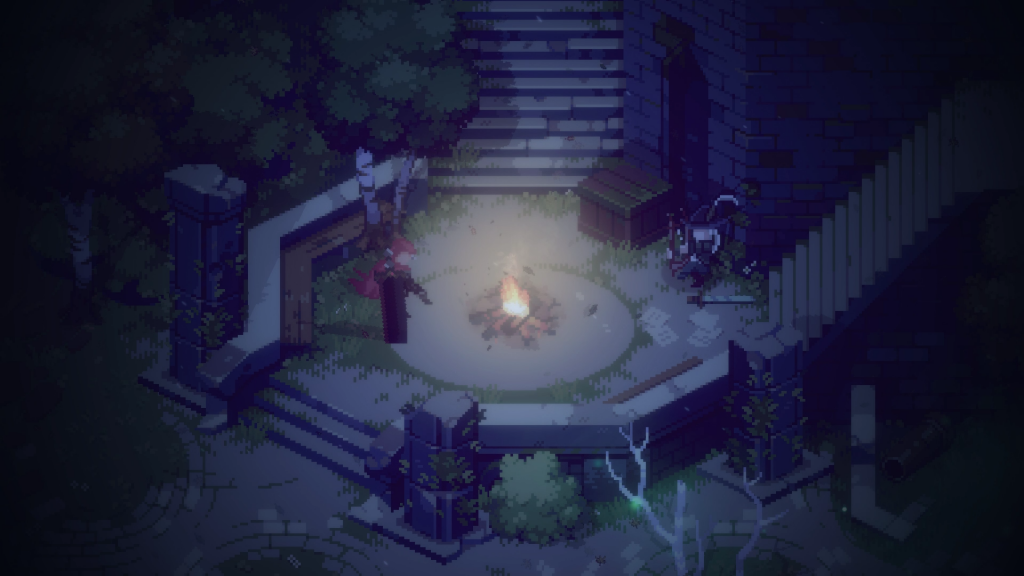 Exit The Gungeon
Fans of Enter The Gungeon will be excited to know this sequel is available RIGHT NOW! The top-down perspective shifts to a sidescroller, with your chosen hero riding elevators in their bid to escape the…gungeon? Bullet hell and plentiful loot remain. Oh and there appears to be a flying hamster?
Available: now!
B.ARK
Speaking of furry friends, B.ARK has dogs in space. Need we say more? Technically it stands for Bio-Interstellar Ark and it's a colourful side-scrolling co-op shooter involving one of four creatures with unique abilities that can be combined. This is going to be our next couch co-op obsession. Also…dogs in space!
Available: Late 2020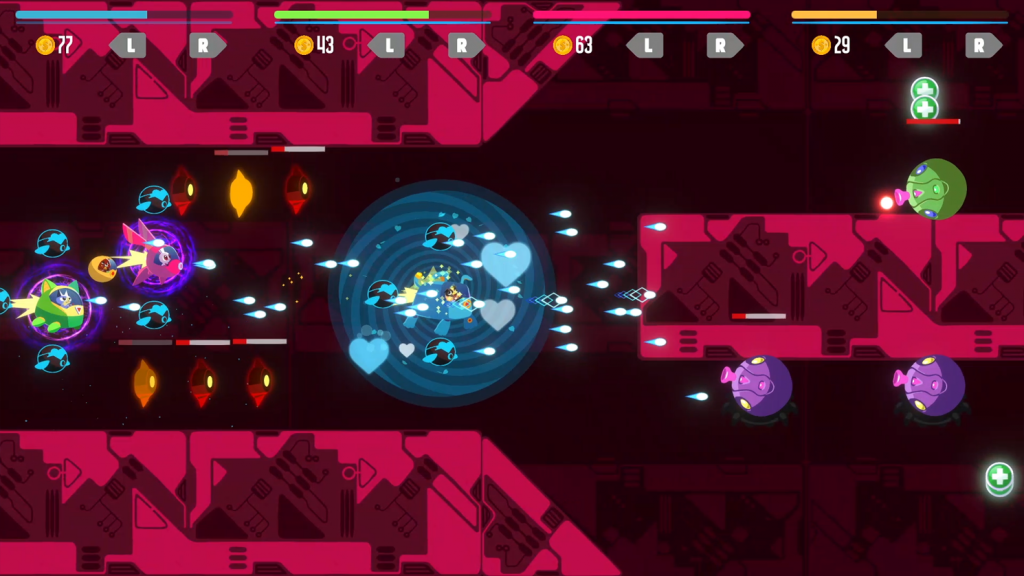 Quantum League
From Argentina's Nimble Giant Entertainment comes Quantum League, an FPS with an intriguing time paradox mechanic. At its core, it's an online arena shooter in 1×1 or 2×2 modes. Except each consecutive round includes an echo of your previous run, meaning you'll be fighting alongside yourself, developing new strategies to thwart your opponents in the past and the future. In a crowded field, this sounds fascinating.
Available: Late 2020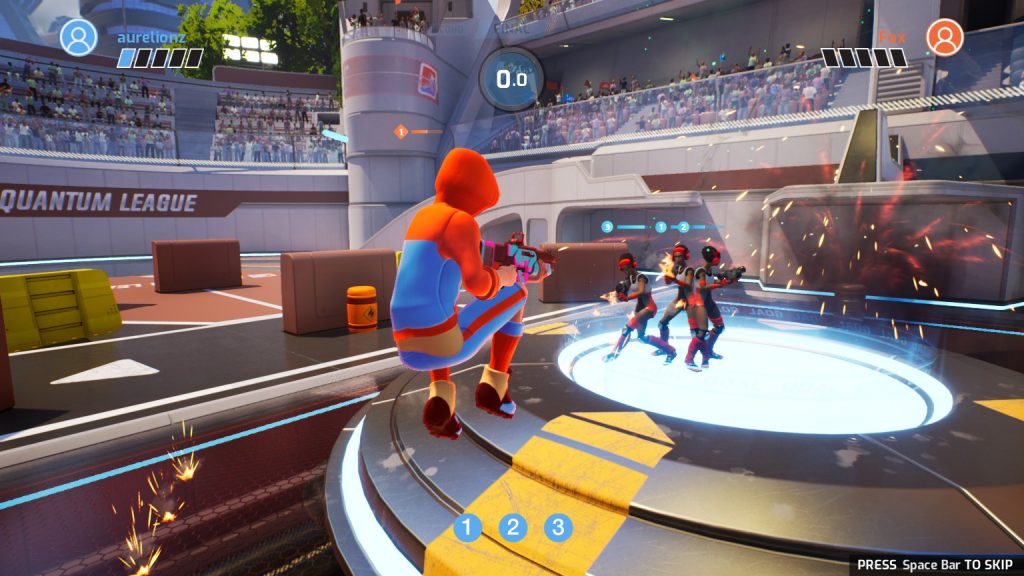 What's more, we're now getting Switch releases of first-person horror game Blair Witch, thatgamecompany's mobile title Sky, perspective puzzler Superliminal, and celebrated roguelike deck-builder Dicey Dungeons. So there's plenty to get your teeth stuck into this year once you've finished tinkering away in Animal Crossing.
---
Watch the full Indie World Showcase: