It'll be NieR's 10th anniversary at the end of the month, so we figured it'd be a great opportunity to look back on this game for our LGBT Games History column.
While the NieR series has plenty of fame nowadays thanks to NieR: Automata, the first entry was more of a small cult classic. While the original NieR received criticism for its gameplay, it was known among fans for its riveting music and emotional story. In terms of what it's known for, queerness usually isn't the first thing people mention — but that doesn't make it any less queer!
NieR is the story of the titular character who is searching for a cure for the Black Scrawl sickness. The epidemic has ailed Yona, who is his daughter in the NieR: Gestalt version or sister in the NieR: Replicant version and the most important person to him. On his journey, he is joined by Kainé, Grimoire Weiss and Emil in his search for a cure and mission of learning more about beings known as Shades.
Kainé is an intersex half-Shade, half-human woman. Growing up, she faced rampant bullying and harassment for being both intersex and half-Shade, which hardened her into someone who prefers coming across as cold, coarse and cruel. To hide her shyness, she utilizes anger; however, she's a collected individual who is dedicated to protecting the few people she cares about. Her outfit is purposely revealing and emphasizes her chest, legs, and behind, for she prefers wearing feminine clothing as a means of asserting her gender identity to the world.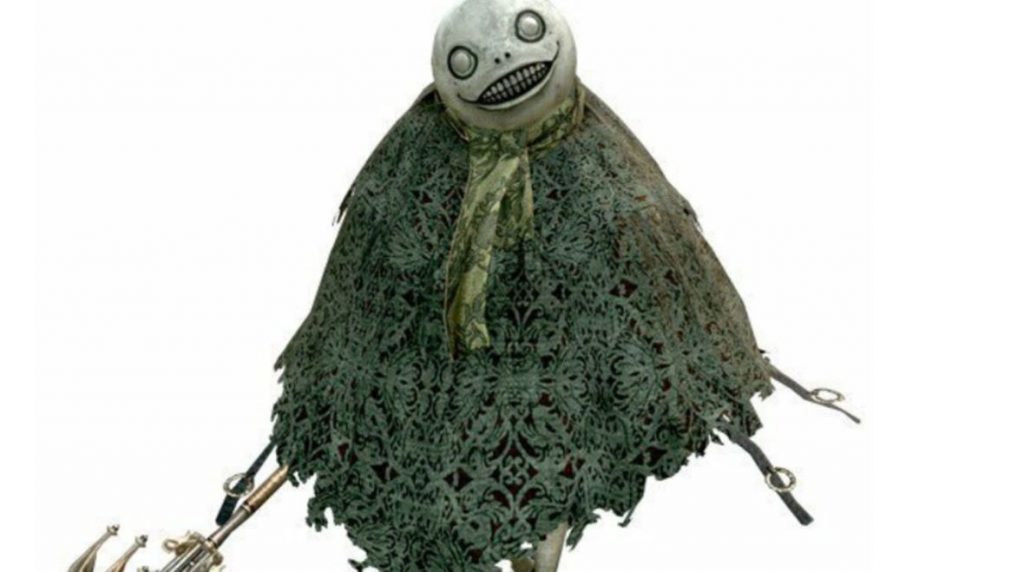 While Kainé's queerness is evident in all versions of the game, the LGBT Games Archive has pointed out that evidence of Emil's queerness is mysteriously much more subtle in the western port. Yoko Taro, the series' director, has confirmed in an interview that Emil is gay and develops feelings for Nier. In one scene, he wishes the two were married. In a NieR: Automata companion novel titled "Emil's Recollection" in which Emil is remembering the memories of the "original Emil" during a sidequest, he remembers that Emil, "recreated the small hut his dear friend lived in, and grew flowers that the person he loved once nurtured, remembering all the good times they had together." The 'person he loved,' who once nurtured the flowers known as Lunar Tears. was Nier.
Emil isn't the only queer character in NieR: Automata, either. On social media, Operator 6O went viral for a scene in which she calls 2B, one of the protagonists, to express her heartbreak over her crush rejecting her. She refers to her crush using feminine pronouns, indicating that the android was another woman. 2B responds awkwardly not because they're both women, but because she doesn't allow herself to express or possess vulnerable feelings like love and affection, and thus blocks herself from being able to empathize with 6O's predicament.
NieR is ultimately a series filled with stories about what it means to be human, and it's great to see that the many queer people of the world aren't exempt from those stories — that we are seen and treated as complex human beings who have always existed and will continue to always exist, regardless of the fate of the world.