Gayme of the Week: Life is Strange Before the Storm
Life is Strange is a series that first came into existence in the year 2015. It was released in a way that was the exact same as Telltale, through episodes. While the dialogue was very cheesy, and there were at least several characters who you wouldn't mind starring in a Final Destination movie, Life is Strange won over a lot of hearts. But, it was no Life is Strange Before The Storm.
While Life is Strange Before The Storm wasn't as well-received as Life is Strange, largely due to the prequel being restricted by the sequel's shadow, it was a story where queer love between protagonist Chloe Price and the mysterious Rachel Amber was extremely explicit. And while yes, you could have Chloe and Rachel just 'be' friends, Chloe and Rachel are shown to be undeniably queer throughout the game.
In the first Life is Strange, there are very few LGBTQ+ characters within the story. While there are hints of Chloe and Rachel being in love with one another, it's never truly confirmed. Chloe and Max can also end up together, but you have to meet a certain criteria to get that ending or it'll be avoided entirely.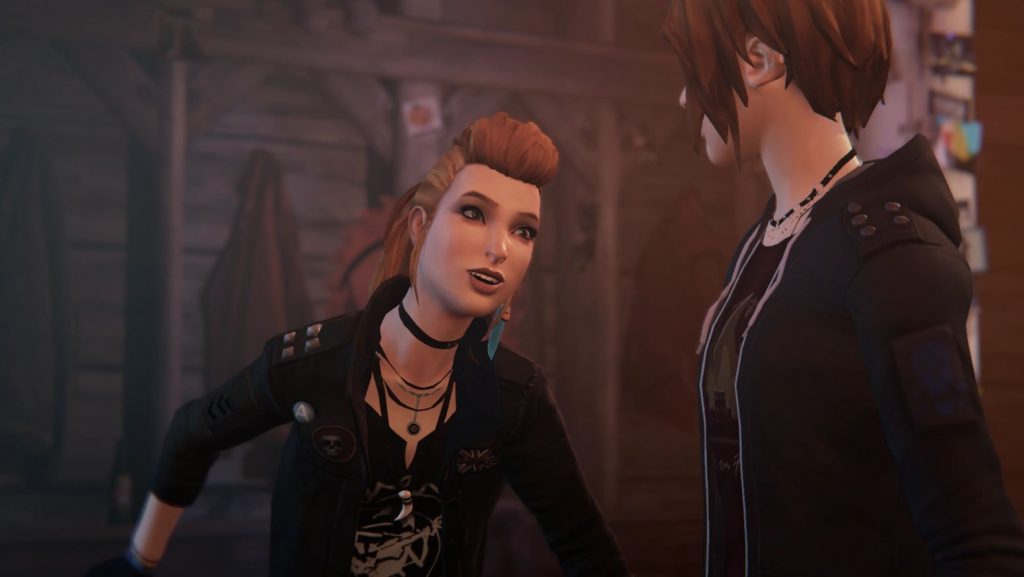 In Before the Storm, Chloe and Rachel are not the only queer characters that can be found. There's also Stephanie, who is an adorable, tabletop nerd that has the hots for Rachel Amber. Because who doesn't have the hots for Rachel Amber?
The inclusion of Stephanie alone, of course, doesn't make Before the Storm superior, but it's the game's willingness to embrace queer sexuality that makes it stand out in a way that the first Life is Strange doesn't. This may be due to DONTNOD not realizing how popular the LGBTQ+ aspects would become in the first game, though this is more speculative on our part.
Regardless, Before the Storm was an ode for queer women in a way that's rarely portrayed in video games. Both Chloe and Rachel are allowed to be messy, and at times, downright horrible in the same vein as any other male protagonist. They commit crimes, lash out against their parents and yet are sweet, kind and genuinely want to be free from a society that they feel is holding them back from who they truly are. It's feeling that I feel most queer people can relate to, and is why Before the Storm is Gayme of the Week.
---
Life is Strange Before the Storm is available to play on PC, Xbox One, PS4, iOS and Android.